As technology evolves over time, so will the ability for youngsters to interact with it. After all, your child is surrounded by technology at school, at home, and with friends. Amazon's Alexa is a great way for kids to interact with technology, gain knowledge on a number of diverse subjects, explore new music, artists and more.
When it comes to accessing such a vast amount of information, there are some legitimate fears that may arise for parents. Are you worried they'll accidentally order $500 worth of toys from Amazon through Alexa? If this is your fear - Amazon has tackled this issue head-on, with the creation of the Echo Dot Kids Edition.

The smart device is colorful and made to give kids an interactive, educational smart speaker experience while eliminating the fear of unsafe internet usage and accidental purchases. Echo Dot Kids Edition is available in three colors: green, blue, and red.
In many respects, Dot Kids' Edition is similar to Amazon Echo Dot, only with built-in parental controls. If you are not keen on getting your child their own Amazon Alexa-enabled device, there's plenty they can do with yours.
Check out our top 8 Amazon Alexa hacks for your kids to try that will educate, entertain, and provide a safe user experience.

Sesame Street
Chat with Elmo, who just so happens to love chatting about the letter of the day. You can even play hide-and-seek with the popular Sesame Street character. Through audio clues, your kids can figure out where Elmo is hiding and vice versa.
State Capital Quiz
Through practice and quiz mode, they can use Alexa to learn the capitals of all 50 US states. This feature is great for kids who need a bit of extra help in geography.
Storytime with Alexa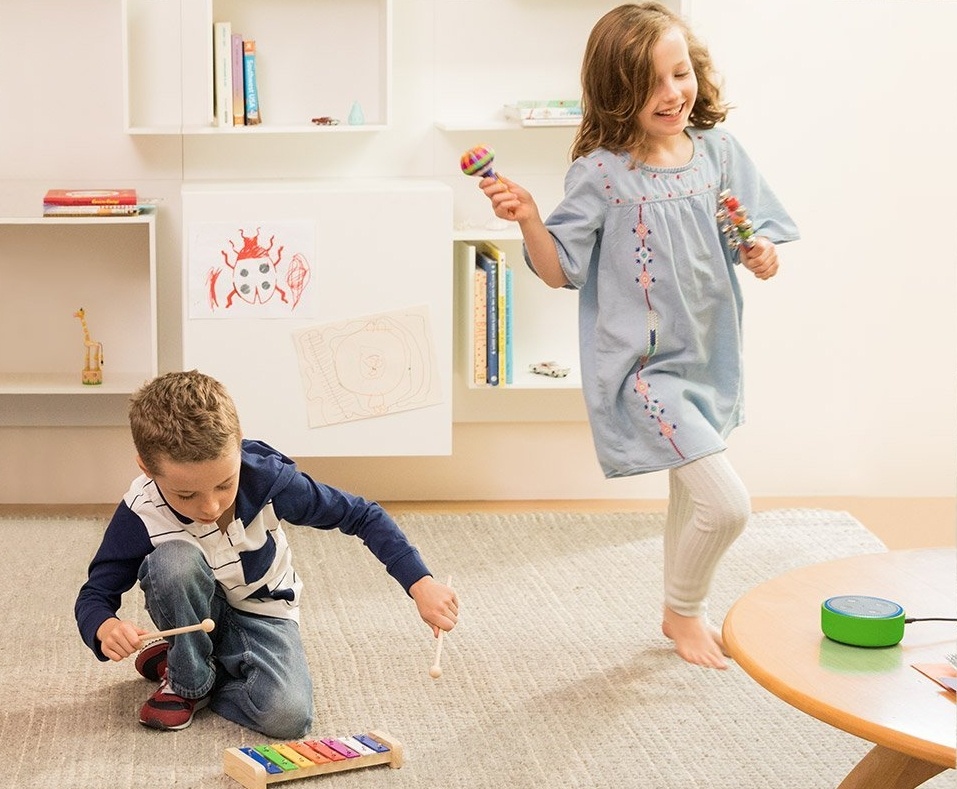 Photo Credit: Amazon
Using the prompt "Alexa, open the magic door," Alexa will tell an interactive story in which your kids choose the plot. This could provide a bit more freedom for you during bedtime story time, freeing you up to catch up on some of your guilty pleasures.
Math Mania 1-2-3 Math
Have your kids work on addition, subtraction, division or multiplication with Alexa. They can select from various levels of difficulty, word problems, number sequences as well as quizzes.
Curiosity
This game will provide facts on thousands of topics about everything from history, math, music and more. One of the biggest advantages is the game can help to your child into a great conversationalist with the knowledge they'll gain while using 'Curiosity.'
Knock-Knock Jokes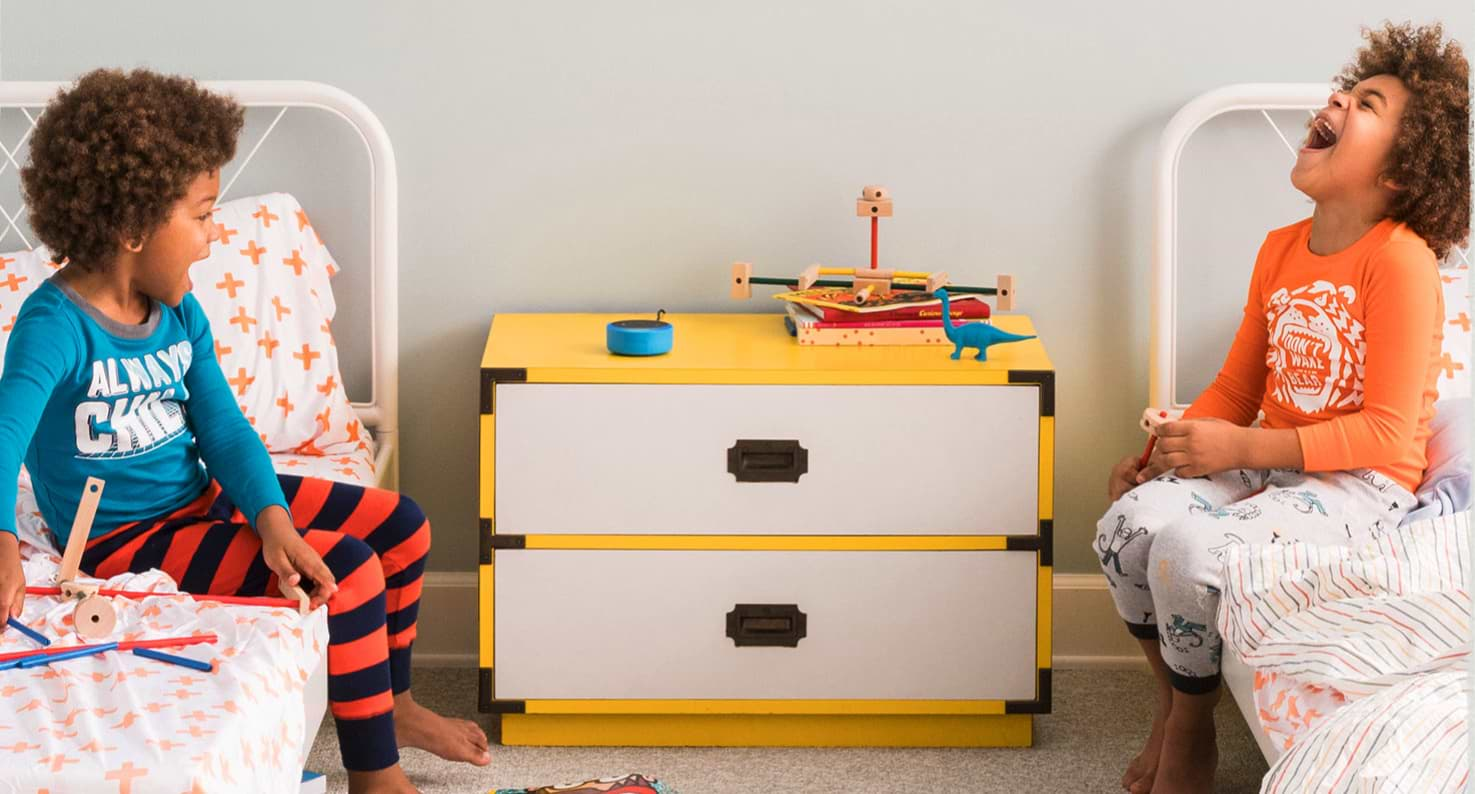 Photo Credit: Amazon
Another easy way to entertain your kids with Amazon Alexa? Knock-knock jokes! Your kids can enjoy hours of hilarious, kid-friendly knock-knock jokes with Amazon Alexa.
Spelling Bee
Your kids can prepare for upcoming spelling tests with the help of Amazon Alexa. Students in grades four and five can compete in as many rounds as they'd like, to become a master at spelling in no time.
Twenty Questions
Getting your whole family engaged in questions about animals, vegetables or minerals just got easier. Alexa even takes a shot at guessing the right answer in Twenty Questions.' In the end, there's only one winner.
Bottom Line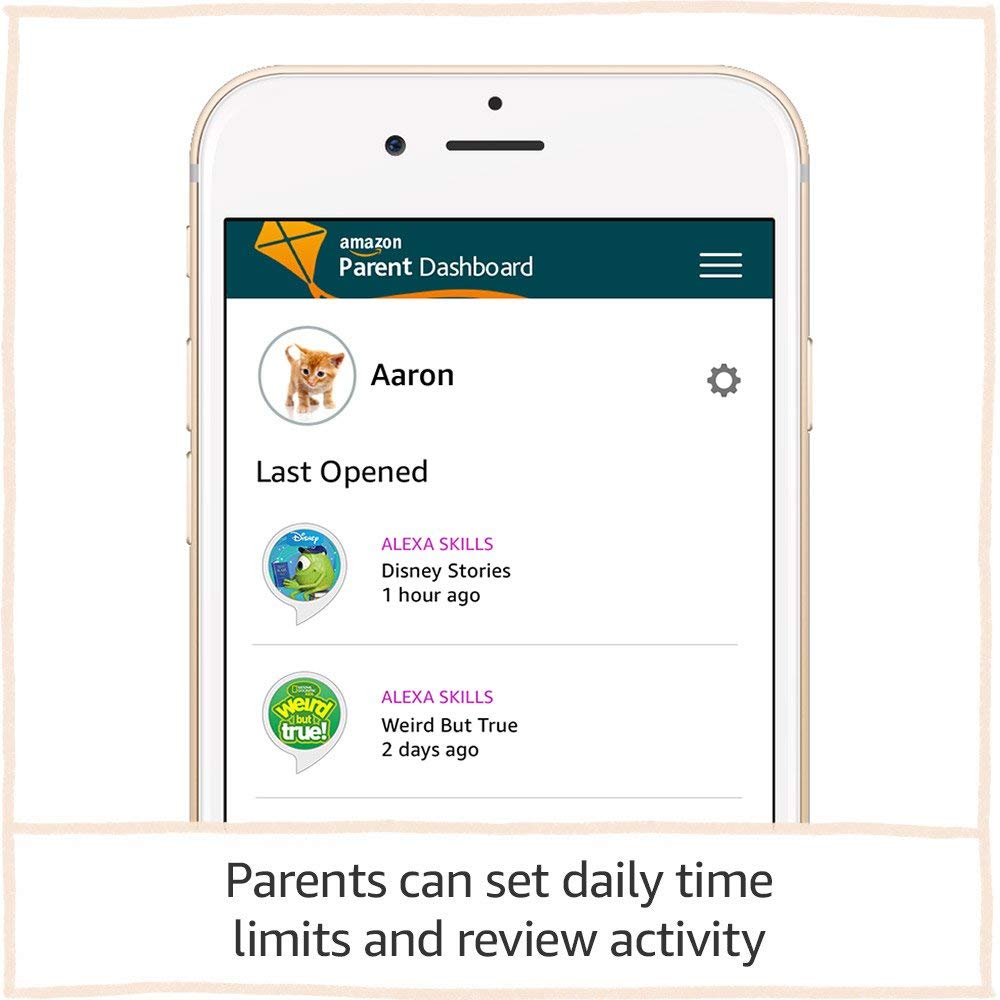 Photo Credit: Amazon
If you're still worried about your child having access to something inappropriate with Alexa, you can enable parental controls on your Alexa device to ensure that they can only access content deemed safe for children. You can even reward your children for good behavior, grades and more, with extra time with Alexa.
As a parent, you can even monitor how much time your child spends on the device and what they access. Of course, there are a few silly commands that will leave your kids smiling, no matter what. Here are a few examples: 'Alexa, sing me a song,' 'Alexa, who's your daddy,' 'Alexa flip a coin.'
Look to Puls for Same-Day Smart Speaker Setup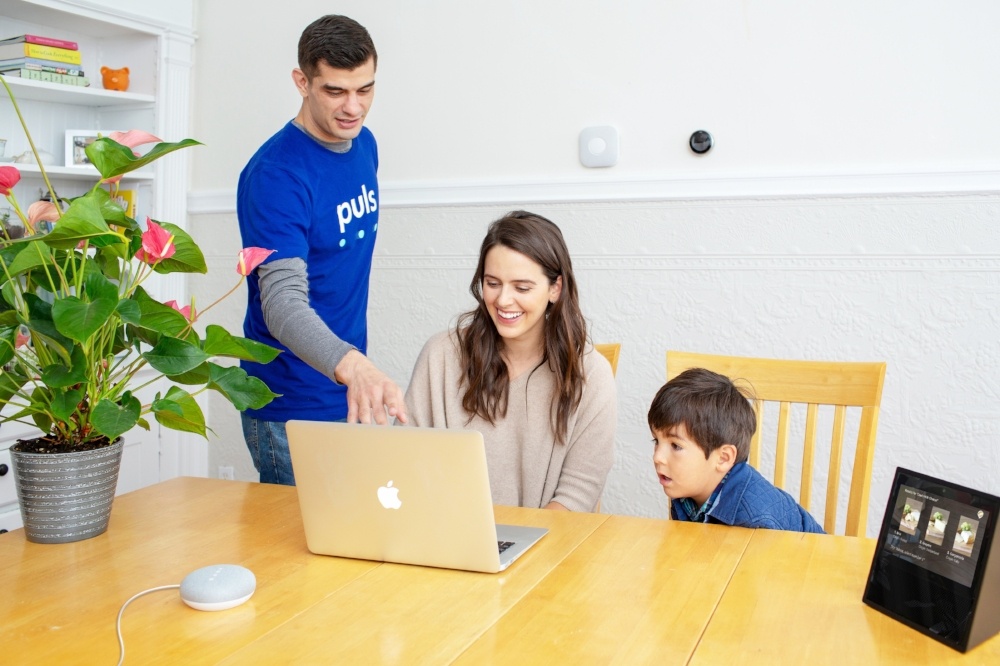 For fast installation for all your smart devices, Puls has your back. Our team of professionals can install all your Amazon Echo devices, within the same day, for a seamless entertainment experience.
Book a smart home setup appointment today to get started on your way to a hands-free, Alexa-enabled home. Click here to get $10 off your first service with us.