Trust us, you don't want to wait until suds are spilling across your laundry room floor – if you hear your washing machine making noise (at least, noise it's not supposed to be making), it's time to get proactive.
Because it's a complex piece of equipment, there could be a variety of causes behind a washing machine making loud noises, and a number of solutions – some simpler than others. But left unattended to, even the easiest to fix problems can spin (pardon the pun) out of control, causing damage to your washer that might not be repairable.
Here are a few possible causes of, and solutions for, a washing machine making noise.
For Washing Machines That are Making Noise While Spinning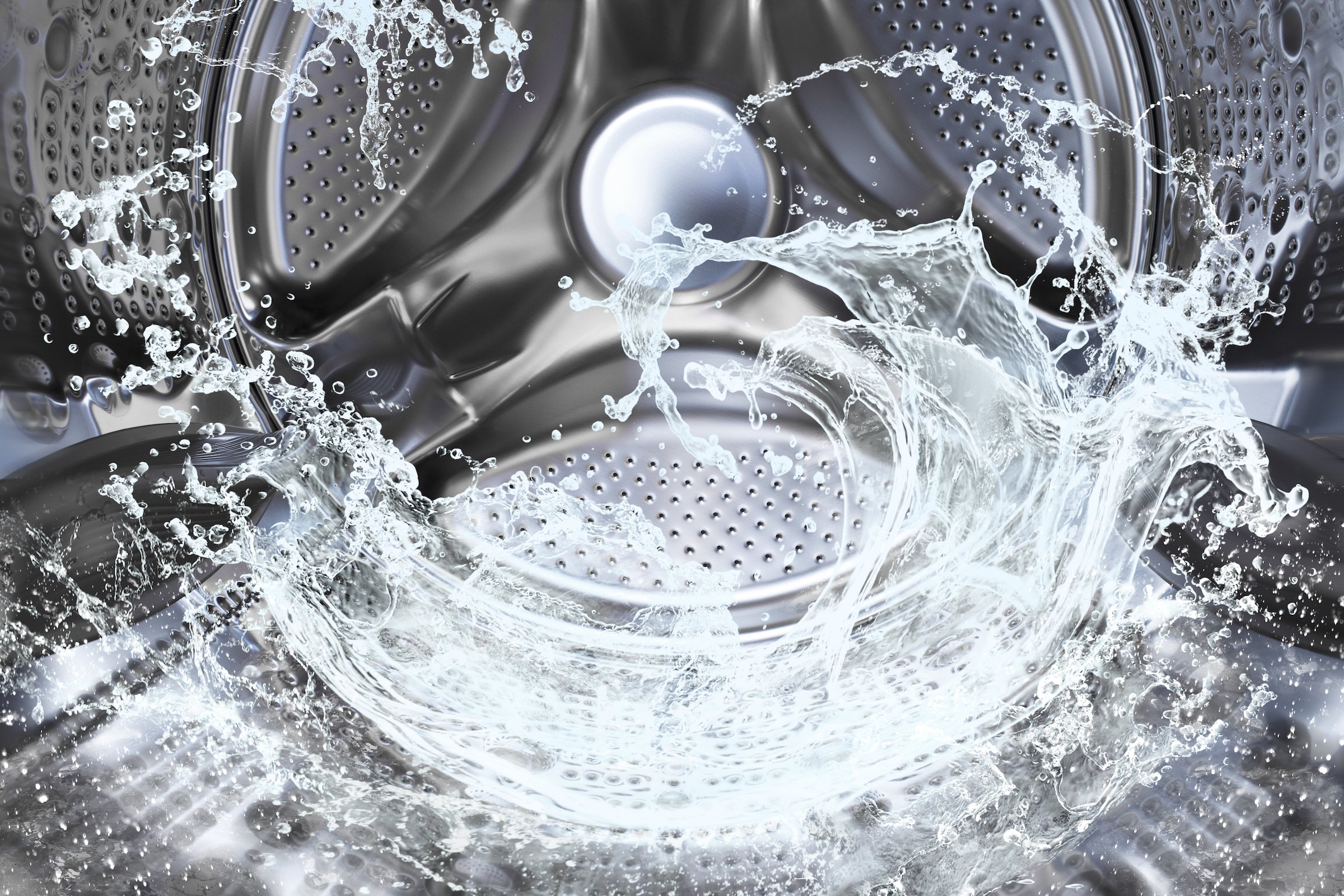 It's common knowledge that your dryer has a lint trap, but did you know that your washing machine has one, too? If you've got a washing machine making noise while spinning – especially a clanking or scratching noise – there's a good chance some foreign material may have slipped into your washer's filter, in the rubber seal, or is simply spinning around in the drum. Common culprits are buttons, coins, bra wires, and the like.
Once you've cleared out the drum and ruled that out as the source of noise, you can check underneath the rubber seal. The largest risk to your machine is if the debris has gotten past the rubber seal and is between the plastic tub and the washer drum, in which case it can pick up a lot of momentum during the spin cycle – in some cases, enough to puncture the machine, causing irreparable damage and most likely causing a flood, as well.
If you suspect that an item is caught in between the tub and drum – for example, if you've got a washing machine making noise on spin cycle (it will be pretty loud) – it's advisable to call a service professional sooner than later.
You can also check the lint filter or lint trap – it's in a different place on different models, but your washing machine manual will show you where it's located. If you don't have access to the manual, you can usually locate the lint filter either on the front bottom-right of the machine, along the side, or if you have a top-loading machine, inside the top of the center agitator.
Once you've got the lint trap open, you may as well give it a good clean to keep it from clogging in the future. Soak it in warm water and detergent for 10 minutes, give it a good wipe with some paper toweling, and clean around the housing inside the washer.
Is Your Washing Machine Making Noise When Agitating?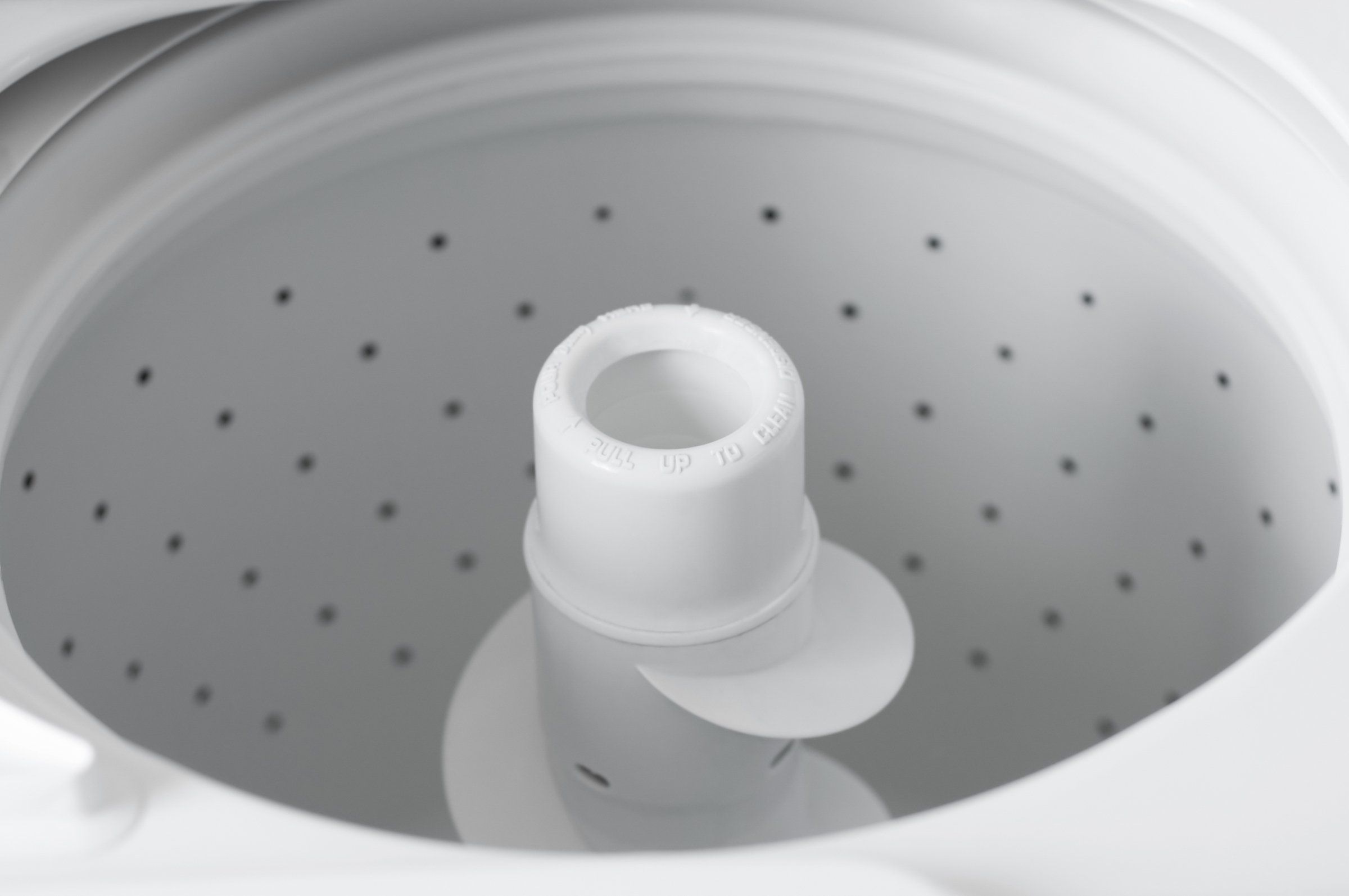 If you've got a washing machine making noise when agitating, it could be suffering from failed drum bearings. This can be verified by spinning the drum by hand when the machine is off – if it makes a loud, rumbling noise when you spin it, the drum bearings can be responsible. Another good way of telling if the drum bearings need replacement is by seeing if there's a large discrepancy between how much the inner drum moves compared to the outer tub that's holding it.
Replacing drum bearings requires you to remove the washing machine's outer paneling, remove the drum, and take it apart. If you're mechanically inclined and have a few hours to spare, you might consult this tutorial on how to replace drum bearings.
However, if you are not an expert, bear in mind (once again, pardon the pun) that attempting the fix yourself can be hazardous, void your warranty, and possibly result in the damaging of your machine. In this case we recommend you consult with a service professional.
Other potential sources for noise when the washing machine is agitating could be a failed drive pulley or pulley, which would need to be inspected visually. If you know that the washer has recently been overloaded, there's also a chance the motor coupling could need to be replaced – somewhat like a circuit breaker, it protects the motor and transmission of the washing machine by taking the fall if the machine gets overloaded.
For a Washing Machine Making Noise When Filling With Water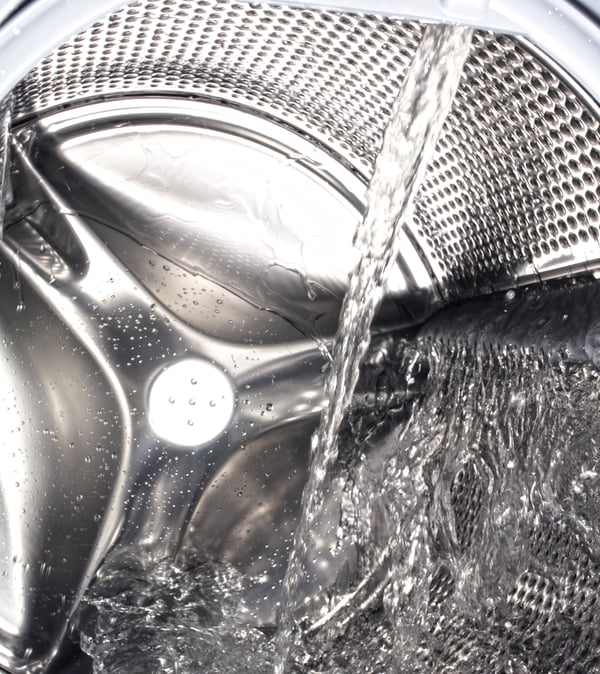 If you know how to remove the shell of your washing machine – that is, to take the outside frame off entirely – then it's actually possible to troubleshoot a washing machine making noise when filling with water all by yourself.
More times than not, a faulty inlet valve is responsible for all the noise. If your washer is slow or unable to fill with water, that's a pretty good indication the inlet valve is at fault. Over time, filter screens on the water inlet valve get dirty and blocked up, and the piece itself can corrode and break in a number of different places. Because it's a finicky piece that's not easy to fix, the most practical thing is to replace it completely.
You'll want to pick up a new inlet valve at a hardware store or online. Check your make and model in order to find the specific inlet valve for your machine. Once you have the replacement valve handy, along with a Philip's head screwdriver, you can get ready to begin. If you're not feeling confident enough to do it yourself, we recommend you consult with a service professional.
How to Replace the Inlet Valve on Your Washing Machine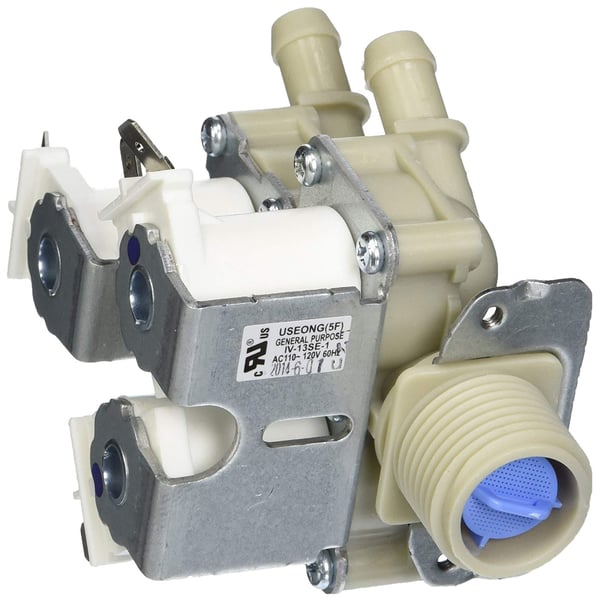 Washing machine inlet valve. Image courtesy of Amazon
Different styles of washing machines open up in different ways. To open a top-loading machine with a control console that sits on top of the machine:
Using a Philip's head screwdriver, loosen the console – there should be one screw on the right and one on the left, located either in the front or back of the machine.

Tilt the console head back or remove it completely.

Disconnect the harness to the lid switch assembly.

Find the brass clips on the right and left side on top of the machine, which are now exposed after removing the console head.

Unclip the clips, and pull the shell towards yourself. It should come away in one piece.

Locate the water inlet valve, usually just above the rim of the tub, directly across from yourself.

Disconnect the inlet valve clip and shift it up and out to remove it.

Replace with the new inlet valve, and reassemble the shell.
Puls Specializes in Washing Machine Repair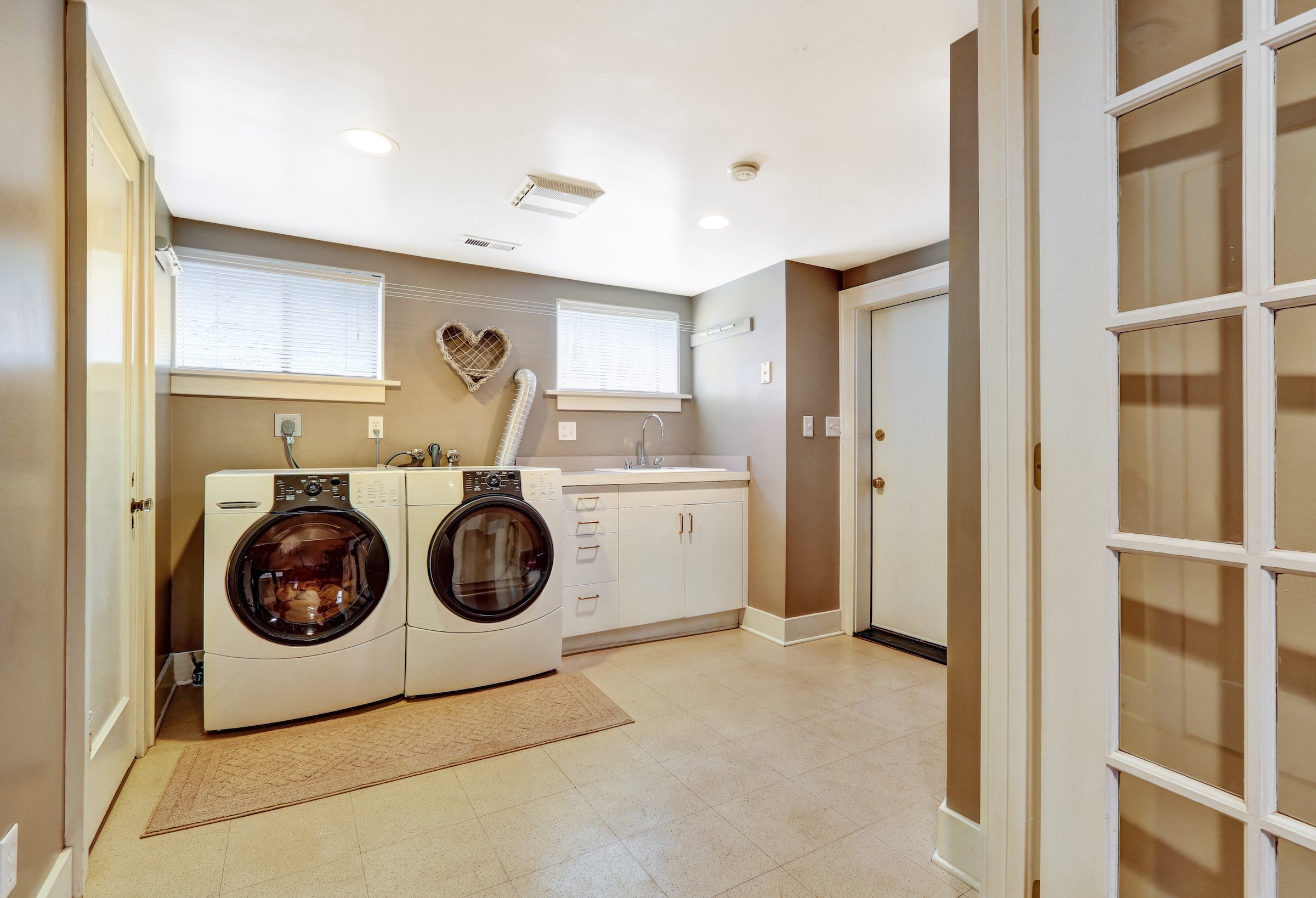 If your washing machine isn't cleaning clothes as well as you'd like it to, it can be a sign of bigger underlying issues that can impact the life of the machine. Hop online to schedule an appointment with a Puls technician, who will be able to isolate the problem, let you know the exact cost, and fix it quickly and efficiently.
In most cases, you can have a technician at your house and have the problem solved within as soon as the same day that you book your appointment. What's more, our 90-day guarantee on parts and labor means that you can rest easy, knowing that we stand behind the quality our repairs.
For skilled appliance repair technicians that come to you at a time that suits your busy schedule, look to Puls. Book an appointment today, and get on with your laundry routine.