If you're reading this, there's a good chance you've got a device with a flashing Apple logo sitting in the palm of your hand right now. First things first: relax – we've got your back.
There are a few reasons why an iPhone stuck on Apple logo can't complete the boot-up process (which is why this phenomenon is known as a "boot loop").
It could be that something went wrong during an update or data transfer, corrupting the software. Jailbreaking your phone can also cause software issues that would lead to having an iPhone boot loop (not that we're pointing any fingers. What you do in your spare time is your business). And, of course, hardware can be the source of the problem – though you should know that this by no means makes your phone a lost cause.
So, what do you actually do for an iPhone stuck on Apple logo during the boot-up process? We recommend the following things.
How to Perform a Hard Reset for an iPhone Stuck on Apple Logo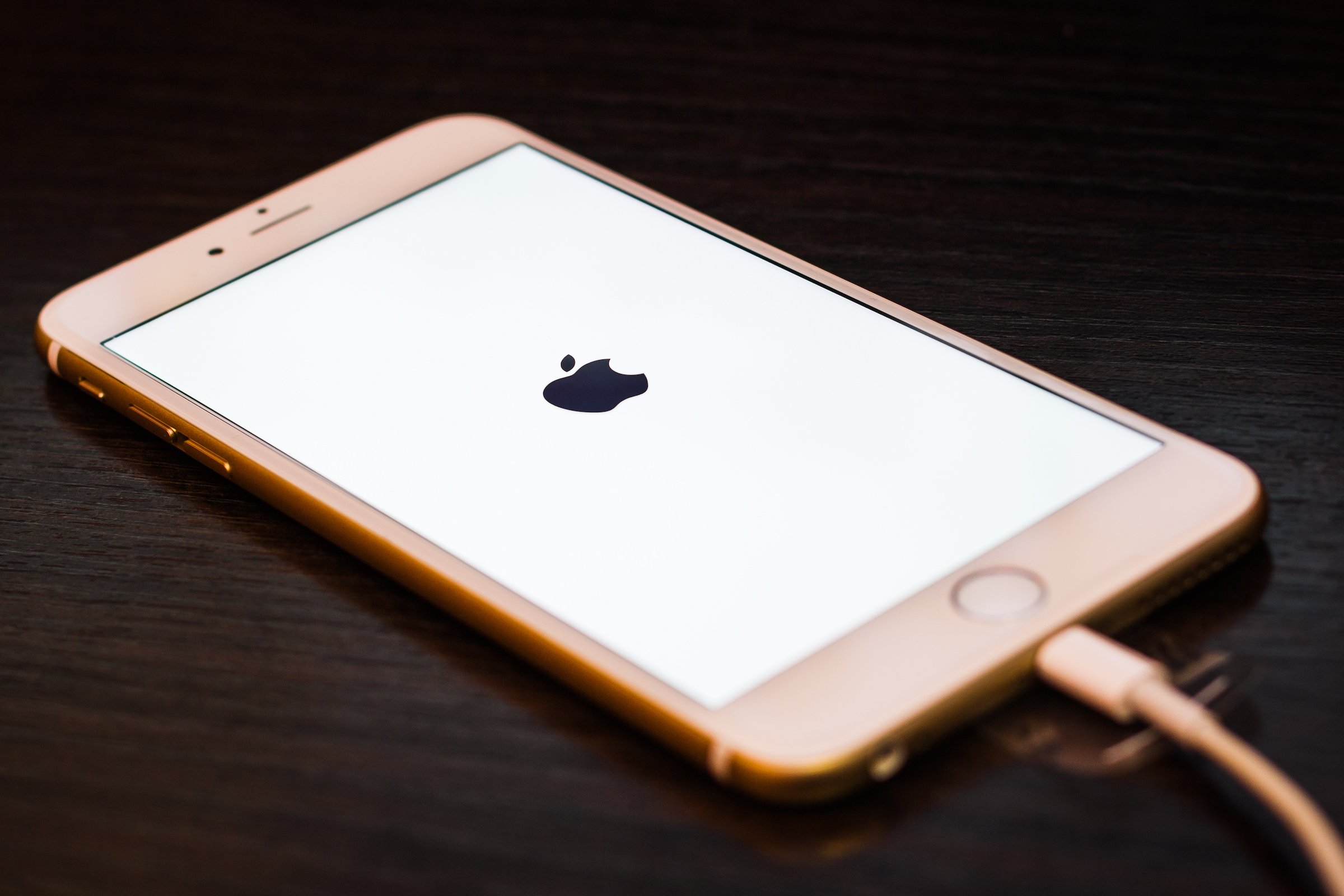 Image via Attila Fodemesi on Shutterstock
Maybe you haven't heard of the hard reset solution, maybe you have – and have heard that it's a waste of time. Either way, we say don't knock it till you've tried it. Performing a hard reset on your phone is simple, fast, and often more effective than you'd think.
How to hard reset an iPhone 6S or earlier:
Hold down the power button and the home button simultaneously for up to 10 seconds until the phone restarts
How to hard reset an iPhone 7 and 7 Plus:
Simultaneously press and hold the side button and the volume down button
How to hard reset an iPhone 8 or newer:
Quickly press and release the volume up button, then the volume down button, and then press and hold the side button
Once you've performed the hard reset, your phone's screen may flash, or it may just go dark. The phone may reset on its own, or you might have to press the power button to get it going again. Hopefully, the boot loop issue will have been resolved.
How to Update Your IOS in Recovery Mode Without Erasing All Your Data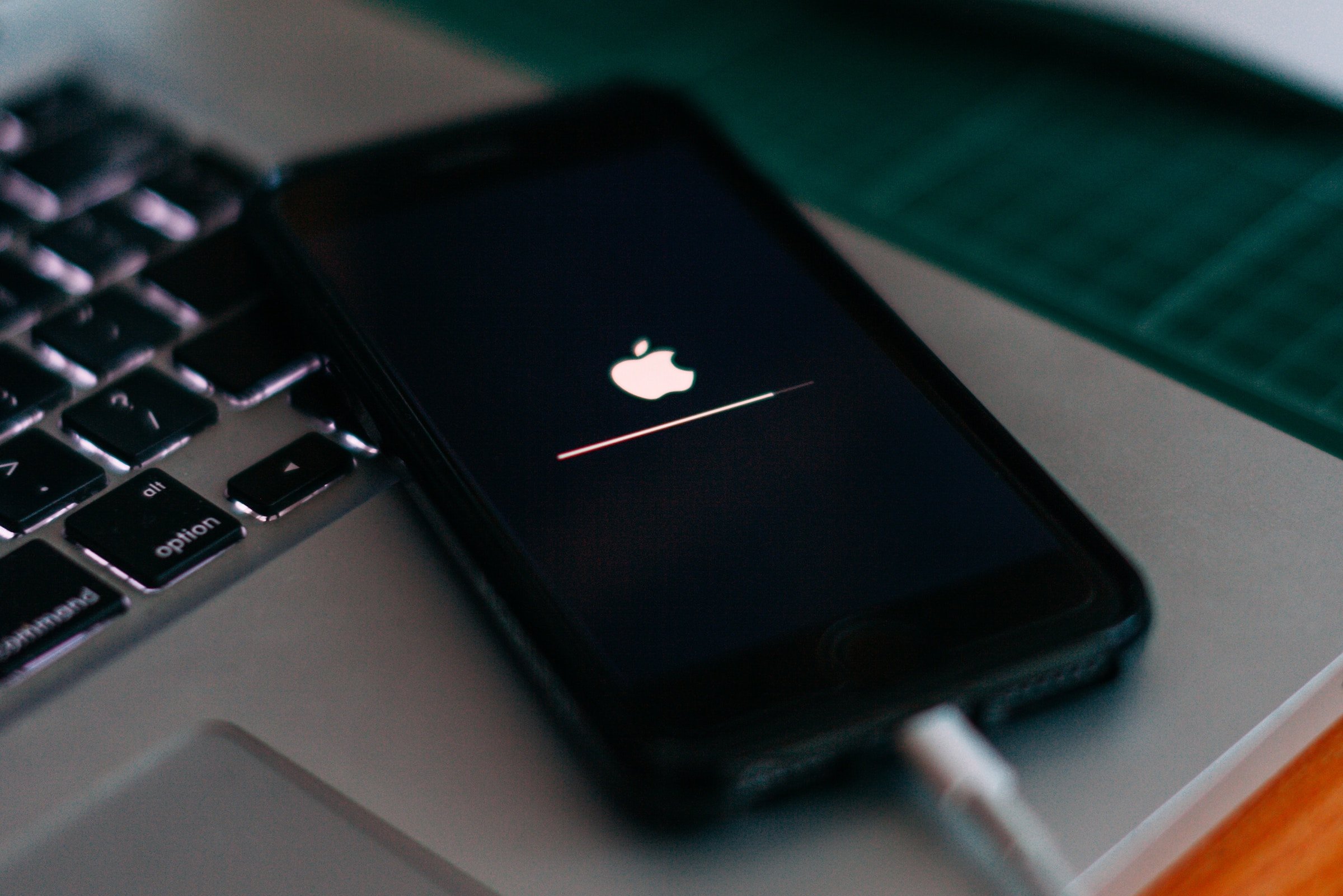 Photo by Szabo Viktor on Unsplash
If the hard reset doesn't work, it's possible that your phone may have been in the middle of an update and been interrupted, or that for another reason, reinstalling your IOS can get things back on track.
To do this, you need a computer with iTunes installed on it, as well as a USB cable to connect your iPhone. The majority of the time, this process doesn't delete any of your data, however, Apple doesn't make any firm promises about that, so it's best if your phone is backed up.
How to enter recovery mode for all models:
First, connect your phone to your computer via the sync cable. Then, perform a hard reset as shown above, with the following changes:
For an iPhone 6S or earlier:
Continue holding the power and home buttons, even when you see the Apple logo appear
For an iPhone 7 or 7 Plus:
Continue holding the side button and volume down buttons, even after the Apple logo appears
For iPhone 8 or newer:
Continue holding the side button, even after you see the Apple logo
For all models:
Release when you see the "connect to iTunes" message pop on the iPhone screen
Launch iTunes on the computer
When prompted to update or restore, select update
How to Factory Restore Your iPhone, Without Keeping Your Data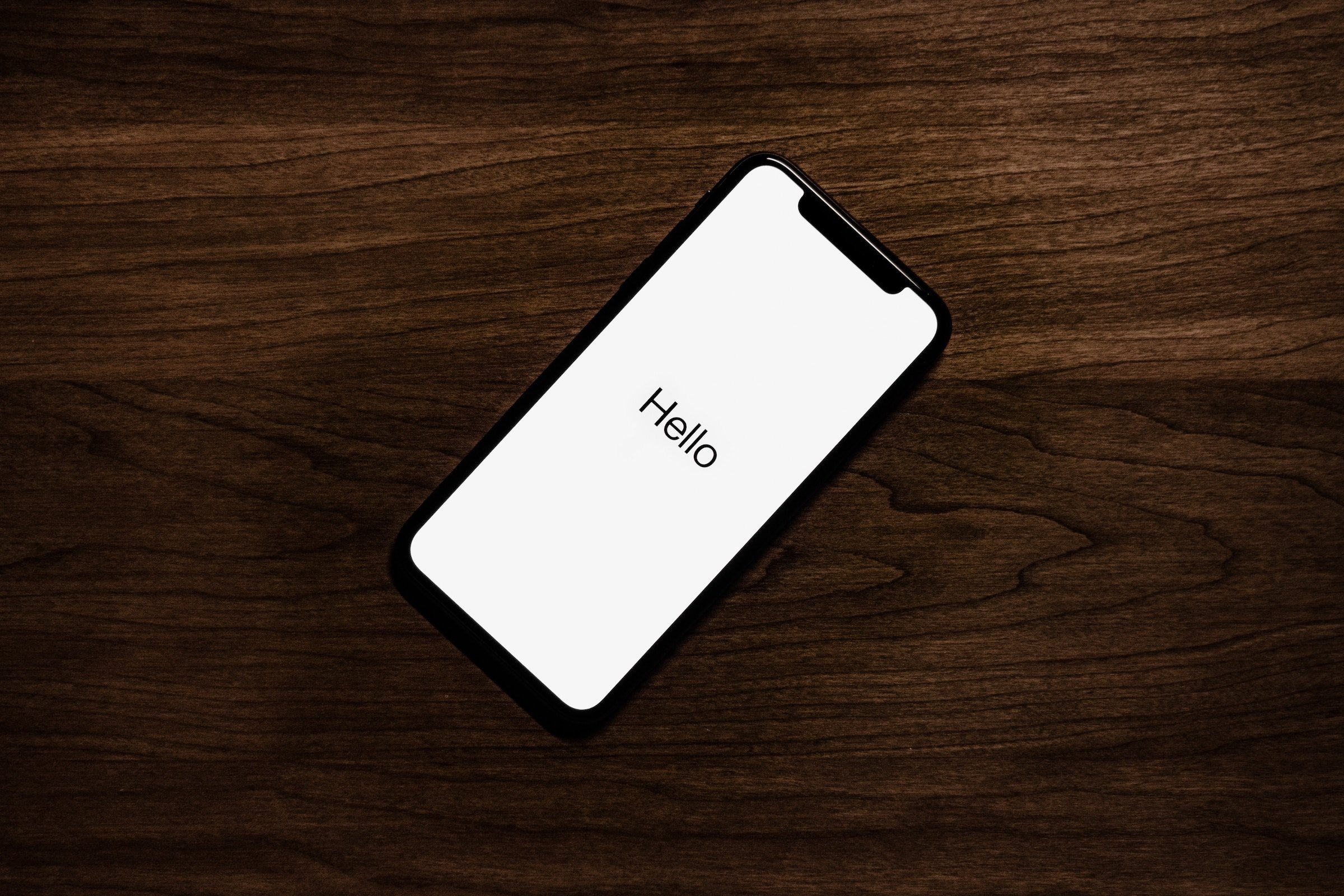 Photo by Tyler Lastovich on Unsplash
If reinstalling and updating the IOS doesn't work, it's possible that a complete factory restore will. However, this will erase all of your data. If you've backed your data up on iCloud or a computer, or if nothing else is working, this may be the right option for you.
Simply enter recovery mode as described above, and then instead of opting to update, select restore.
Avoid DFU (Device Firmware Update) Mode
Many websites have instructions on how to perform a DFU – or device firmware update – restore. This is the mother of all restores, and basically completely flushes your phone out. Any bit of code that was in there gets deleted and restored.
Apple doesn't have instructions for the DFU restore on its website, and there's a reason for that – it can mess your phone up permanently. A DFU restore may help you if the above solutions haven't, but it's worthwhile to investigate other options first.
Broken Screen or Battery? We Can Help
Whether it's a cracked phone screen or a battery that's not working quite right, there's no reason to procrastinate – we will come to you and fix your phone in minutes. In fact, a Puls technician can come meet you virtually anywhere, as soon as the very same day.
With our upfront pricing plan, you can see our fair and competitive prices for yourself – there are no hidden fees and all repairs include our free lifetime guarantee on parts and service (and a one-year guarantee on batteries).
Just go online, book a time slot that suits your needs, and one of our top-notch techs will come to your desired location – be it the gym, office, or your home – as soon as same-day.