Pretty much every element of your household can be enhanced with home automation these days – from a camera-equipped smart refrigerator that lets you peek inside via your smartphone to help create a shopping list while you're out of the house, to smart lighting systems that illuminate your space in a myriad of dazzling, fully customizable options. You can even control your entire smart home network with a voice-driven smart assistant such as Amazon Alexa or Google Home.
For many people getting started with home automation (and lots more who are rounding out their outfits), smart camera and smart thermostat installation are their first stops. These two components are essential to any smart home setup, and deliver exponential convenience, security, and energy-saving capabilities in relation to their cost.
Smart camera in a nutshell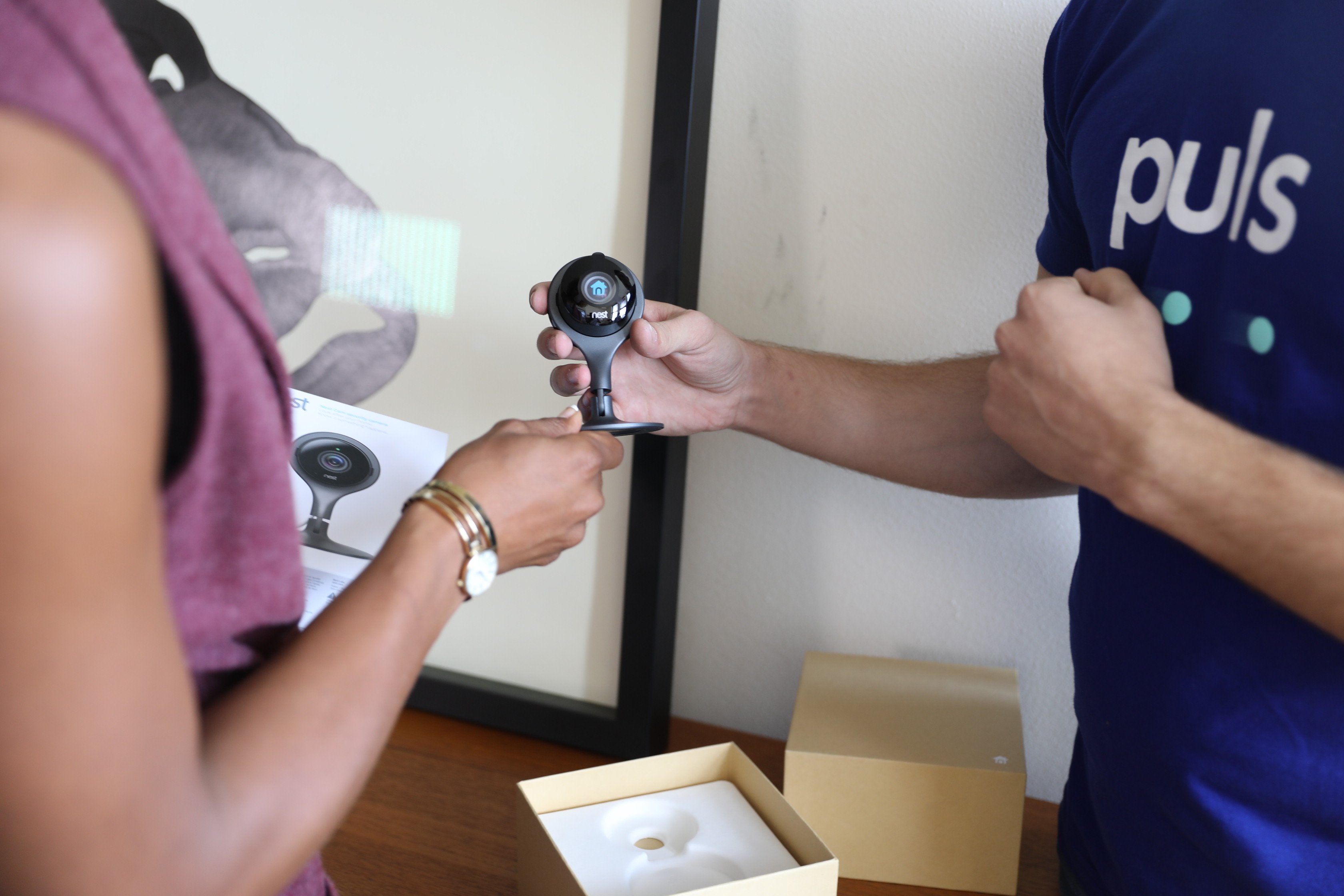 A smart camera system provides a wide array of uses that include – but are far from limited to – home security. With a smart camera, you can remotely check on the inside and outside of your home from anywhere in the world.
Simply connect to your WiFi-connected smart camera system via your smartphone, laptop, tablet, or other device, and you can view the video feed in real time, making sure that everything is okay – whether you're just out of the house for a short errand, or on an extended trip out of town. You can use it to monitor a babysitter, dogwalker, home repair person, or to check whether you've received a package.
But paired up with other smart home devices, such as the Ring doorbell and a smart lock system, you can also use your smart camera to see who's at the door, speak and listen to visitors, monitor what's going on outside your home, and even unlock the door to let in guests while you're away.
Smart thermostat explained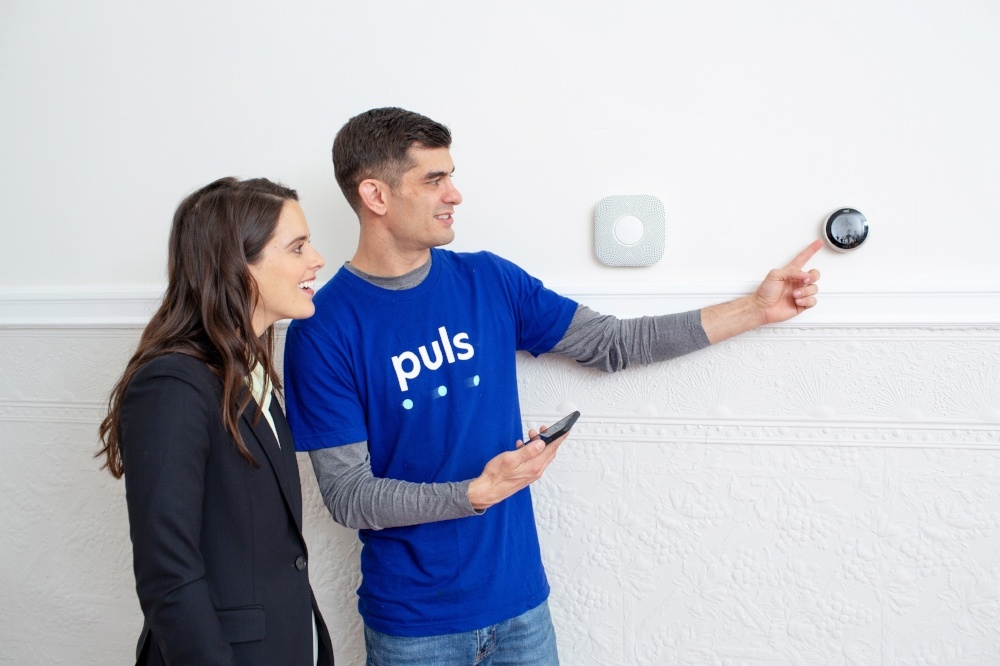 The smart thermostat packs some equally surprising innovations, and is much more than a simple climate control element for your home. Of course, it does perform its climate control duties admirably (though with a whole new spin). It's possible to customize the temperature in your home room by room, and raise or lower the temperature in each room remotely via your smartphone or on an automated pre-set schedule.
But that's just the tip of the iceberg. A smart thermostat can monitor your energy usage, suggest energy-saving settings, and even use artificial intelligence to pick up on your habits and adjust to your schedule, lowering the temperature when you're away and raising it back up again so that it's comfortable when you return.
It can also deliver warnings based on environmental hazards, letting you know if your pipes are at risk of freezing, or if there's smoke or carbon monoxide detected. We've compiled all the information you need from the beginner stage of setting up your smart camera and smart thermostat, on up to the expert level. Check out our posts on numerous related topics, below.
We're huge proponents of DIY – but especially if you're not a trained technician, it's not always so simple to install a smart doorbell without a hitch. In this post we go through a list of possible obstacles when installing your Ring doorbell, so you know just what to expect. We cover the gamut of issues, such as not having enough space to install it, to having a setup that doesn't complete, and what you can expect when you're replacing a hard-wired doorbell.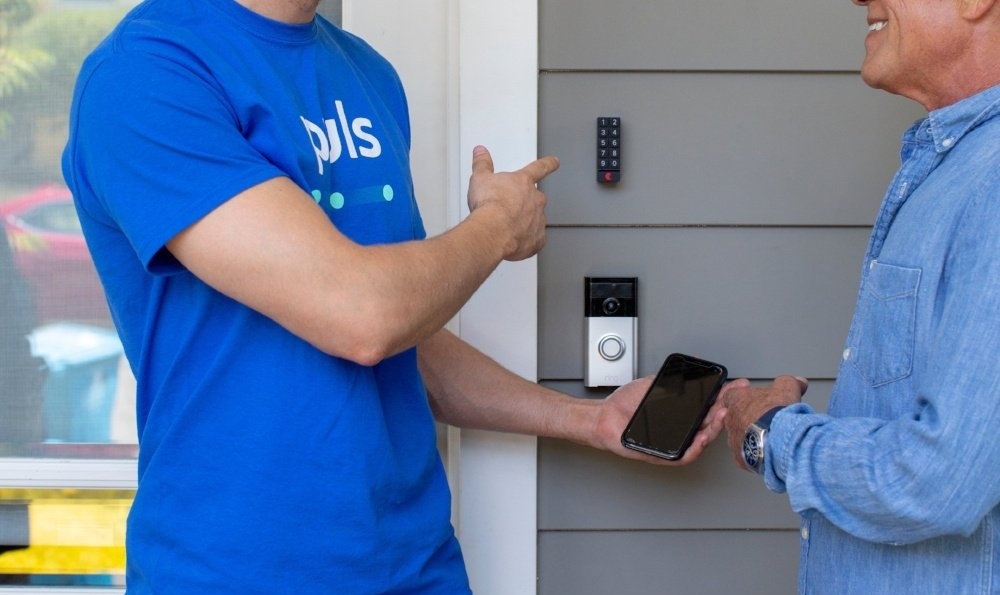 Troubleshooting the smart camera when installing your Ring doorbell can also be a challenge – unless you have our helpful troubleshooting guide.
Solve tricky viewing angles, grainy or nonexistent video feed, as well as an array of mounting problems with our post on how to tell if your Ring doorbell was installed properly. We show you how to test your device, give some mounting tips, and demonstrate how to replace an existing hard-wired doorbell with your new digital Ring doorbell.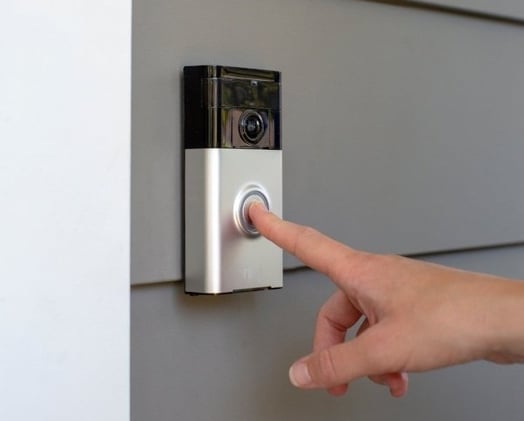 Continuing on the path to solving all your Ring doorbell issues, this list of quick fixes can help you get that doorbell mounted securely in place with a minimum of hassle, even if you need to resort to some creative solutions to help get it installed. Increase your camera's viewing angle, learn how to mount your Ring doorbell in a corner, and find out what to do if the little bugger won't snap into place.
Our guide to smart doorbells shows you all the options out there, listing the pros and cons of various smart doorbell options, allowing you to make an educated decision when it comes to purchasing the smart doorbell that's best for you. As a bonus, we also show you how to pair a smart doorbell with a smart lock for the perfect one-two punch combination that covers home security and a whole new level of convenience.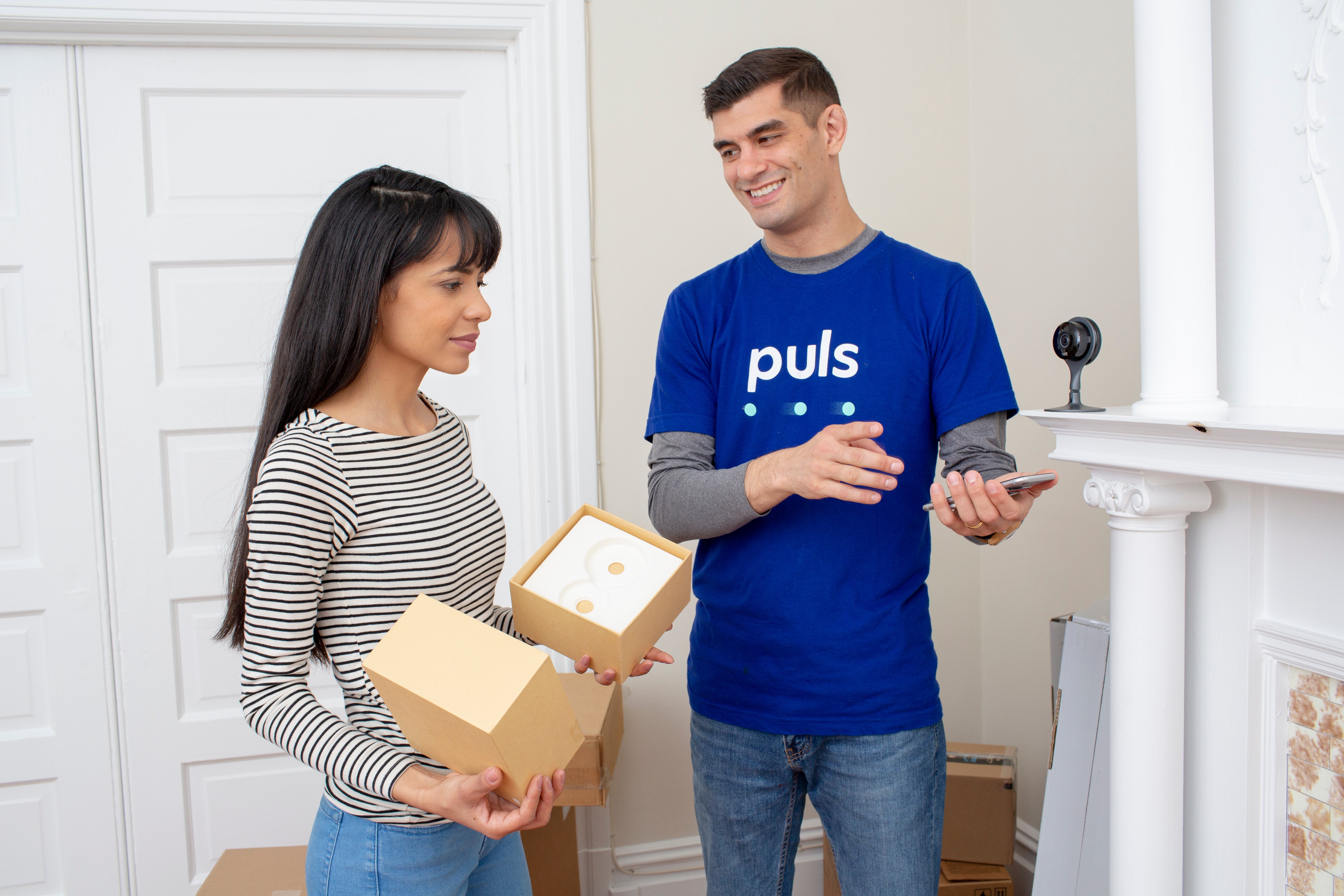 Learn how to install your Nest camera from A-Z, in this guide to Nest camera installation. We cover the entire installation process for both indoor and outdoor smart camera mounting, including both the physical mounting procedure as well as the technical side of things. From testing your WiFi, to finding the best location and viewing angle, to installing the smart camera onto a brick or stone surface, this guide has got it all.
Find out everything there is to know about the Nest thermostat and its ecobee counterpart, so you can compare and contrast before you buy your smart thermostat. You'll be pleasantly surprised at the range of features and options available on each of the systems – and we wouldn't be surprised if it were tough to make a decision. Either way you go, you'll come out knowing a lot more about what your smart thermostat is capable of.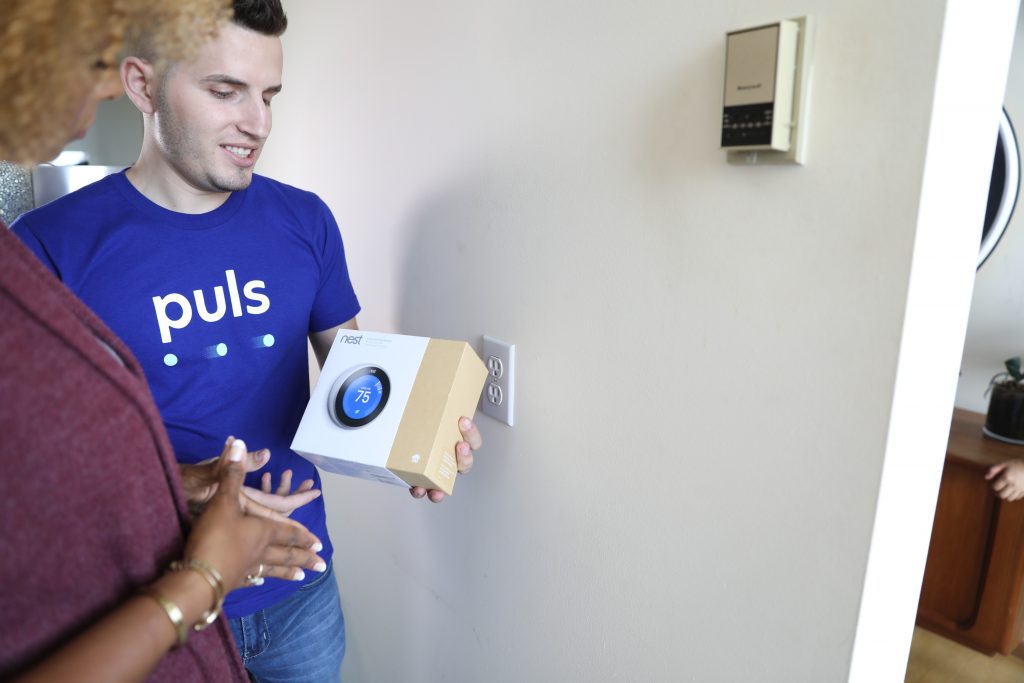 When you're looking to install your smart thermostat, it's hard to sift through the options to find quality smart thermostat installation in your area. We show you the pros and cons of the different options – including going the DIY route – and help you make an educated decision on how to get your smart thermostat installed.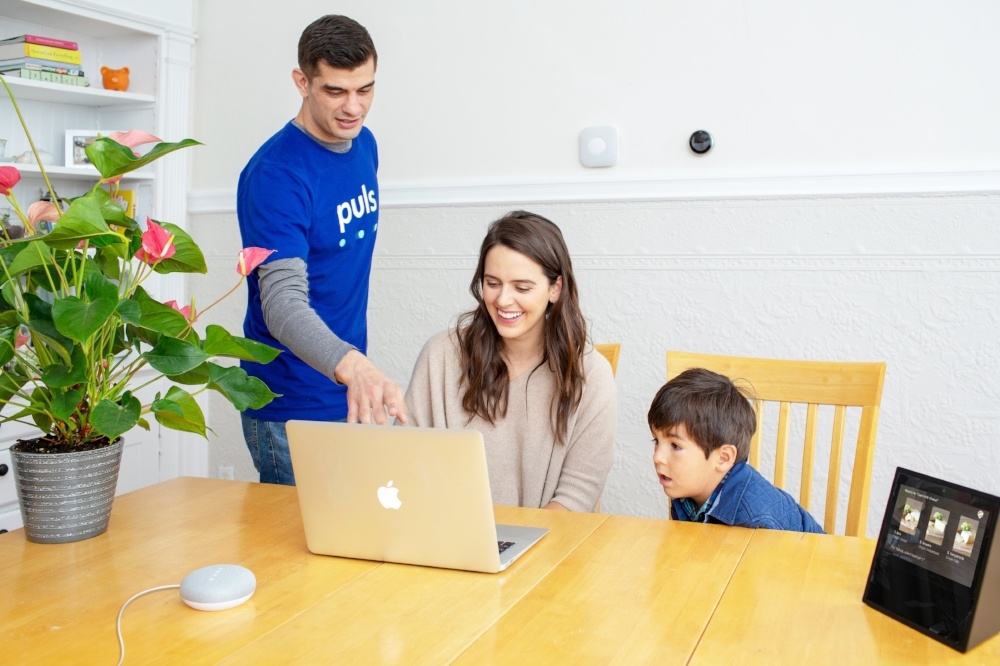 We constantly continue to update our blog, The Beat, so you can keep your finger on the pulse of home automation – and heaps of other tech news and info. Our current and upcoming posts cover a range of emerging issues such as Ring Spotlight camera installation and Ring camera setup, along with WiFi thermostat installation. We'll also be featuring a post on Nest cam setup problems and how to troubleshoot them. Stay current by following The Beat and you'll never find yourself stuck when it comes to tech issues.
We've got all your smart camera & thermostat needs covered
Our skilled technicians have installed and configured thousands of Ring devices and smart thermostats nationwide—not to mention the gamut of other smart home components – and can come to you virtually anytime, often within the same day, to get all your digital devices up and running in a flash.
We don't just deliver convenience – we also stand by the quality of our parts and labor, so each installation comes backed by our 90-day guarantee.
Simply select a time slot online and one of our certified technicians will come to you to install your Ring doorbell with no fuss or hassle for fast, expert installation whenever you like. Click here to get 5% off your first service with us.