Ever since Google Home launched back in late 2016, we've had our eye on it as the smart home field opened up and the platform for home automation expanded. We've followed the latest developments and partnerships announced at CES, keeping track of the increasing list of Google Home compatible devices.
And, of course, we paid close attention to how Google Home performed against its main competitors – think, Google Home vs. Alexa. In fact, we liked the Google Home assistant so much that shortly after its release, we started offering smart home services of our own.
Google Home really is in a league of its own, rolling three essential functions into one sleek-looking device. Unlike the competition, which tends to focus on one strength over another, Google Home serves as a smart home hub, personal assistant, and entertainment system – and can serve as all three simultaneously.
This means that it can adjust your thermostat, order you a pizza, and play your favorite tunes, all through simple voice-operated Google Home commands.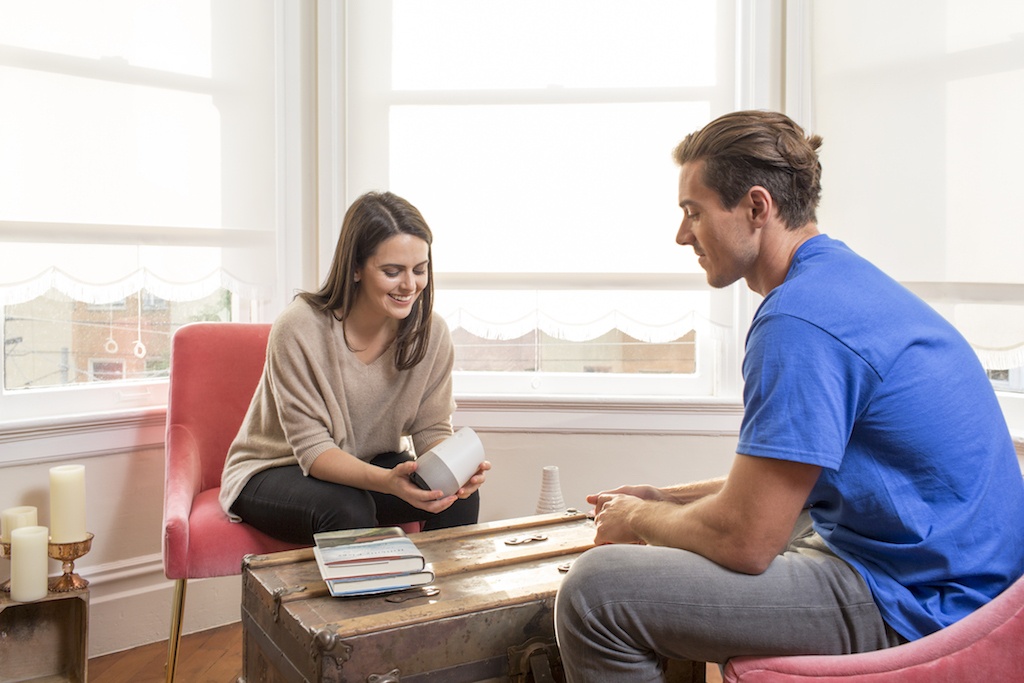 For the smart home uninitiated, we've got a comprehensive guide to smart homes that explains home automation basics, what the platform is capable of, and even gives some creative ideas on how you can make your smart home work for you.
Here, though, we focus exclusively on the Google Home, offering a full overview, as well as everything you need to know about Google Home setup. If you've got a Google Home you want professionally installed, book a smart home setup service with Puls today.
What is Google Home?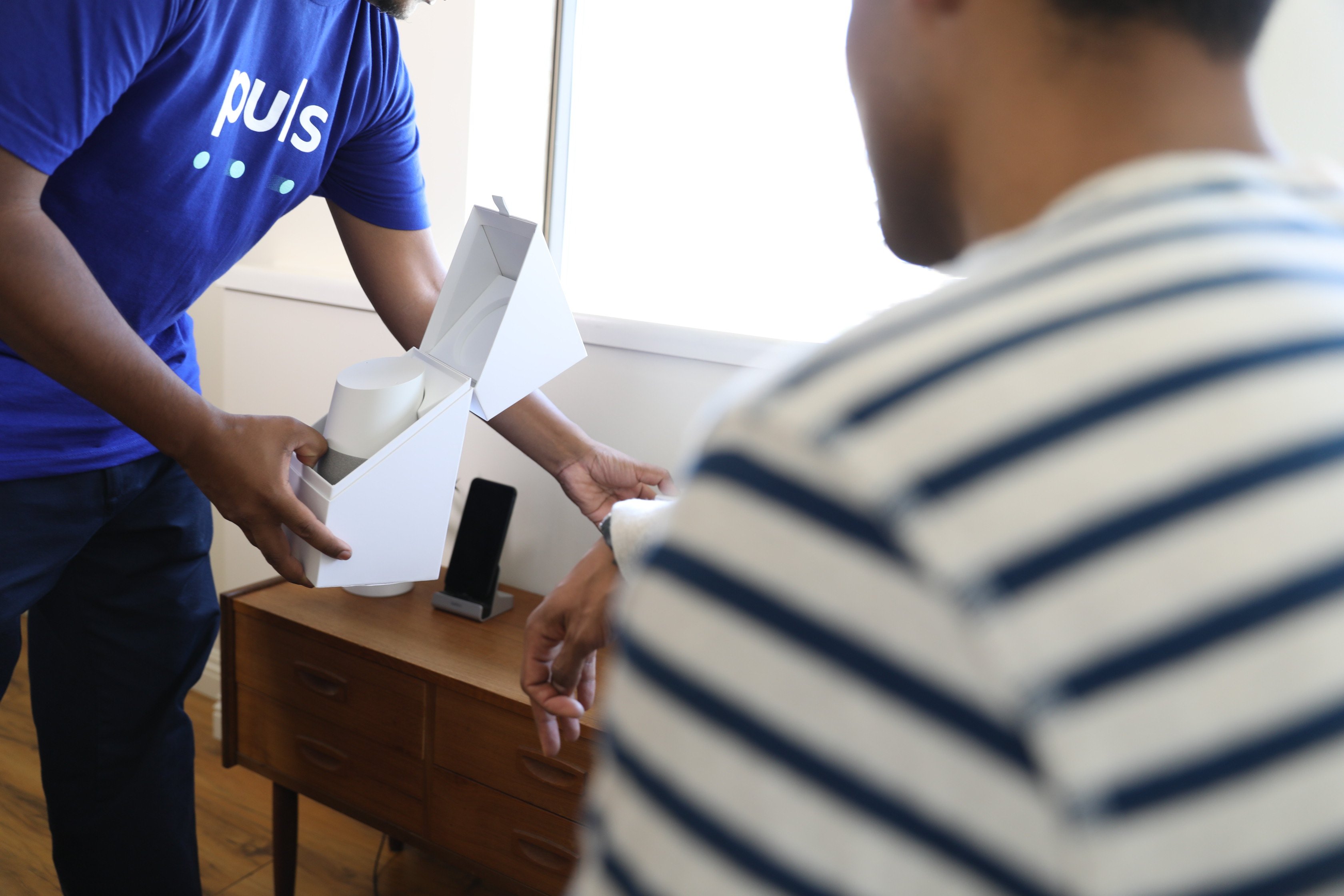 At its core, Google Home is a smart home controller and assistant, utilizing the standard speaker/microphone setup. You buy the speaker, place it in a convenient spot, and speak your Google Home commands. A sensitive microphone can pick up your instructions from across the room, so no need to raise your voice, and the powerful speaker has no trouble making itself heard, as well.
All of this is voice-driven, no screens necessary. (Although, if you prefer a screen, Google Home with a smart display is going on sale this month – or you can simply download the Google Home app and connect with a smartphone, tablet, or PC.)
There is a veritable ocean of Google Home compatible devices out there, ranging from smart TVs to home security systems to smart thermostats – as with any of the top smart home hubs, Google Home is compatible with the vast majority of home automation gear on the market.
The Google Home price depends on which model you buy. The largest and most powerful multi-speaker system comes with the Google Home Max, although if you're not an audiophile, you might find yourself debating the advantages of the Google Home vs. Google Home Mini.
Like we said, Google Home is not only a smart home assistant, but is also geared towards providing entertainment – so they made Google Home Chromecast compatible, which means that it can be paired with any Chromecast-friendly speakers or devices, and can even be used to control your television.
As it's powered by Google, the Home is great at answering questions and is remarkably intuitive. Google Home is capable of following a conversational question-answer pattern, and thus if you're asking it a series of questions about a specific topic or person, there's no need to repeat yourself. After a first reference, you can subsequently refer to "it" or "her" as you would in any regular conversation with a human being.
Google Home can also recognize the specific voices of up to six different users and customize results for each – including what might be on your personal Google Calendar, traffic updates for your most common routes, and let you know what local offerings are around you, such as stores, restaurants, or libraries.
For a full Google Home review, check out our post that gives the lowdown on one of the coolest smart home hubs on the market. And for more resources on creative uses for Google Home, troubleshooting the small things like Google Home connectivity, and for advice on Google Home setup, check out the following posts on our own Puls blog, The Beat.
Google Home Max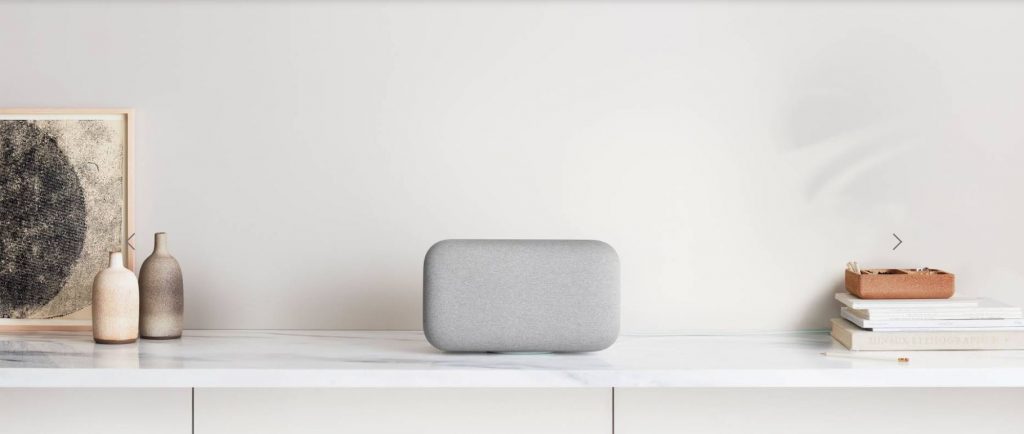 Photo Credit: Google
For the minimalists, there's the Google Home Mini - small and incredibly affordable. But for those who love a smart home assistant with a hi-fi twist, the Google Home Max offers a bottom-heavy sound experience, drumming up a rich bass with two 4.5-inch subwoofers. It also offers two tweeters to even things out.
Despite its fun-loving focus on music and entertainment, Google Home Max is of course still the same responsible smart home assistant, offering the familiar services in home automation control and search engine responses. For a full report on the Google Home Max, check out our review here.


Fix common Google Home connectivity issues
Google Home is able to connect to the internet directly via your home WiFi network – and this is also how it connects to all your smart devices at home. Because of the pivotal role played by Google Home connectivity, it's the most commonly reported smart home-related issue that we find here at Puls.
Fortunately, we've got answers for you, in the form of this super-helpful guide on troubleshooting Google Home connectivity issues before you go ahead and schedule an appointment with a Puls technician. Check it out for yourself and see our step-by-step guide on how to connect your Google Home to your Wifi, prevent connectivity interruptions, and even how to pair and optimize your Google Home Chromecast combo.
Google Home security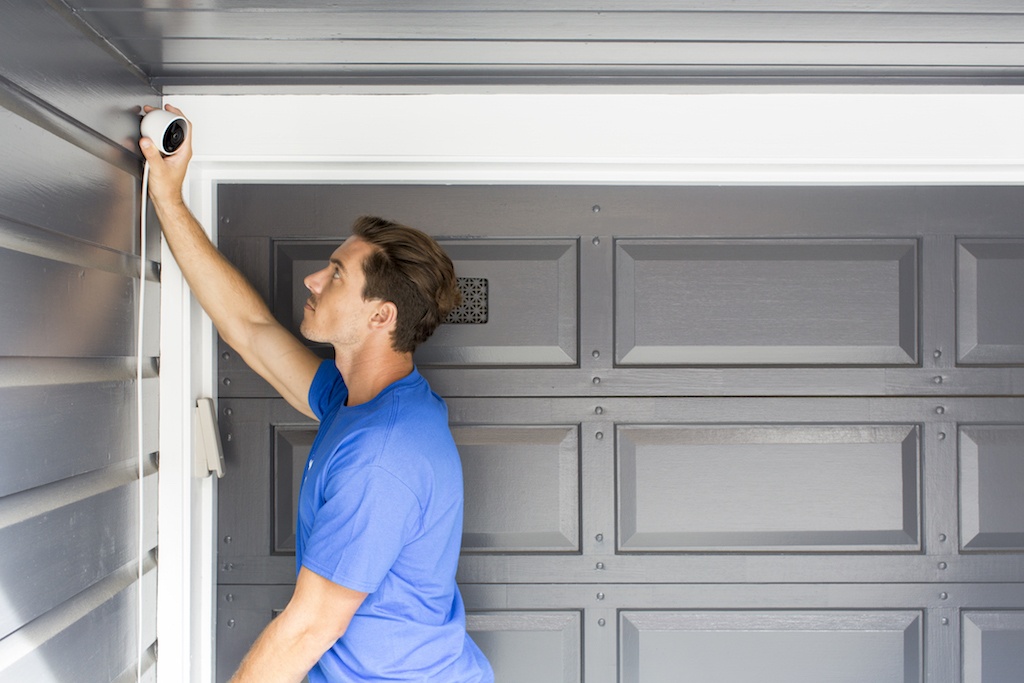 Google Home connects great with smart security devices like the Nest and Ring.
Your Google Home assistant is also the key to your smart home security system. In this post about automating and controlling your home's security while you're away, we show you how to use Google Home to monitor your home from afar, and even how to control your smart home devices remotely.
You can keep tabs on would-be intruders with your smart home security camera, turn lights and other smart-enabled appliances on or off, and even lock or unlock your doors. There's also a section on monitoring your home environment while you're away, so that you can keep track of things like smoke and fire, carbon monoxide, and make sure your pipes don't freeze.
Google Home at Thanksgiving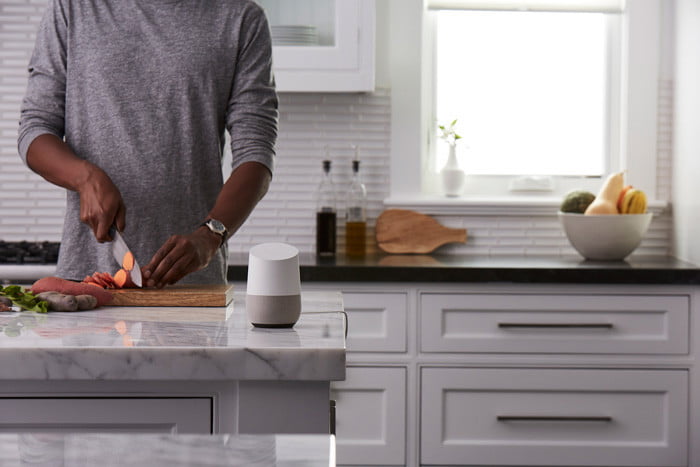 Photo Credit: Digital Trends
Sure, the turkey gets the most attention when it comes to Thanksgiving, but there's a little more to the holiday than that, right? Google Home assistant can not just help you make the perfect bird – it can also help you set the mood with the perfect holiday lighting and music, slideshows of the moments you're thankful for, and cast your favorite Thanksgiving movies right to your TV.
The smart assistant will also keep you organized, helping you with anything from the invitation list to keeping multiple timers in the kitchen so everything is cooked to perfection. It can even answer the door for you, making hosting your family a breeze.
Check out our guide on how to best use Google Home this Thanksgiving!
Google Home for the holidays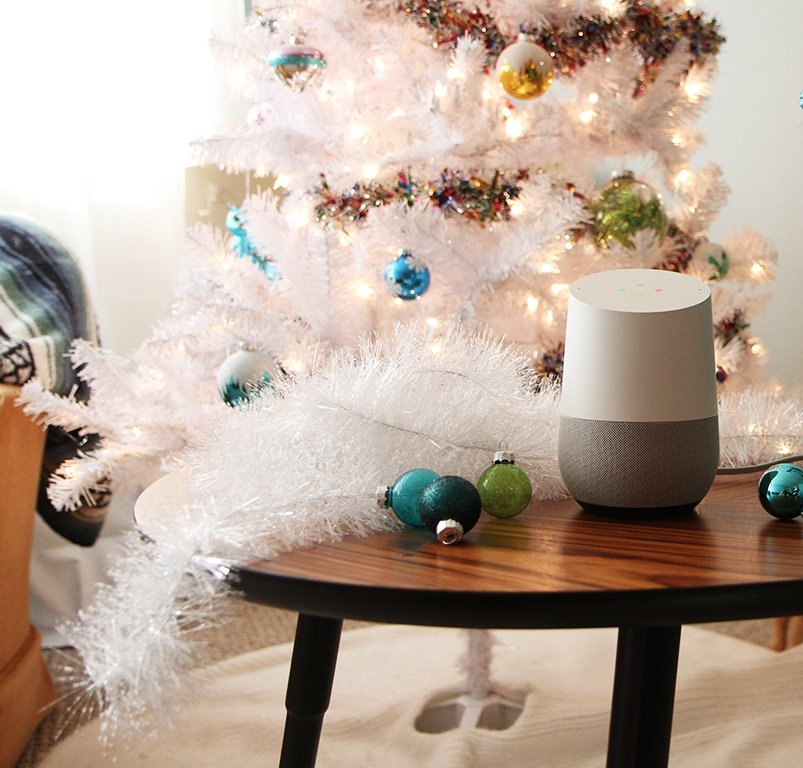 Photo Credit: Google

In this post on how to optimize your home for the holidays with Google Home, we provide loads of creative tips that will save time, set the mood, and share wonderful memories with your loved ones.
From making the most of the Google Home app, Chromecast, and super fun hidden Easter eggs that the folks at Google love to slip into the Google Home assistant mode, we show you just how easy it can be to enjoy the holidays – home automation style.
Puls offers a wide array of home automation services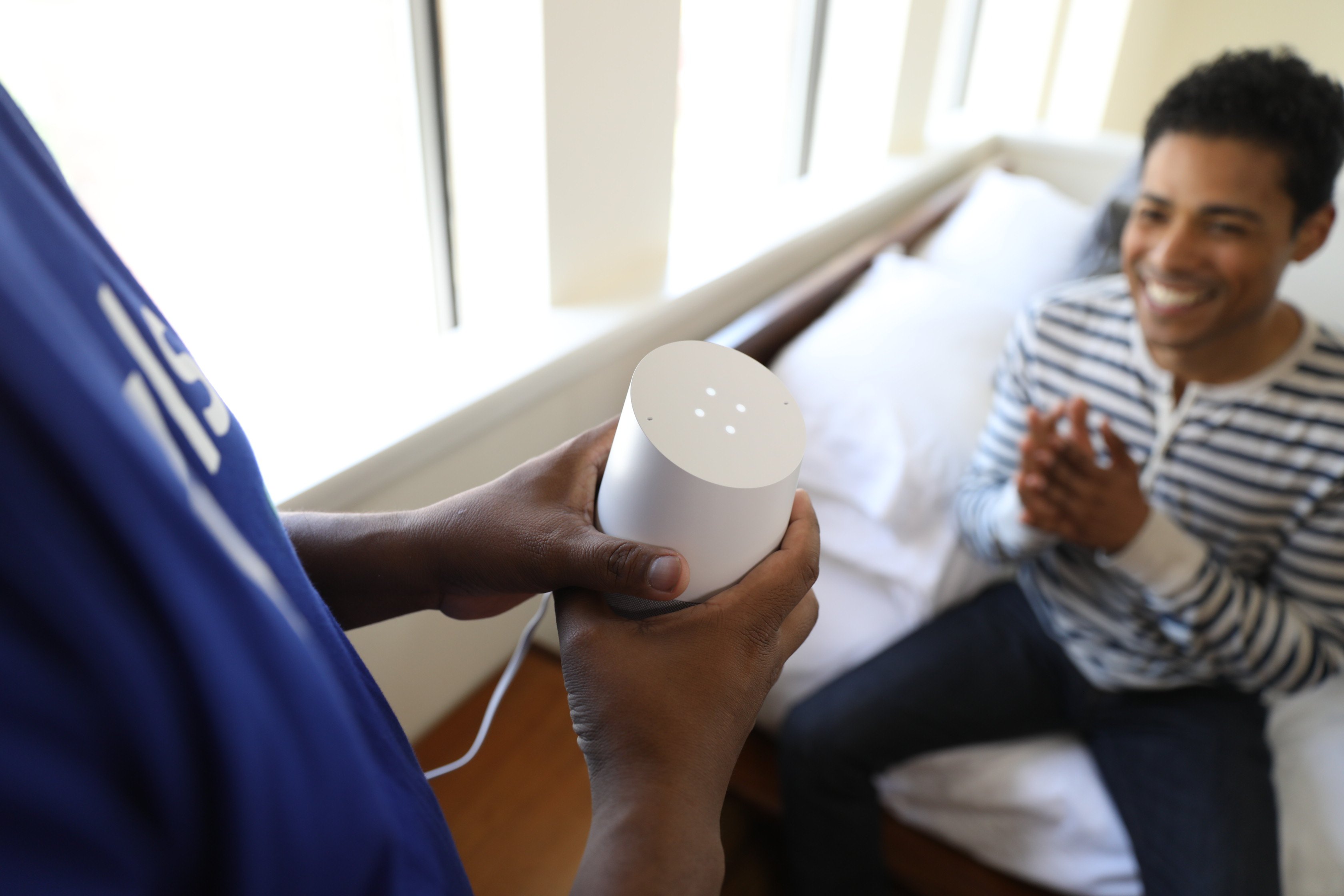 Whether it's Google Home setup or dealing with Google Home connectivity issues, you can rely on the experts to make sure that all your home automation needs are met! Simply book an appointment in seconds and one of our certified Puls technicians will be on site to help you with any issues, or with installation and optimization.