When a major home appliance goes on the fritz, your entire household can be disrupted until it get fixed. Puls provides the best overall appliance repair services when compared to the competition.
How can you be sure we're your best option? We've done some research to find the best appliance repair companies and have compared Puls's service with other repair companies. The results speak for themselves.
This comparison provides a clear look at the important criterion you should look for when searching for appliance repair—price, convenience, booking options and overall experience.
All details were found on our competitors' websites, but it took a little digging. We thought we'd save you some time by breaking it down, but, of course, you be the judge.
Pricing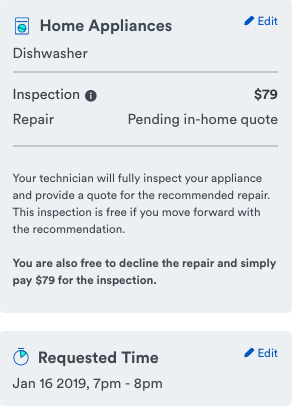 Wondering what your appliance repair cost will be? Puls offers a simplified appliance repair pricing structure to ease your frazzled nerves—just pay a low $79 fee and our professional technician will perform an in-home inspection to find the problem. The fee is then waived when we complete the repair.
Other company's websites are confusing and require you to identify the problem yourself before giving a range of prices. These sites gave you an opportunity to get quotes from professionals, but we could not find any shortcut to pricing.
Convenience and Booking Options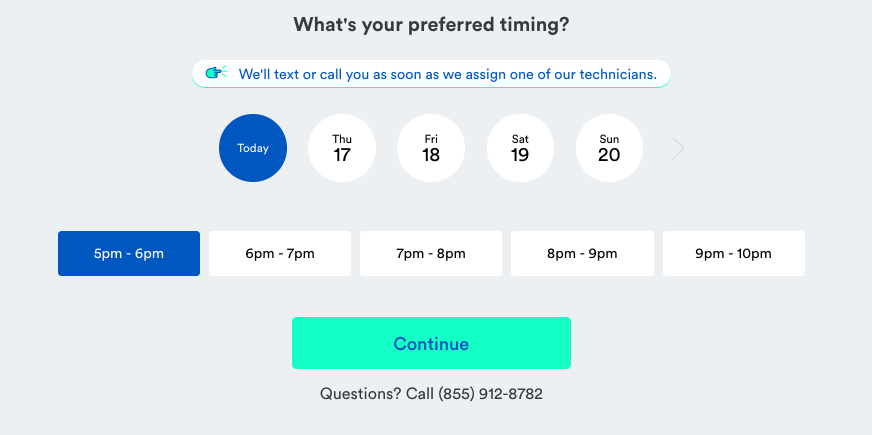 Once again, Puls achieves high marks for customer service. With a few simple clicks, you'll have a certified specialist on the way to your home within as soon as the same day, so you'll never have to wait days or weeks to get back to your daily routine.
The website for another national company took some extra effort by requiring you to answer several pages of questions before finally asking if your repair was an emergency.
When we selected "not an emergency," the options ranged from "timing is flexible" to "more than 2 weeks."
A second Puls competitor took inconvenience one step further by asking if you were ready to hire or just planning a repair. After choosing "ready to hire" and that it was an emergency, we were still only offered price quotes from three pros.
Overall Experience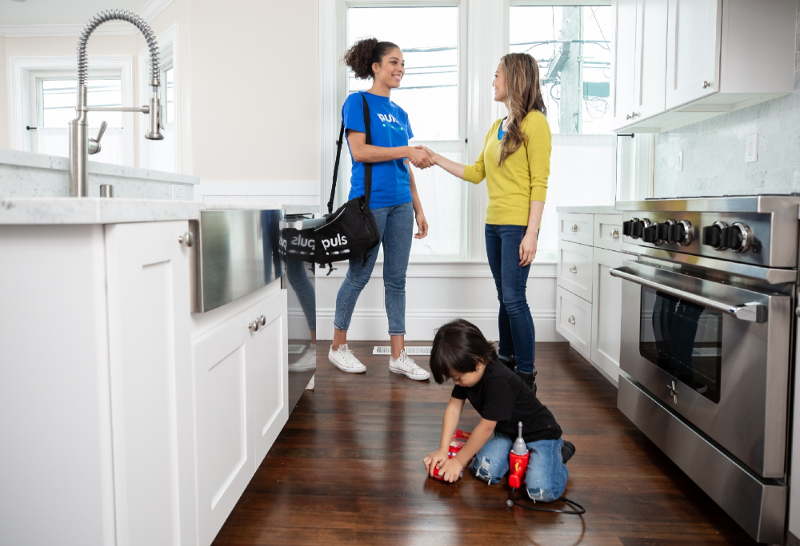 Before starting our research to find the best appliance repair companies, we were confident Puls would rank high. What we didn't expect is that some of our top-rated competitors would leave us feeling confused and frustrated, especially if we didn't know the specific issue at hand with our appliances.
Even if we were able to schedule an appointment through these competitors, we had no confidence that the technician they would send had the skills necessary to perform the work, how much the repair would cost, or what to do if we still had a problem after the technician left.
The Puls Difference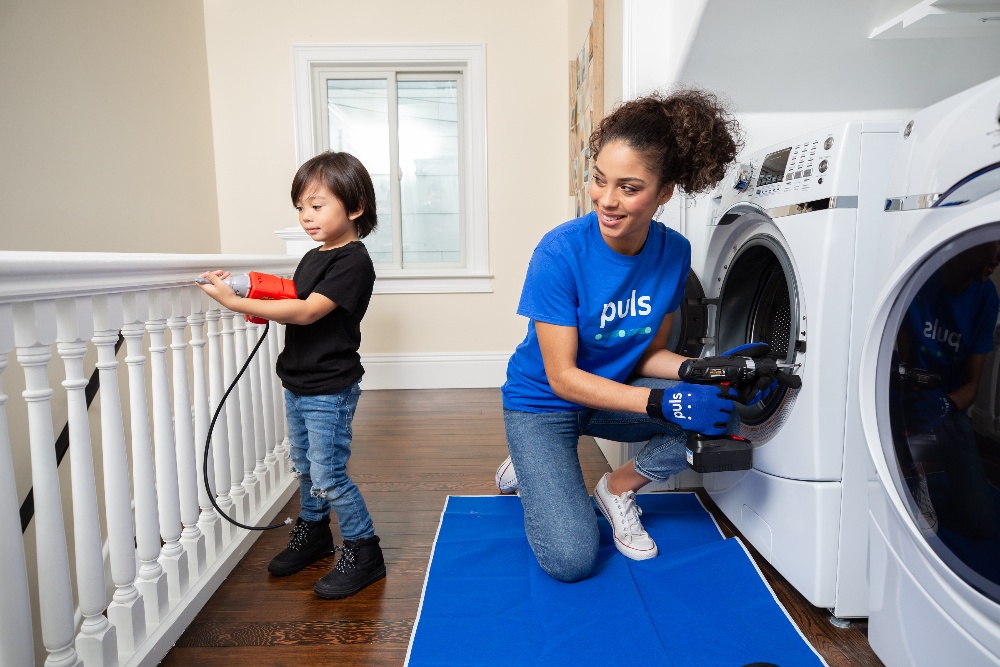 After weighing in on the competition, we can say with confidence that Puls is your best choice for appliance repair. Our vetted technicians have the skills and experience to repair your appliance right the first time, and can come to you at a time that suits your busy schedule to make things easy.
Book an appointment online in seconds to get started in the appliance repair process. All pricing is upfront and transparent, and there are no hidden fees—ever. A low $79 fee will bring a specialist to your door to troubleshoot your problem, often the same day, and if you carry out the repair with us, the fee is waived entirely.
We even provide a 90-day guarantee on all parts and labor so you're covered in case something else goes wrong. Subscribe today and receive 5% off your first service with us.
If you're curious about the best companies for specific types of appliance repair, we recommend reading the following blog posts: