We've all been in this situation - you casually open the fridge or turn on the dishwasher, only to find that it's not working or simply won't turn on. Yes, it's extremely unfortunate, but rather than panicking, it's best to focus your energy on how you can proceed and get your appliance up and running as quickly as possible.
The first thought that likely pops into your head when this situation arises is most likely "how much do appliance repairs cost?" After all, you don't have the budget to shell out big bucks on an appliance repair service, and if it's extremely expensive, you might need to consider buying a new one.
There are many factors that go into calculating appliance repair cost such as the type of appliance, the age, and the problem. As a general rule, you should plan for your appliance repair to cost somewhere between $50 and $500.
As you might imagine, repairing a refrigerator that isn't cooling will likely cost more to fix than a dishwasher with a leaky door seal. Still, when you're faced with a broken appliance, it makes sense to compare the cost of the repair vs. a replacement by getting quotes from a reputable appliance repair service.
How much does a repair cost per appliance?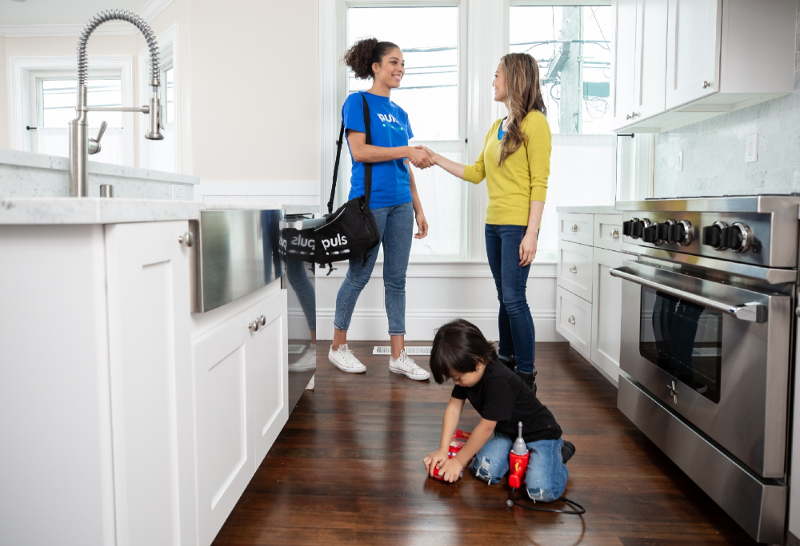 There's no easy answer to this question as appliance repairs costs can vary due to the type of appliance, how type of damage, and even where you live. We've identified average repair costs in the pie chart below as a guideline for budgeting.
| | |
| --- | --- |
| Appliance | Price Range |
| Dishwasher | $100-$300 |
| Cooktop | $190-$250 |
| Oven | $50-$320 |
| Washer | $100-$500 |
| Dryer | $100-$400 |
| Refrigerator | $200-$400 |
| Microwave | $50-$200 |
Cost to repair appliances by the hour
Keep in mind that many appliance repair companies will charge an hourly rate plus the cost of parts. You may pay $75 per hour for a technician to do the work, but you may also be subject to a service fee (that could vary by how fast you need the work done, hours outside of normal service times, nights, weekends or holidays.) Other companies may charge a flat rate of $135 but that could be the best option if you have a major repair.
Average Refrigerator/Freezer Repair Cost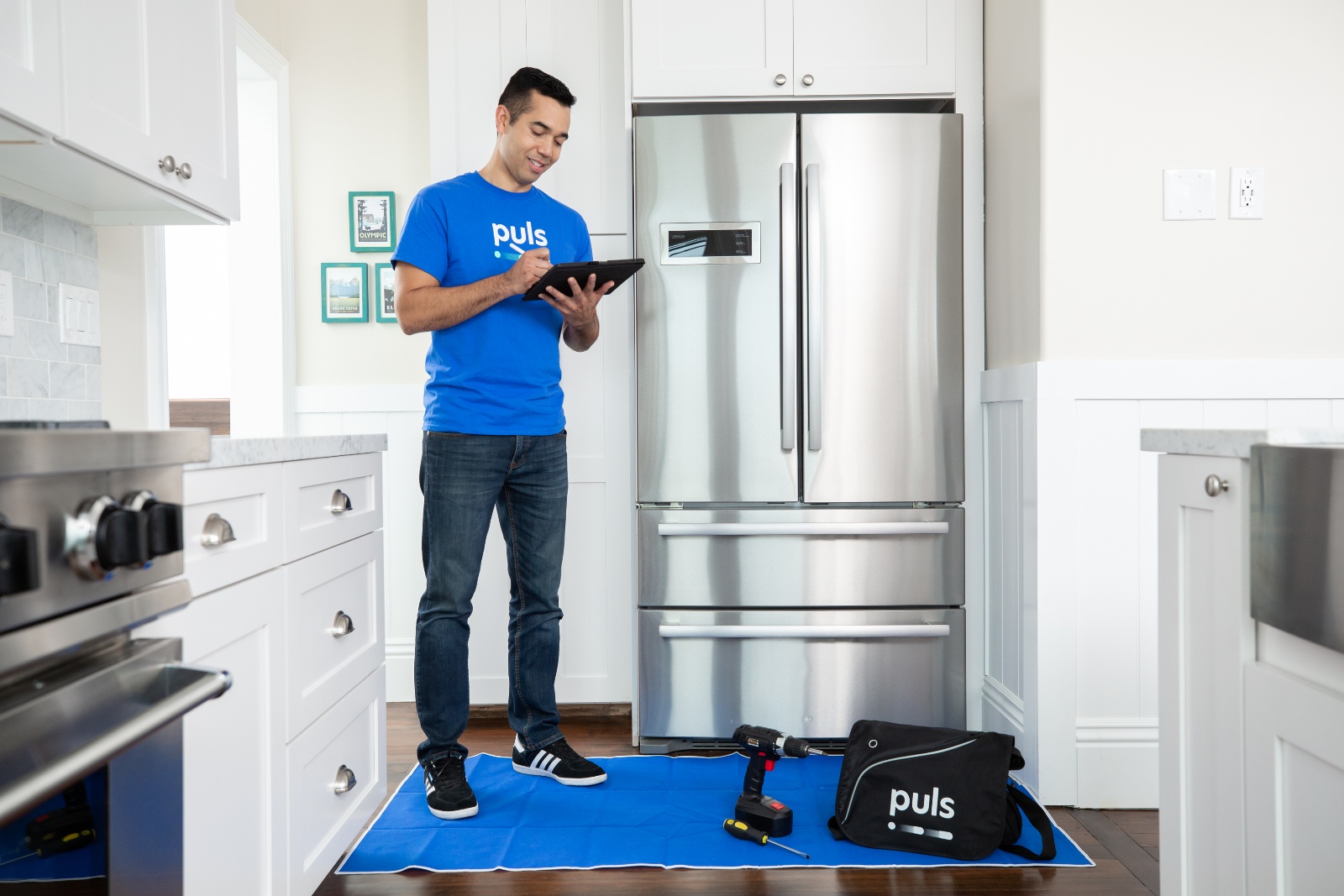 Of all the household appliances, refrigerator repair is a bit more on the pricey end. The average cost for a refrigerator repair usually ranges somewhere from $200 to $400, and will of course fluctuate with the brand of refrigerator, size of your fridge, and extent of the damage.
| | |
| --- | --- |
| Part That Might Need Repair | Estimated Cost for Repair |
| Refrigerant gas leak | $200 to $300 |
| Frozen motor | $100 to $440 |
| Ice maker repair | $60 to $200 |
| Malfunctioning thermostat | $100 to $440 |
Average Dishwasher Repair Cost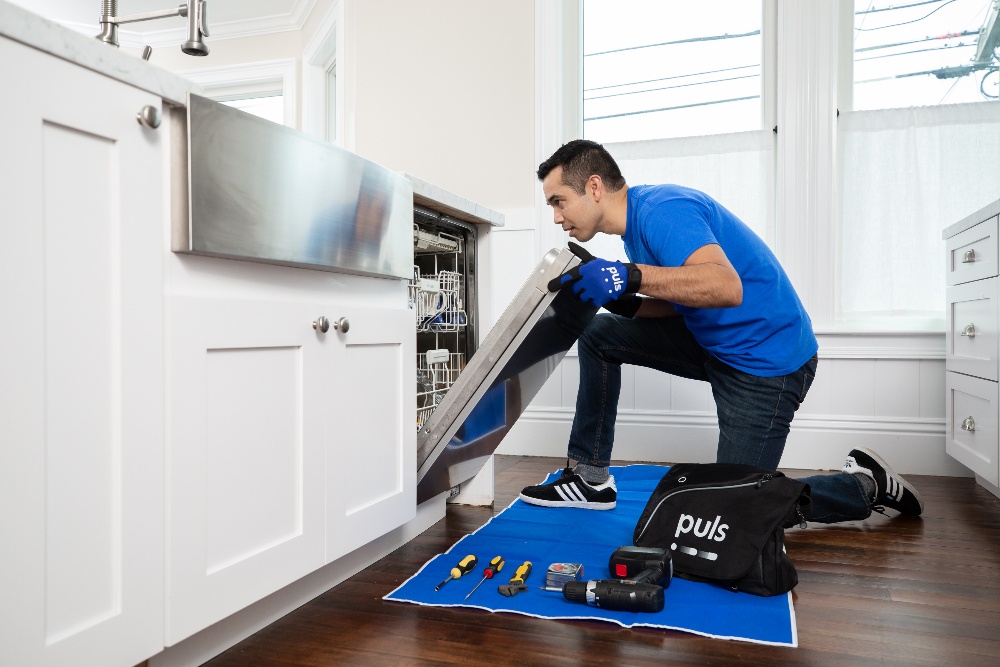 There's nothing more frustrating than a leaky dishwasher, or one that just won't turn on, no matter how many times you press the button. Dishwashers, fortunately, are much less costly to repair than a fridge or freezer, with the average cost to repair a dishwasher ranging from $100 to $300.
| | |
| --- | --- |
| Part That Might Need Repair | Estimated Cost for Repair |
| Pump Replacement | $150 to $300 |
| Replace Heating Element | $150 to $250 |
| Replace Sprayer Arm | $75 to $100 |
| Replace Rubber Gasket | $50 to $100 |
| Motor Replacement | $400 to $600 |
Average Washing Machine Repair Cost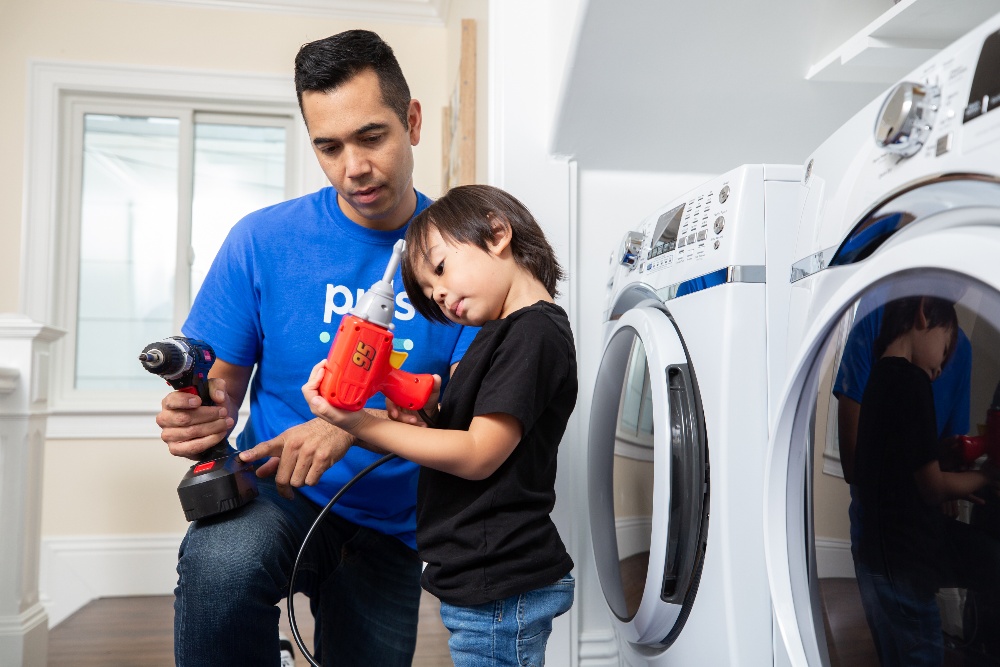 There are a number of things that can go wrong with your washing machine. The average price for a washing machine repair ranges from $100 to $500, which depends on the amount of time and labor required. Some of the most common issues include improper draining, belt issues, and leaking.
| | |
| --- | --- |
| Part That Might Need Repair | Estimated Cost for Repair |
| Replace drum bearings | $150 to $225 |
| Replace inlet valve | $95 to $190 |
| Replace belt | $120 to $175 |
| Replace lid switch | $85 to $160 |
| Replace pump | $300 to $500 |
Average Dryer Repair Cost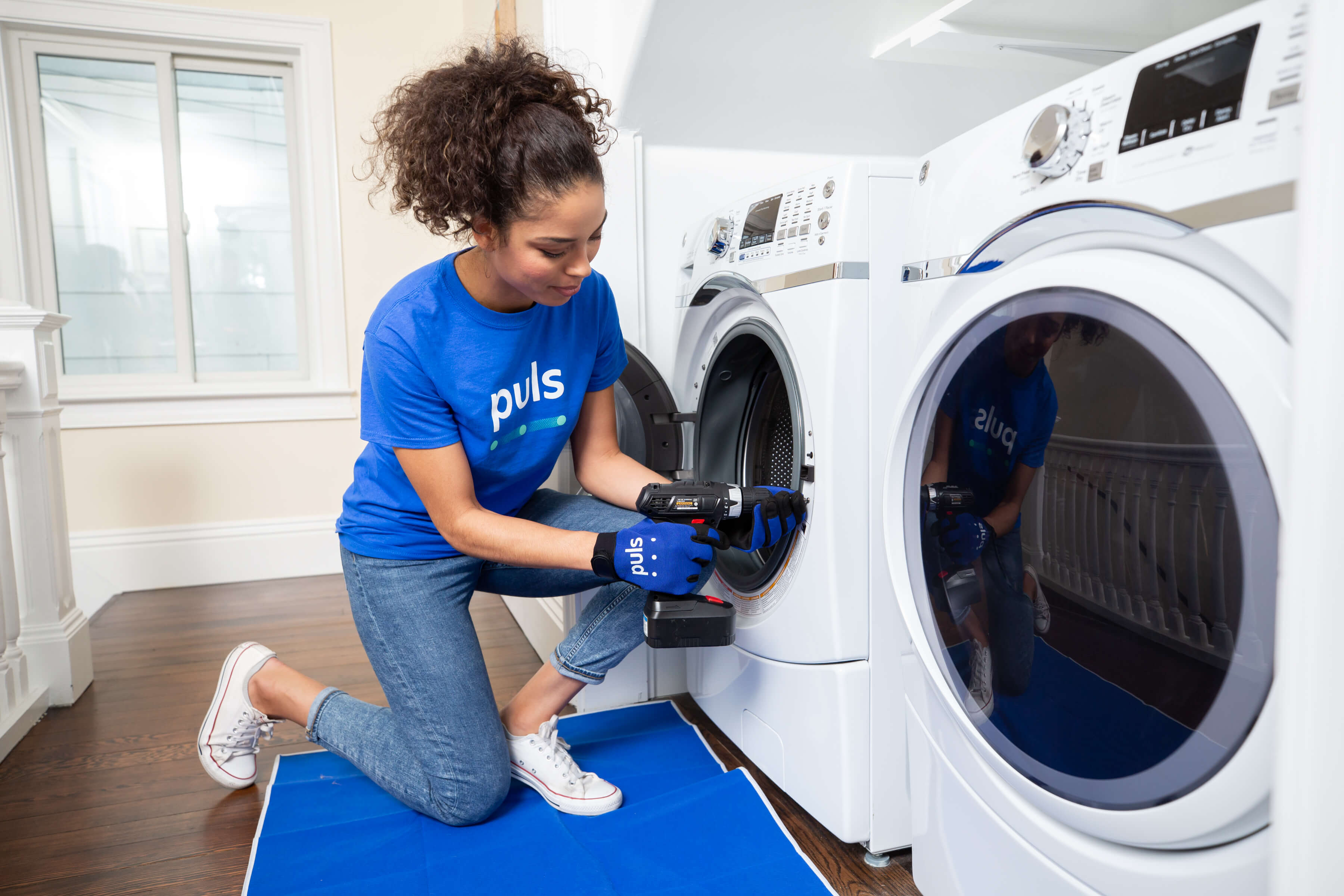 So, does a dryer repair cost more or less than a washing machine? On average, it's slightly less - the typical cost for dryer repair can vary significantly, ranging anywhere from $100 to $400.
This is because there are many potential things that can cause problems with your dryer's functionality, such as problems with the belt, coil, or drum, a dryer that's too hot, has a broken timer, and more.
| | |
| --- | --- |
| Part That Might Need Repair | Estimated Cost for Repair |
| Replace timer | $50 to $100 |
| Replace bearings | $75 to $150 |
| Replace belt | $100 to $200 |
| Replace heating element | $150 to $250 |
| Replace drum | $150 to $500 |
Average Oven/Range Repair Cost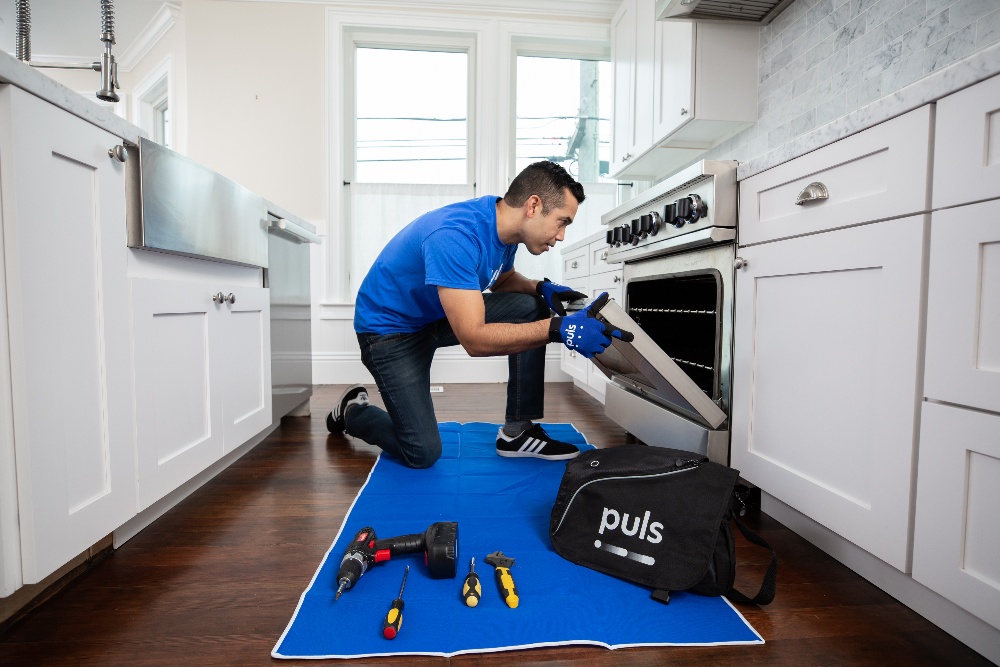 You'll be happy to know that the oven is one of the cheapest appliances to repair, as it typically doesn't take much more than an hour of labor to fix. The average price for an oven or range repair is $50 to $320, and this price depends, of course, on the extent of the damage.
| | |
| --- | --- |
| Part That Might Need Repair | Estimated Cost for Repair |
| Replace thermostat | $100 to $200 |
| Replace igniter | $150 to $250 |
| Replace control board | $150 to $300 |
| Replace heating element | $150 to $400 |
| Replace door gasket | $50 to $150 |
Average Cooktop Repair Cost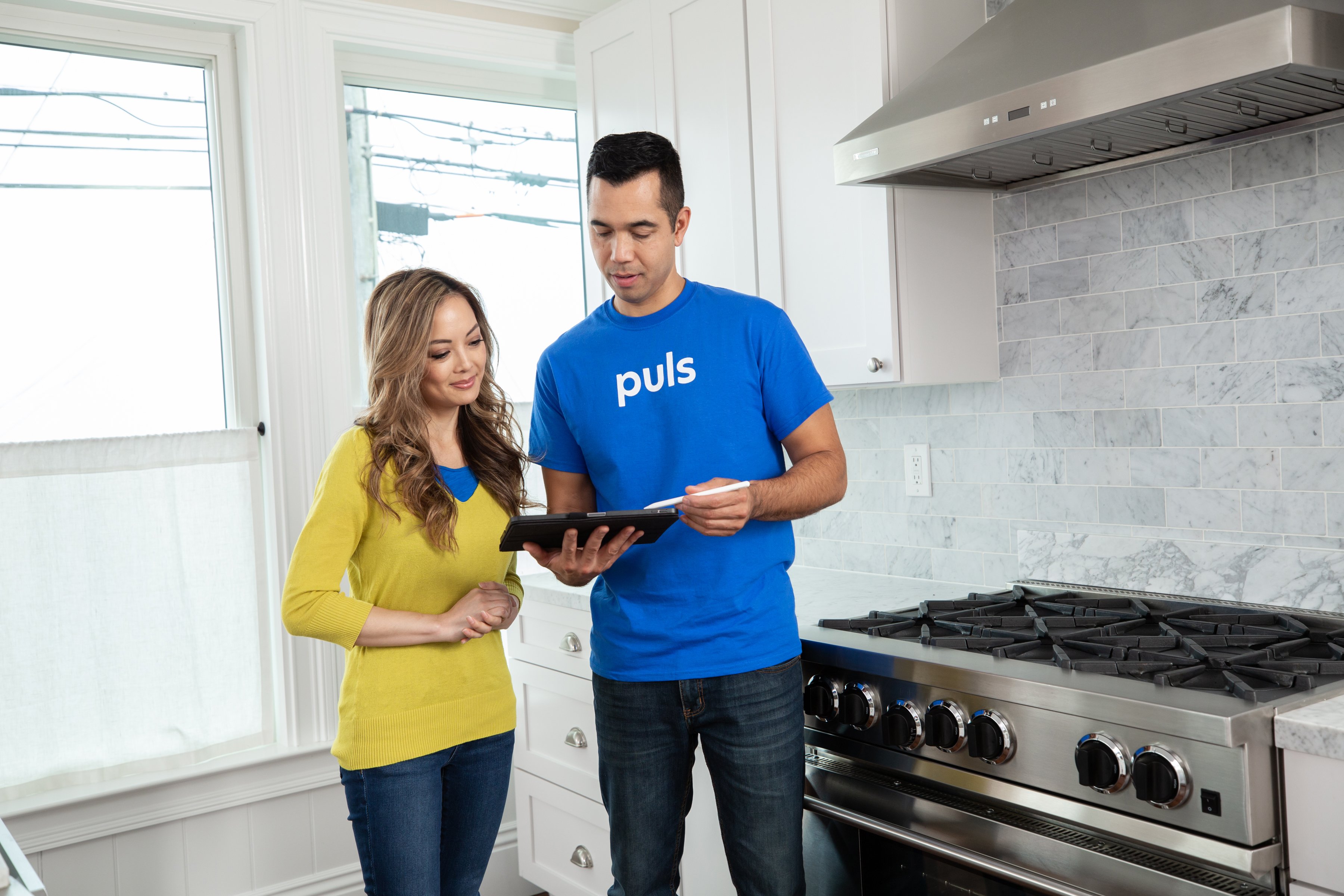 The cooktop is probably the most-used part of your oven so there could be some breakdowns due to overuse. Average repair costs for a gas/electric cooktop run from $190 to $250 but it will be well worth the expense to have every burner operating properly. Glass cooktops are very popular but can scratch and break which would require a full replacement with an average cost of $800 to $1,000. Induction cooktops can be even more expensive at $1,000 to $1,500.
| | |
| --- | --- |
| Part That Might Need Repair | Estimated Cost for Repair |
| Replace gas igniter | $150 to $300 |
| Replace electric coil burner | $10 to $30 each |
| Replace gas burner | $150 to $400 |
Average Microwave Repair Cost
We all know how convenient it is to use a microwave for quickly cooking dinner, side dishes, and snacks. When this labor-saving appliance breaks down, you may want to think about whether or not it is worth repairing. The average cost to repair a microwave is $50 to $200. New models range anywhere from $50 for a small unit to $1,000 for a built-in unit.
| | |
| --- | --- |
| Part That Might Need Repair | Estimated Cost for Repair |
| Replace magnetron | $100 to $300 |
| Replace turntable motor | $65 to $150 |
| Replace power cord | $60 to $140 |
5 Questions to Ask Before Repairing or Replacing an Appliance
Question 1—How old is the appliance? How old is too old?
While many appliances can last long past the expected lifespan with proper maintenance and care, the reality is, when your old appliance breaks down, you should think about how old your machine is and how best to spend your money. The normal life expectancy for these major appliances is:
Refrigerator—13 years
Dryer—13 years
Freezer—11 years
Washing Machine—10 years
Oven—10 years
Dishwasher—10 years
Microwave—9 years
Question 2—What is the cap on your budget?
Unfortunately, home systems and appliances don't last forever and you'll eventually experience a breakdown. Setting up an emergency fund to cover unexpected repairs is one way to help safeguard your budget. Some financial experts recommend keeping one to two percent of your home's purchase price to cover household maintenance and appliance expenses. If this is not possible, you may want to consider purchasing a home warranty plan to cover these expenses. For less complicated repairs, you can also save on repairs by doing the work yourself. Being prepared will help you make better decisions when you're faced with big and small appliance repair costs.
Question 3—Do you need a more energy-efficient appliance?
If your appliances are nearing the end of their lifecycle, you may want to seriously consider investing in more energy-efficient models. EnergyStar® compliant styles mean they are manufactured with advanced technologies and can use from 10- to 50-percent less energy than comparable appliances. Not only can you save money on energy costs, your energy-efficient appliances will last longer and have fewer repairs too.
Question 4—Could you extend the life of your appliance with better maintenance?
Today's appliances seem to do everything without you lifting a finger, so it's understandable that you might overlook some basic maintenance tasks that could extend the life. By setting aside just a few minutes every few months, you'll have fewer breakdowns and keep your appliances running smoothly longer. Put together a checklist for each machine:
Oven—wipe up spills regularly, deep clean the oven with oven-safe cleaners and scrubbers (don't use the self-clean feature because the excessive heat can damage your oven), and check the door seal.
Refrigerator—vacuum condenser coils, clean door gaskets, and wipe up spills quickly.
Dishwasher—clean the door gasket and check for cracks, remove food residue from the drain, inspect spinning arms and clean debris from the spray arms, and run dishwasher cleaner every three months.
Washer and Dryer—clean out lint trap on the dryer before and after each use. Remove wet clothes from the washer once the cycle is finished and leave the door open slightly when not in use. This will help dry out the machine and prevent mold and mildew. Use the proper amount of detergent and don't overfill your washer. Clean out the dryer exhaust tube monthly to prevent fire.
Question 5—Do you need everything to match?
When faced with the decision about repairing or replacing your appliance, sometimes logic goes out the window. If you're concerned about keeping a uniform look throughout your kitchen, you may need to replace more than one appliance. New, trendy colors or finishes come and go every few years, so you may want to think about buying a matched set now before it's been discontinued. Some appliance stores will offer discounts for purchasing sets also.
Factors That Influence the Cost to Repair Appliances
Like everything, there are a number of factors that go into determining total appliance repair costs:
Service or consultation fees—the cost companies charge to send a technician to your home. Some companies are adding a fuel surcharge due to the high cost of gas.
Hourly repair charge—based on the amount of time needed to diagnose the problem, acquire the part, and perform the needed repair.
Parts cost—this will vary based on the brand of appliance (common brands will be more affordable,) type of appliance, and part needed.
Warranty—if your appliance is still covered by a manufacturer's warranty, the repair may be completely free or only require a small deductible. Be sure to check your plan for restrictions on authorized service representatives.
Can You Repair an Appliance Yourself?
The simple answer is "maybe." You may be able to save some money by doing your own repairs if you have a little technical knowledge, a variety of tools, and the time. However, there are a few factors that may add a level of danger if you don't know what you're doing:
Is the appliance gas or electric? Replacing filters or gaskets can easily be done without professional assistance, but working with electrical wiring can be dangerous and bad repairs can cause more problems in the future. Gas repairs can also cause leaks and start a fire. Always use caution and understand your own limitations.
Is your appliance accessible? Built-in appliances or difficult-to-reach locations can cause damage to surrounding cabinets or you may not be able to effectively reach the components you need to repair or replace.
How difficult is it to find replacement parts? With recent difficulties in obtaining many materials through supply chain delays, you may not be able to easily order and receive the necessary parts in a timely manner. Often authorized repair companies have an inventory of parts needed and can quickly fix your machine.
What projects should I combine?
Regular cleaning of all your appliances is a good idea to keep your equipment running efficiently. Take the time to clean before, during or after your repair, then clean out your refrigerator, change your dishwasher filter, remove and clean your dryer exhaust pipe. This opportunity will help your machines run better, longer, and reduce repairs in the future.
Is Appliance Repair Costly?
Today's appliances are pretty reliable. With proper maintenance, you should have many years of trouble-free use. Of course, normal wear and tear takes a toll on your machines and eventually they'll break down. Luckily, only one appliance at a time will usually break down which will be more manageable than multiple machines malfunctioning at once. Keep an emergency fund of at least $500 available to cover most fixes.
Things to Keep in Mind with Appliance Repairs
There are a few steps you can take to reduce your overall repair costs:
Planning ahead with a

home warranty program

can help ease the burden on your budget for those unexpected expenses.
Purchase energy-efficient appliances that will save on utility costs and cost of repair in the future.
Compare repair shop prices to make sure you're getting accurate quotes without hidden fees.
Do some work yourself by using YouTube videos or enlist a knowledgeable friend to help.
Keep an emergency fund to cover any unexpected expenses.
Puls Simplifies the Appliance Repair Process for You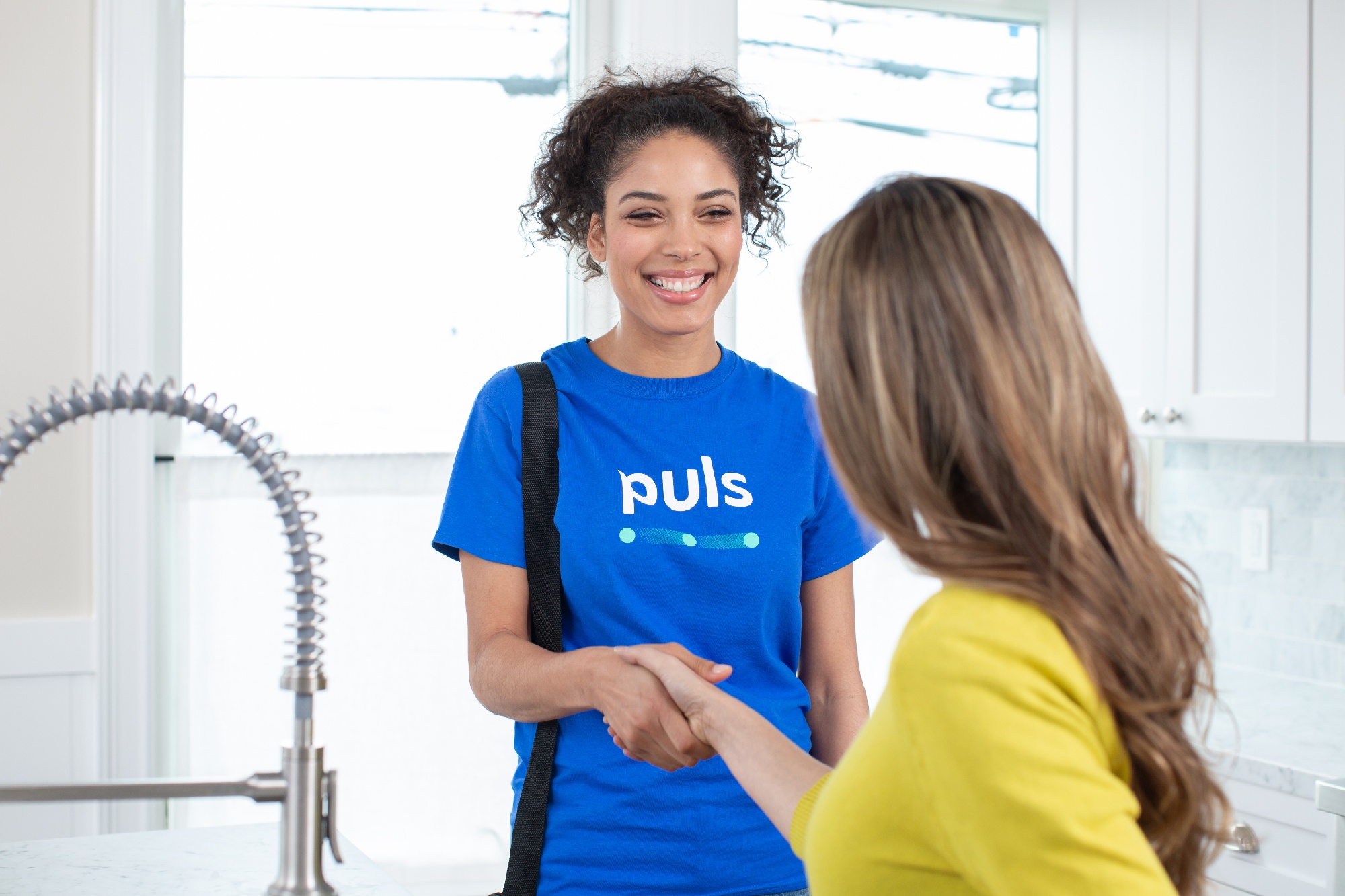 For seamless appliance repairs that work around your busy schedule, there's no easier option than Puls appliance repair. Our skilled repair technicians are hand selected, and have years of experience and expertise under their belts to fix your appliance as quickly and conveniently as possible.
So, what does an appliance repair cost with Puls? While the exact price you'll pay for an appliance repair with us depends on our in-home inspection to examine and address the precise issue at hand, we think you'll be very pleasantly surprised with our prices. They're upfront, transparent, and at or below the national average.
While some repair companies charge a hefty service fee of $200 or more for just showing up, we'll perform a thorough in-home inspection and estimate for only $89, which is $0 (free!) when you carry out the repair with us. Furthermore, we're so confident in the quality of our work that we even provide a 90-day guarantee, giving you peace of mind, long after your repair is complete. Save on all home services, including appliance repair costs, with a Puls+ membership. Choose from three different plans to fit your needs and budget and never deal with unexpected repair expenses again.
Considering that all of our appliance repairs come with a free inspection, skilled technicians that are flexible to your schedule, plus our 90-day guarantee on parts and labor, our appliance repair prices are highly competitive. At the end of the day, you need your appliance repaired, and you need it now. So, what are you waiting for?
We're here to make it easy for you. Book an inspection appointment online in seconds, and we can come to you at a time that suits your schedule, as soon as the same day, to find out exactly what's wrong with your appliance, and get it up and running like new, right away.