Your iPhone 6 is a sturdy, beloved, tried and true device. While it is one of the older iPhone models, it's trusted by many - and it lasts a long time. Many iPhone 6 users opt to stick with their device for several years, rather than upgrading after the standard 2 years alone.
The decision to maintain your iPhone 6 device for several years, rather than upgrading to a new one right away is not only more cost-effective - it's much more eco-friendly. Unfortunately, purchasing a new iPhone is incredibly harmful for our planet.
To be exact, some research even says that buying a new smartphone can be as toxic as using your existing phone for an entire decade. Between the toxic metals, CO2 emissions, factory pollution and more, buying a new phone can have detrimental environmental effects that we often don't think about.

The easiest way to combat this? Stay with your existing phone for as long as possible - multiple years if you can! When a feature on your phone starts to break down, simply fix it, rather than opting to buy a new phone altogether. While it can be tempting to upgrade to the latest device, sticking it out with your current phone for three years (instead of the standard two) can make a big difference.
That's why keeping your iPhone 6 up and running long-term is so vital. Yet with any older phone, you're bound to encounter certain problems over time. Whether it's an iPhone that won't turn on, won't hold a charge, or some other sort of software issue, there are many common iPhone 6 issues that aren't so complicated, if you just know the right approaches to take.
To learn more about various troubleshooting tactics you can try out on your own to get your device running at its best, look no further than this article. If the problem you're facing is more complex or something physical, such as a shattered screen, you can always book a phone repair service with Puls technicians.


iPhone 6 troubleshooting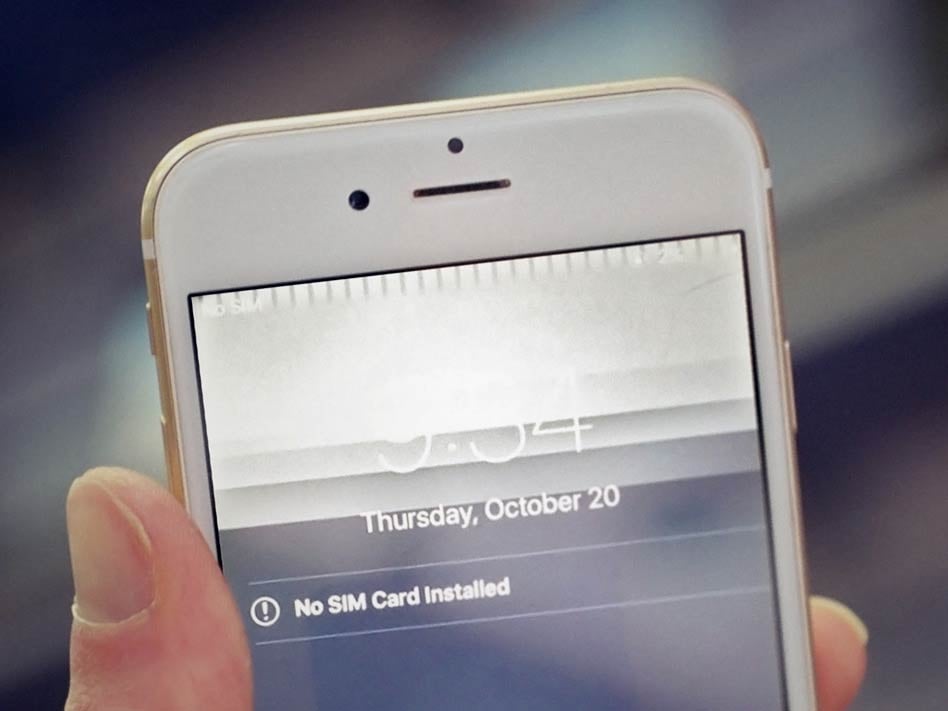 iPhone 6 touch disease. (Photo Credit: Mac Repair Dundee & St. Andrews)
Yes, we all still love our iPhone 6 devices, but unfortunately, due to their age and several other factors, they can still be subject to various problems. Whether it's a software issue, a bug, or an aging battery, there are plenty of factors that can cause our iPhone 6 to act up.
Fortunately, many of these issues can be solved by simply knowing what to do. No matter how tech-savvy you may be (or may not be!), it's important to learn what steps you can take on your own the next time your phone malfunctions. The majority of the time, you'll be able to easily fix the problem at hand with a reboot or some simple adjustments to your iPhone's settings.
At Puls, we've got your back. We know how vital your phone is to you - therefore, we've compiled a go-to checklist of tactics to try for when your iPhone 6 just won't seem to work. Learn all about iPhone 6 troubleshooting via our troubleshooting guide.
We explain everything you need to know in a step-by-step process. We cover all the most common iPhone 6 issues, including what to do with an unresponsive iPhone 6, what to do when your iPhone 6 won't charge, when your iPhone 6 won't turn on, how to get your iPhone's WiFi working properly, poor iPhone 6 reception and more.
If these won't seem to do the trick, you may need the help of a trained professional. For this, you can always book a phone repair appointment with our Puls technicians - we'll meet you anytime and anywhere that you please.
iPhone 6 problems and solutions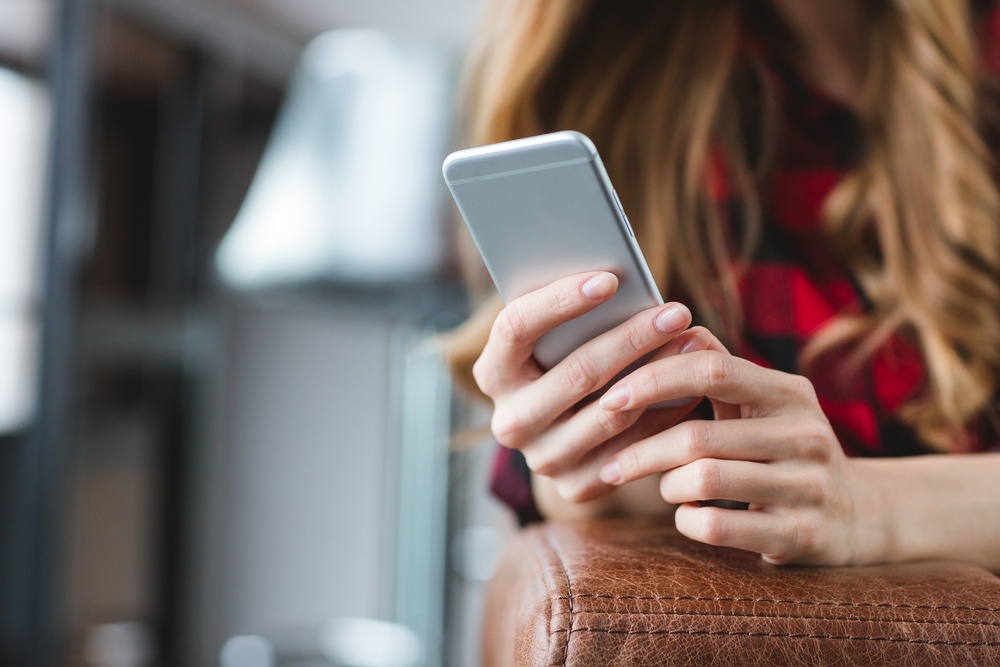 Similarly to iPhone 6 troubleshooting, it's important to be aware of the most common iPhone 6 problems - and how to combat them. After all, there are many iPhone 6 issues you may encounter that have a simple solution that you can carry out yourself.
Before you panic, try to test out various options in your settings, to see if you can resolve the issue at hand on your own. For a full list of iPhone 6 problems and solutions, look no further than our in-depth guide. We cover all manner of problems, including issues connecting to GPS, a battery that won't charge and more.
If your problem is more complicated and you need professional assistance, we've got your back. You can book an iPhone 6 repair with Puls online anytime - we'll come to you wherever and whenever suits you best.
How to reboot iPhone 6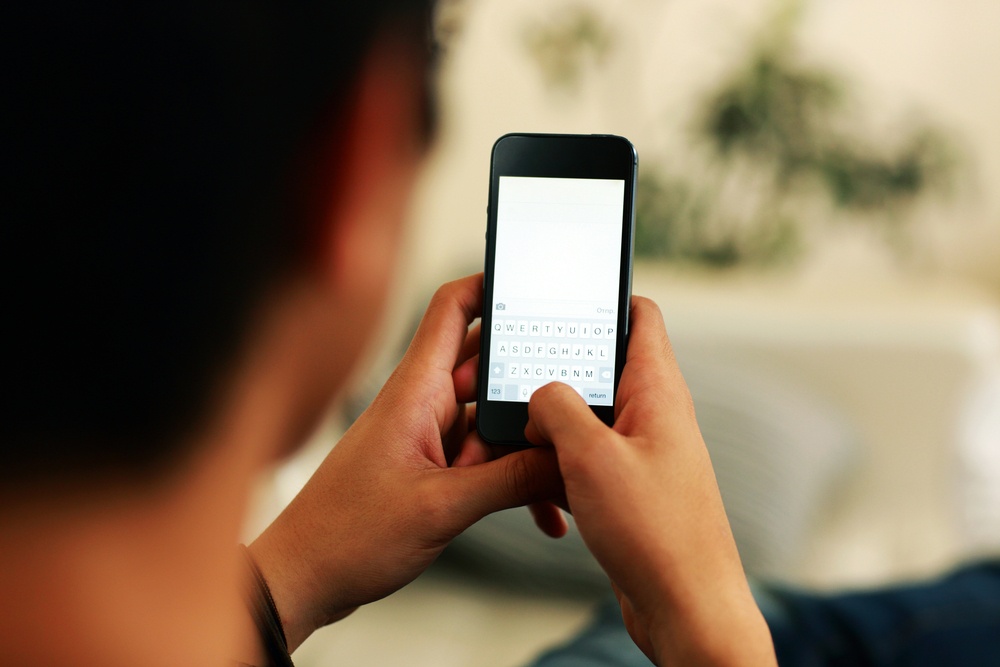 A common question on many iPhone 6 users' minds: how can I reboot my iPhone 6? Rebooting the device is typically the first step most iPhone users turn to when faced with any sort of issue on their phones. Yet many people are unsure of when exactly this is appropriate, as well as the difference between the different kinds of rebooting processes.
For a full, in-depth guide on how to reboot iPhone 6, as well as how to put your iPhone 6 into DFU mode (and what this means), read more from The Beat. We explain the many elements pertaining to this subject, including how to perform a simple reboot, how to force reboot iPhone 6, and when you should force reboot your device.
We also talk about the difference between an iPhone 6 reboot, reset and DFU mode, how to do an iPhone reboot loop fix, and how to enter DFU mode. So, how do you enter DFU mode?
iPhone 6 DFU mode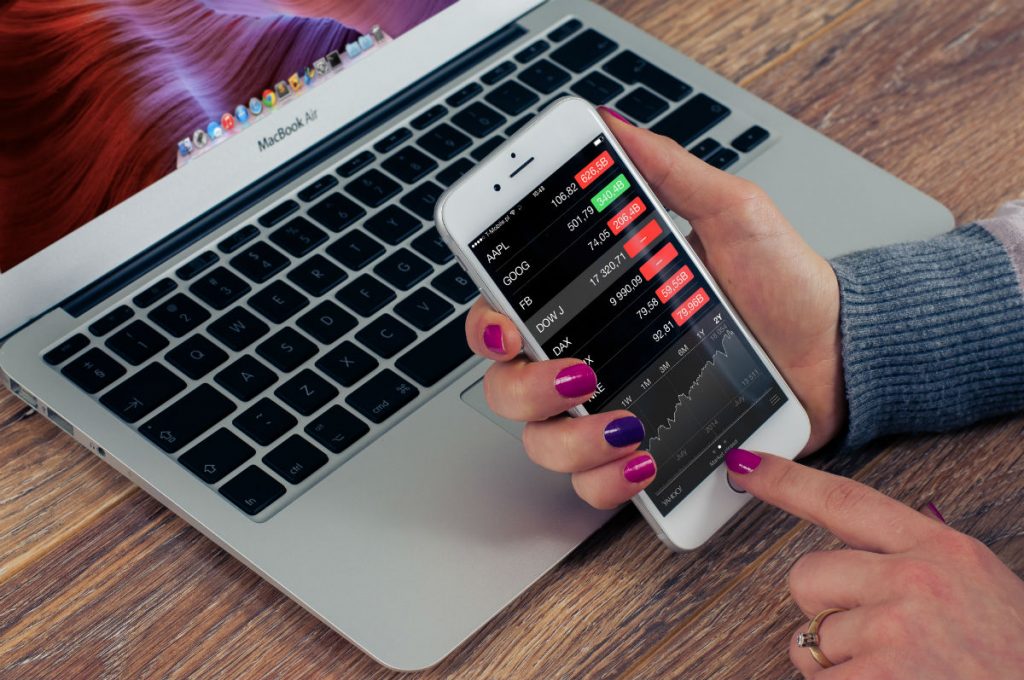 To enter DFU mode, you'll need your computer at hand. The DFU process happens on iTunes, so you'll need a functional computer with iTunes at the ready - this can be either a Mac or a PC, whichever you have. Entering DFU mode for iPhone 6 is very similar to entering DFU mode with an iPhone 7, but there are some slight differences.
How to enter DFU mode iPhone 6:
- Plug your iPhone 6 into the computer (it doesn't matter if the phone is on or off).
- Proceed as if you're performing a forced iPhone 6 reboot (hold down the power button and home button simultaneously until the screen turns black). This may take 10 seconds or more.
- Once the iPhone 6 screen has turned black, release the power button but keep holding down the home button.
- You'll see an iTunes popup informing you that your iPhone 6 was recognized.
- If you see the Apple logo - you did something wrong. Start over. If your screen is black - congratulations! You are officially in iPhone 6 DFU mode.
iPhone 6 won't turn on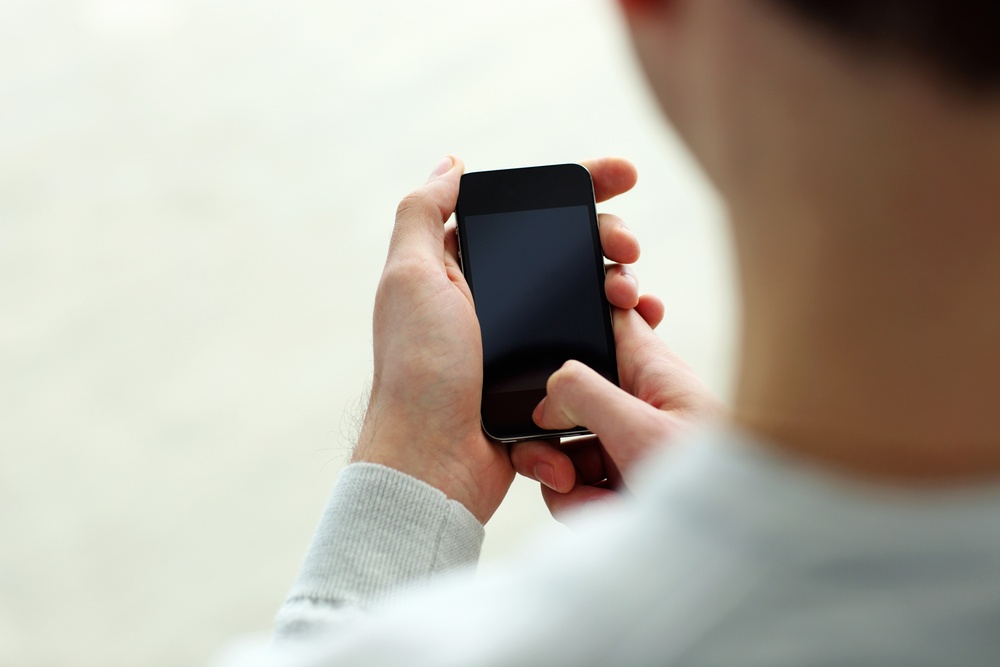 Another common problem many iPhone 6 users face? When their phone won't turn on! As great of a device as your iPhone 6 might be, there's nothing more frustrating than an iPhone that just won't turn on - you obviously need your phone to turn on in order to use it.
While many people turn to a reboot or long charging session to get their device up and running, this doesn't always do the trick. There are, fortunately, many simple, often overlooked techniques you can try out when you're faced with this frustration. To learn more about what you can do when your iPhone 6 won't turn on, you can read our in-depth troubleshooting guide on the various ways to restart your device!
For help from a professional regarding this matter, you can always book an iPhone 6 phone repair service with Puls. Our skilled technicians will come to you wherever you please, to pinpoint what's the issue at hand - and fix it on the spot.
iPhone 6 battery replacement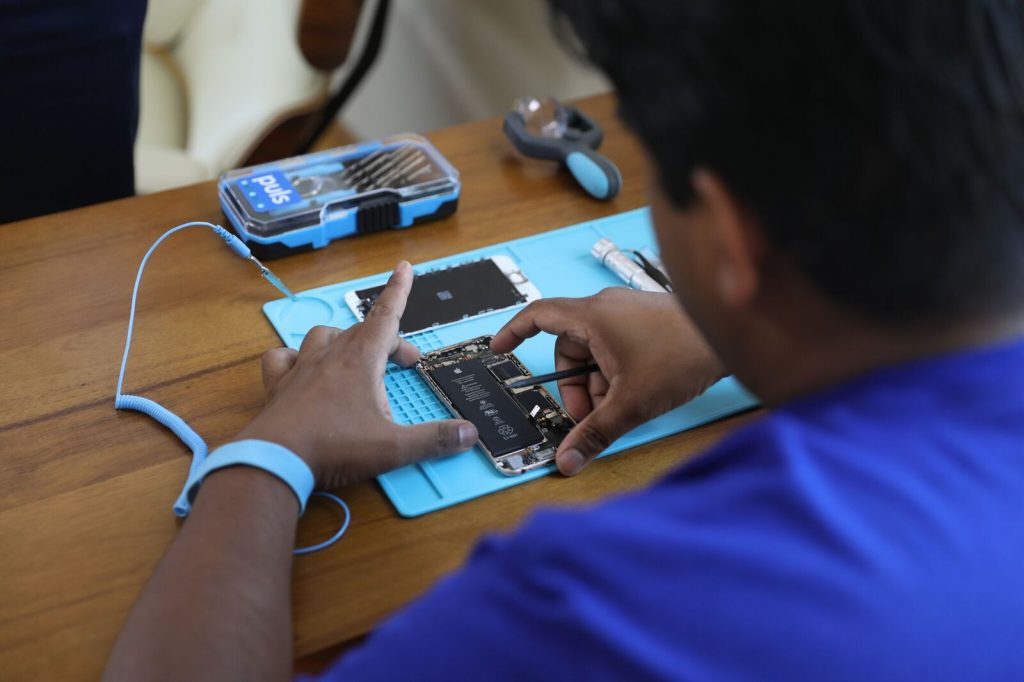 Earlier this year, a big topic we all surely saw trending in the media was about iPhone 6 battery replacement. Apple announced in late 2017 that they were slowing down performance on older iPhone models, such as the iPhone 6, iPhone 7 and iPhone SE.
The go-to fix for this is typically to replace your iPhone's battery, which is logistically pretty simple. To combat outraged iPhone users following the news regarding slowing phones, Apple announced that they'll now be replacing your older iPhone's battery as just $29, which might sound too good to be true.
So, what's the catch? For many iPhone users, it's the time you'll end up waiting. Read this testimonial on what getting your iPhone's battery replaced truly entails. The subject was told that they would have to wait up to two weeks at the time, due to the high demand. Not to mention, the long wait times in the store, the crowds, parking chaos and more that can lead to a stressful, immensely time-consuming overall experience.
Learn more about iPhone 6 battery replacement via The Beat. We explain iOS's latest feature, which can tell you whether or not your iPhone 6's battery is being throttled, and what you can do about it. Furthermore, with Puls, you can get your iPhone 6's battery replaced quickly and easily, without having to deal with hectic crowds and long wait times.

iPhone 6 storage full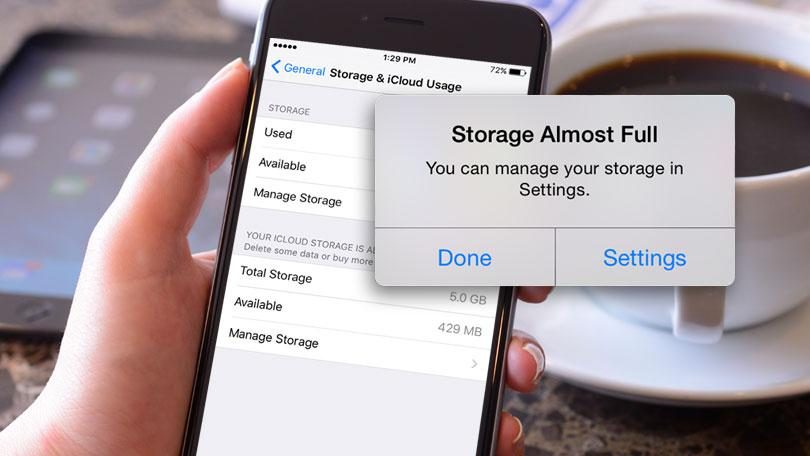 Typically most iPhone 6 models are equipped with one of 3 varieties of storage: 16GB, 64GB or 128GB. Depending on the amount of storage your phone has, your need to clear out your phone's storage will of course vary quite a bit.
For those with an iPhone 6 device with only 16GB of storage, things can be a bit tricker. If you take a lot of photos or have your full music library on your phone, you may find yourself running out of storage very quickly.
If this is the case for you, there's no need to fret! We turned to Reddit to discover the ins and outs of clearing out your phone's data, to explain in great detail just what to do when your iPhone 6 storage is full. As it turns out, there are many simple solutions that you can implement in order to clear out your phone.
Some ideas you can try out first hand to get you started with clearing your iPhone 6's data are: clearing cookies and your cache, clearing out your iTunes cache, managing your storage settings, or clearing out your "recently deleted" photos. Read our detailed blog post the next time you find yourself with that pesky "iPhone 6 storage full" message on your phone.
iPhone 6 repair near me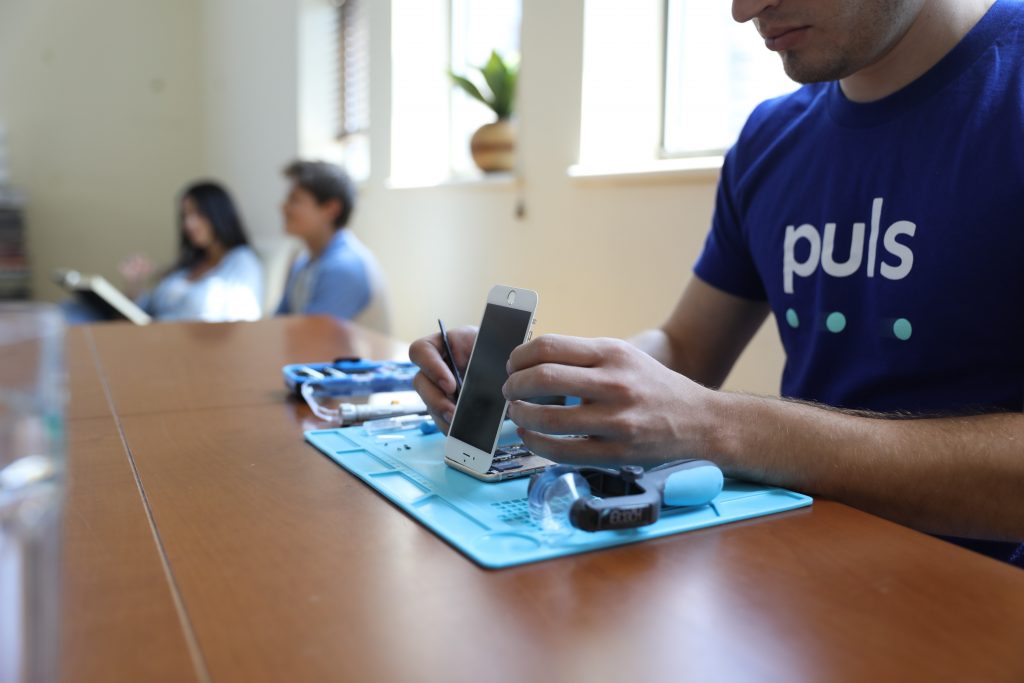 Finally, no matter the issue you might be faced with, the question on many people's minds right now is most likely: where can I find iPhone 6 repair near me? If you've tried out all of these DIY troubleshooting options and you're still having problems, it's time to turn to the professionals.
Sure, there's always the seemingly easy Apple Store, but it turns out, it can be more of a headache than you might have thought. As mentioned above, the Apple Store can require very long wait times - between the traffic or commuting to and from the store, parking, long lines, crowds and more, a repair could end up taking up a big chunk of your day.
For an easier, more convenient iPhone 6 repair option that comes to you wherever you like, look to Puls! Or skilled, professional technicians will come to you virtually anywhere - whether it's to meet you at your house, the office, the gym, or a restaurant, we'll be there in a heartbeat, within the same day.
Additionally, all Puls repair services are backed by our lifetime guarantee - so if you're dissatisfied in any way with your repair, we'll come back and replace it for you, free of charge. Book an iPhone 6 phone repair service online anytime for fast, professional iPhone repair when you need it most.