For many iPhone aficionados, number six is the charm. First introduced back in late 2014, the iPhone 6 is a strong machine that's built to last. As we approach 2018, the iPhone 6 is still very relevant, extremely popular and widely used.
However, as phones get older, problems surface more frequently. If it's acting up, a simple reboot can sometimes do wonders for your phone. Stay tuned for a detailed explanation on how to reboot iPhone 6. Other times you will need to enter iPhone 6 DFU mode. This will also be explained below.
Use coupon code "TAKE10" to get 10% OFF!
Made in 2014: Why is the iPhone 6 Still So Popular?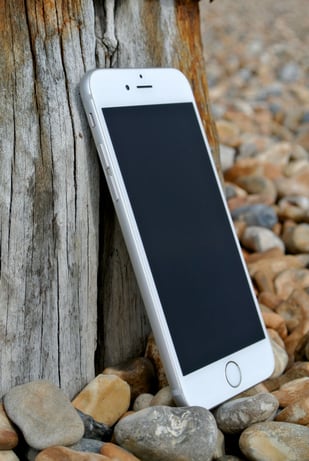 The iPhone 6 and 6 Plus marked a shift in Apple's perception of the modern handset. Back in 2014, other mobile phone makers were already successfully marketing larger devices with bigger screens. After leading the smartphone revolution, Apple found itself lagging behind for the first time.
Apple finally gave in to the market forces with the iPhone 6 and iPhone 6 Plus, featuring 4.7 and 5.5-inch displays. We, the consumers, were blessed with a great phone that is the foundation of all newer iPhone generations until this day. The large build is one of the reasons why the iPhone 6 is still a very popular phone. Our guess is that the iPhone 6 will keep getting iOS updates well into 2019, though there's no guarantee.
How to Reboot iPhone 6
Rebooting a machine actually means powering it off and then on again. With no disrespect to your iPhone 6 (or the 6S for that matter), it has been around for awhile. As a result, your iPhone 6 is running applications that were designed to perform better on newer, faster machines. This is the main reason why older phones tend to freeze up, slow down, heat up or do something unpredictable every now and again.
The best way for you to help is to perform an iPhone 6 reboot. If that doesn't help, you may need to enter DFU mode. iPhone 6 is a great machine, but we all need a little help as we get older. The iPhone 6 and 6 Plus features a power button on the top right-hand side of the device. The Power button was moved down from its previous spot which was on the top.
Use coupon code "TAKE10" to get 10% OFF!
How to Perform a Simple iPhone 6 Reboot
Power off: Press and hold the power button for a few seconds. A slider will pop up with the message: "slide to power off." Go ahead, you can do it - slide the slider to power off.
Power on: Press and hold the power button once again. The Apple logo will appear after a few seconds.
How to Force Reboot iPhone 6
The iPhone 6 and 6S are the last generation to feature a physical home button. To force reboot your iPhone 6, press and hold both the power button and the home button for a few seconds, until your screen goes black. Keep holding until your screen comes back on again. Once the Apple logo appears you can let go of the buttons and your phone will restart.
How to rReboot iPhone 6: When Should You Force It?
Both the simple iPhone 6 reboot (i.e. turning your phone off and on again) and the forced iPhone 6 reboot are ideal for situations when your phone is acting up. The forced iPhone 6 reboot is used when your phone doesn't allow you to perform a simple reboot.
If you can't turn it off using the power button, you must force reboot your iPhone. This happens when the power button itself is unresponsive, when the screen is unresponsive (so you can't slide to power off) or when your iPhone 6 is frozen.
What is The Difference Between an iPhone 6 Reboot, Reset and DFU Mode?
A forced reboot is also known as a soft reset, as it does not delete any information off your phone, it simply restarts it. Once your phone turns back on, if it still displays the same problems, or if the phone is unresponsive to the point where you can't perform a forced reboot to begin with, a hard reset is called for.
A hard reset, also known as a factory reset, erases all the information from your phone. It's much more dramatic than a simple iPhone 6 reboot and should be used wisely. If resetting to factory settings doesn't help either, you're heading into DFU mode iPhone 6 territory, which is explained below.
Out of the Loop: iPhone 6 Reboot Loop Fix
What can you do if your iPhone 6 goes into a reboot loop? It's not very common but has been reported by some iPhone 6/6 Plus users, usually after a screen replacement or other DIY repair attempts. We can't stress this enough - the best iPhone 6 reboot loop fix is to avoid the problem altogether by never attempting to take it apart yourself. If our iPhone suffers a traumatic fall, get a certified Puls technician to do the heavy lifting for you.
Another reason for getting stuck in the iPhone 6 reboot loop is turning your iPhone off during a hard (factory) reset or when in DFU mode. Regardless of how you got to this point, let's try to help you get out of the loop.
If your iPhone 6 keeps restarting itself over and over again, try to force reboot your iPhone 6. If it still can't get past the Apple logo and starts rebooting again, we recommend going into iPhone 6 DFU mode.
DFU Mode iPhone 6 Explained
DFU stands for Device Firmware Update, but that name is a bit tricky. Yes, DFU can update your firmware to the latest version or even downgrade to an earlier version, but it will also completely clear your phone from all personal data, including current settings, contacts, photos, music - everything will be erased.
If you simply want to update to the latest iOS version while keeping all your personal data, what you want to use is iPhone 6 recovery mode. It updates the firmware and then recovers all your files and settings, hence the name "recovery."
Don't Take It Personally: When to Use DFU Mode iPhone 6
The problem with your personal data is that it may be the reason your phone is acting up. That's why DFU mode is sometimes the best way to cure your iPhone 6. If recovery mode has failed you, DFU may be the answer. Nothing is preventing you from entering DFU mode and then restoring your iPhone 6 personal data yourself, assuming your data is backed up.
With the iPhone 6, DFU mode is a very powerful tool, since in some cases your personal files and apps may be too advanced for your phone to handle. These personal files may be the reason your phone is stuck in the first place.
How to Enter DFU Mode iPhone 6
First, you'll need a computer. The entire DFU process happens on iTunes, so you need a working computer with iTunes installed on it. It can be a PC or a Mac. The process of entering DFU mode for iPhone 6 is similar to entering DFU mode with an iPhone 7. There are, however, slight differences, so read on to get it right.
Here's how to enter DFU mode iPhone 6:
Plug your iPhone 6 into the computer (it doesn't matter if the phone is on or off).
Proceed as if you're performing a forced iPhone 6 reboot (hold down the power button and home button simultaneously until the screen turns black). This may take 10 seconds or more.
Once the iPhone 6 screen has turned black, release the power button but keep holding down the home button.
You'll see an iTunes popup informing you that your iPhone 6 was recognized.
If you see the Apple logo - you did something wrong. Start over. If your screen is black - congratulations! You are officially in iPhone 6 DFU mode.
How to Leave DFU mMode iPhone 6
To get out of DFU mode on iPhone 6, simply hold down the home button and power button at the same time until the Apple logo appears on your screen.
Puls Has Years of iPhone 6 Repair Experience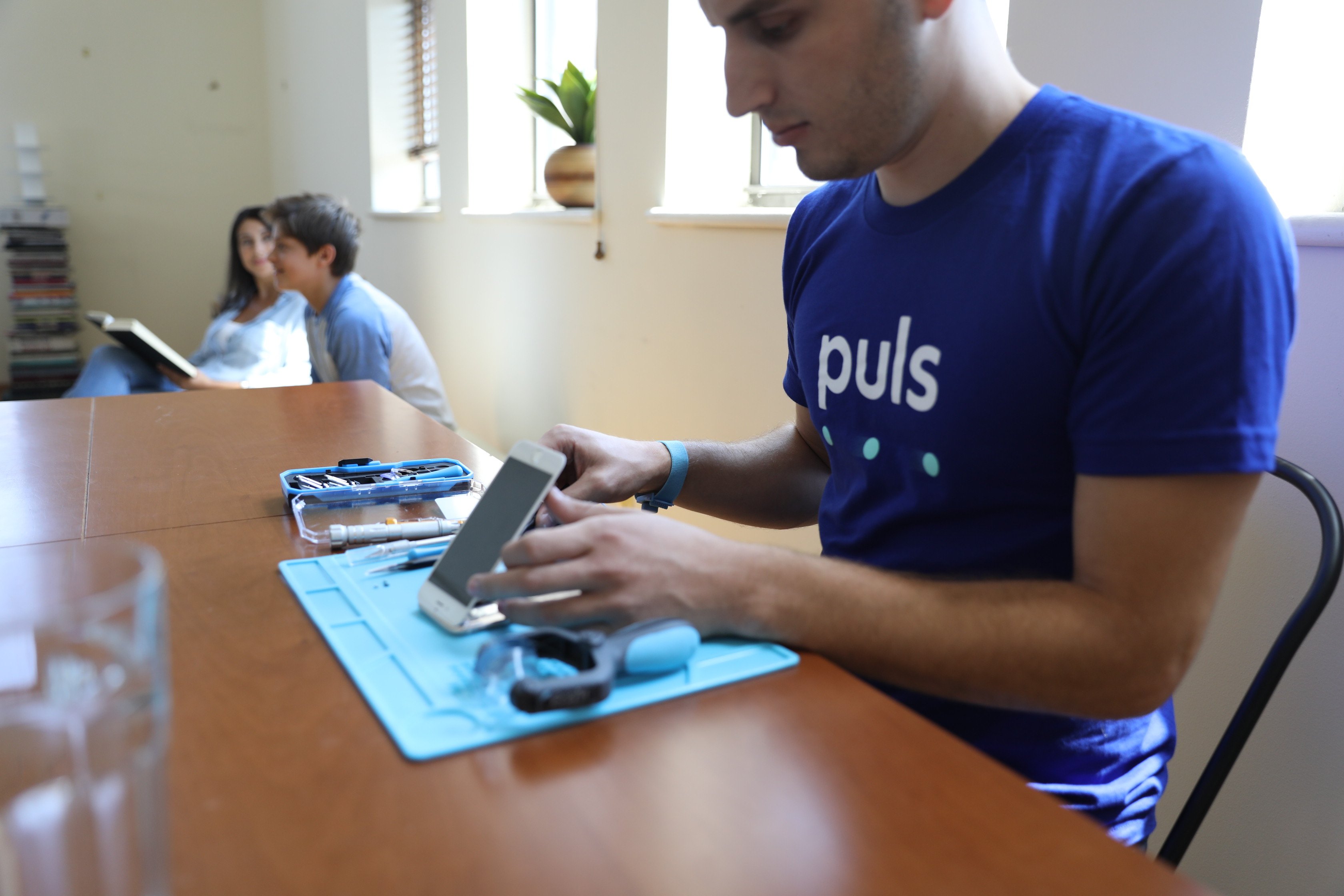 The iPhone 6 has been around since 2014, and as time goes by this groundbreaking smartphone needs more and more attention and maintenance. Puls technicians have fixed many iPhone 6 devices and continue to do so. Hence, our accumulated knowledge of iPhone 6 repair is vast.
If you tried to reboot your iPhone 6 or iPhone 6S and even after entering DFU mode you still feel it needs special attention, schedule a phone repair session with one of our technicians. Your iPhone 6 will thank you.