The rumor mill about Apple's upcoming 10th anniversary release of the iPhone 8/ iPhone X/ iPhone Edition or whatever you want to call it, is churning out juicy gossip full force.
In a way, rumors about the handset – the name of the upcoming flagship varies depending on who you ask – are even more fun than concrete specs.
Yes, it's a roller coaster ride that occasionally induces a frustrated eye roll. And yes, the "rumors" conveniently seem to cover all the bases (between the name and the release date, it seems like some people are just throwing darts).
Still, we're giddy with excitement – we're sitting on our hands to keep from clapping. Why, you ask?
Because by all accounts Apple's 10th anniversary release of the iPhone 8 looks to be a spectacular event – perhaps the most spectacular iPhone release ever.
Here's the latest info on specs, release date, price point and more for the new iPhone 8.
New iPhone 8 specs
A seemingly endless stream of leaked information and code is beginning to give us a solid idea of what we'll be looking at come… September? October? November? But more on the release date later.
It appears that the 10th anniversary iPhone will possess Apple's largest display yet: a 5.8-inch edge-to-edge display that will represent Apple's first foray into OLED territory. We'll say it again-- that's a 5.8-inch OLED display. Between the infinity display and the all-glass construction, this looks to be the sleekest iPhone yet.
Developers have also found code that indicates a facial scanning system, unofficially dubbed "Face ID" for now. But what's really astounding is the ability to use it to support payments. That means that you'll be able to simply look at your phone to use Apple Pay. Because the system collects more data points than a touch sensor, it's exponentially more secure. Will Apple be releasing another world-changing technology?
It has also just been discovered that the new iPhone 8 will have a resizable virtual home button. While it was already rumored that the home button wouldn't be part of the phone's physical anatomy, the ability to change its size is something we'd never thought of.
Other specs include:
Wireless charging capability
Rear-facing Touch ID sensor
Dual cameras vertically placed on back of phone
iOS with P2P payments and a new and improved Siri
Apple iPhone 8 release date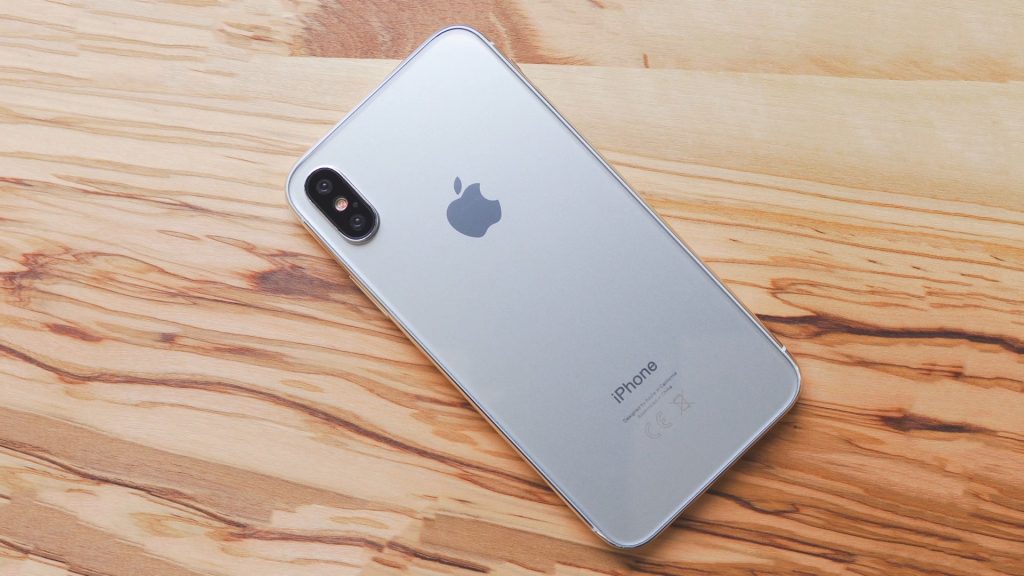 Photo Credit: YouTube Screenshot/ MacRumors
With all this good stuff to look forward to, the question arises: so when are we gonna be able to buy the thing already?
Well, Apple traditionally releases its iPhones in mid-September, but there are rumors that production has been plagued by a series of setbacks. Because of this, there's been speculation that the new iPhone 8 will be available anywhere from October until as late as early next year.
However, the most reliable predictor of Apple news, Ming-Chi Kuo, recently said that production on the iPhone 8 will begin in mid-September and the 10th anniversary iPhone will see its release alongside the iPhone 7S and 7S Plus. The only catch: Ming-Chi only expects the company to produce 2-4 million units at first, so it's going to be tough to get your hands on one at launch time. That said, Apple ought to ramp up production relatively quickly in the upcoming months.
Price Point: How Much will the iPhone 8 Cost?
It had to happen sometime – the reality check. With such a premium build and rumors that they will only ship in 128GB and 256GB models, most experts have the new iPhone 8 priced at over $1000 – and some put it well over.
It's in line with Apple's branding – despite the ubiquity of their products, they've long been known to bill themselves as high-end. Still, the $1k tag can't help but make us wince.
So, what do you think? Do you spring for the iPhone 8, or take advantage of all the hullabaloo surrounding it to get a good deal on the lower key, but likely awesome, iPhone 7S?
Related Video:
Photo Credit: MacRumors