If you fly too close to the sun you can get burned. So while the iPhone X took all the chances, gained all the hype and suffered the criticism that comes with it, Apple simply positioned the iPhone 8 as a great phone. No thrills, no surprises, and less reason for disappointment. That's why it's so easy to overlook the fact that the iPhone 8 and iPhone 8 Plus are truly amazing phones.
They come equipped with great processing abilities, stellar screens and cameras, good battery life, wireless charging and more. If the iPhone X hadn't stolen their thunder, they would be in every discussion about the best smartphones of our time. In spite of their greatness, there are some iPhone 8 problems that need to be addressed. Here are common iPhone 8 problems and solutions on how to cope with them.
Use coupon code "TAKE10" to get 10% OFF!
Keep your software updated to avoid common iPhone 8 problems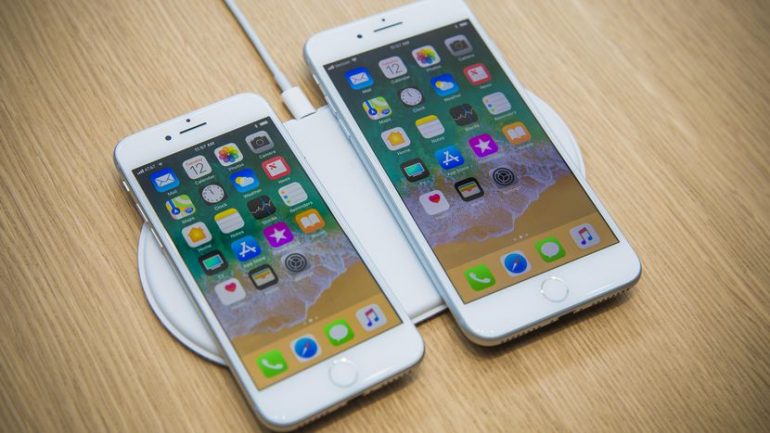 iPhone 8 and 8 Plus charging on a wireless charger. (Photo Credit: CNet)
This is a very important tip: avoid iPhone 8 problems by keeping your phone updated to the latest version of iOS 11. The iPhone 8 comes equipped with the all-new Apple A11 Bionic chip. It is a monstrous hexa-core processor that was introduced specifically for this phone (and the iPhone X).
Additionally, the phone was released with the new iOS 11 that was built around its stunning hardware. New advances in technology take time and adjusting, and the iPhone 8 is no exception.
Use coupon code "TAKE10" to get 10% OFF!
iPhone 8 update problems
As with all new iOS releases, it took a few weeks and several patches to get rid of the initial bugs. Meanwhile, other iPhone 8 problems surfaced instead. As always, there's a transition period in which software updates are regularly sent to take care of newly found iPhone 8 update problems.
If you're experiencing iPhone 8 issues and our iPhone 8 troubleshooting guide doesn't help, remember to check for the latest iOS updates. Even if your phone's performance feels great, that mustn't keep you from regularly updating your iPhone 8.
iPhone 8 bluetooth problems
Bluetooth connectivity became extra important ever since the iPhone 7, when Apple got rid of the headphone jack. Having iPhone 8 bluetooth problems means you can't pair your music with your AirPods - which is almost like watching a TV with no sound.
When it was first released, many users were complaining about iPhone 8 bluetooth problems, but these turned out to be iOS 11 related, rather than an iPhone 8 flaw. Thus, make sure to update your iOS 11 to the latest version to avoid bluetooth issues. If you're still experiencing iPhone 8 bluetooth problems, here's how to proceed:
1) Try turning bluetooth off, rebooting, and turning bluetooth back on again:
Turn off bluetooth by going to Settings -> Bluetooth and toggling it off.

Soft reset your iPhone 8. You can read how to reboot your iPhone 8 in our dedicated

iPhone 8 troubleshooting

article. Here is a quick reminder: press volume up, press volume down, press and hold the sleep/wake button and wait for the restart to happen.

Once your phone is back, turn your bluetooth back on again via Settings -> Bluetooth.
2) Try forgetting the (un)paired device
If you still can't pair to a specific device, try pairing with a different device. This will narrow down the problem to the said device. If you can successfully pair to other devices, you should forget the problematic device and try pairing again:
Go to Settings > Bluetooth

Click the little "i" icon next to the problem device

Click "forget this device" (it's the second option from the top, just below "disconnect" and confirm by tapping "forget device" at the bottom of your screen

Allow your phone to find the device again, and try pairing
3) Reset network settings
If the two steps above didn't solve your iPhone 8 bluetooth problems, you can try resetting your network settings. Skip ahead to our detailed explanation below, under the "iPhone 8 won't connect to WiFi" section.
The iPhone 8 swelling battery issue
Of all reported iPhone 8 problems, the swelling battery is definitely the most buzzed about (though probably the least widespread). Some reports have surfaced worldwide that the iPhone 8 and 8 Plus batteries have a tendency to swell up. This causes the phone to split, detaching the screen from the back, and making for great footage.
Apple has stated they're aware of the swelling battery rumors, but have yet to confirm or deny. If you're experiencing the iPhone 8 swelling battery phenomenon, we urge you to contact Apple support. While you're waiting for your replacement handset, you can upload a video of your swollen iPhone 8, add some music and compete with similar videos online.
iPhone 8 won't connect to WiFi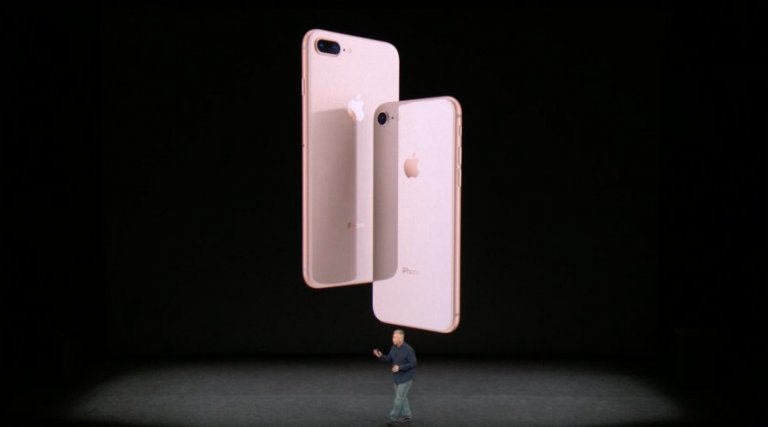 iPhone 8 and 8 Plus in all their glory. (Photo Credit: Apple)
Another widely reported annoyance is when your iPhone 8 won't connect to WiFi. At Puls we've accumulated several iPhone 8 WiFi connectivity complaints. The most common WiFi related iPhone 8 problems are: not being able to connect to a WiFi network, WiFi connection keeps dropping, slow speed over WiFi connection and repeatedly getting the "incorrect password" message. Here's how to fix iPhone 8 connectivity issues:
First check that the WiFi network is working. You can use a different device for this. If you're sure the problem isn't the WiFi, the router or the network itself, keep going through this list.

Install the latest iOS update (see "iPhone 8 update problems" above).

Force restart your iPhone 8 (see above).

Try forgetting the troublesome network: go to Settings -> WiFi. Tap on "forget this network" and confirm. Find the said network again and try connecting from scratch.

If all else fails, skip to

Reset network settings
How to reset network settings on iPhone 8:
Note: resetting your network settings may fix your iPhone 8 bluetooth or WiFi problems, so it's worth a try. However, it will definitely remove all of your network settings such as WiFi passwords, connected bluetooth devices, VPN settings and such.
Therefore be sure to use this as your (almost) last resort. It may not be as extreme as resetting the entire device to factory settings and other harsh measures, but it does cause network data loss.
Here's how to reset iPhone 8 network settings:
Go to Settings -> General

Tap "Reset" and then choose "Reset Network Settings"

You will be asked to enter your passcode and confirm again

Try connecting to the desired WiFi network or Bluetooth device once more
Puls has the fix for your iPhone 8 problems
The iPhone 8 and iPhone 8 Plus are top-of-the-line handsets and we at Puls enjoy servicing them. The most common iPhone 8 problem is one that can't be solved with buttons and a software update - it's a broken iPhone 8 screen. Though Apple states the iPhone 8 and 8 Plus are built with "the most durable glass ever in a smartphone," the fact that both front and back are made of this durable glass put the iPhone 8 at a higher risk of smashing.
Whether your iPhone 8 fell and you cracked your iPhone 8 screen or back, or you need help with any other number of iPhone 8 problems, book a phone repair session and we'll meet you and your phone wherever is most convenient for you. Better yet, to get $5 off your first service with us, sign up on our page here!