Ah, iPhone 8 Plus owner. You took them seriously when they said, "Go big or go home."
Never one to mess about, you went right for the hefty 5.5 inch Retina HD display and 12 megapixel wide-angle and telephoto cameras of the 8 Plus. It's a handset that feels substantial – when the 8 Plus sits in your hand, it feels like you're really holding on to something special.
But just because you like big things doesn't mean you like king-sized complications. Like any other device, the 8 Plus can run into some issues at times - but iPhone 8 Plus problems don't have to amount to anything more than a molehill if you have the right troubleshooting resources to help you along.
That's why we've compiled this list of iPhone 8 Plus problems and solutions, so the only thing plus-sized about your phone is the screen dimensions. So check out these potential iPhone 8 Plus problems, and see how you can shrink them down to size.
iPhone 8 Plus crackling earpiece
Also sometimes affecting the phone's speakers, the iPhone 8 Plus has become notorious for the crackling noise produced by the earpiece during calls and media playback. It has been widely reported in Apple forums and on Reddit, and can be seen in the YouTube video below.
Fortunately, there is a quick fix. The issue mainly affected users running iOS 11 and 11.1, and has been resolved in subsequent iOS versions. To get rid of the crackling noise, simply (back up your data, and) update to the newest version of iOS.
iPhone 8 Plus connectivity issues
One Reddit user reported that his iPhone 8 Plus was experiencing internet connectivity problems. One moment they would be surfing the web with no problems, and the next, web pages would stop loading and videos would stop buffering. And it wasn't long before other users jumped on board to report experiencing similar problems as well.
The user said that the problem could be temporarily fixed by turning WiFi off and then back on, or else turning off WiFi and switching to 4G. Sometimes, they said, nothing would solve the problem, and they would just have to wait a few minutes.
In the end, there is a happy ending – the user seems to have found a solution that stuck when they reset the iPhone 8 Plus network settings.
This can be done by going to Settings > General > Reset > Reset Network Settings.
However, it should be noted that resetting the network settings will also reset all WiFi networks and passwords, cellular settings, and VPN and APN settings that you've previously stored.
iPhone 8 Plus battery life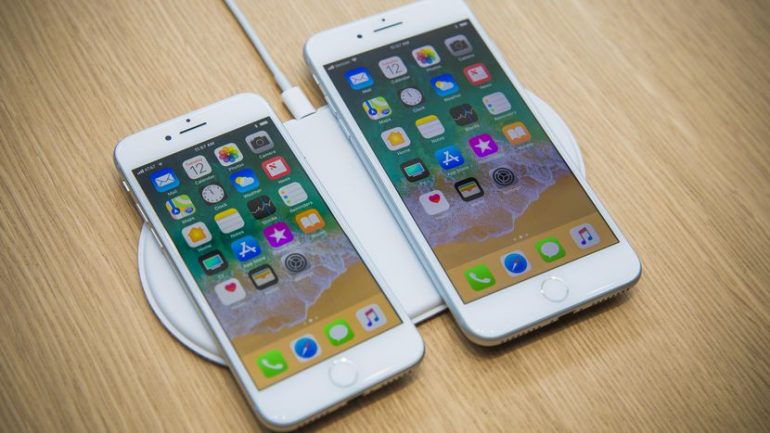 Photo Credit: CNet
Some users have been reporting decreased battery life with their iPhone 8 Plus, but there is a good chance that this can be attributed to how the phone is used, rather than any iPhone 8 Plus battery problem. Especially since the introduction of AR, or augmented reality, certain apps can be a real drain on your battery.
One thing you can do is take stock of your battery use. Go to Settings and select Battery. Then, you will be able to see the Battery Health app (still in Beta mode, it seems), where you can monitor what percentage of your phone's battery is going where.
You can also visit our iPhone 8 battery problems guide, to learn how to deal with many of the common problems relating to iPhone 8 and iPhone 8 Plus batteries.
iPhone 8 Plus battery swelling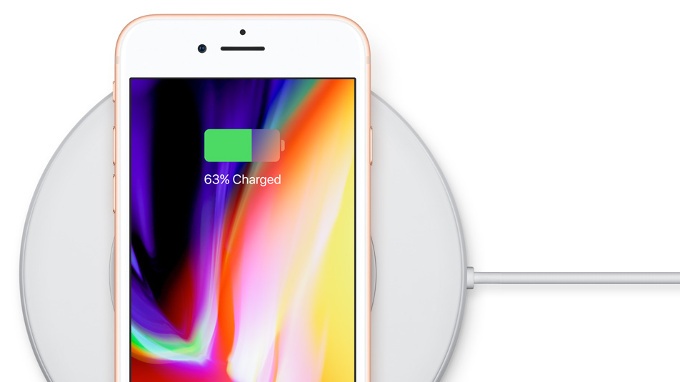 Photo Credit: Phone Arena
There have been reports of iPhone 8 Plus batteries swelling up – even to the point where they start to push up on the screen, effectively splitting the phone open. It's hard to tell if or when the batteries might swell up – thought it's a relatively uncommon problem. But some phones have experienced battery swelling while charging, and others while still sealed in their unopened boxes.
Now, as reported on BGR, this is not the same thing as the exploding Samsung Galaxy Note 7 batteries last year. In fact, as far as malfunctioning batteries go, the swelling is kind of a good thing. That's because it's a safety measure that releases gases when the battery starts to malfunction.
At first, there were no reported incidences of this happening in America, but there were eventually cases of the malfunction in phones shipped to the US. While it doesn't pose a danger, we recommend treating bulging batteries as you would a swollen can in the supermarket – that is, avoid if possible, if it's already been purchased, go ahead and return it!
Puls can help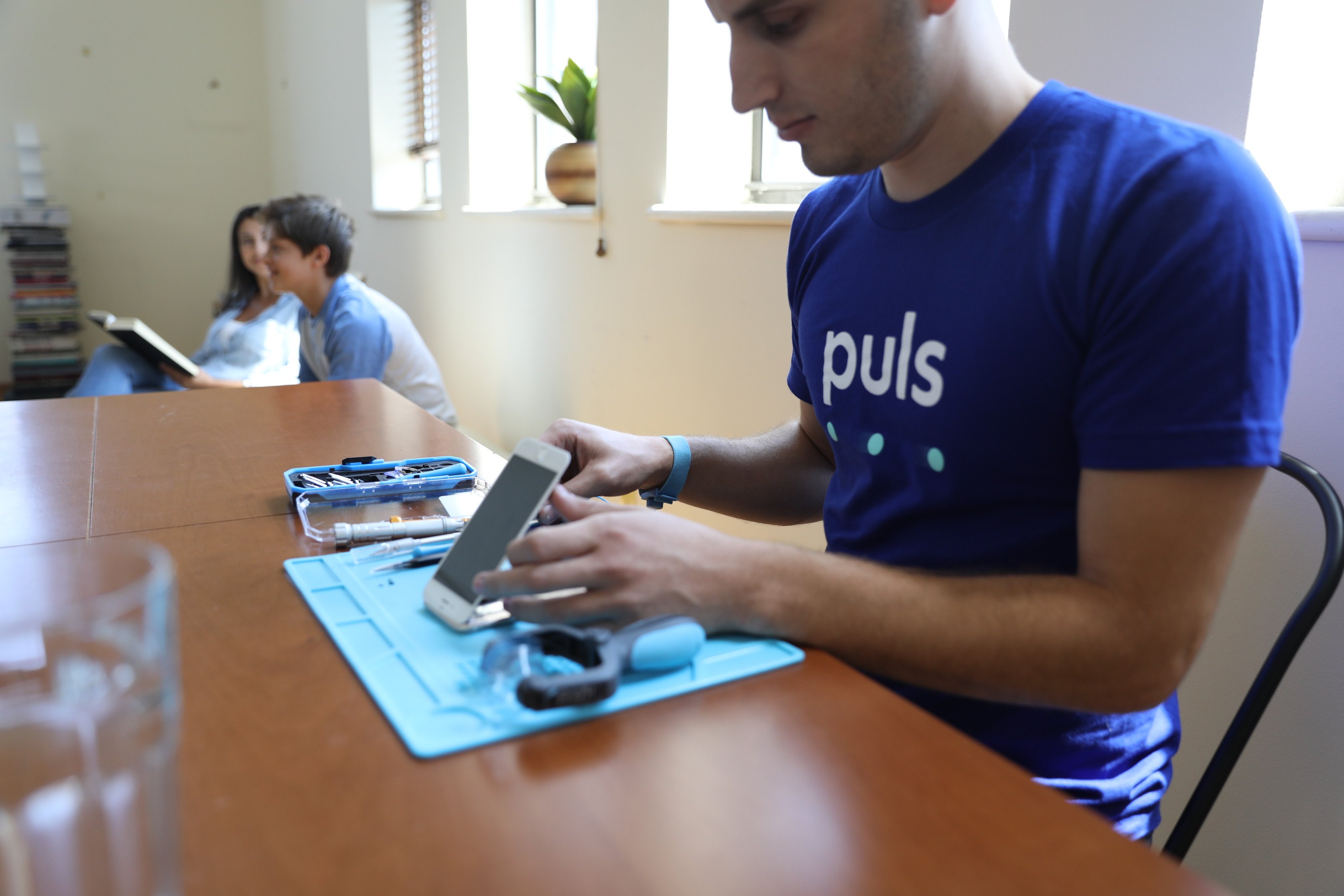 While it's best to return bulging batteries, Puls is here for all your other iPhone problems – battery-related or otherwise. Our technicians can repair a shattered iPhone 8 or 8 Plus screen in select cities nationwide - with more cities to come in the near future.
If any or all of the above hacks fail to pan out - schedule an appointment with one of our skilled technicians, who have years of experience in repairing iPhones and replacing iPhone batteries. The best part is, they come right to you, no matter where you're located.