Your iPhone 8 is a fantastic device. It's Apple's newest device on the market, released at the same time as the iPhone X. Software-wise, the two devices are essentially the same - the only real differences between the two are the camera, some display differences (an LED, Retina HD display vs. iPhone X's OLED, HDR, Super Retina HD display) and iPhone X's facial recognition technology, which the iPhone 8 does not have.
Nevertheless, they're both equipped with wireless charging capabilities, and the iPhone 8 has something many iPhone X users are now missing: a home button! All in all, iPhone 8 devices are relatively sturdy, sleek and beautiful. Plus, they're now available in four lovely colors: silver, gold, space gray and the new (PRODUCT)RED™.
Yet while iPhone 8 is an incredibly new device, this does not make it immune to various user issues. What sort of issues might a brand new device such as this one encounter, you might ask?
Well, on the one hand, it's equipped with a glass front and back, making it much more easily prone to shattering than previous iPhone devices. Furthermore, despite how new it is, the iPhone 8 is still capable of having software issues, such as bugs, touch disease or battery problems.
No matter your specific issue at hand, our team of Puls technicians have most likely faced it before. With thousands of technicians in hundreds of cities nationwide, we've dealt with (and fixed!) nearly any iPhone 8 issue you may come across - most likely many times.
That being said, there are fortunately a number of issues that be resolved on your own, without the need for assistance from a professional. With this in mind, we've got your best interest at heart.
That's why we've comprised this handy guide for your convenience, full of helpful information regarding all sorts of iPhone 8 issues you might come across - and how to resolve them all in a cinch. Read below to find out more ideas, tips and tactics to try out the next time your iPhone 8 is acting up.
If these don't do the trick, you can always book an repair with us - our iPhone 8 screen repair services are now available in select cities nationwide.
How to reset iPhone 8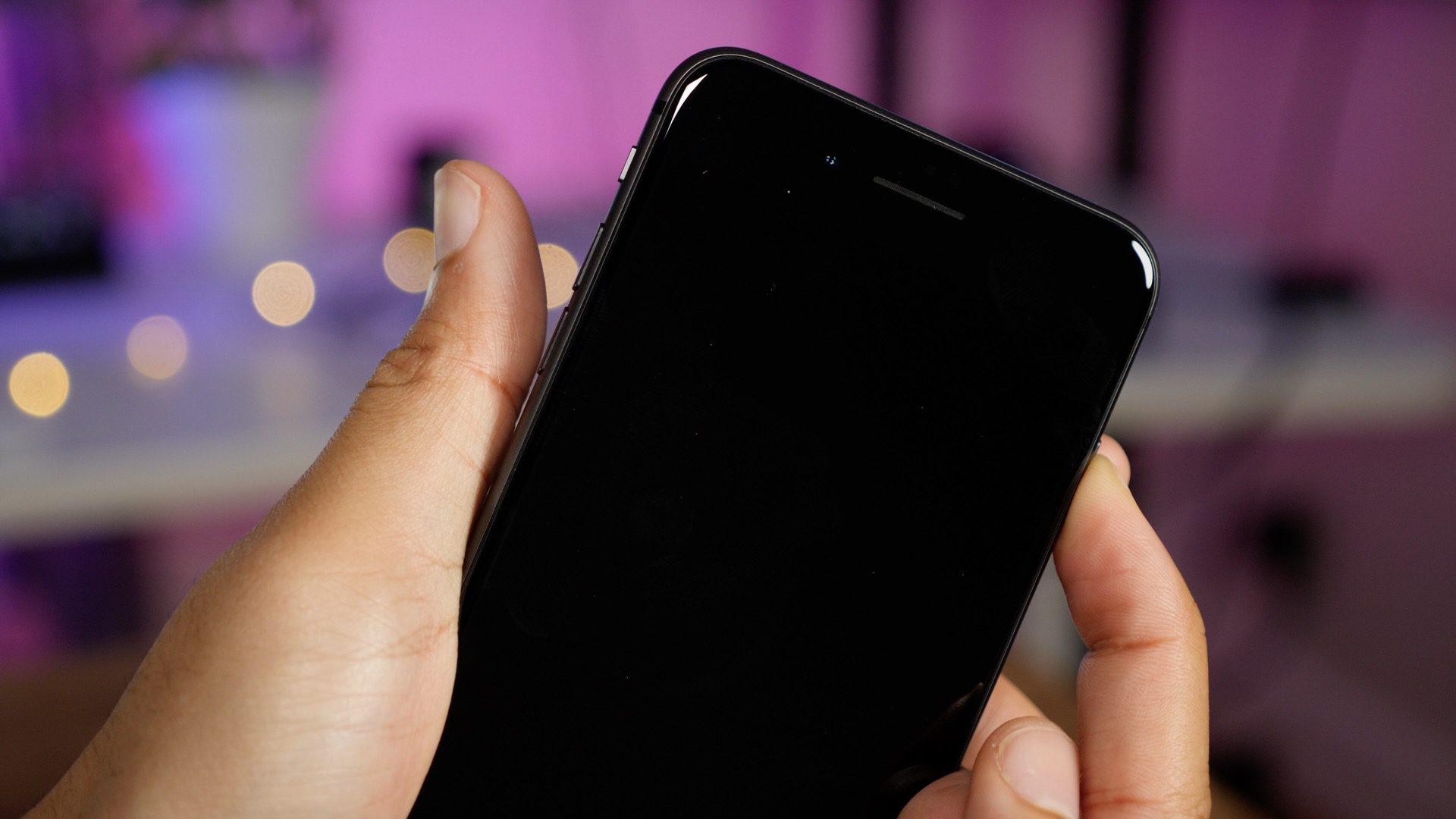 Photo Credit: 9to5Mac
Resetting your iPhone 8 or iPhone 8 Plus device can be a bit more complex than with previous iPhone models, as the iPhone 8 home button is different than the iPhone 6 and iPhone 7. We cover the full details regarding how to reset iPhone 8 and 8 Plus, including how to carry out a force restart, iPhone 8 recovery mode and information on iPhone 8 Device Firmware Update.
In short, to force a restart of your iPhone 8, you simply have to press and release the Volume Up button, and then the Volume Down button, and then hold the Side button (a.k.a. the Sleep/Wake button). You should then see the Apple logo appear on your screen. It takes a little bit of coordination, but you'll get used to it in no time.
If all else fails and attempting to reset your iPhone 8 device still isn't working, you can always leave things to the professionals. Puls technicians are always just a click away to ameliorate all of your iPhone 8 difficulties - within up to the same day.
iPhone 8 problems and solutions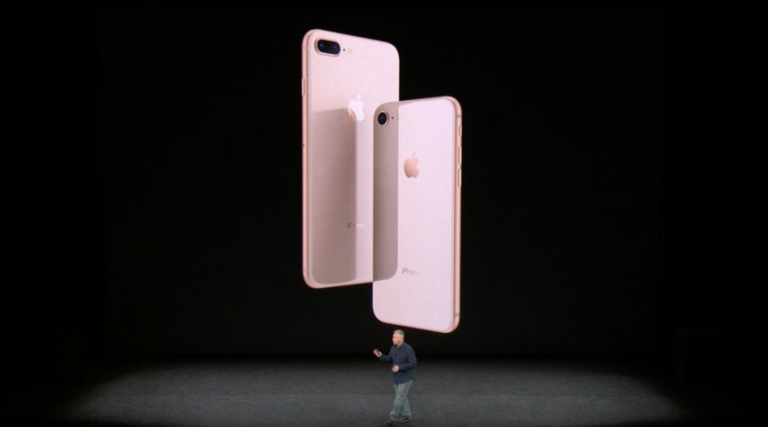 Photo Credit: Apple
As we mentioned briefly above, the iPhone 8 is one of Apple's newest models. That being said, this doesn't make it immune to software hiccups by any means. All iPhone devices, no matter how new, can encounter some software snags.
If your iPhone 8 is experiencing problems and you're not quite sure how to resolve them, check out our article on iPhone 8 problems and solutions. Essentially, we'll break down a variety of common iPhone 8/8 Plus issues so that they're easy to understand - no matter how tech savvy you are (or aren't).
We cover all manner of topics regarding common problems your iPhone 8 is bound to encounter. Learn how you can tackle numerous issues including, but not limited to: iPhone 8 Bluetooth problems, iPhone 8 update problems, the iPhone 8 swelling battery issue, what to do when your iPhone 8 won't connect to WiFi and how to reset network settings on iPhone 8. If these still don't work, you can always book a phone repair online anytime.
iPhone 8 troubleshooting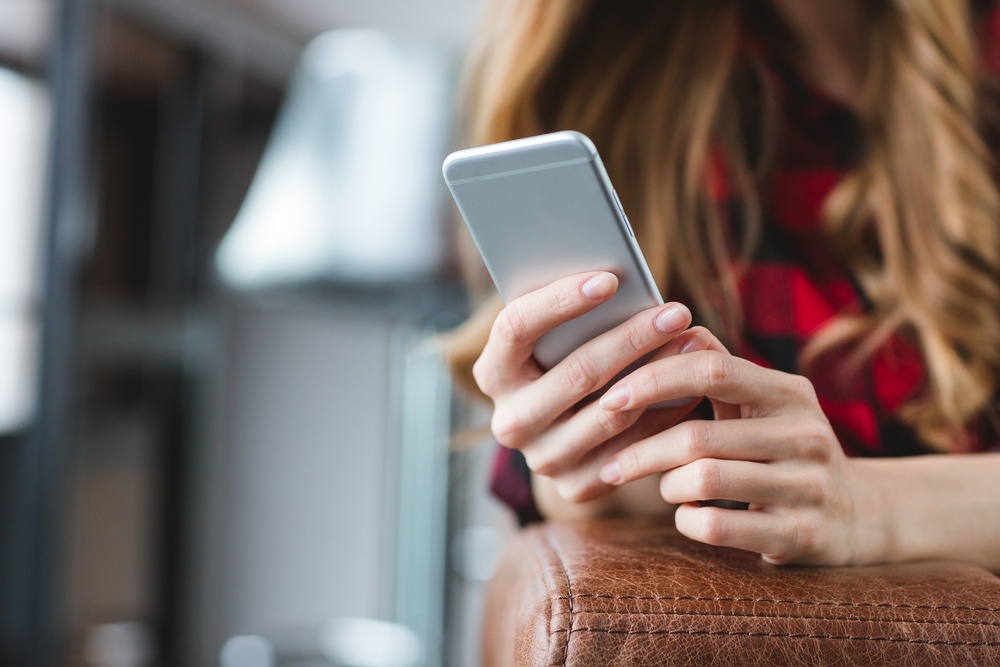 Similarly to our iPhone 8 problems and solutions post, we cover many similar issues in our iPhone 8 troubleshooting article. After all, there's many simple approaches you can try out on your own, before seeking professional help, for when you iPhone 8 is causing you grief.
We comprise all of the dos and don't you should be aware of if you've come across common issues with you iPhone 8 device. We'll walk you through everything you need to know regarding all the iPhone 8 difficulties you may come across.
How to reboot iPhone 8 and 8 Plus, a forced reboot vs. soft reset, what to do when you iPhone 8 won't turn on, how to install new apps on your iPhone 8 (when the app store isn't working properly) and what to do when your phone is faced with a black screen.
iPhone 8 screen repair cost
Many Puls customers often wonder about the iPhone 8 screen repair cost. This is because the iPhone 8 and iPhone X devices are the first of their kind to encompass all-glass encasing, on both the front and the back of the devices.
Thus, people tend to assume that to repair their iPhone 8 device, it will cost them astronomical amounts of cash. We're happy to report that this simply isn't true!
Our Puls technicians can repair your iPhone 8 screen for just $139 plus local tax. That's quite a bargain when you consider what this price includes: top quality parts, technicians that come to you and a lifetime guarantee of the repair.
An out-of-warranty iPhone 8 at the Apple store costs $149 plus local tax ($10 more than our service). Not to mention, the amount of time and energy it takes to go to the store, wait in line and deal with stress and crowds will be well worth it.
An iPhone 8 screen repair with Puls comes to you at your leisure, so you'll save money, time and a great deal of headache. What could be better?
Our iPhone 8 screen repair services are currently available in 6 major cities nationwide - and that number continues to grow. Book an iPhone 8 screen repair online to see if we service your specific zip code.
iPhone 8 back glass repair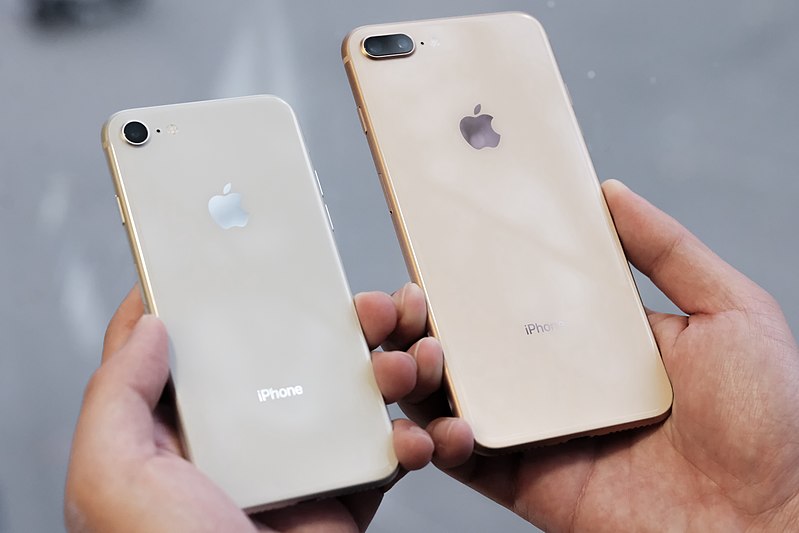 Photo Credit: Wikimedia Commons, TheMostAmazingTechnik
The iPhone 8 (and 8 Plus) are very sturdy phones, yet because they are synthesized entirely from glass, they are still quite fragile and subject to shattering on both the front and the back. As mentioned above, we do repair iPhone 8 and 8 Plus screens in select locations nationwide, but we do not do iPhone 8 back glass repairs at this time. For now, we only repair iPhone 8 front screens.
That being said, we're always expanding our services, and it could be a possibility that we'll expand our iPhone 8 repair services in the near future! You're welcome to join our email list, or keep up with our social media for future updates regarding expansion of our services offered and service areas.
iPhone 8 battery problems
Photo Credit: CNet
Another common problem you're bound to encounter eventually? iPhone 8 battery problems! Even though the iPhone 8 is an incredibly new device, it can still suffer from battery malfunctions.
One common issue many iPhone 8 users struggle with is perhaps its most unique feature: wireless charging. You may come across plenty of difficulties, such as: issues regarding the wireless charging dock, an iPhone 8 that won't hold a charge, or an exhausted battery that's causing your iPhone 8 to lag.
We're happy to address all of these details in full for our Beat readers to help them gain some insight on this topic. Read our full blog post regarding iPhone 8 battery problems - and, of course, their solutions.
We cover all manner of battery issues, and step-by-step instructions on different tactics to try out when your battery isn't functioning properly. Some troubleshooting battery options to try include checking and cleaning out our battery port, performing a force restart, recovery mode and more.
iPhone 8 Plus problems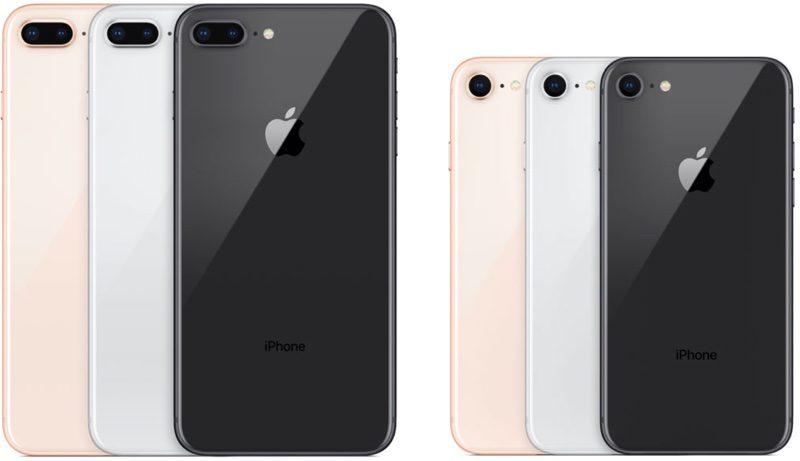 Photo Credit: MacRumors
Software-wise, the iPhone 8 and iPhone 8 Plus are almost identical. Therefore, most of the iPhone 8 Plus problems you're bound to encounter can be resolved through the same means as the regular iPhone 8.
You're more than welcome to read our iPhone 8 problems and solutions guide, to see if the issue you're faced with on your iPhone 8 Plus can be solved easily.
We have an in-depth, step-by-step guide full of helpful information on all your specific iPhone 8 Plus problems and solutions for all the iPhone 8 Plus owners out there. We cover all manner of common errors you can tackle on your own, including iPhone 8 Plus battery issues, connectivity issues, iPhone 8 Plus battery swelling and more.
iPhone 8 Plus screen replacement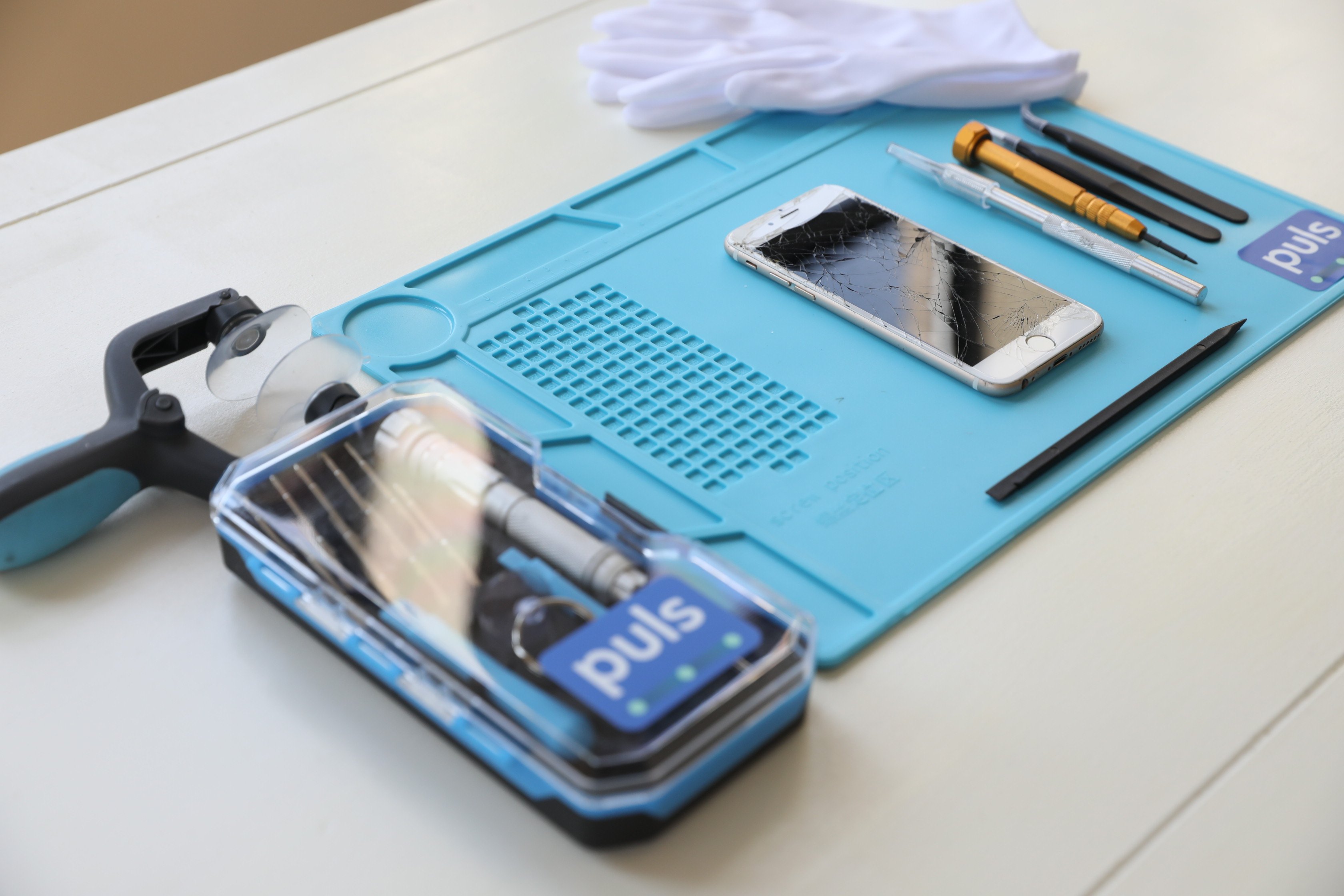 As mentioned earlier, we'd be happy to repair your iPhone 8 screen for you at beyond reasonable prices. An iPhone 8 Plus screen replacement with Puls costs you just $149 plus local tax - a bargain compared to $169 plus local tax at the Apple Store, without the hassle of hauling to a likely chaotic store.
Like always, our repair prices come complete with top quality parts, on-demand technicians that will meet you virtually anywhere, and a lifetime guarantee of the repair. We stand by our product, and we'd be more than happy to assist you in bringing your iPhone 8 screen back to life.
Puls can help with all your iPhone 8 issues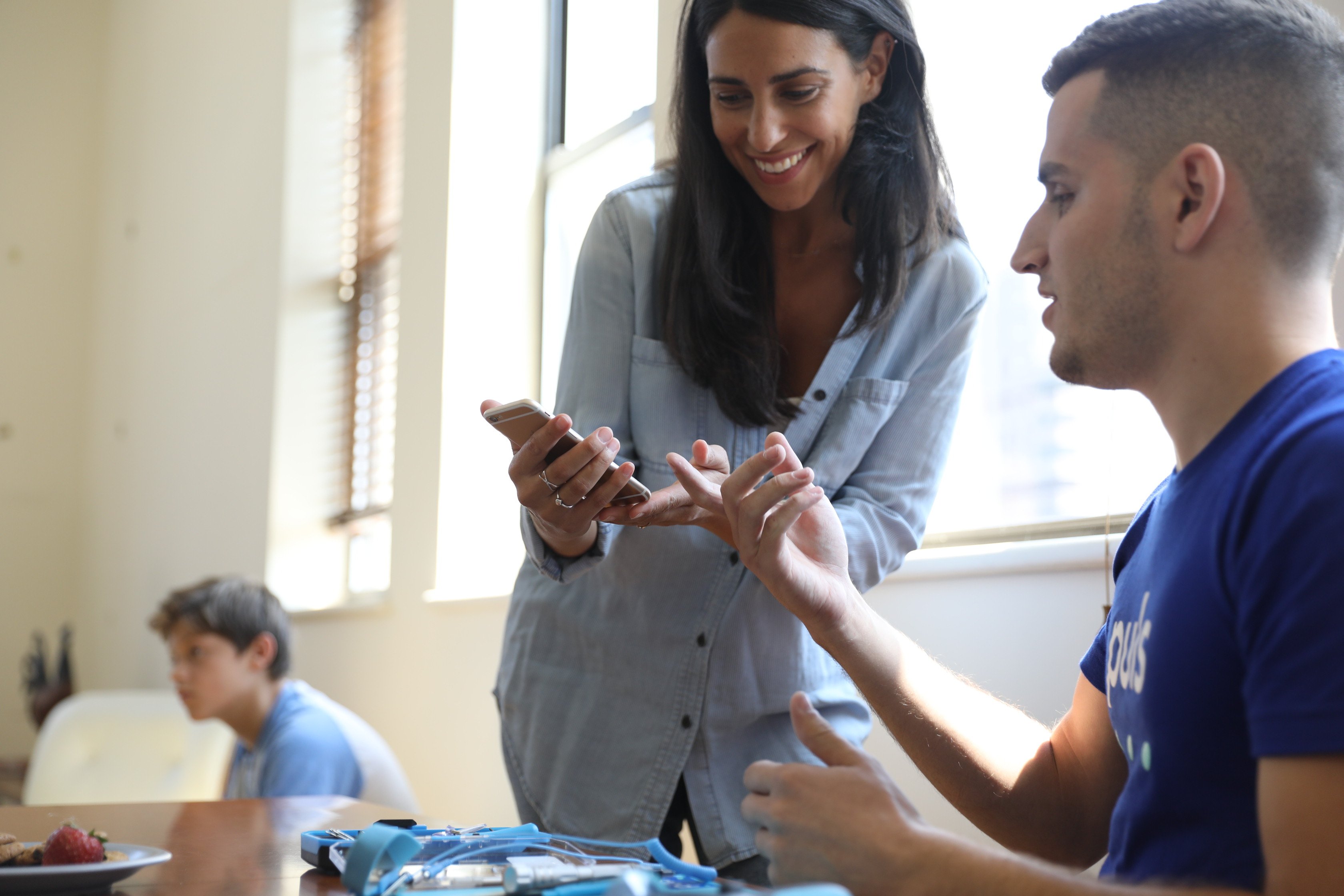 Today, we've learned a lot about iPhone 8 issues - the simple, the more complex, and the issues that should be left to the professionals. We hope that this guide proved to be helpful for you, so you can attempt to resolve all your device's software hiccups on your own.
If your phone's issue is something physical, like a shattered screen, keep us in mind! Our skilled, experienced technicians will come to you to fix your iPhone 8 or 8 Plus screen in a heartbeat, saving you incomparable amounts of time, effort and money.
We currently offer iPhone 8 screen repair in the Atlanta, Chicago, Los Angeles, Miami, New York City and San Francisco areas - and we're always expanding. You're welcome to book an iPhone 8 repair online anytime, for fast, convenient service that works around your busy schedule.