With winter fast approaching, it seems like all those repairs around the house you've been putting off all summer have suddenly come rushing back, clamoring for attention. While it might be a challenge juggling so much at once, you definitely can't afford to delay your garage door repair for another minute.
While a good looking garage door can significantly add to your home's curbside value, there are more acute reasons why garage door repair should be a top priority. Read on to see just how important a properly-working garage door is.


Security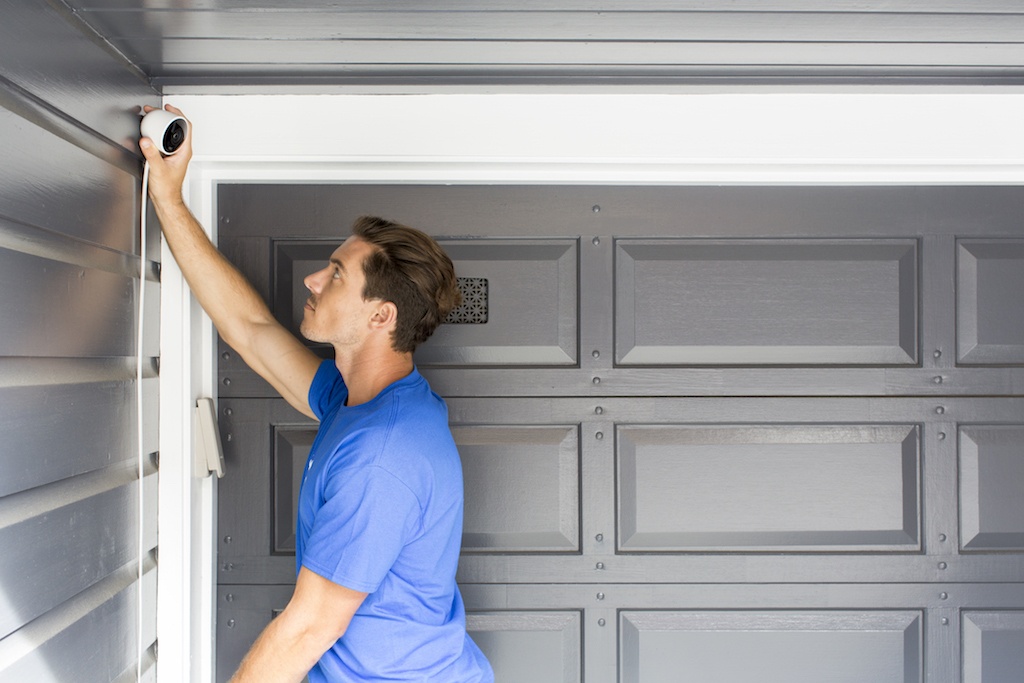 Nearly 10 percent of all burglaries take place through the garage, but if a garage door is not working properly – especially if it's stuck in an open position – that number increases exponentially. Not only do thieves have easy access to the goldmine of stuff you keep in your garage (i.e. cars, bikes, power tools, and lawn equipment) but an open garage also makes it one step easier for would-be burglars to enter your home. Of course, the reverse is also true – a well-secured garage door provides an added layer of security, keeping your family, and your valuables, safe and sound.
Winter is Coming
Sure, autumn and winter have their charms – holiday music, pumpkin spice lattes (admit it, they're a guilty pleasure), and all those pretty twinkling lights. But when you're heading off to work in the morning, cold rain or snow are definitely not on the "charming" list. Whether you want to protect your car from the elements (for example, in snowy climates, garage-kept cars have a higher resale value) or just keep yourself warm, you need a functioning garage door to go in or out.
Energy Efficiency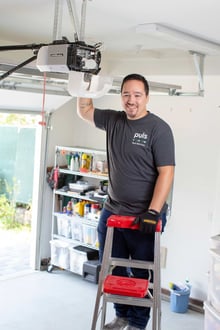 You probably wouldn't think to connect garage door repair with your power bill, but a well-insulated garage can save you a bundle on heating costs this winter.
On the other hand, a perpetually-open garage door can let out tons of precious heat, and cold air entering the garage has a direct path into your home.
Your garage door repair will let you seal it off at the source, and save big.
Noise
Your garage can provide insulation not just against the cold, but against noise, as well. Making sure that you're easily able to close your garage door means that you're also able to shut out traffic noise and other unwanted commotion from outside. Rest easy (and quietly) with a tightly closed garage door.
Convenience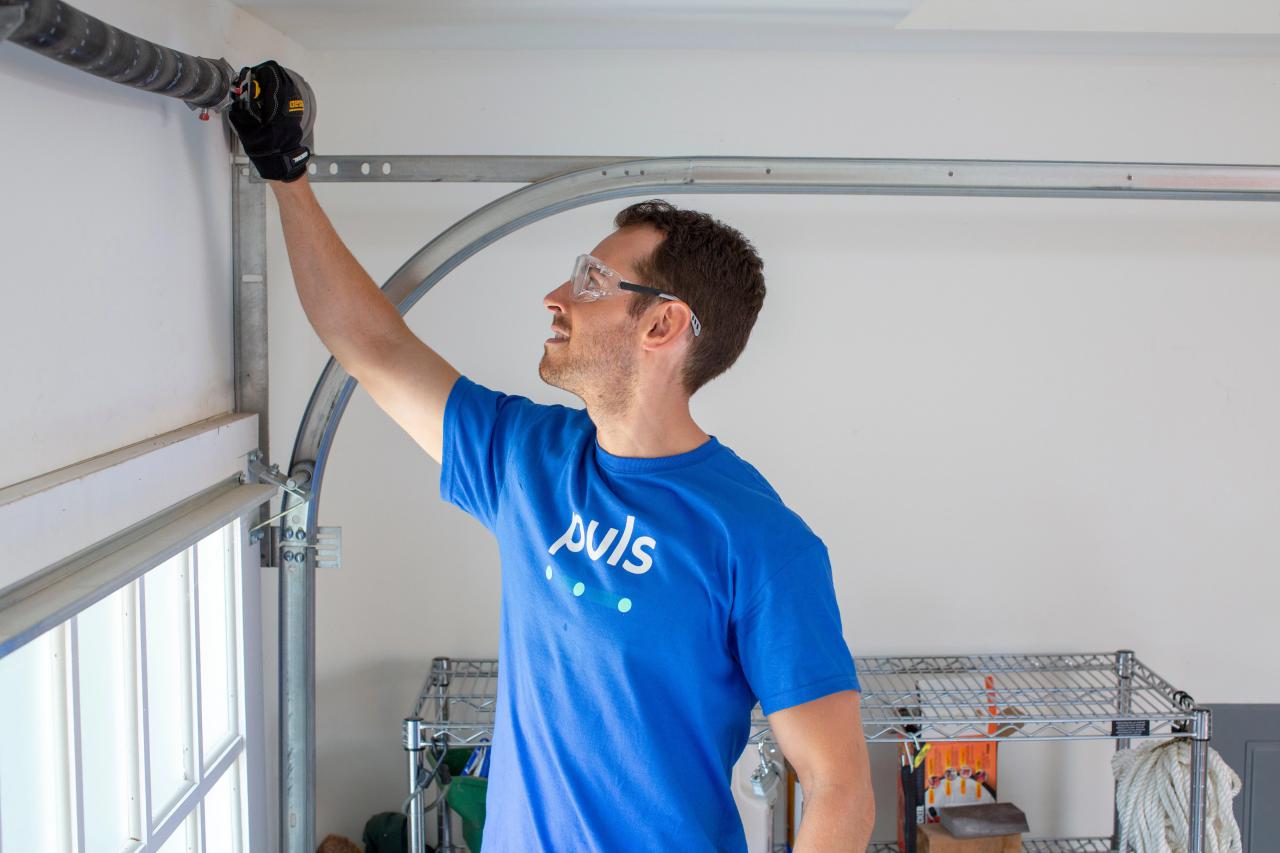 If your garage door isn't working properly, that means that you're consistently either parking outside, or struggling to open and shut your garage. Why deal with either? With a functional garage door, you can shorten your trips unloading groceries from the car, shelter yourself from the rain, and enjoy a smoother entry and exit every time.
Use Your Space
The garage might be one of the most underrated spaces in the house – but it doesn't have to stay that way. Whether you're thinking about turning your garage into a home gym, workshop, office space, or clubhouse, one thing is for certain – you're going to want a fully functioning garage door. The time and money spent on a garage door repair are minor compared to the benefit of adding a whole new room to your home!
Puls Can Fix Your Garage Door in a Flash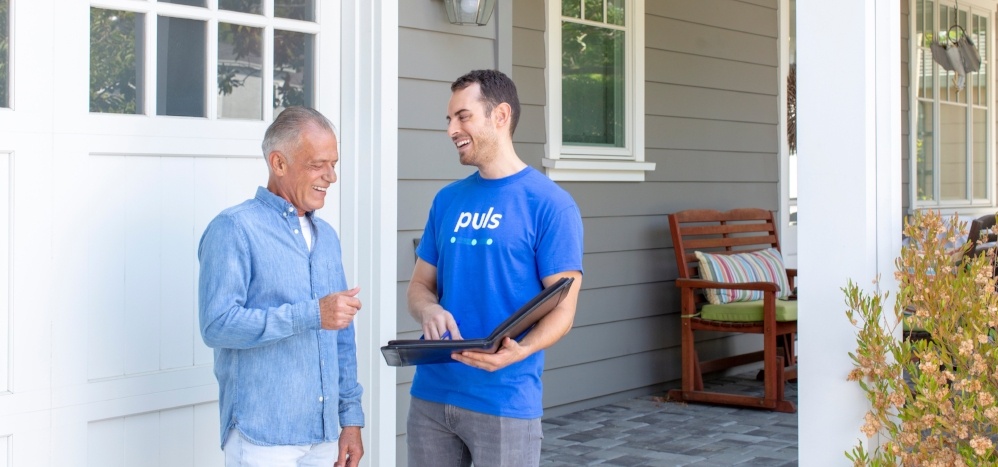 If you don't have the time, expertise or energy to fix your garage door yourself and want the best technicians available, Puls is your new go-to provider for garage door repair.
While other companies can be inconsistent, less than professional, and provide questionable service, Puls will send only our trusted, highly-vetted technicians to help with your garage door repair. We now service the Houston and San Antonio areas, with more locations coming in the near future.
So if you're looking for top-notch garage door repair, simply hop online and order a certified Puls technician in moments, just like all our other services. Choose the time slot that's best for you, let us know where to go, and you'll have a technician ready to fix your garage within the same day, leaving you plenty of time to get to all those other important preparations for winter. Click here to get 5% off your first service with us.