Your garage is kind of a hybrid zone – it's a bit indoors, a bit out. You keep valuable stuff in there (like your car, for example), but you need to make sure it's all safely secured away. When you really think about it, it's an entryway, a shelter, and a storage space, all rolled into one.
That's why a keypad can be such an essential part of your garage door setup. With the aid of a garage door keypad, you're able to keep your important things safe and access your garage without needing to lug around a clunky garage door remote everywhere you go. Trust us, it's really freeing.
If your garage door keypad isn't working, the versatility of your garage takes a huge dive – suddenly you'll find yourself going in and out less frequently, and using it for a smaller variety of purposes.
The good news is that garage door keypad repair isn't as complicated as you'd think. Some fixes are super simple and able to be performed on your own. Others might require the aid of a professional – and in that case Puls can help. But before you go calling in the big guns, try some of these garage keypad repair techniques on your own.
Use coupon code "TAKE10" to get 10% OFF!
Garage door keypad battery replacement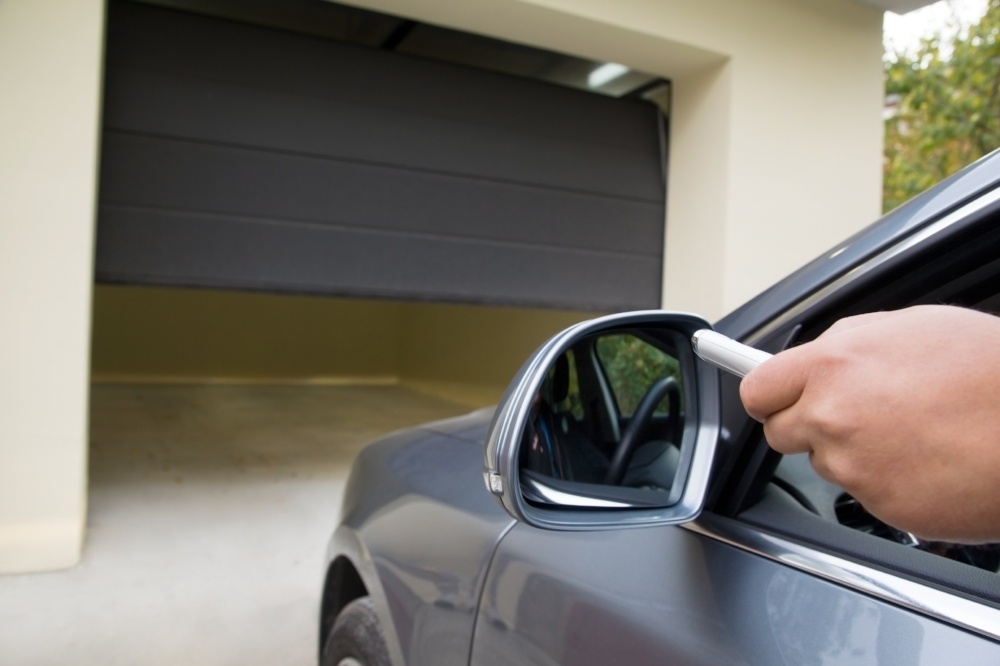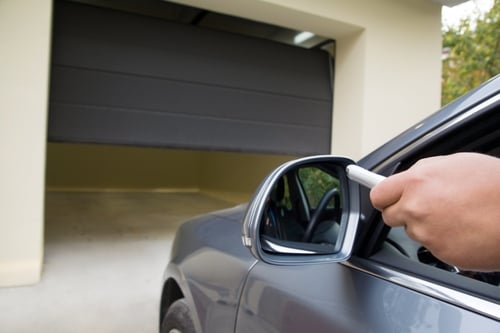 Your garage door keypad is indeed battery operated – despite being stuck to your wall. If your keypad stops responding, it might be possible that you're not really in need of a garage door keypad repair at all – just open it up and swap out the battery.
Most garage door keypads take a 9 volt battery, though some do use a 12 volt. Either way, it's possible to overlook this quick fix, though it's one of the cheapest and easiest.
Use coupon code "TAKE10" to get 10% OFF!
Reprogramming your garage door keypad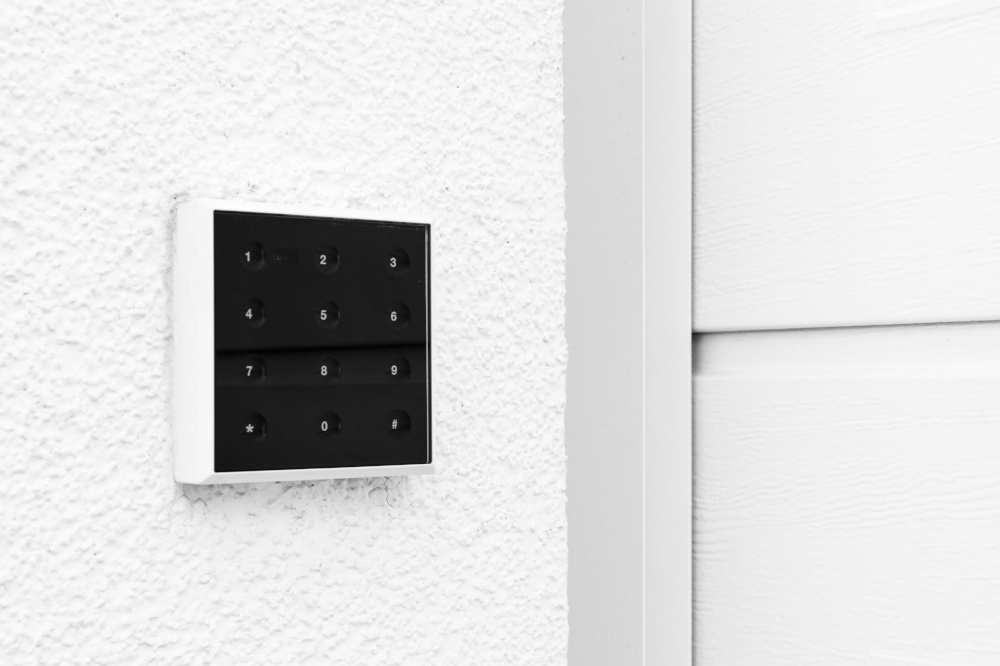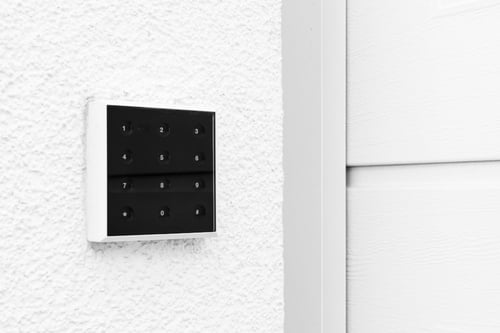 Scheduling a Puls technician to perform a 25-point inspection is sort of like a "checkup" appointment for your garage. The inspection can help take care of a range of issues for only $39 and the fee is waived if you decide to use Puls for your garage door repair.
Your Puls technician can easily reprogram your garage door keypad – though if you prefer to do it yourself all you need is a ladder, a friend, and a quick set of reflexes. (You also must have access to the inside of your garage to perform this garage door keypad repair – it won't work if you're locked out.)
If your keypad is closing your garage but not opening it, have your partner stand near the keypad. Set the ladder up near your garage door motor, and carefully climb up to the point where you can reach it. After pressing the "learn" button on the side of the motor, your partner will have 30 seconds to enter the code into the keypad.
Surface problems
If the keypad isn't working immediately after installation, try removing it from the wall to see if the wall material is causing an interference problem. One easy way to avoid interference is to place an insulating material, such as rubber or wood, between the garage keypad and the wall.
Puls specializes in garage door repair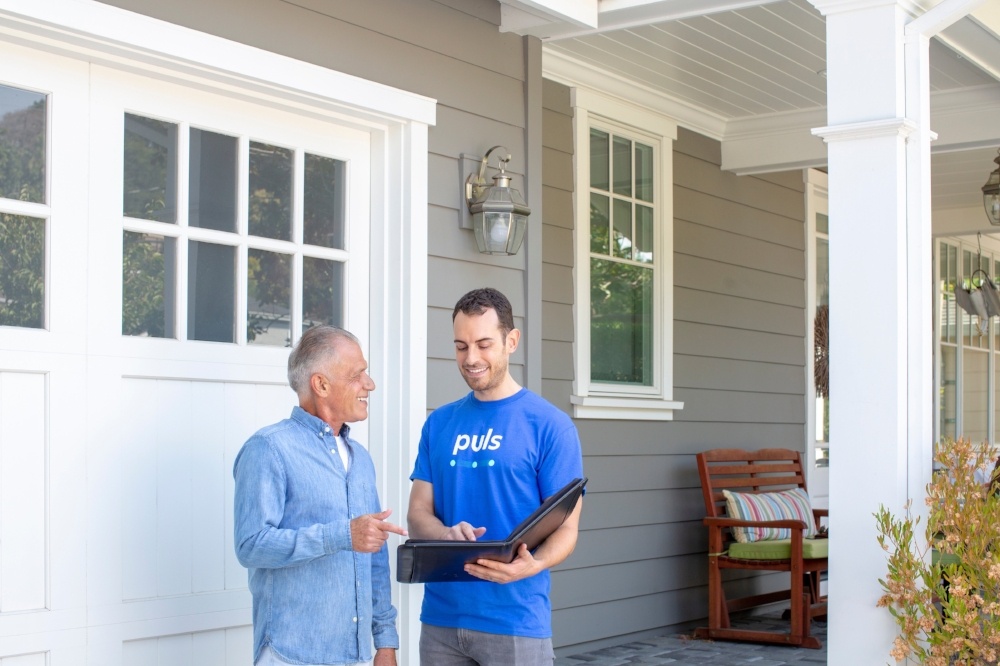 With reasonable prices and the Puls guarantee on parts and labor, Puls has your back when it comes to garage door repair.
Puls specializes in garage door repair in several major cities nationwide, with more to come in the near future. It's super simple to book an appointment online, and a Puls technician can fix all your door's problems within the same day.
Our local, highly-vetted technicians are as knowledgeable as they are courteous, and will walk you through everything you need to know about your garage door repair. While your technician will be able to give you an exact price after they perform your free, 25-step in-home garage door inspection, you can check our price ranges before you schedule an appointment, and compare it to the national average.
We're confident that with our garage door pricing transparency, the numbers speak for themselves. You can even click here to get $10 off your first service with us.