Buying a television mount can be a daunting task. There's the size to consider, for one thing, and the type, not to mention all the technical specifications involved.
Can you squeak by affixing a 60 inch television to a 55 inch TV wall mount, or do you really need a 60 inch TV wall mount? Who knows? Meanwhile, you probably just want the first thing that'll safely secure your television to your wall.
Finding the right size TV mount for your flat screen is complicated. But a little investment up front will pay off further on down the road when your television is affixed securely in the location that's ideal for you.
To make things easier, we've compiled this guide to TV wall mount size – it dispels a few myths, corroborates a few facts, and should shave at least a few minutes off of your research time.
Use coupon code "TAKE10" to get 10% OFF!
Does size matter?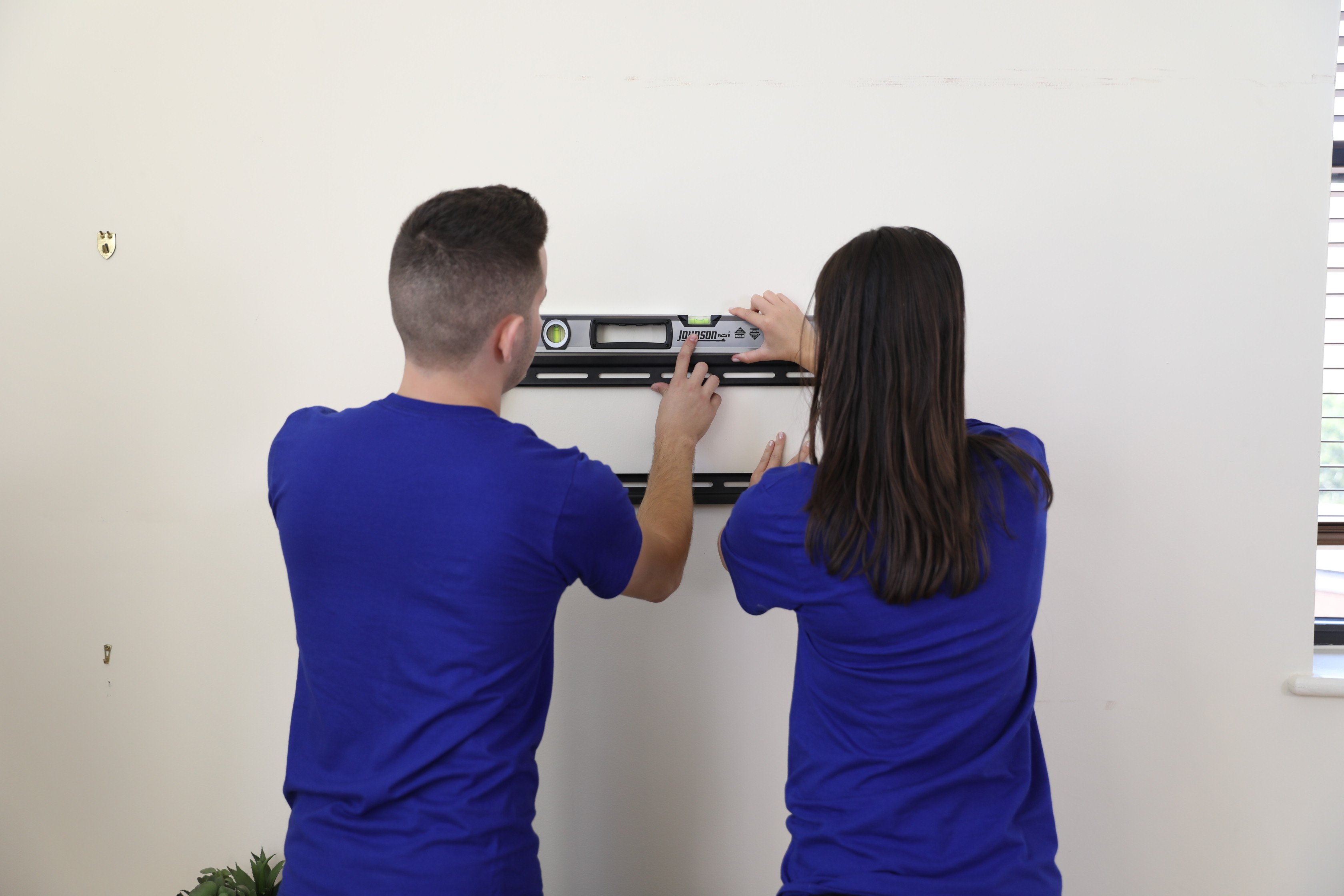 When it comes to picking out the right TV mount, size matters – but also, it might not.
Because most TVs and mounts conform to the Video Electronics Stands Association (or, VESA) standard, it's easy to fit nearly any television to nearly any mount. But simply attaching the television is only half the battle – the mount itself must be able to support the TV, or else it can weaken and drop the set.
There's a good chance that a wall mount will be rated based on the television screen size it can supposedly hold – but rather than pay strict attention to the advertised screen size, a good rule of thumb is to check out the actual weight a mount can handle. Check the product description or box to find out what weight the company says it's best suited for.
Remember that TV weight and screen size don't necessarily go hand-in-hand. Depending on the type and quality of television, a larger set from one brand could actually weigh less than a smaller TV from another brand. Because of this, a 40 inch wall mount that can support 50 pounds might be better suited to your needs than a 50 inch wall mount that can only support 40 pounds.
Use coupon code "TAKE10" to get 10% OFF!
To the wall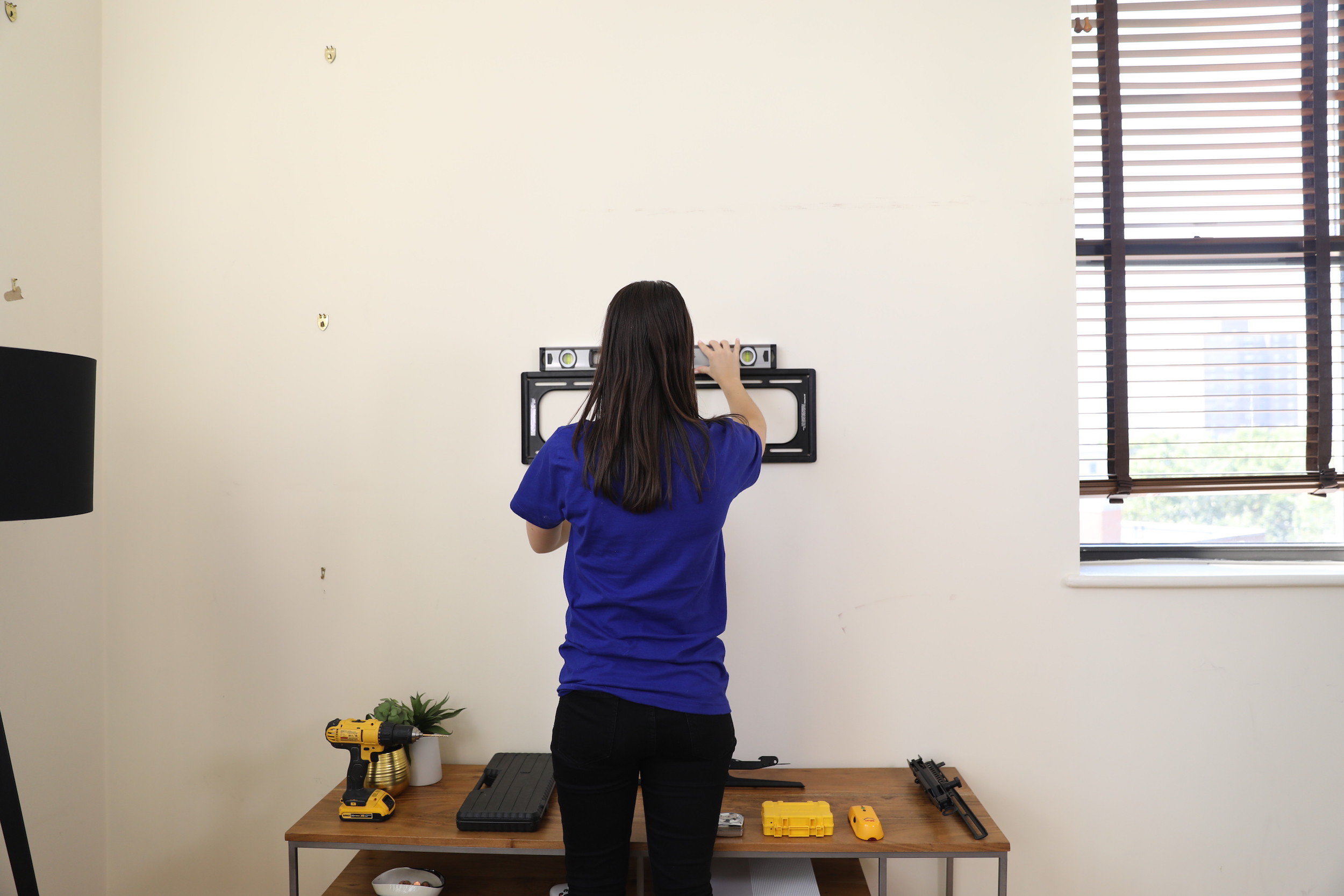 You might find that the place where size matters most is along your walls. How big a television you buy depends on a number of factors, like the placement of your furniture and how far away you'll be sitting when you view your television.
And finally, you must decide if you've got enough space along your wall to hang a television of the size you'd like to purchase. It's suggested that you go for a television-to-distance ratio of 2:1, meaning that if you have a 32 inch television, you would want to sit about five feet away.
This ratio changes slightly for 4K ultra-HD televisions, for which a ratio of about 1 to 1.5 is recommended. So if you get a 4K TV, you'll want to account for the fact that you'll probably be sitting a bit closer.
While there are different types of wall mounts that can swivel out or pivot away from the wall, if you are operating in a limited space such as a corner, it is important to pay attention to how much room you will have when setting the TV flat against the wall, should you choose to do so. Though a 32 inch TV wall mount may very well be able to bear a larger television, it all comes down to how much space you have.
Check out our post about the best TV wall mounts out there for a complete guide on the different types of TV wall mounts, how to select the mount that's best for your space, and where to place your TV.
Puls can help you choose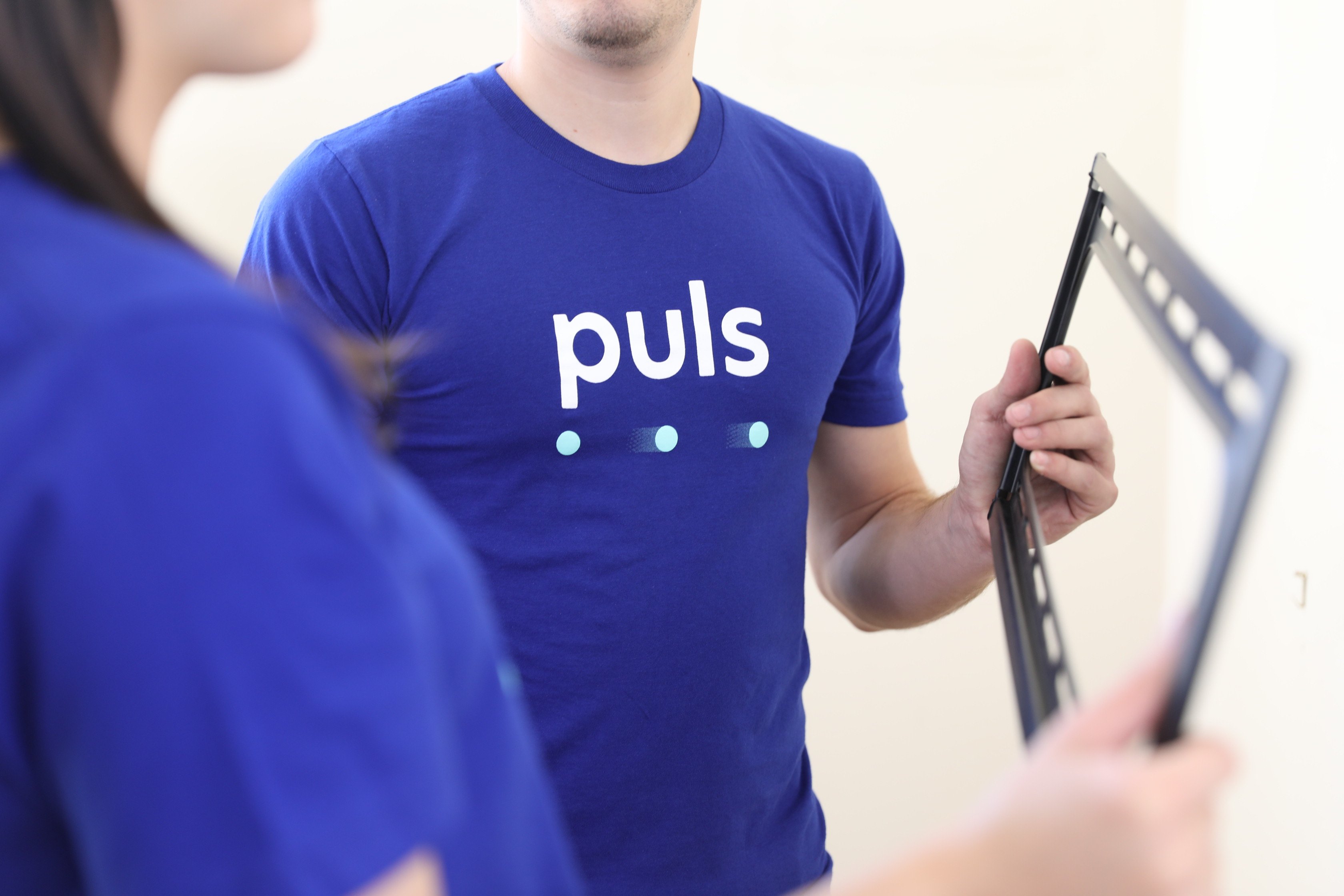 If you just want a hand mounting your TV, or if you're having trouble deciding which TV mount is best for your space, Puls can bring a fixed or full motion TV mount to you as part of your installation service for an additional fee.
Once you've selected your favorite TV mount (or you just want us to bring one to you!), book a TV installation service with Puls anytime for easy TV mounting professionals at your door, whenever you like.