Now that the official kick-off to the holiday season has begun, you've probably got a long list of things you need to accomplish before you start entertaining. The last thing you need is to have your dishwasher break down. Sure, you can wash all those "good dishes" by hand, but who's got the time for that?
Whether your dishwasher isn't cleaning properly, has sprung a leak, or has just stopped working altogether, you need a dishwasher repair service, and you need it now. So, where do you start? First, don't panic. Dishwasher issues happen to everyone, and you're certainly not alone in this type of situation.
Second, don't call in your neighbor's Uncle Joe to figure out what's wrong. You're more likely to end up with a bigger mess than you started with instead of a reliable dishwasher repair, so always stick to the professionals.
It makes sense to do a search for "dishwasher repair near me," but can you trust that the top results are the best results? With so many choices, selecting just one company can be a daunting task. To make your search as easy as possible, here's how to choose the best company for all your dishwasher repair needs.
Skilled, Trustworthy Professionals

Unlike "Uncle Joe" who may have occasionally fixed a lawnmower or replaced a leaky faucet, the technician that comes to repair your dishwasher should be a certified expert in appliance repair. The staff specialist should be able to quickly diagnose your problem, obtain the proper replacement parts, and get your machine working as quickly as possible.
Fast, Reliable Service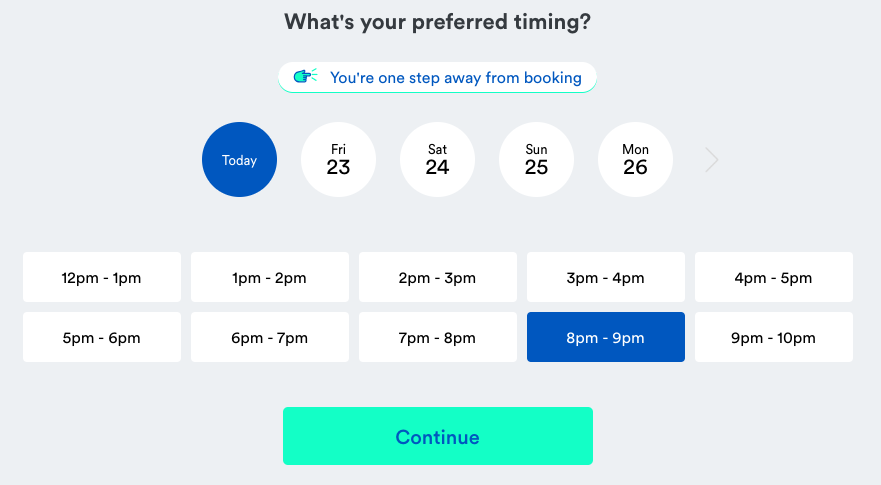 Look for a company that offers convenient scheduling within your timetable. Be wary if they don't have a professional website or there's only a phone number with an automated response. You should instead opt for a high-tech company that offers online scheduling or a live service representative to answer all your questions.
Quality Parts and Craftsmanship
A reputable dishwasher repair company will stock quality parts to service all makes and models, plus have qualified technicians to install them. It won't do any good if the parts to repair your particular unit are out of stock, or an inferior replacement part is used instead.
Adequate Pricing
Because you're desperate to get your dishwasher working quickly, you may be tempted to pay more than is necessary to get fast results. The best appliance repair companies don't take advantage of their customers by overcharging.
Instead, they understand that a happy customer is a repeat customer. You should receive a fair, accurate estimate for work to be performed before the job is started that both you and the repair technician feel comfortable with.
Guaranteed Parts and Labor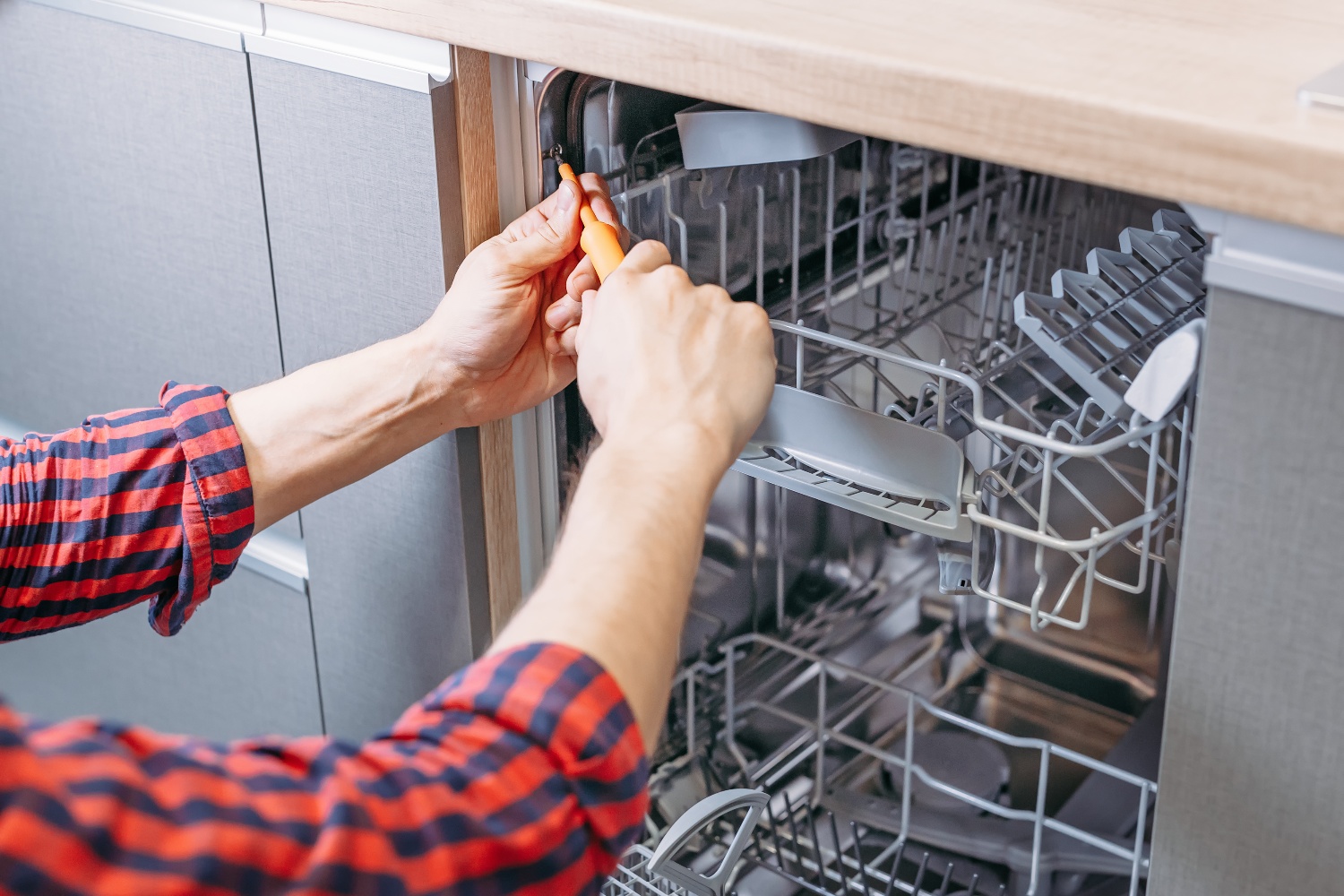 Once your dishwasher is repaired, you should expect it will keep working for a long time. As we all know, life often throws us a curveball and something else could go wrong with your dishwasher - or any other appliance, for that matter - in the future.
Don't get caught in that vicious cycle of paying over and over again for the same repairs. The best appliance repair company will guarantee that their parts and labor are free from defects, and will stand by their work, no matter what happens down the line.
Puls to the Rescue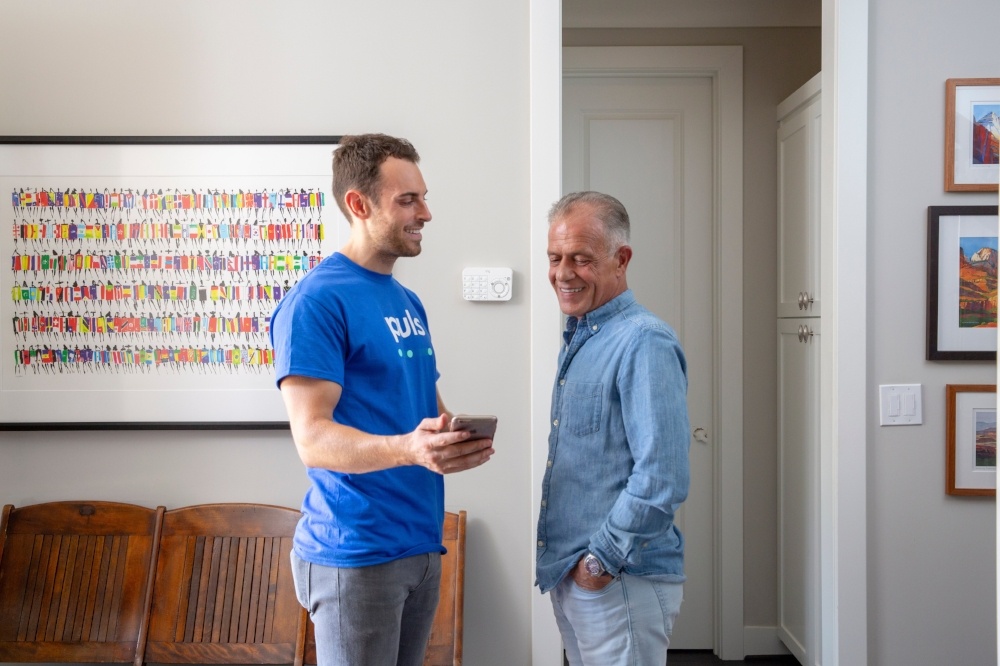 With a nationwide network of over 2,500 professionals servicing more than 50 metro areas (and growing), Puls is ready to resolve all your dishwasher repair needs.
With trust and safety top priorities for the company, all Puls technicians are carefully screened with a comprehensive background check. Each of our specialists is highly skilled and experienced in appliance repair, so you can be sure your dishwasher will be fixed right the first time - and with our 90-day guarantee on parts and labor, we'll even come repair it again, free of charge.
We know your time is valuable, so we've made it easy to schedule appointments online. Select your location, date and time with just a few clicks, and we'll text you when we're on our way. For just $79, we'll come to you for a thorough in-home estimate within the same day, to help you figure out exactly what's going on, and should you opt for a repair, we'll waive this fee entirely. How's that for convenient?
All of our repairs are performed with top quality parts (many OEM) for most brand-name dishwashers, so you'll never have to wait weeks to get your appliance serviced. Each technician is trained to diagnose and repair your specific problem.
You deserve fair treatment and affordable pricing, which is why your Puls diagnostic is always completely free if you move forward with the repair. For your convenience, payment can be made on-site with a credit or debit card, cash, or via PayPal.
With Puls, the Choice is Clear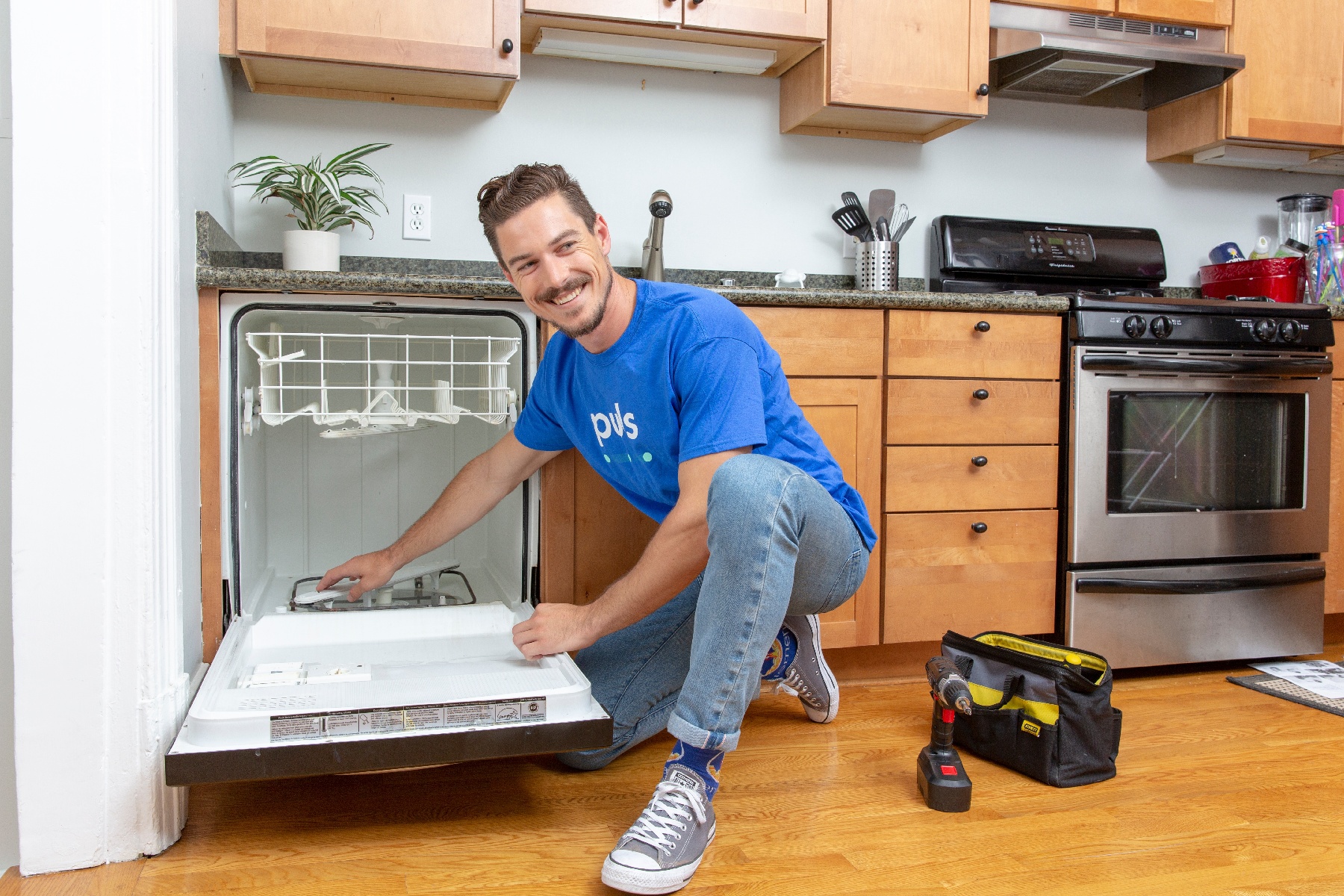 Whether you're seeking a refrigerator repair service or dishwasher repair, at the end of the day, your satisfaction is our top priority. Enjoy peace of mind knowing that the parts and labor used for your dishwasher repair are backed by the Puls guarantee.
So yes, there are plenty of dishwasher repair companies out there, but when it comes to the facts, the choice is pretty clear - why look any further than Puls?
Book your convenient, online dishwasher repair service with Puls today and your holiday party clean-up will be done in no time. In addition to our in-home estimate, you can even click here to get 5% off your first service with us to get you started.