Any ice cream aficionados out there probably know the old trick of taking your ice cream out of the freezer five minutes early to get that perfectly soft scoop – but if the spoon glides right in as soon as the carton hits the counter, you know you're in trouble.
From room temperature steaks to lukewarm milk, the telltale signs of a refrigerator not cooling are bad news. Fortunately, there are a few things you can do on your own to help put your refrigerator problems on ice. Read on for some tips and tricks to try when you find that your refrigerator is not cooling properly.
Check the Seal
One of the first things to do if your refrigerator is warm (or not cool enough) is to check around the door gasket to make sure it's sealed properly. Whether your refrigerator door simply isn't closed all the way or if the seal itself isn't airtight, it's a tall order trying to keep your fridge ice cold if all that cool air is escaping. That's why if your fridge isn't properly insulated, it could give the impression of a refrigerator not cooling all the way.
You might be surprised, but simply keeping that seal clean from all the crumbs and gunk that so easily get trapped in there can go a long way towards keeping your food cold now, as well as avoiding a gasket replacement further on down the line.
Take a Look at the Thermostat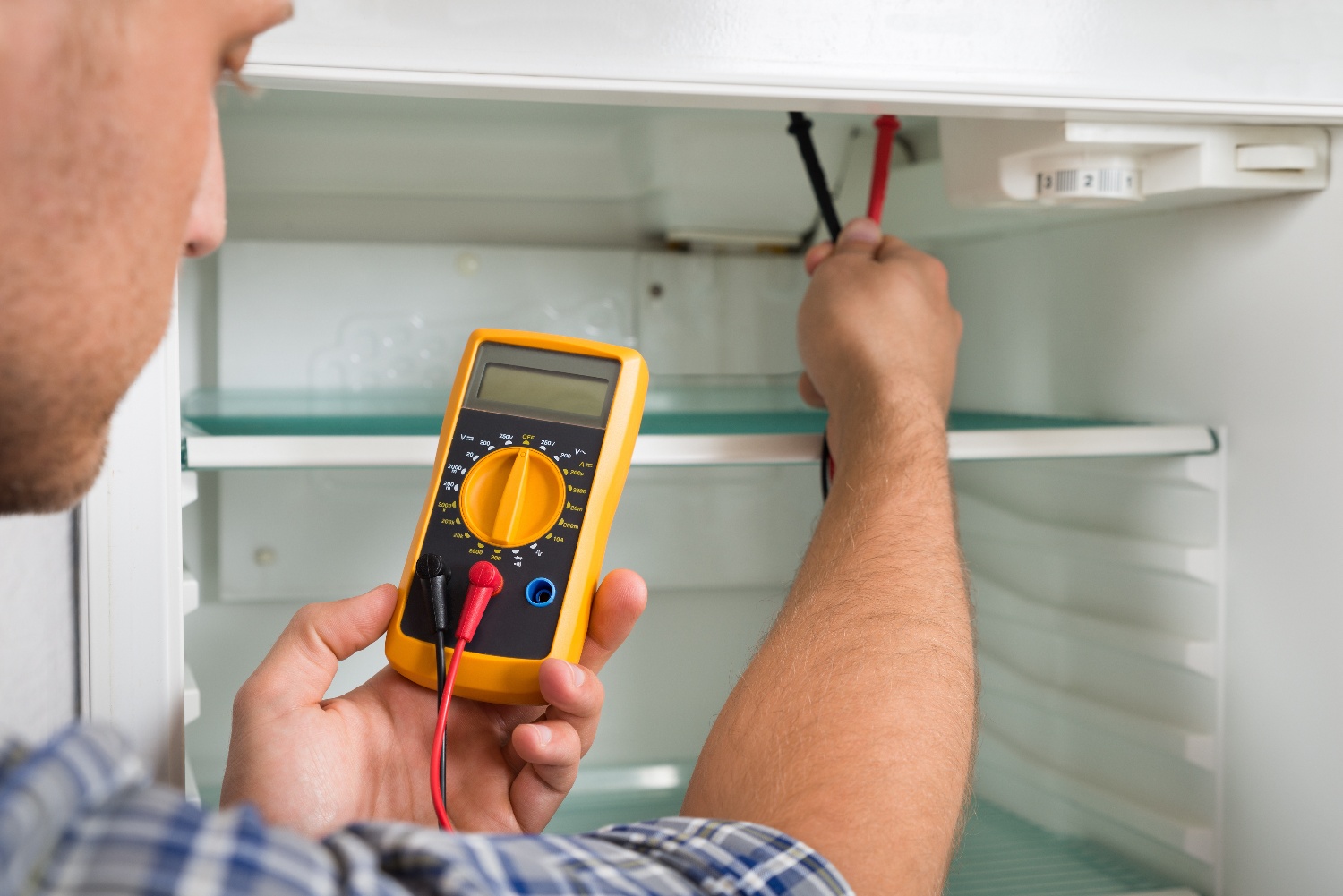 Another simple – perhaps seemingly obvious – step is to make sure that the thermostat wasn't accidentally adjusted to raise the temperature. Lots of models use a knob to adjust the thermostat, and these are often located in out-of-the-way areas of the fridge interior. If that knob accidentally got bumped or jarred, it could raise your refrigerator's temperature – and you wouldn't notice it unless you went out of your way to check.
Clear the Vents
Your refrigerator relies on air flow through a ventilation system between the freezer and refrigerator compartments to maintain a consistent temperature. If the vents get blocked, it impedes airflow and can cause temperatures inside your fridge to rise. This is actually quite common – both ice buildup and food items stored directly in front of the vents can contribute to blockage.
The good news is that it's quite easy to take care of this issue. Just locate the vents in both your refrigerator and freezer and make sure there's not a pileup right in front of them. Check for ice, as well, which can also stop air flow. If you see that the vents are icy, clearing them up is as easy as unplugging your refrigerator for a few hours and allowing the ice to melt.
Get Those Coils Clean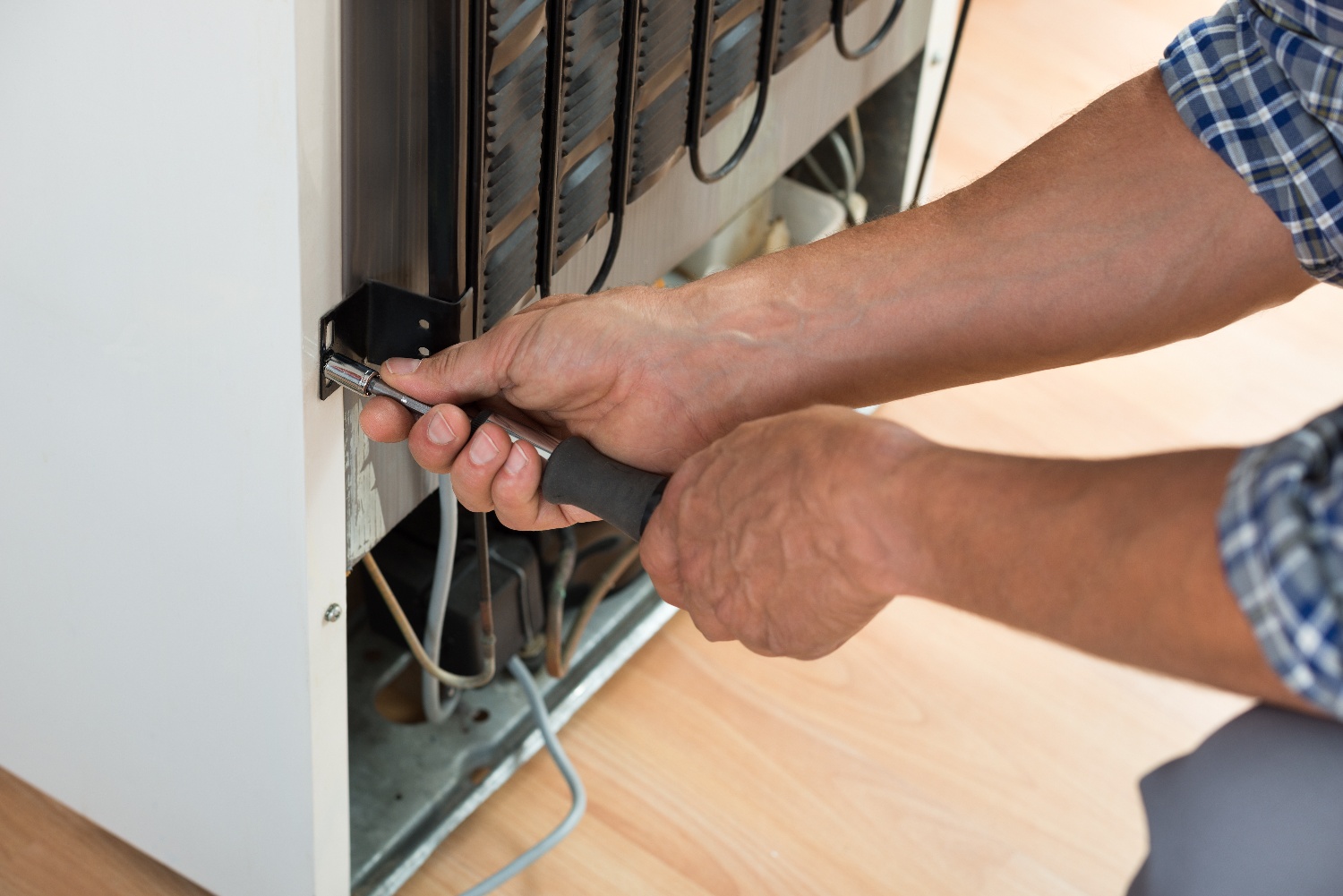 We seldom think about it, but the heat that's removed from inside your fridge has to go somewhere, and that's what the condenser coils are there for – to get rid of that excess heat so the interior of your fridge can stay nice and cool. The thing is, these coils naturally get dirty over time due to dust and other buildup.
With all that grime caked onto them, the coils can't get rid of the heat as efficiently, leading to the temperature inside your fridge going up. If your refrigerator is warm, one of the first things you should do is check to see if your condenser coils are dirty. Cleaning them is a five-minute job and can save you an appointment with a repair person.
You can locate the condenser coils either underneath or behind your refrigerator, depending on the model. You may need to slide it away from the wall to access coils located on the back. While cleaning the coils themselves is pretty straightforward – you simply need a good vacuum attachment and/or a soft brush to safely clean the coils without damaging them.
It's also extremely important that you unplug your refrigerator from the power source to make sure you avoid electric shock. After cleaning your condenser coils, simply snap the cover back into place or slide your fridge back against the wall and plug it back in.
Puls Offers a In-Home Fridge Inspection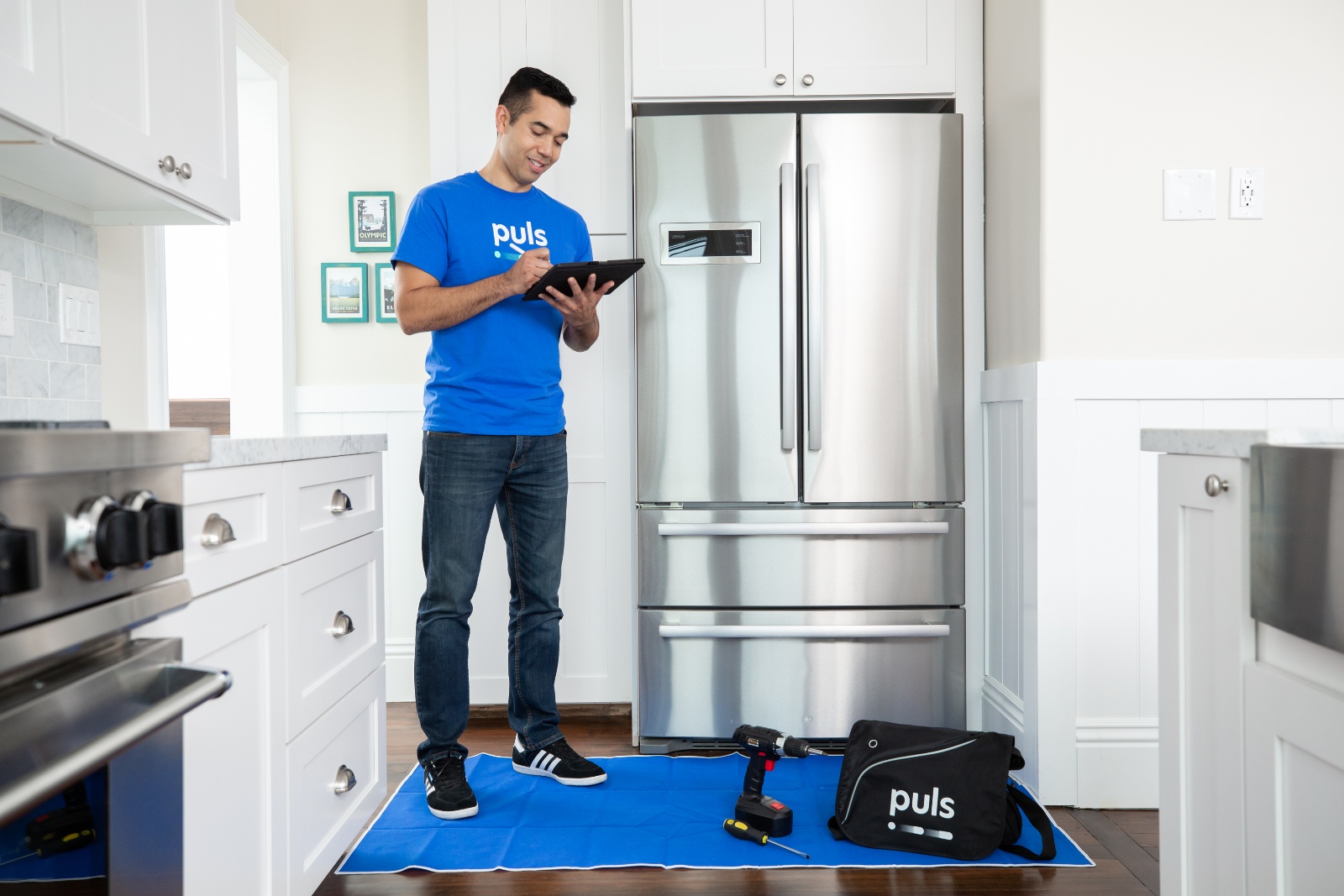 If you're familiar with Puls, you may already know how easy it is to schedule an appointment: simply hop online to book a time slot, and a certified Puls technician will be at your door in no time – often on the same day.
To make things easier, we also offer a thorough in-home inspection for just $79, which is waived entirely if you move forward with the repair. This will help you can get an idea of the issue at hand and how much it will cost before committing to anything
And, of course, we stand behind our technicians and the great work they do. That's why on all refrigerator repairs we offer a 90-day guarantee on parts and labor - you can even click here to get 5% off your first service with us.