Just like the inside of your home needs a good routine cleaning, the outside of your home can use an occasional rinse off to get rid of the dust, dirt, and algae that can build up throughout the changing seasons and harsh weather. The best way to eliminate all of this grime is to spend an afternoon using a pressure washer, which can get even the dirtiest patios, siding, and driveways sparkling clean.
Pressure washers are a simple, yet effective tool that homeowners can use throughout the year to clean off outdoor equipment as well as the house itself, but as much use as you can get out of them, they can be on the pricey side. So, many homeowners are often torn between whether to purchase one or just to rent one as needed seasonally. When you're thinking about whether to buy or rent a pressure washer, ask yourself these questions before you decide.
How Much Are You Willing to Spend?
When choosing between buying or renting a pressure washer, one of the most important things to take into account is how much you'll be willing to spend in one sitting. Buying a pressure washer is, of course, going to be more expensive than renting one initially, but renting one multiple times per year would easily surpass that cost.
According to Consumer Reports, renting a pressure washer can range from $40 to $100 per day and buying one can range from $100 to $600, depending on whether you choose a gas or electric pressure washer.
The bottom line is that you'll have to think about what will be most cost effective for your particular home. Although experts recommend that you pressure wash the outside of your home as well as the deck, patio, and driveway once per year (where renting may be most cost effective), many homeowners feel the need to do this at least once every season, which may mean that it's more cost effective to buy one.
How Often Will You Use the Pressure Washer?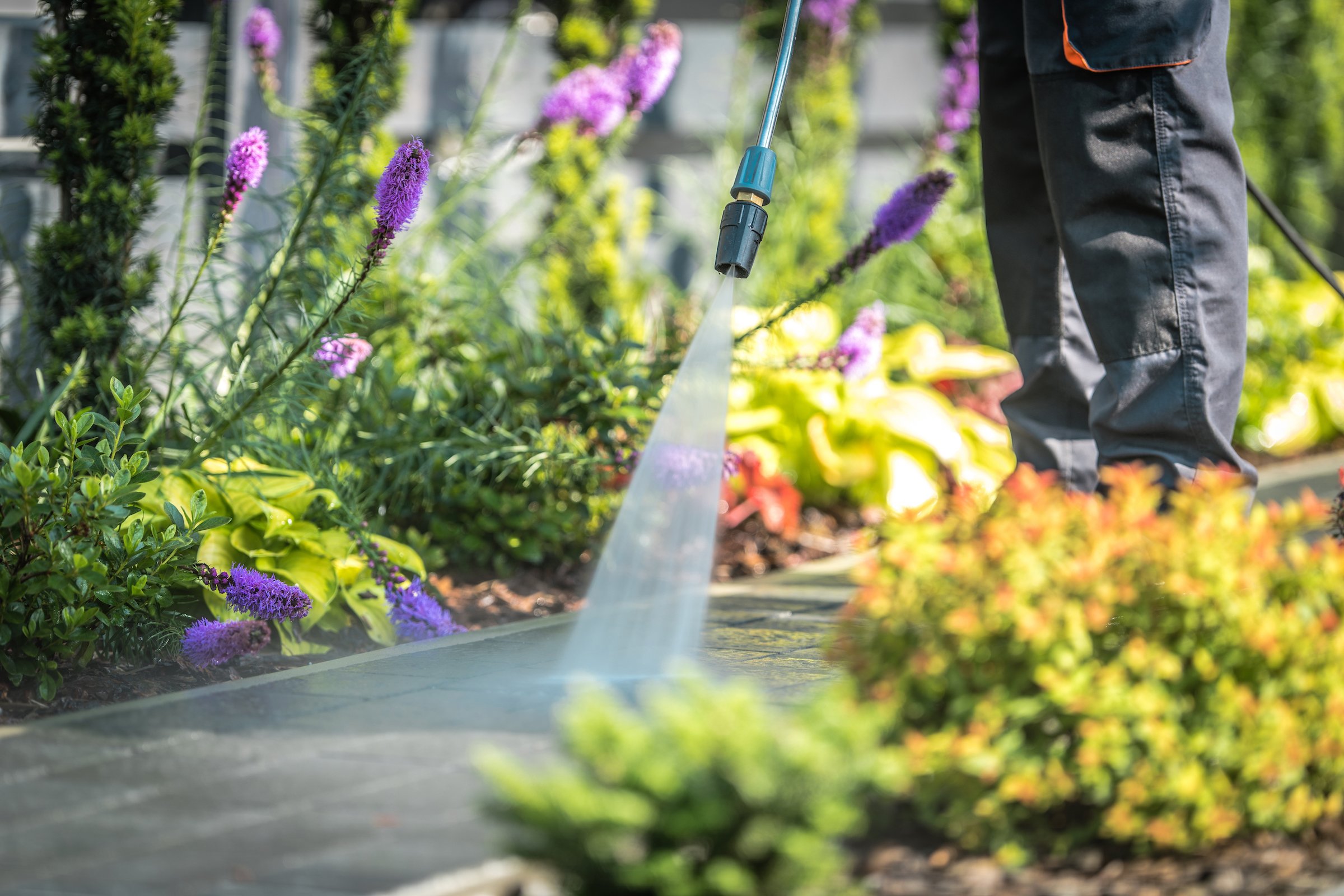 Now that you know how much a pressure washer will cost to rent and buy, you'll also need to determine about how many times per year you plan to actually use it. (Keep in mind that pressure washing should only be done on days that are mild and sunny so that the exterior can dry thoroughly.) How many times per year you pressure wash will largely depend on where your house is located, what kinds of terrain surrounds your home, and, of course, how much dirt and grime you can tolerate before you feel like you have to clean it.
If your home is surrounded by trees, you live on a dirt road, or your area experiences a lot of heat and humidity or fog (which can contribute to increased mold and mildew growth), it may be well worth it to purchase a pressure washer, as these factors can make your home more susceptible to a buildup of grime and dirt. This may also mean that you could need to add solvents or cleaning agents to your pressure washing routine so that you can ensure that all of the dirt, dust, and grime can be removed more easily.
However, if you live in a colder climate with a lot of inclement weather, you may only be pressure washing every once in a while, meaning that the investment of purchasing one won't be worth it.
Where to Buy or Rent a Pressure Washer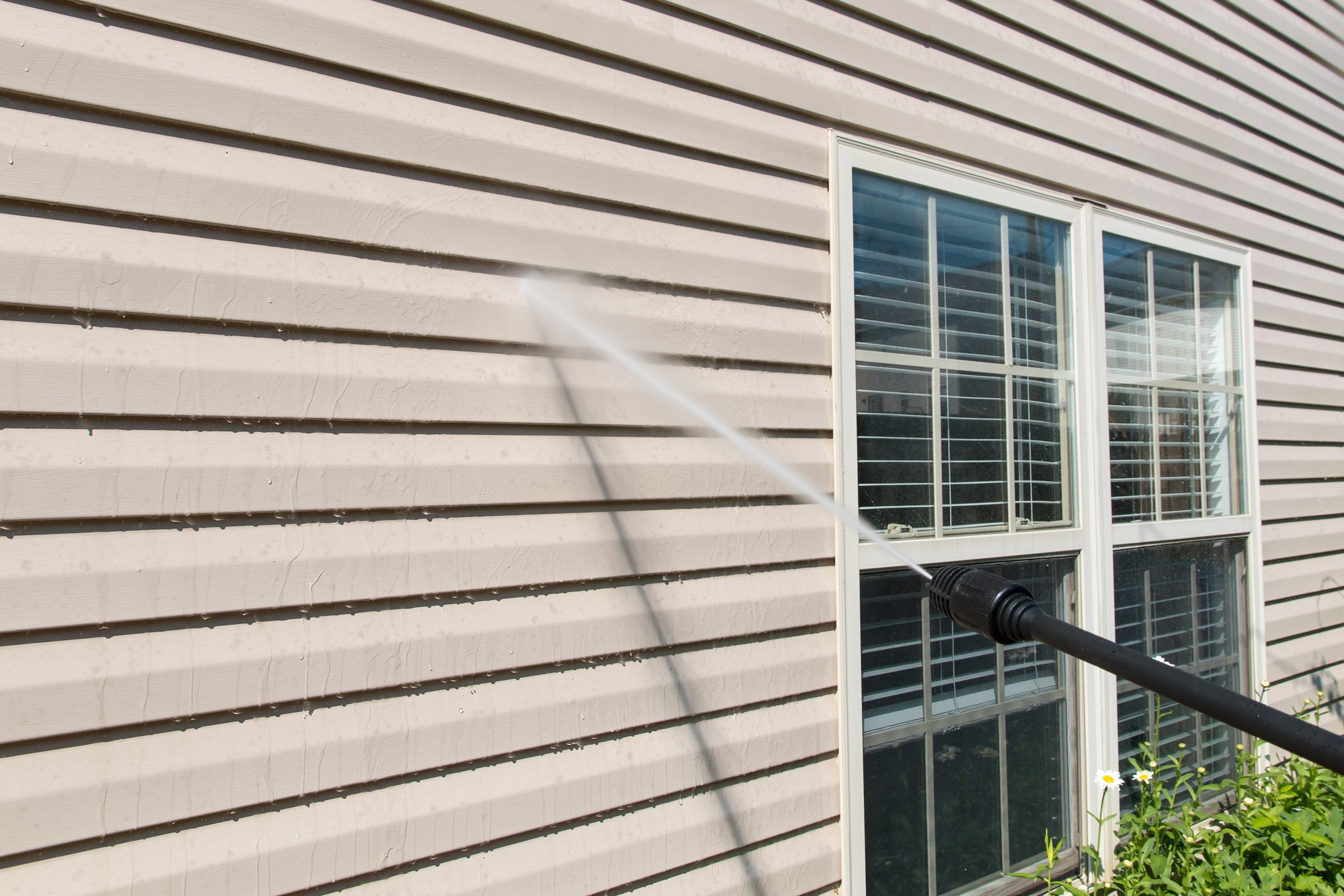 If you've decided to rent a pressure washer, you can pick one up for a few hours from your local Home Depot. It depends on your zip code, but the cost of renting a pressure washer will range from around $30 to $100.
You can purchase a pressure washer at major home retailers like Home Depot, Lowes, or Amazon. Keep in mind that you'll need to decide between a gas and electric pressure washer, both of which have pros and cons. If you need to pressure wash inside, you'll want to go with an electric pressure washer.
Should You Just Call in the Professionals?
Power washing can be a time consuming and often even a dangerous task for homeowners to complete (particularly if you have a two-story home and a ladder is involved). Whether you need your siding washed off or your patio could use some sprucing and you don't want to tackle it yourself, choose a handyman service that you can trust to get the job done.
Puls has handyman services that are efficient, easy to schedule, and that come with a 90-day guarantee on all installation and repairs. All you need to do to schedule an appointment is head to our website, book a date and time that's convenient for you, and wait for your technician to arrive.
Need a handyman service for inside your home or out? Schedule an appointment with Puls today!