The inside of your home isn't the only thing that needs sprucing—every few years, you should power wash your home to eliminate the buildup of dirt, grime, and algae.
That doesn't mean that power washing is without its challenges, however. One false move on the pressure washer and you can strip the paint off your home or even loosen the siding, which is why many people prefer to hire a professional.
Before you hire a professional company to pressure wash your home, you'll want to have a good idea of what the cost is going to be before you book. To help you avoid sticker shock, we've gathered the national average for power washing prices.
The Cost of Power Washing Your Home Yourself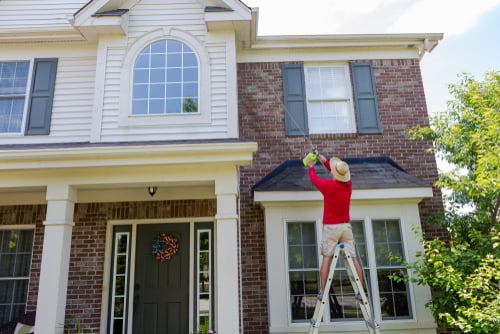 Power washing isn't exactly rocket science, so it's very easy for even the un-savviest DIYer to handle this project. If you don't already own a power washer, you can rent one from a hardware store like Home Depot and expect to pay around $76-$99 per day.
If you think you'll want to pressure wash your home multiple times per year, then it may be worth it for you to buy your own power washer. A simple pressure washer costs around $150.
Power washing can get tricky, however, if you have a two-story house. This will require that you use a ladder to reach every inch of the exterior. Because you'll be using a high-powered hose, you need to ensure that safety precautions are taken so that you don't accidentally fall backwards and injure yourself.
There are a few exterior materials that you should not pressure wash. Stay away from lead paint, wood siding, crumbling mortar, and of course, windows.
Should you choose to DIY the power washing of your home, don't forget to protect doors, windows, and landscaping so that you don't accidentally break a window or put large holes in your plants. This is especially important if you are power washing in plans to put your house on the market. The last thing you want to do is create more projects for yourself before you show it to prospective buyers.
Professional Pressure Washing Prices Per Hour for Your Home's Exterior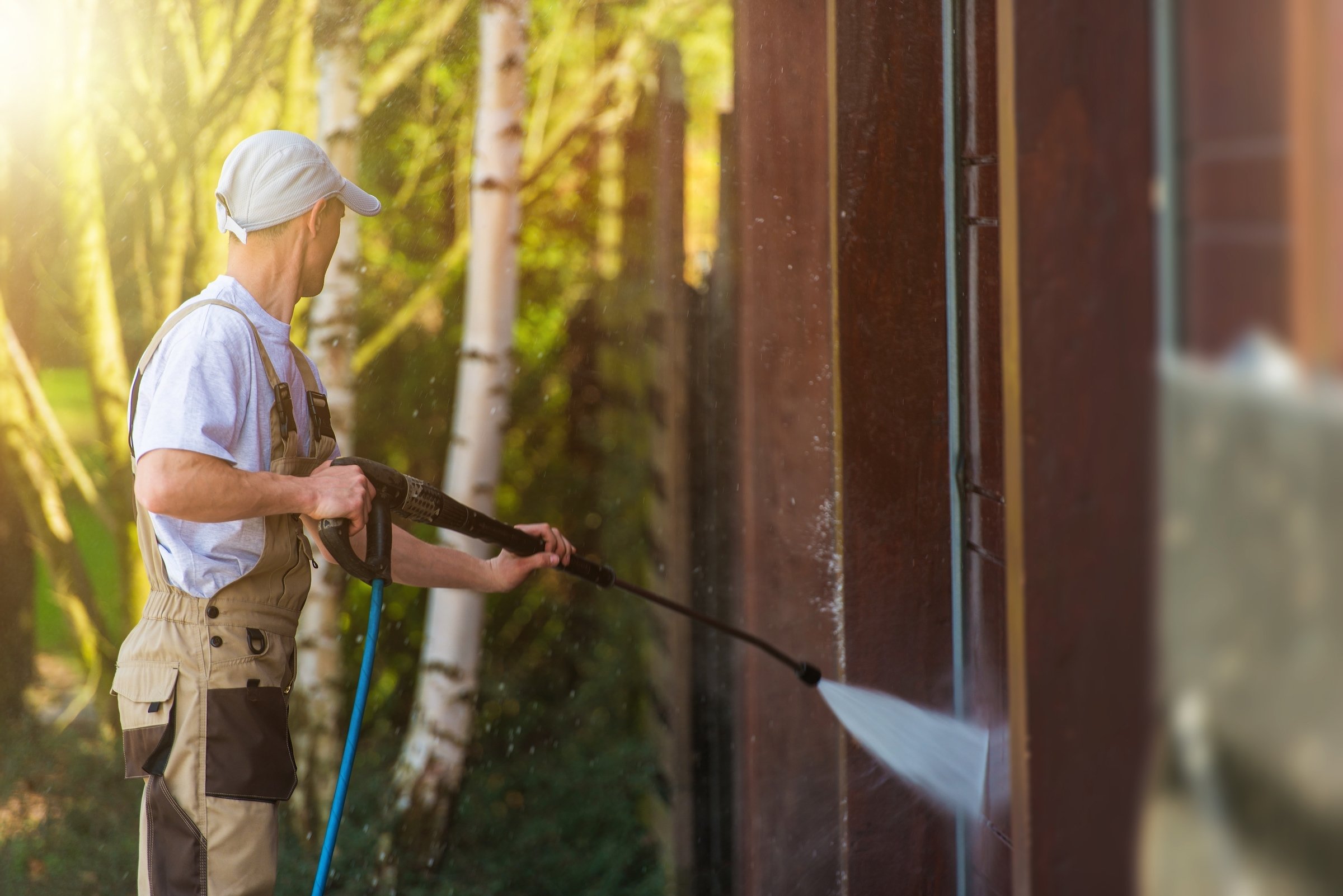 Broken down, pressure washing prices per hour are generally $60-$100. It will take a pro anywhere between two and six hours to complete the job on a 1,200 square foot house, depending on the severity of grime.
At the low end, the cost to power wash your house ranges from $360-$600. The reason the range is so broad is because prices vary for each city, and every home has details that a pro will take into consideration when she quotes you for the job.
Usually, pressure washing costs more if you have a two story home. You can also expect to pay a little extra if the pro uses mold and mildew solutions to remove caked on grime.
Pressure Washing Services Prices: Deck and Driveway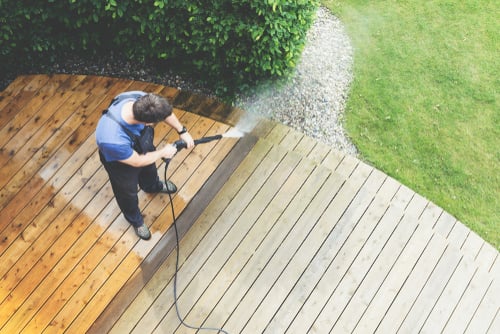 Remember, your house isn't the only thing that you can power wash. If you plan on hiring a professional team to power wash your house, you should also inquire about how much they charge for washing the driveway, sidewalks, or your deck.
The average cost to have a professional power wash your driveway ranges from around $160 to around $200. For a deck or a patio, you can expect to spend anywhere from $60 (simple, quick job) to $250 (including deck stain and additional cleaning solutions).
The Benefits of Pressure Washing Your House
Power washing your house is not only a good way to make it sparkle and shine once again, but it's also a crucial first step if you plan to repaint the exterior. In addition to pressure washing the house itself, you can use a power washer to spruce up sidewalks, the driveway, the front entrance, and fencing.
This is especially important if you're selling your home, as a clean and polished exterior is essential to impress buyers and to convince them to commit to purchase.
Calling in the Pros is Always an Option
If you live in the Dallas metro area and need power washing services, Puls is here to help. We offer exterior power washing through our handyman services. Our technicians are ready and equipped to power wash your home to restore it to its shiniest, cleanest version.
Our Puls technicians are experts in their field—because we only hire the top 10% of technicians who apply—so you can rest assured that your home will be well taken care of while in our hands.
Best of all, our services are convenient for you: You schedule a date and time that works best for your schedule on our online booking system. It's really that simple.