Personalizing your Amazon Echo device could actually be one of the most straightforward tasks you do all year. On the other hand, if you're not tech savvy, it could lead to a lot of frustration while trying to set up the smart speaker.
In order to avoid such frustration - we've compiled a list of setup hacks that will make your day-to-day use of the smart home device much more simple. You may be asking yourself, what are some ways I can use my Amazon Alexa enabled device?
For starters, through Echo's personal voice assistant Alexa, you can perform countless commands with your voice, from finding the latest score of a basketball game to recipes. With this smart device, dimming the lights, controlling your music, and even your thermostat is simpler than ever before.
Change the Echo Wake Word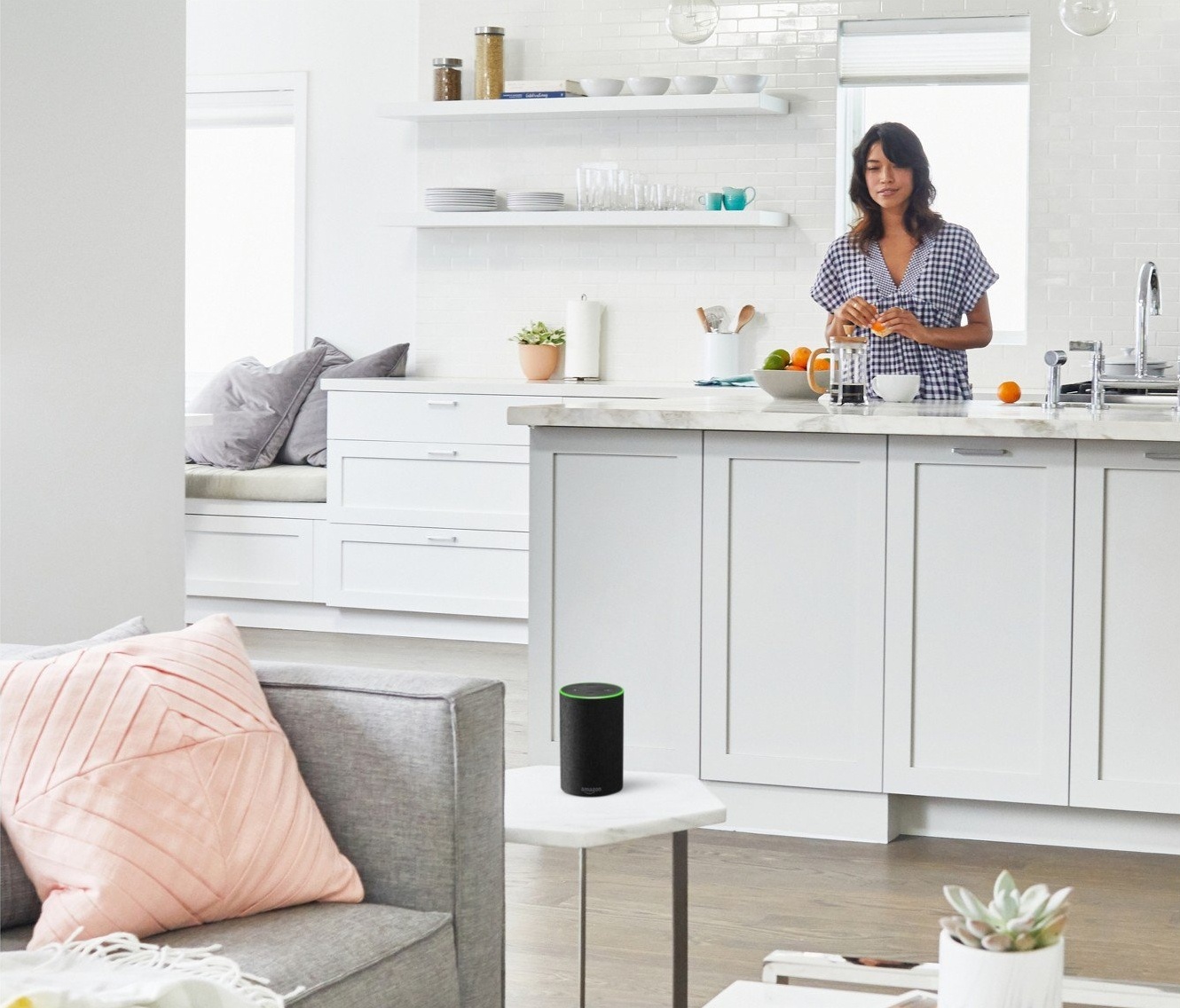 Photo Credit: Amazon
If you recently purchased an Amazon Echo device, you've likely already noticed that casually dropping the name 'Alexa' automatically triggers the smart assistant. This means that even if you have someone in your family named Alex or Alexis, you could cause the smart speaker to trigger unnecessarily.
To avoid this mishap, you can simply change the command that wakes your Echo device up. In this instance, choosing something less commonly spoken might just be key. All of this can be done from the Alexa app's settings, selecting the option for 'wake word' and picking from a list of predetermined words.
Connect to other Smart Devices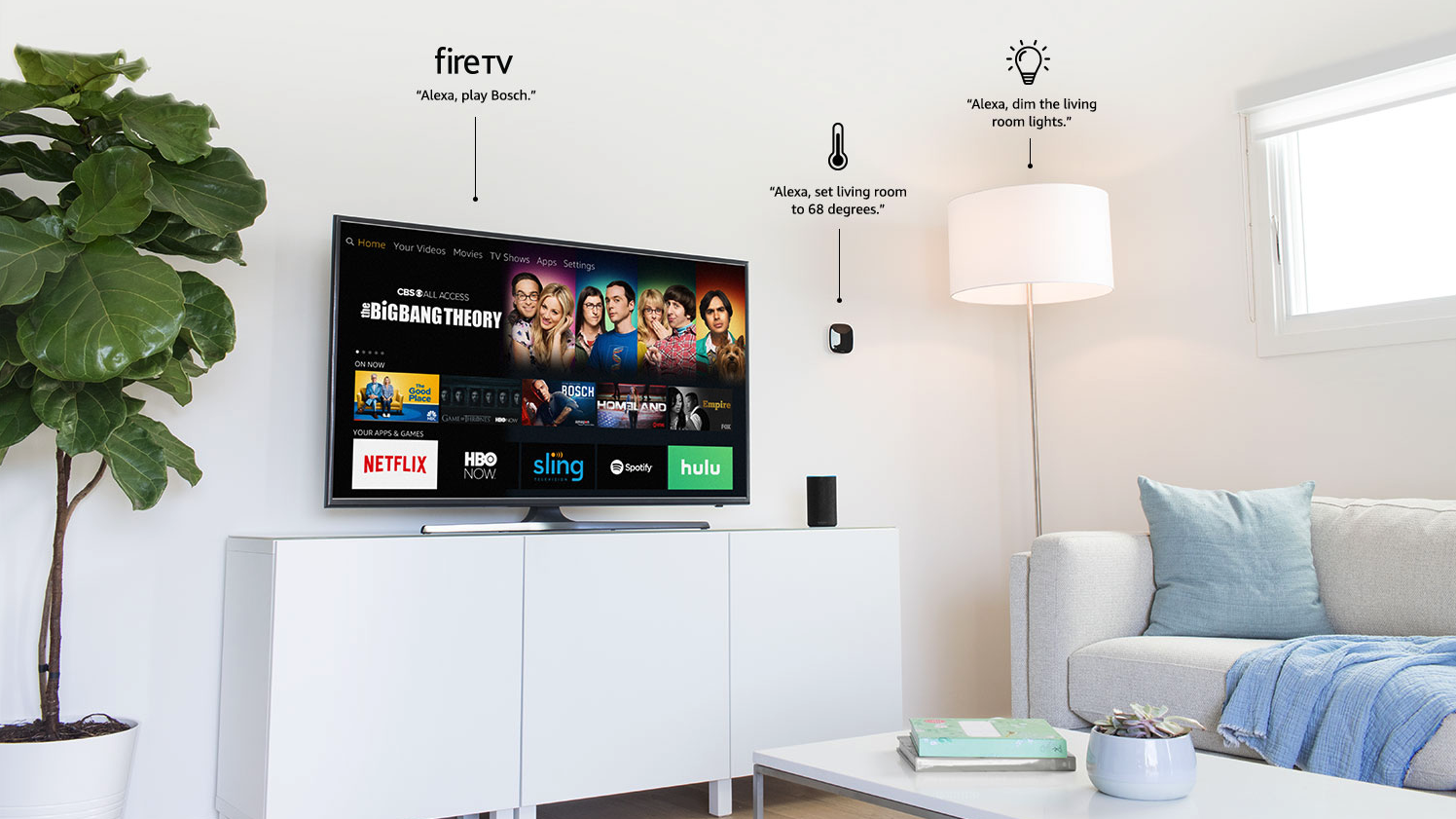 Photo Credit: Amazon
Program Amazon Alexa to make day-to-day tasks around the house a breeze. The great part is, there are so many smart home devices to pick from.
If this means controlling the temperature of your house using only voice commands, then so be it. You can do so with the help of a Nest Thermostat, which can be adjusted easily via Alexa.
If you want to create the ultimate mood lighting for movies, you should definitely hook your Alexa up to Philips Hue smart lighting. Choose from countless colors and styles of lighting for the ideal backdrop, no matter the time of day.
In addition to what we mentioned above, you can also connect your Alexa to the WeMo Smart Plug. Created by Belkin, turn on your electronic devices on and off anywhere in the world from iOS /Android devices. If you have an Amazon Echo smart speaker, you can also control these electronics with simple voice commands.
Another great smart device to connect to your Alexa is August Smart Locks. These handy locks eliminate the need for keys as we know it. The replacement - your smartphone! From your smartphone, you can lock, unlock, create virtual keys for guests as well as keep track of who enters and exits your home.
Connect your Calendar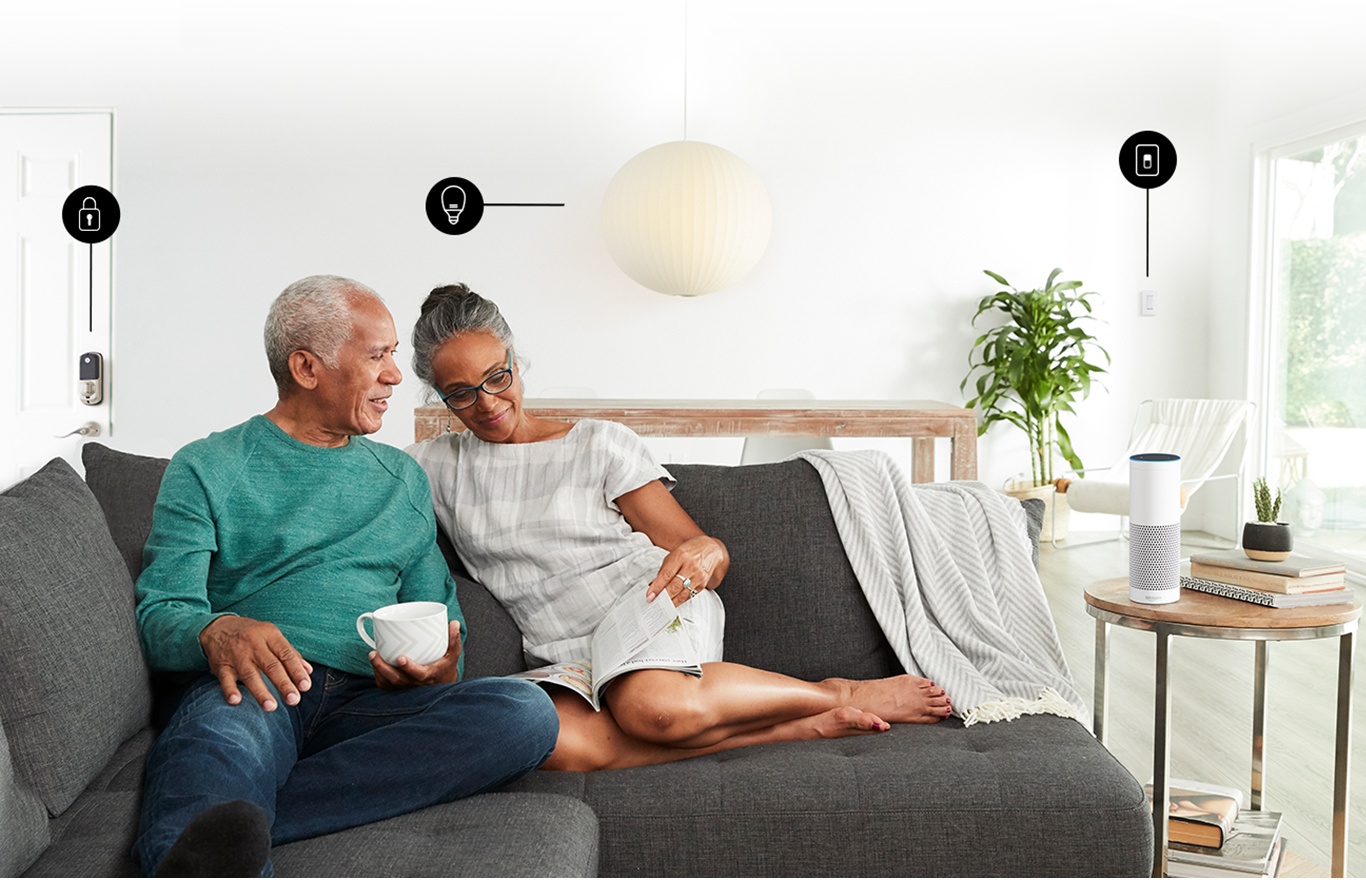 Photo Credit: Amazon
Managing your weekly calendar can be overwhelming, especially if your schedule is jam-packed with meeting after meeting. Luckily, Alexa can sync with popular calendar services like Google, Microsoft, and Apple.
After connecting your email, you can use Alexa to inquire as to what your day looks like or what is set to happen exactly 15 weeks from today. Talk about convenient.
Listen to Music in Every Room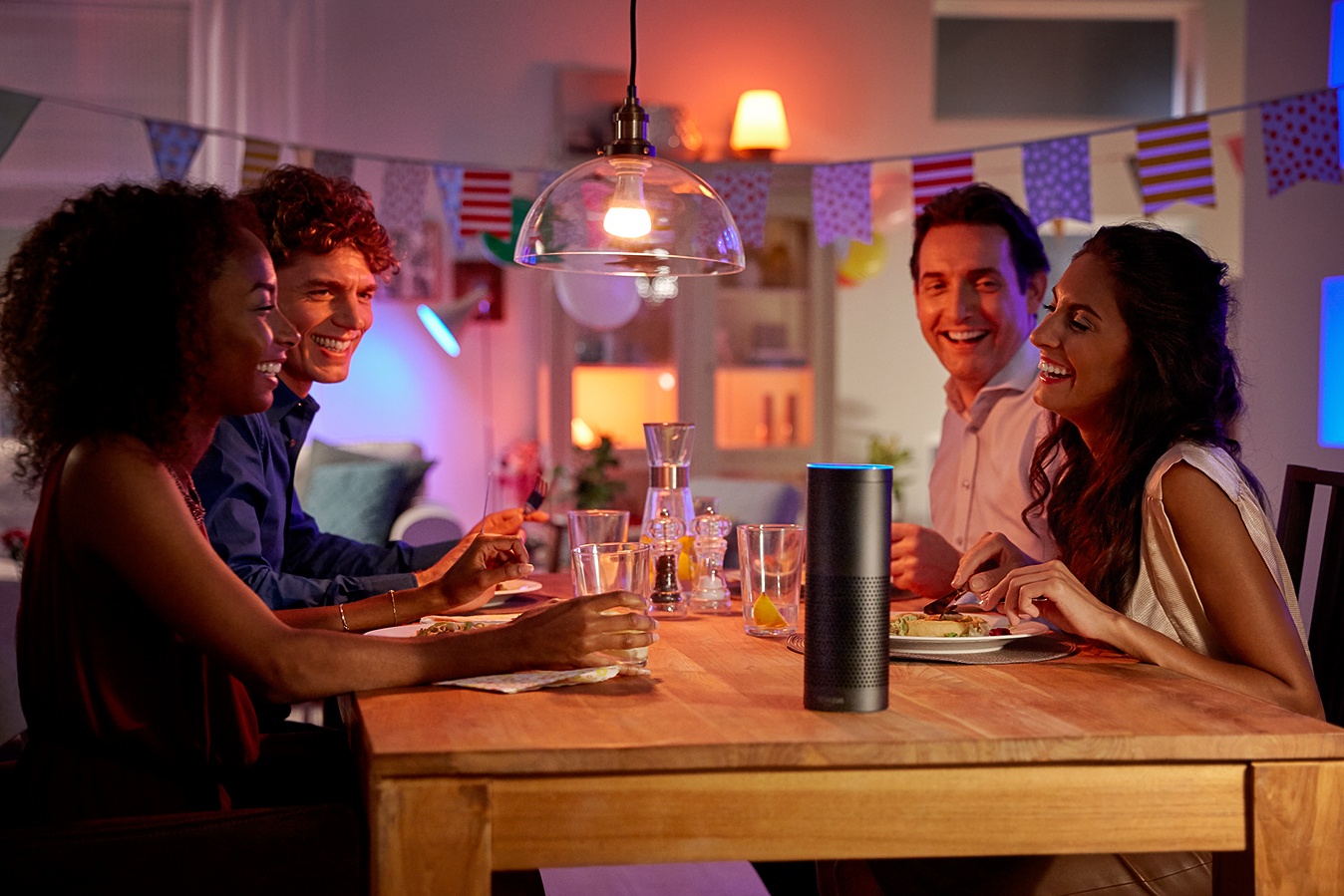 Photo Credit: Amazon
Music is an important element of your daily life. So, listening to your favorite music in multiple rooms throughout your house must sound like a dream.
With Alexa, you can enjoy uninterrupted sound, great sound quality and even the option to control the music with the power of your voice. Make this dream a reality by manipulating your settings.
Head to settings in the Alexa app, click on 'smart home.' From there, you're given a few options. Next, choose the 'groups' tab and select 'add a group.' This will enable you to connect with other compatible music streaming devices, so you can listen to your favorite music all over your home.
Do it Right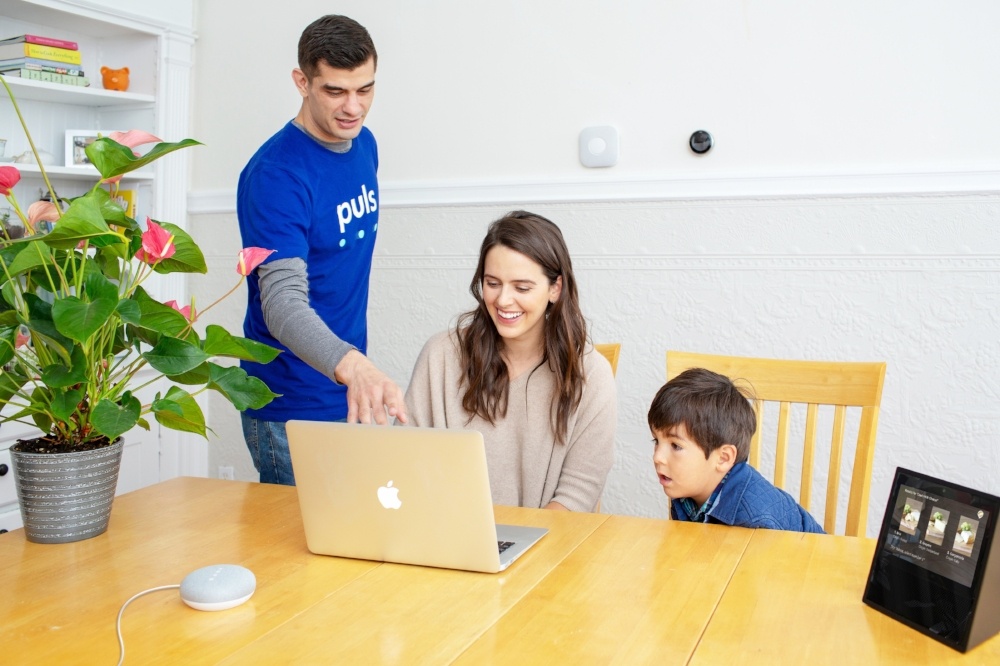 We want you to enjoy your new Amazon toys without frustration - that's where we come in. Puls offers professional setup for all your Amazon Echo products as well as a wide variety of smart home devices that work with Alexa's voice automation.
Our team of technicians will come to you whenever it suits your schedule most, for fast, seamless setup. Don't cut corners, do it right with Puls - book a smart home installation service online anytime. Click here to get $10 off your first smart home setup with us.