Ten years ago, TVs were big, and so bulky that finding the perfect location for them was a daunting task. In retrospect, television sets from the early 2000's were too massive. Today, there are plenty of options for making sure your TV is not only comfortable to view, but out of harm's way.
Enter TV wall mounts. These handy devices can do a great job at freeing up space in your living room. They even provide more angles for you to view your television as well, if you opt for a tilt or swivel mount. If you're considering mounting your new TV to the wall, we strongly recommend you consider using a 55 inch TV wall mount, which can be the optimal size for various kinds and sizes of TVs.
You might be asking yourself, what size of bracket should I use for my TV, and what are the advantages of using a 55 inch TV wall mount for your flat screen? You can read our full article on what size TV mount to buy for more specifics, but as a rule of thumb, a 55 inch bracket can be a great jumping off point.
Besides creating a stunning focal point in any room it's placed, 55 inch wall TV wall mounts also create optimal TV-viewing conditions, for reduced strain on your neck, back, and eyes for all sorts of sizes and types of TVs.
Why it's the Ideal Size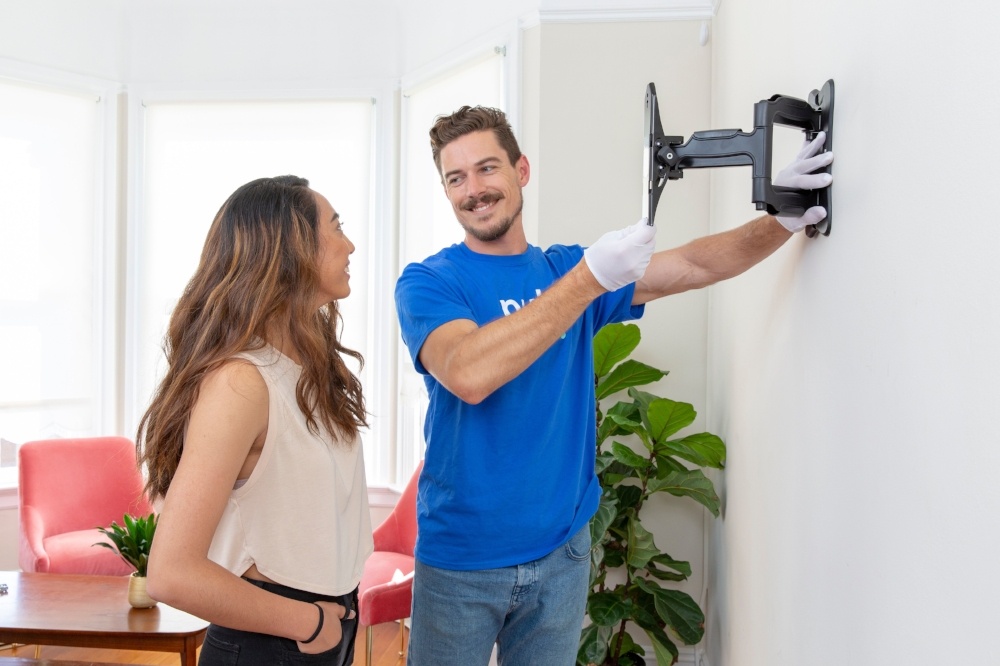 Most flat screen TVs manufactured in the past few years were meant to be mounted. If you have an older television set, you should first check to see if your TV is compatible with a wall mount. If it isn't, perhaps consider upgrading your television. If you're unsure of what size of a wall mount to use for mounting your TV, a 55 inch TV wall mount is a safe bet for a number reasons.
For starters, it's versatile. It's a relatively sturdy, durable size that can easily adjusted, and some models can expand in size from 26 inches to up to as large as 84 inches. Thus, it can be used with a wide variety of TV sizes, no matter the size, brand or style of flat screen you might have.
Don't have a TV mount at the moment? Not a problem - simply select which kind of mount you'd like (swivel or tilted) and we'll bring the suitable sized mount for your TV to you as part of your Puls TV mounting appointment.
What Can You Do with a 55 inch TV Wall Mount?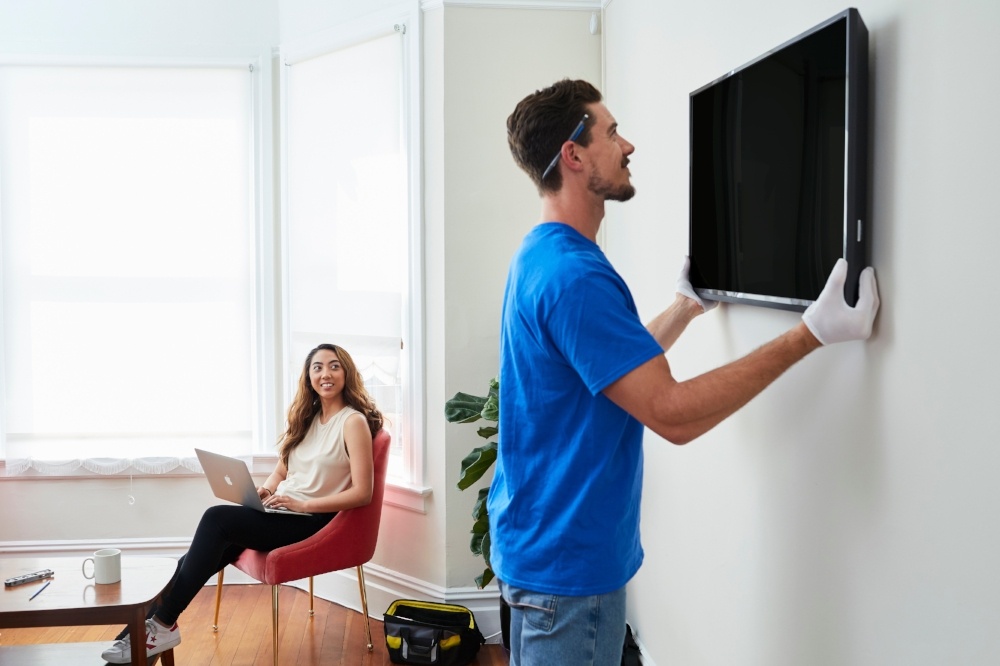 Entertaining guests can be satisfying, especially for a movie night in or watching the game with friends. If you plan on hosting company, know that a 55 inch wall mount can help take that experience to the next level to create an enhanced visual display with your mounted flat screen TV, no matter if you've got a smaller or larger TV.
Starting at the most basic of 55 inch wall mounts, there's the flat mount, also known as the standard TV mount. This is one of the least expensive options, as a flat mount provides the less overall flexibility. You cannot angle or tilt your television on a flat mount, but if this is your first time mounting your TV, a basic wall mount may be right up your alley.
Another TV mounting option is the tilt or swivel mount. These mounts let you change the vertical angle of your television screen. You can also adjust for perfect comfort, and you can even lie on the floor while viewing the TV as well.
Finally, full motion mounts happen to be the cream of the crop of TV mounts. They have a fold-able arm between the wall and the TV, allowing you to adjust your television any way you'd like. At the end of the day, they're all fantastic options, and can usually be adjustable to match the specific size of your TV.
Puls Has You Covered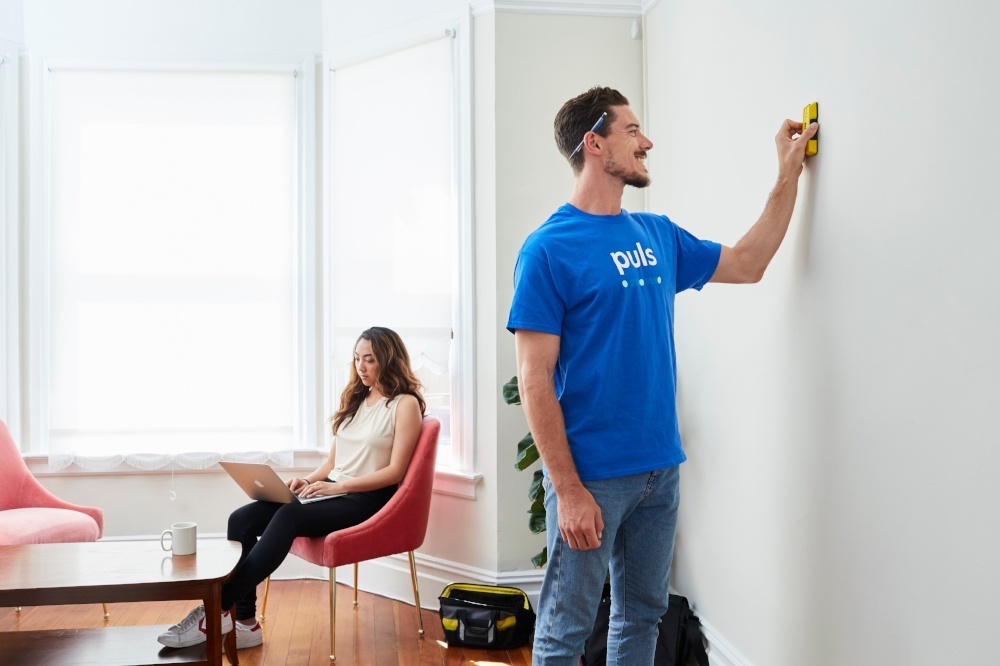 Puls can install a myriad of TVs and surround sound systems in your home, within the same day. We can even conceal wires, install shelving units around your TV, and lots more. Have a sound bar you want installed? Want your TV mounted above a fireplace? No problem - we can install those, too.
Book a same-day TV mounting appointment with our experts in a matter of seconds. Our skilled Puls technicians will handle the rest from there, so you can relax and enjoy your newly mounted TV. Click here to get 5% off your first service with us.