If the rumors are true, 2018 will bring something exciting for everyone as far as new iPhones are concerned. Even before last year's release of the premium-priced iPhone X, there were already whispers that Apple would continue with last year's trend of releasing not one, but three new iPhones for 2018.
Taking a page out of Goldilocks and the Three Bears, Apple is said to be releasing a super-sized iPhone X update (with a probable super-sized price tag, to match), alongside a second-generation iPhone X standard model, as well as a cheaper entry-level iPhone that retains some of the iPhone X's new tech.
If the speculation pans out, it looks to be a move by Apple to expand its reach back into a slightly lower priced market. A more affordable iPhone model would still be far from a budget item, of course, but could draw a crowd of Apple fans looking for the newest iPhone features but who aren't likely to spend upwards of four figures on a new device.
So, what would these three iPhone models entail, exactly? While there are rumors abound and not much has been substantiated just yet, here's what we think you can expect to see from the new iPhone 2018 models.


New iPhone release date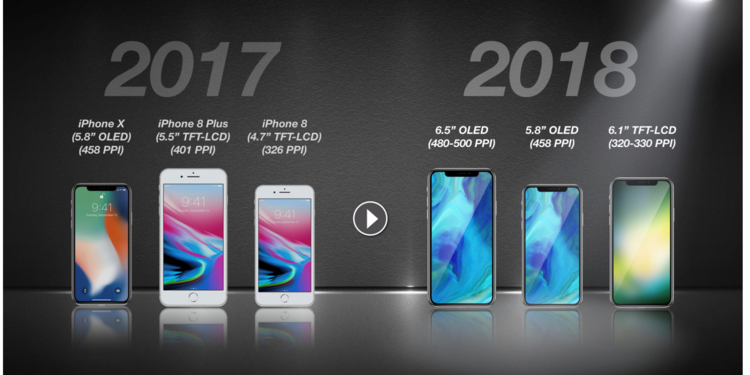 Photo Credit: Business Insider/KGI Securities
Over the last six years, Apple has been consistently secretive about their new iPhone release date, but have simultaneously been consistent about launching new iPhones in early-to-mid September. With virtually no exceptions, new iPhones were announced no later than September 12, and began shipping 10 days to two weeks later.
This year, most analysts have the new iPhone release date pegged somewhere between September 12 to September 14.
New iPhone 2018 display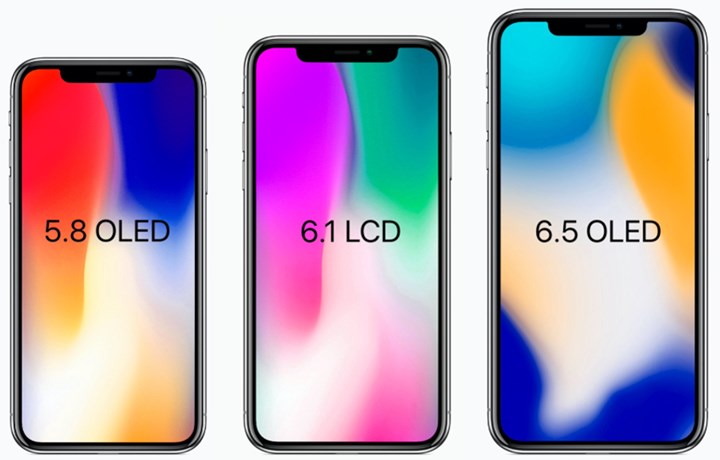 Photo Credit: Girlfriend Magazine (AU)
Understandably, the first thing everyone wants to know is what the new iPhones will bring to the table in terms of display. As of now, it looks like the two higher-end models will most likely retain the phenomenal OLED display found on the iPhone X. While the cheaper model would sport a more affordable LCD display, the good news is that it could feature Full Active LCD display technology, which would still make it a step up from the iPhone 8 and 8 Plus.
As far as size goes, the second-gen iPhone X would probably stick to the 5.8 inch display, while the larger iPhone (perhaps called the XL?) would come with a 6.5 inch screen and the entry-level iPhone would feature a 6.1 inch screen.
For all three, however, Apple would retain its current edge-to-edge no-bezel design, along with the True Depth camera system that supports Face ID.
New iPhone 2018 features
If the speculation about Face ID holds true, it probably means that Apple's flagship line will lose the Home button and fingerprint sensor for good. However, if you're reluctant to make the switch to Face ID, there's a good chance that the iPhone 8 and 8 Plus will remain in the lineup – and at a $100 discount, to boot.
Other possible features include dual-SIM functionality, longer battery life, and all three upcoming models are rumored to boast a speedier upgraded A12 processor.
The 5.8 inch and 6.5 inch models will also probably have two – or possibly even three – rear cameras, though the more budget-friendly model looks like it will sport just a single lens. Keeping it affordable also means that 6.1 inch model should also feature an aluminum frame rather than a stainless steel one, and may not support wireless charging.
New iPhone 2018 price point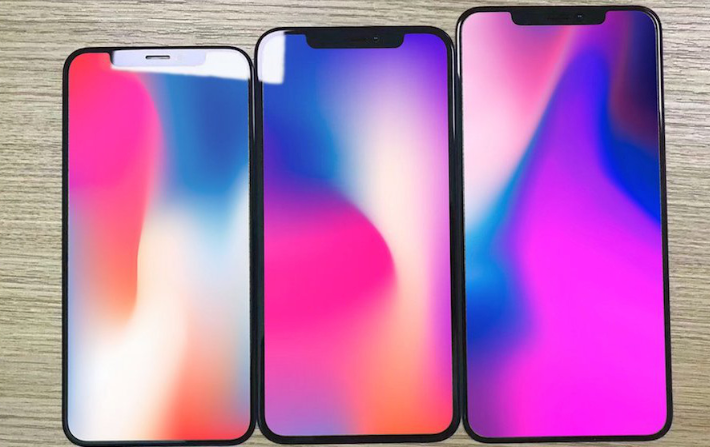 Photo Credit: iDrop News
The biggest news when it comes to price point for the new iPhones continues to relate to the cheaper model, which could start as low as $650, though speculation has put it as high as $800.
The 6.1 inch second-gen iPhone X would probably hover around the current price of $999 for the entry-level model, and the larger 6.5 inch device could ring in at $1,099 or even $1,199. However, none of this is set in stone – some analysts have suggested that Apple fans could be pleasantly surprised by lower price tags by up to $100.
All this will probably be cleared up in the near future with the official launch of the new 2018 iPhone lineup. Stay tuned to The Beat for all the latest news surrounding the upcoming release of the new iPhones for 2018, and all other tech related news and updates.