We get asked this question a lot – usually by people concerned about viewing angles and getting the optimal picture out of their television. Unless your screen is picking up some pretty intense glare, though, we recommend that when deciding how high to mount a TV, you take comfort into account first.
That's because when all's said and done, you're probably going to be spending a pretty significant amount of time sitting in front of it – and you definitely don't want to be craning your neck the whole time. Regardless of what's motivating the decision, though, the question still remains: what's the best height to mount a TV?
The comfort zone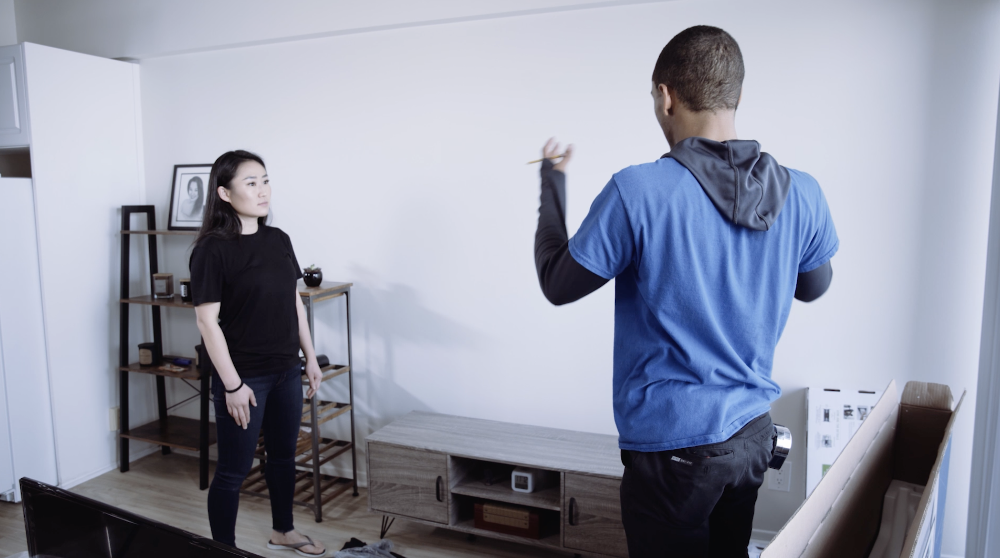 The answer to what's the correct height to place a TV is that there is no single answer. That is, it depends on a few different factors.
For most people, the ideal placement is slightly below eye level – though we can understand if you think that would lend a somewhat peculiar quality to your room's décor. If you're hesitant to place your set that low down, eye level should be fine as well.
But again, this isn't an exact science – a lot of the answer to this question depends on your personal preference. Assuming that the mounting bracket will fit onto the center back of your TV, it isn't too hard to measure the height that's comfortable for you (and even if it isn't exactly centered, a quick addition or subtraction of a few inches will do the trick).
Get a couple of able bodied friends to hold your soon-to-be-mounted TV in front of the wall, then get nice and comfortable on your favorite sofa or easy chair. Have them raise or lower it until you've found your ideal range, and voila!
Make a pencil mark on the wall where the center of the television is, and drill your mounting holes there. If your mount isn't exactly centered on the back of your TV, adjust accordingly.
Hitting the sweet spot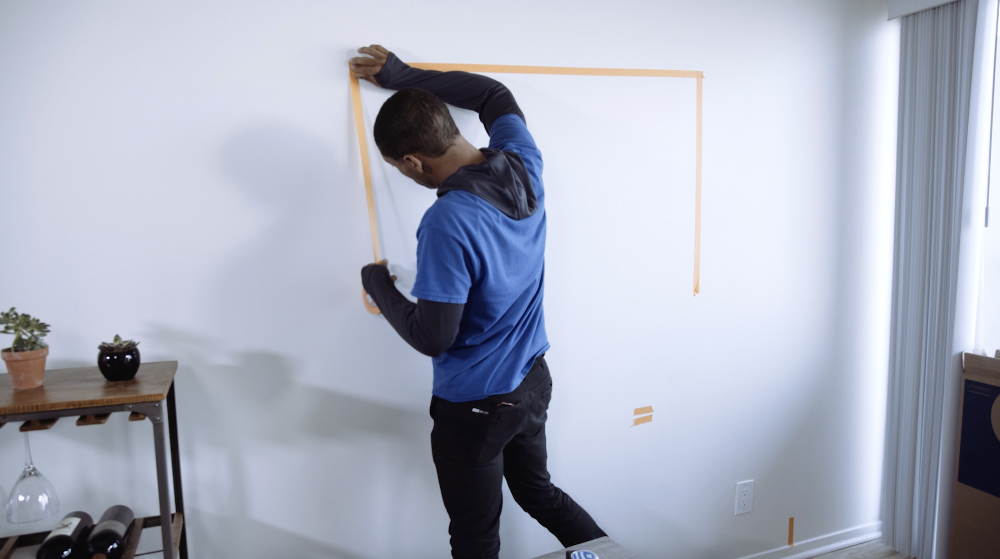 If you don't have any volunteers eager to lift your TV set while you try to get as comfy as possible, there are other ways to find your ideal viewing height.
One rule of thumb is that 40" to 42" is usually roughly sitting eye height – but we recommend you try and customize as much as possible rather than just ballpark it. After all, even things like the height of your couch or chair can affect where your eye level will actually be.
Grab a seat where you'll be watching your TV the most, and use a tape measure to find your eye level from the floor. It doesn't have to be super exact, so if you're off by an inch or so it's totally okay.
Next, mark that measurement on the wall in pencil, and that's where you want to put the center of your television. Most action happens in the middle third of your TV, so that's what you'll be focusing on. If you want to be extra precise, you can find the measurement of "TV without stand" in your product information, divide by two, and you've got the sweet spot.
Puls is here to make things easy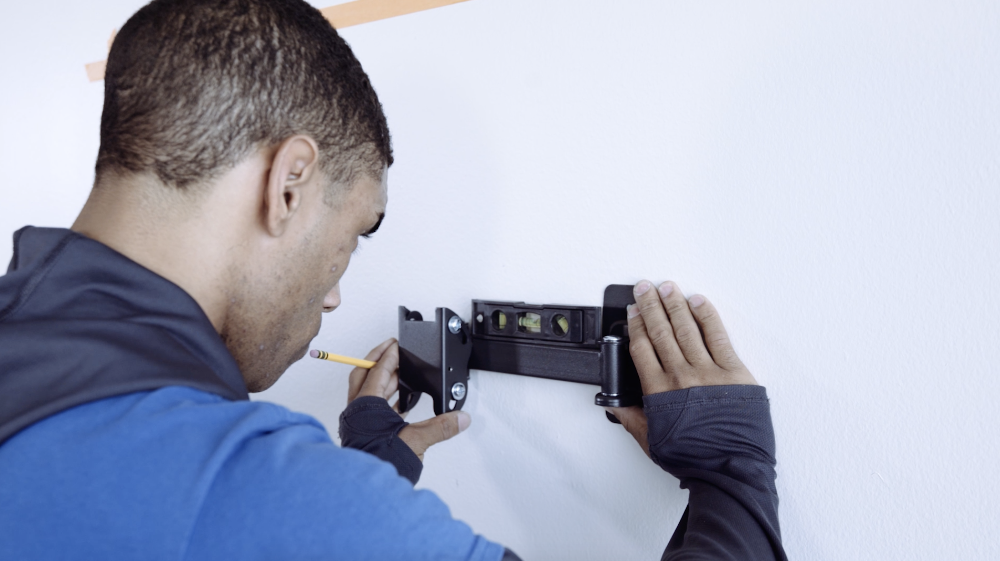 Does this all sound a bit overwhelming to you? No worries - that's where Puls is here to make things easy.
Your Puls technician can help you find the ideal height to mount your TV – and do all the drilling, lifting and technical configuration for you, so you can simply sit back, relax and get ready to enjoy your newly mounted TV. We can even help you conceal wires, mount shelving and sound bars, or hook up devices like your XBOX.
Simply hop online an book an appointment with our expert technicians at a time that works best for your busy schedule. We can be there within the same day to make things as seamless and convenient as possible.