In the aftermath of Christmas, after we've splurged on gifts and eaten more than is healthy, New Year's is such a hopeful occasion. We put away the tree, take down the stockings, and bring out a whole new set of accessories: yoga mats, Rosetta Stone CDs, and intro to guitar books.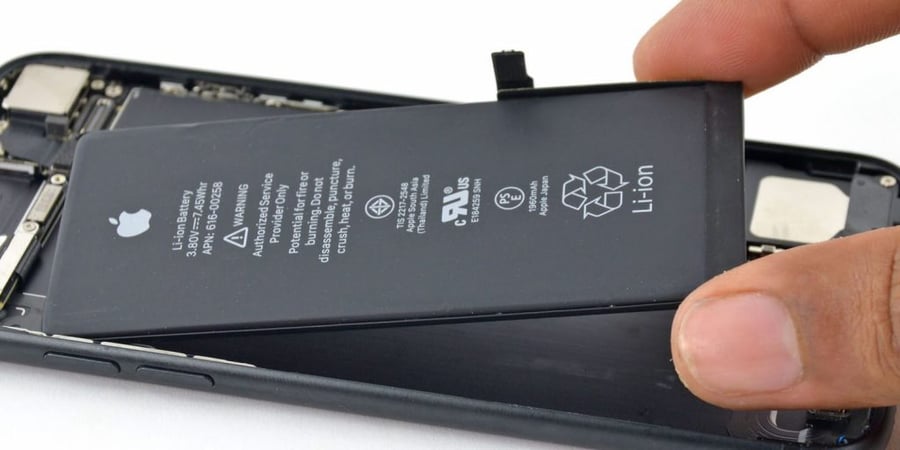 It's important to replace your iPhone battery to avoid other issues with your phone. Credit: 9to5 Mac.
There's a good chance they'll just sit in the corner collecting dust, but hey, at least we tried!
Still, this New Year's is a great time to stop procrastinating and get at least one thing done – so why not pick an easy one? The New Year is the perfect time to upgrade your iPhone battery. After all, it has been giving you the signals for ages – have you listened to your iPhone lately?
Here's 4 reasons to use this New Year's to get a fresh iPhone battery.
Because sometimes you use your phone as a phone
Did you make a resolution to speak with your friends and family more this year? If you did, you're going to want to have a working battery so that your phone doesn't shut off just as your best friend says something like, "I've never told you this, but..."
We often ignore battery health. It's inconvenient if our phone dies and we can't check our email, and it's borderline dangerous if we lose access to Google Maps, but sometimes it takes connecting with our loved ones to make us remember what the device is really for. And what good is it if we can't even use it?
Because you don't have to live this way
Is your phone overheating? Does it power off out of nowhere? Does the battery suddenly jump from 30% to zero? You can always start from learning more about why it wouldn't charge and what can be done.
If you've been tethered to an electrical outlet every time you want to use your phone, we've got a message of support for you: it doesn't have to be this way!
Seriously, if there's any time of year that's able to remind us how easy it is to get something done if we just stop procrastinating, it's New Year's. The payoff is huge, and it takes so little effort that after arranging for someone to come swap out that annoying old battery, you'll wonder how it ever took you so long.
Because Apple just admitted it's slowing your iPhone 6 down
For a while now, people have wondered if slightly older models such as the iPhone 6 have been slowing down with time. It turns out, they were right. Apple recently admitted that in order to prevent unexpected shutdowns and other issues in phones with aging batteries, it slows down performance instead.
What this means is that with a fresh battery comes fresh performance – so get your slow iPhone 6 acting brand new with a simple battery change.
Because it's time
Did you know that after 12 months your phone battery does not work as efficiently as it should? If you are experiencing issues with your battery charge and you haven't had your battery replaced in over year, we suggest scheduling a Puls service.
Our technicians will come to you anytime, anywhere to replace your phone battery, making sure you have a full charge throughout the day. Book a screen repair or battery replacement here.