Memorial Day (and almost summer!) is upon us, and you know what that means – it's prime time for all of your favorite outdoor activities: frisbee, grilling, lawn games, and catching up on this season of American Idol. (It's a guilty pleasure, we know.)
Taking your television outdoors is a great way of enjoying the best of both worlds. But if you're looking to watch the tube while you fire up the barbecue, you're probably going to have to brush up on the finer aspects of TV mounting outdoors – at least if you want to avoid a potential disaster.
While the payoff is big, TV mounting outdoors comes with all of the potential pitfalls you might imagine – both in terms of securing your TV to an outdoor wall, as well as subjecting it to the outdoor elements.
That being said, TV mounting outdoors is far from impossible. Simply follow these easy guidelines, and you'll have a superb viewing experience, and the peace of mind that your television is all set up to withstand anything mother nature can throw your way.
For a limited time only this Memorial Day, we're offering $20 off all TV mounting services with code: MEMDAY20. Hurry - offer's valid only through Friday, May 31st, 2019 at 11:59 PM PST!
Choosing the Right Model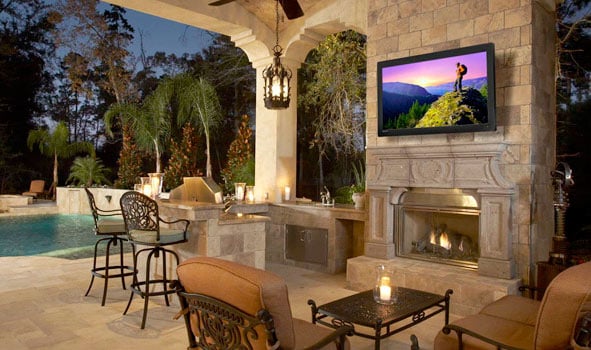 Photo Credit: Newtown Electronics
There are two ways to go about selecting the television you want to mount outdoors. You can go the hand-me-down way, simply taking your old TV outside when you upgrade to a newer model, or you can buy a new one altogether.
If you're doing the latter, it's important to pay attention to the type of television you're getting. Not only will an outdoor television last longer and stand up to the elements better, but it will provide a brighter display for a better viewing experience.
What's more, using an indoor television outside often voids the warranty. So if you find that your indoor TV is acting funny after a rainstorm, the manufacturer is not likely to be of much help.
Making the Case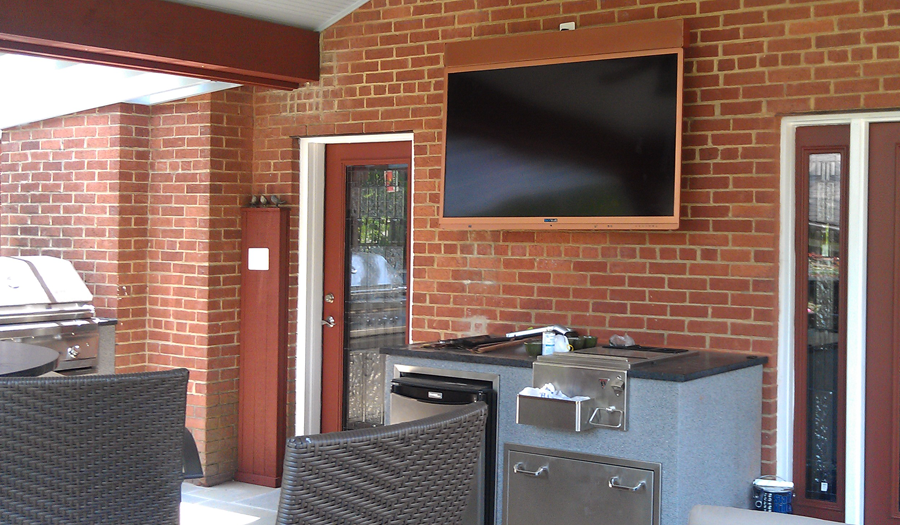 Photo Credit: Kuno Kultura
Even if you do use an outdoor television, it's important to protect it as best you can. An IP-rated television enclosure will keep your television safe from heat, cold, water, and dirt, and it will also protect it against theft or vandalism.
You might remember the IP rating system from your smartphone – water and dust resistant smartphones are rated according to the Ingress Protection scale just like the outdoor TV enclosure, which is graded on its ability to effectively seal off your TV from the elements.
Throwing Shade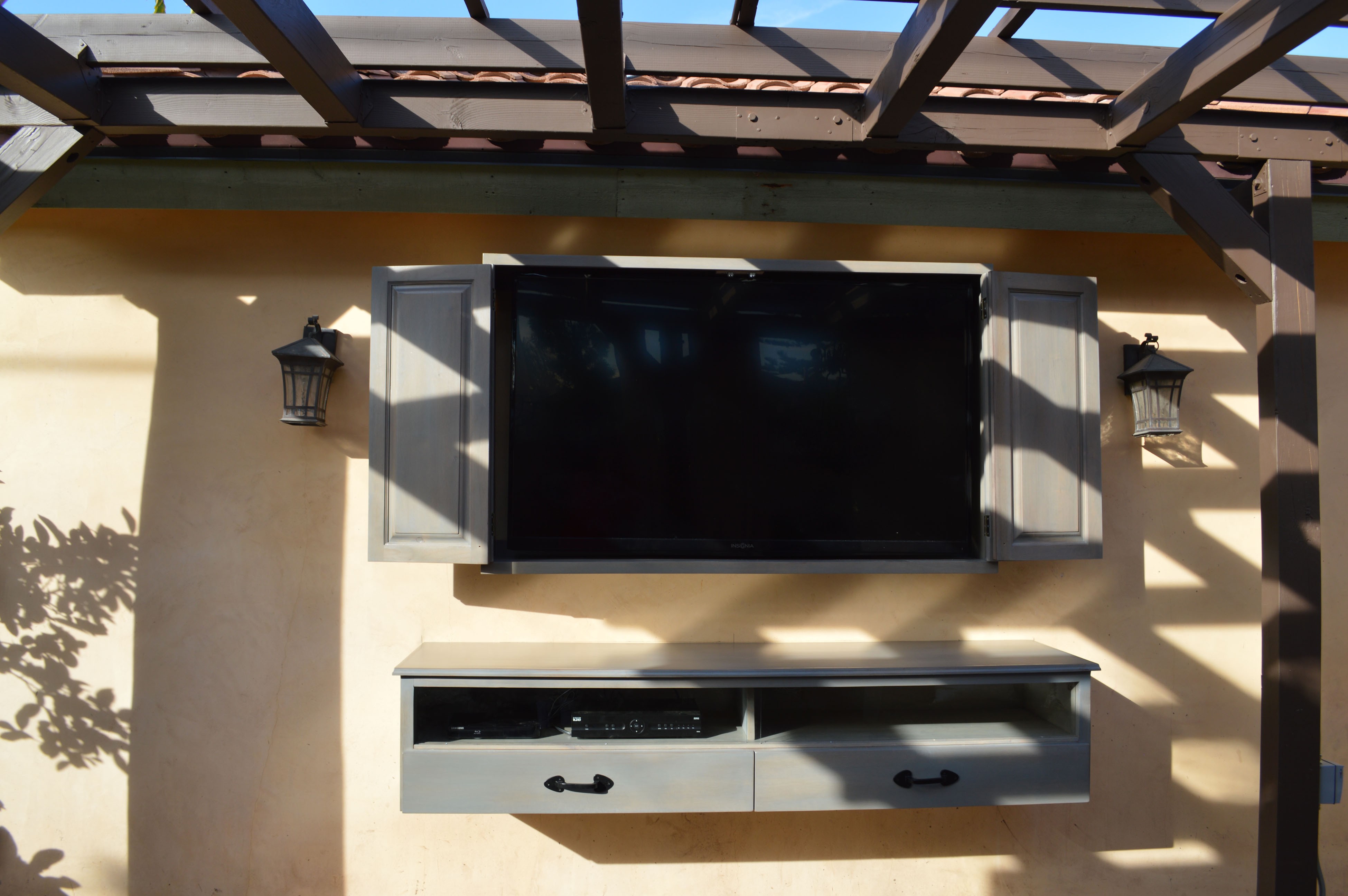 Photo Credit: Outdoor Designs
Another consideration to take into account when you're TV mounting outdoors is exposure to sunlight. If you have a permanent source of shade, it's optimal to place the television there. This not only prolongs the TV's lifespan, but also makes viewing a lot easier on the eyes.
Still, not everyone has a good source of shade in the area that is best to mount their TV. In that case, if possible, it's best to mount your TV facing southward. This will naturally provide the least amount of sunlight over the course of the day.

Get a Weatherproof Mount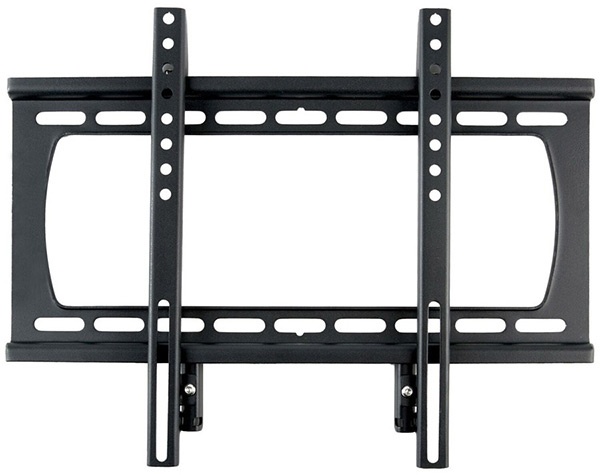 SunbriteTV Weatherproof Fixed Mount. (Photo Credit: weatherprooftelevisions.com)
Just like televisions, mounts are produced with a certain function in mind. Indoor mounts are not constructed to resist extreme temperature fluctuation or moisture, and will quickly rust and fall apart if used in an outdoor setting. Not only that, but an indoor mount is not designed to handle the added weight of that IP-rated television enclosure we mentioned earlier.
It might be a little extra cash up front, but splurging on an outdoor mount now will save you a lot of time, money, and headache further on down the line. Bonus points if you get a mount that can pivot to provide you a better viewing angle when the sun tries to throw its glare your way.
Sound On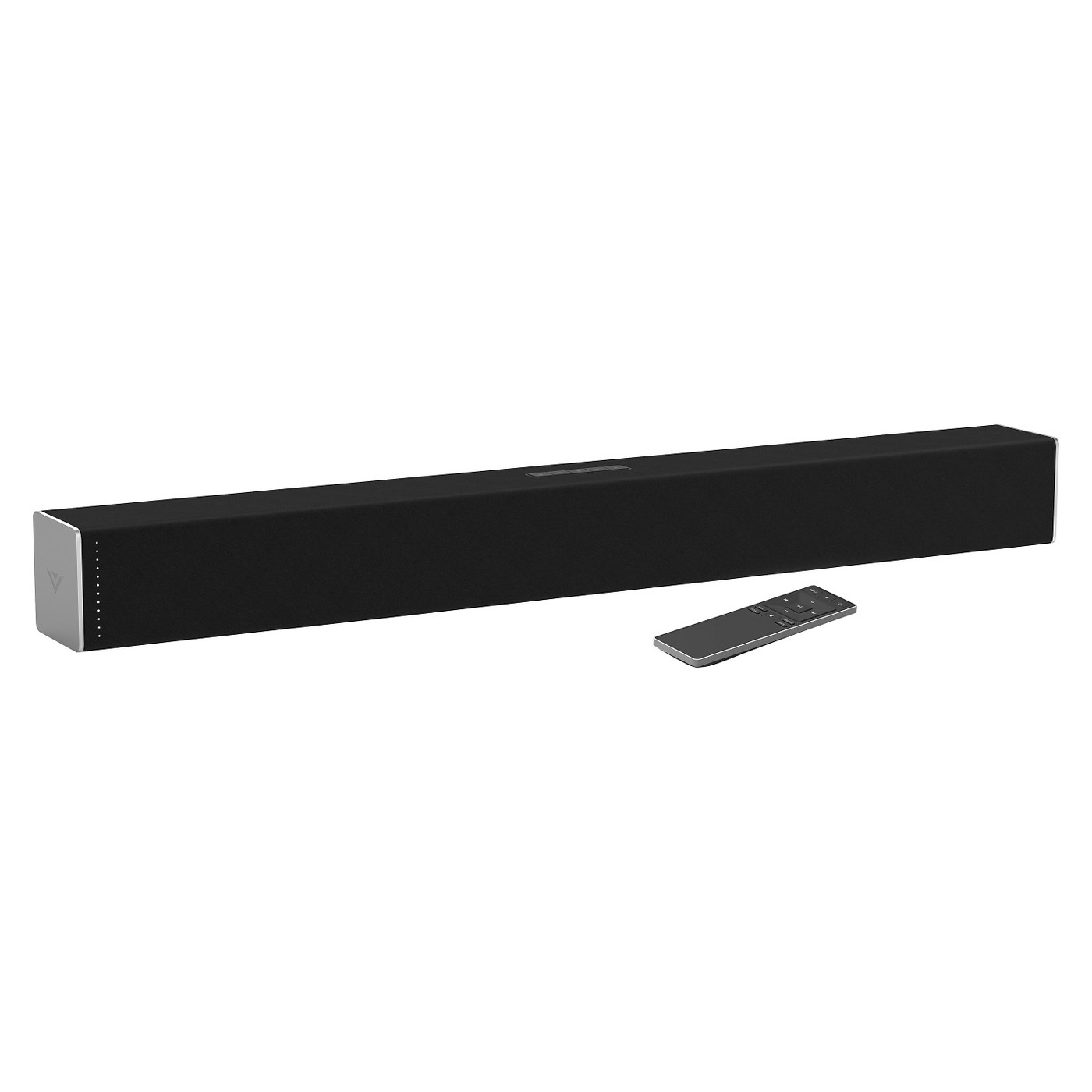 VIZIO 2822 Sound Bar. (Photo Credit: Walmart)
Finally, you'll want to think about a good outdoor speaker system to compliment that shiny, bright display of yours. Nothing puts a damper on your TV binge like not being able to hear what's going on. Fortunately, there are a wide array of affordable outdoor speakers designed to provide sound solutions to whatever setup you've got.
Check out our article on the best TV sound bars to help you get started with some ideas. Whether you need to cover your whole yard or just a smaller space like your patio, there's a weather-durable option for you. There are even solar-powered speakers that provide their own power!
Puls is Here to Help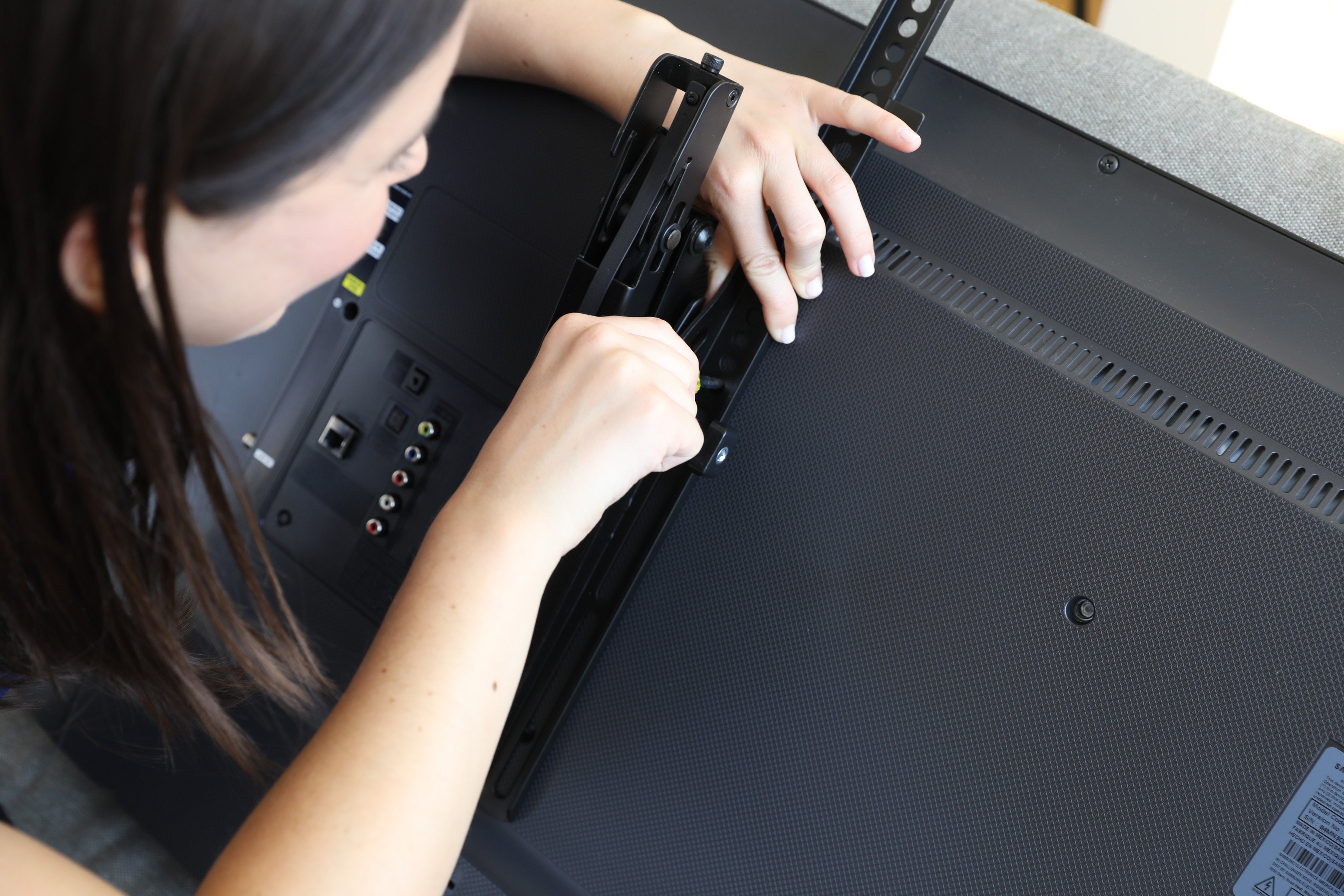 As always, you can turn to Puls to help you with all of your television mounting and setup needs – indoor and out. If the idea of drilling your outdoor TV mount into brick sounds daunting, no worries.
We've got you covered. Simply book a TV installation appointment in seconds, and a certified Puls technician will take care of your TV mounting outdoors from A-Z, even on the same day.