Like it or not, your TV plays an incremental role in your daily life. It serves as one of the main sources of perpetual entertainment for your entire family in a number of ways.
We rely on our TVs to stay informed on local and world news, view exciting live events like the Grammys, Super Bowl and more - plus, not to mention, to instantly watch all of our favorite shows and movies whenever we want.
If you've invested in smart streaming devices like an Apple TV, Amazon Fire Cube TV or Chromecast, chances are you use your TV to stream just about everything, from YouTube videos to your favorite songs on Spotify. You can even turn your TV into a virtual fireplace in the winter, use it to play interactive games, or to educate and entertain your children.
While we all use our TVs on a frequent basis, and we all want to have the latest, most cutting edge technology - it's hard to bring ourselves to buy a new flat screen at full price, especially knowing that we've skipped out on a good deal. So when exactly is the best time throughout the year to buy a new TV, and when can you snag the biggest bargains?
Fortunately, that question has multiple answers - after all, there are several times throughout the year in which you're practically guaranteed to find some the best TV deals. Still, with so many amazing TV sales constantly coming and going, it can be hard to decipher when exactly would be the best time for you.
That's why we've created this handy TV buying guide, to help you narrow down your options. Read on to discover the optimal times throughout the year to buy a new TV, pinpoint when the hottest TV deals are, and decide when it's best to simply wait it out.


Buying a TV in the fall
This fall season is already well under way, and you might be wondering - is now a good time to buy a TV? Unfortunately, if you missed out on the Labor Day TV deals of 2018, right now is probably not an ideal time to buy.
So, when is the next good time to buy a new TV, you might ask? Lucky for you, it's not far away. Our advice would be to wait for one of the biggest sales on TVs and electronics - you guessed it: Black Friday.
There are plenty of people who absolutely adore Black Friday shopping, leaving their houses at otherwise absurd hours in the night just to stand in line for ultra-low prices. Obviously, the main perk of opting to buy a new TV during Black Friday is the outstanding deals you can snag.
The downside, however? For one, you'll have to act extremely fast, as many Black Friday TV deals fizzle out quite quickly. Furthermore, the sheer chaos of it all is not for the faint of heart. If crowds and disarray aren't really your thing, it's probably best to sit this one out, and wait a little while longer to buy your new TV.
Last year, we covered all of the massive Black Friday TV deals on The Beat, and odds are we'll definitely do so again this year. Be sure to subscribe to our email list so you won't miss out on any impelling future updates.
On another note, a great aspect about the fall is getting back into a routine - and getting back into new episodes of all your favorite TV shows. If you're searching for a new show to watch this fall 2018, check out our fall TV watching guide, full of this season's most binge-worthy shows, perfect for cuddling up on those chilly fall evenings at home.
Buying a TV in the Winter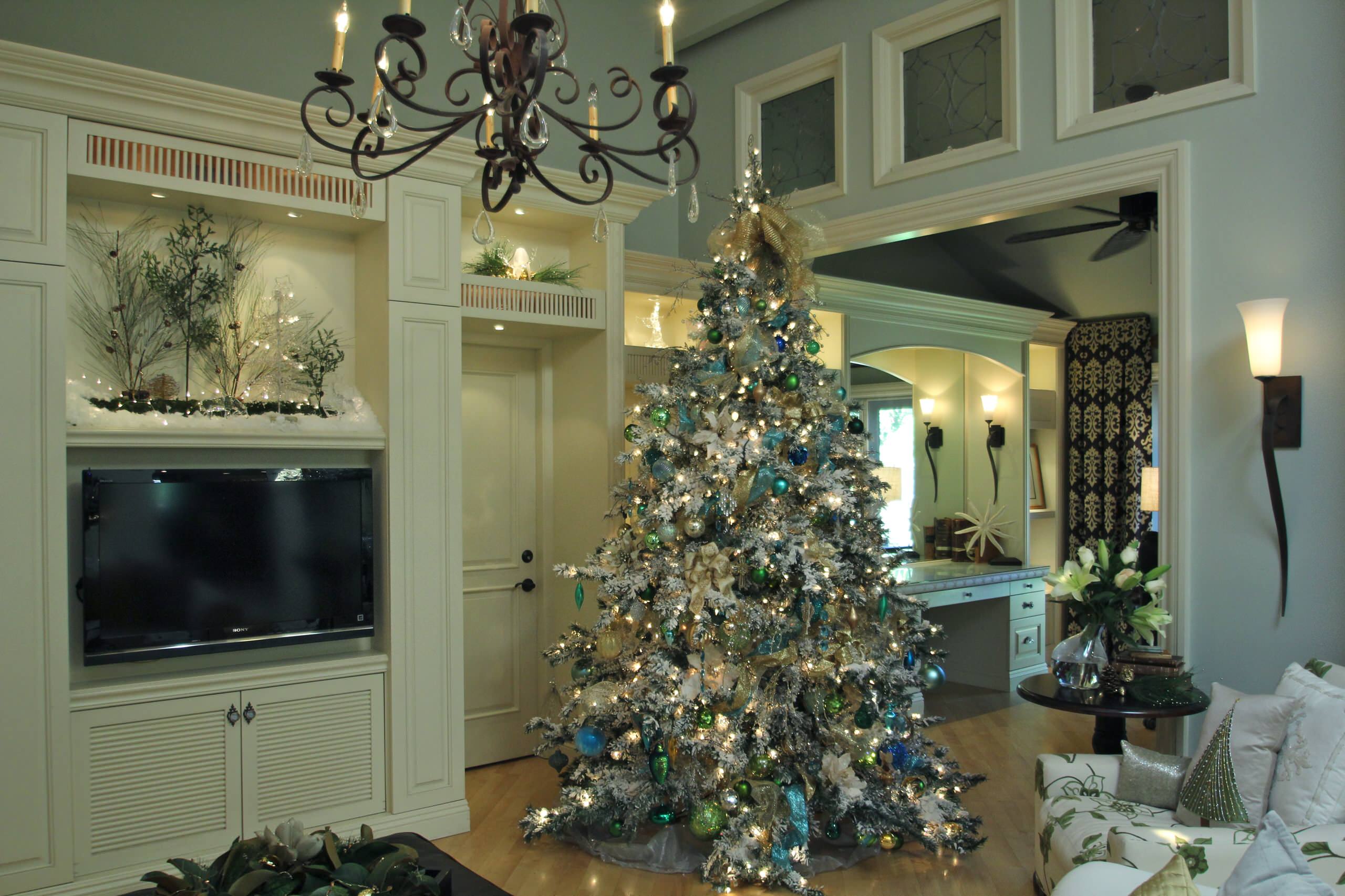 Now that we've covered your main buying options throughout the fall, it's time to move on to the winter season. Whether you love the cold or hate it, there are some highly compelling reasons that buying a new TV in the winter is ideal.
For starters, chances are your family, your significant other, or heck, even yourself, would be over the moon to receive the holiday gift of a smart TV. Some Black Friday TV sales even extend through the holiday season, so if you're looking to give the gift that keeps on giving, you really can't go wrong with a new flat screen. Learn how to enjoy your mounted TV over the holidays, and discover new, inventive ways to use your TV all winter long.
One of the most monumental winter TV events is the Super Bowl, and typically, TV prices are much lower leading up to the Super Bowl (first Sunday in February). Thus, mid or late January can also be an ideal time to buy, just in time to throw a rockin' Super Bowl party.
In terms of other winter events, we've covered most of the major viewer events and occasions on The Beat, including the best TVs for sports for hosting big football and basketball games, hosting a Winter Olympics viewing party and more. We've also included some of the best smart TVs from CES 2018 - and we'll be sure to have a new edition following this year's January 2019 CES conference.
Buying a TV in the Spring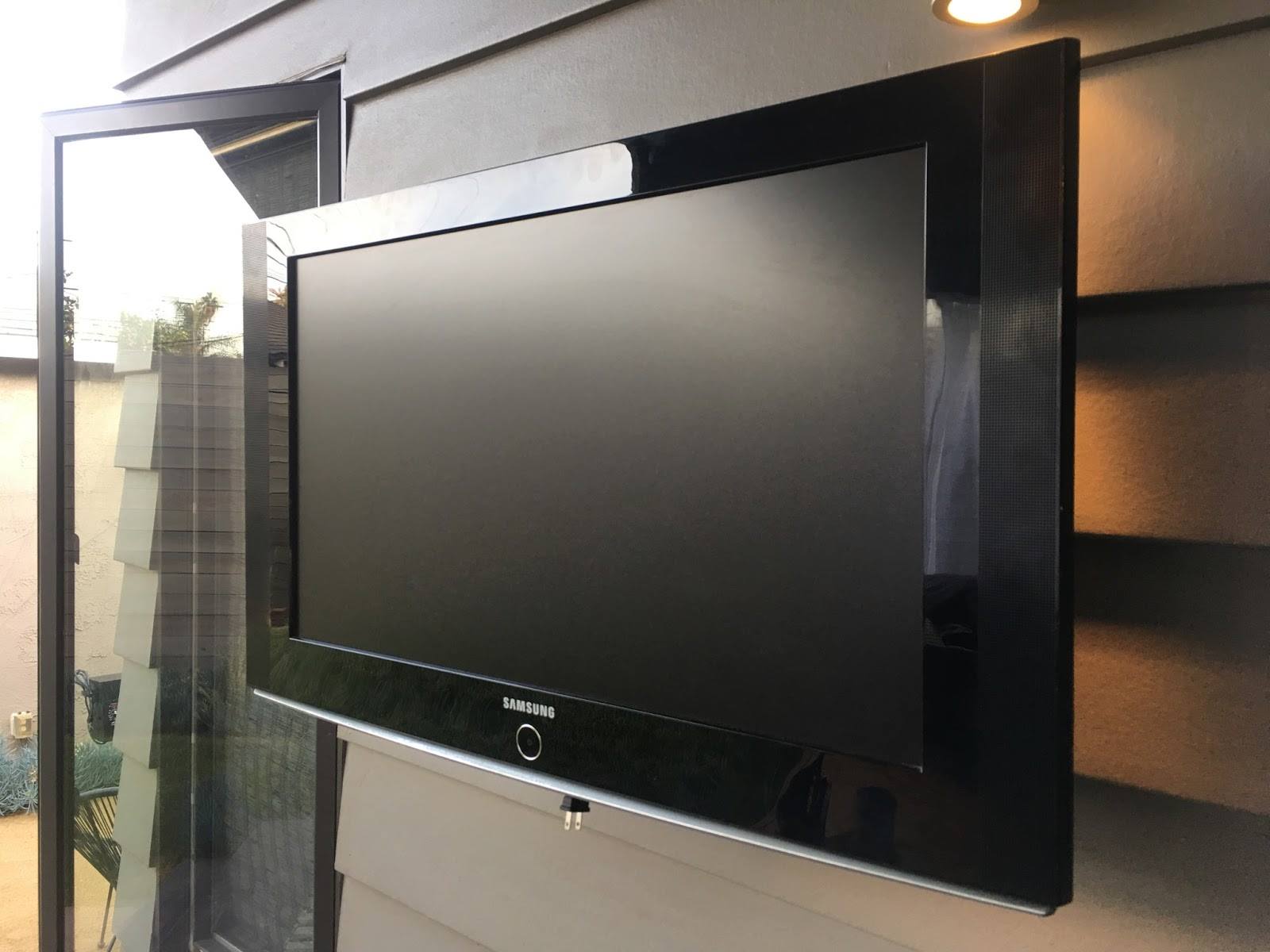 Now that we're halfway through the calendar year, it's time to get down to brass tacks. If fall or winter weren't your preferred time to take the plunge and buy your new TV, there are also plenty of great chances to do so in the spring - and great occasions to enjoy it, too.
Many retailers start to receive the brand new TV models in March, and as such, they need to make way for them by placing their other TVs on sale. This provides a perfect opportunity to score some awesome new loot at an affordable price.
If you're like us, you look forward to when spring has sprung each year for one prominent reason: the weather. A great option to try out as the weather starts to warm up, especially if you enjoy hosting friends and family often, is to mount your TV outdoors. If you've got a deck or an outdoor patio, TV mounting outdoors is a real win-win.
You can check in on the score while you grill outside, or catch up on your weekly show while having drinks with friends. With your mounted outdoor TV, you get to enjoy the spring weather, yet you'll never out on your favorite shows and movies. Outdoor TVs are perfect for entertaining your loved ones in the spring, or even year-round, depending on your local climate.
Buying a TV in the Summer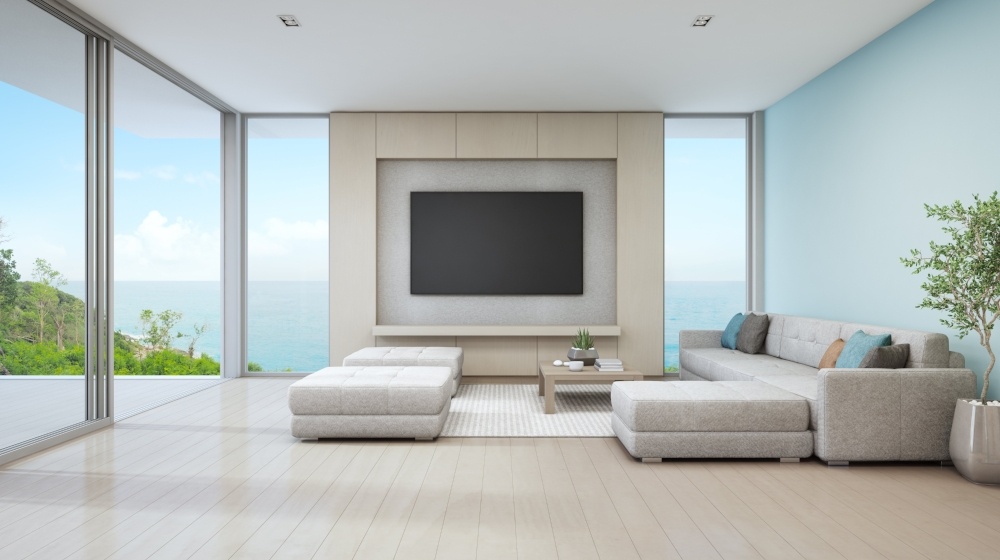 Last, but certainly not least, the summer season can also be a perfect time to purchase a new TV. But when in summer, specifically, is the optimal time to buy?
A surefire time to find a bargain is during the yearly Memorial Day TV deals. Typically, most stores will slash their prices significantly around mid-May, sometimes even earlier, through Memorial Day Weekend or shortly thereafter.
As with most holiday weekends, the Fourth of July is also an ideal time to buy. We covered all of the biggest Fourth of July TV deals (plus some awesome deals on other digital devices) earlier this year on The Beat to help you find the best bang for your buck. All in all, if you're in the market for a new TV in the warmer months, these two holiday weekends are generally the best times to buy a new TV in the summer season.
Aside from the great summer TV and tech sales, summer is also notorious for having some of the most binge-worthy TV shows (to pair with your blasted A.C.). We created this informative summer TV watching guide, so you won't miss out on any of the action these incredible shows have to offer.
Spoiler alert: even though summer's over, these shows are still pretty darn great. As always, we've got plenty more where that came from, so stay tuned to The Beat all year round - we'll provide more TV recommendations all the upcoming seasons, the latest TV discounts happening, important updates on tech news, and much more.
Get your TV mounted in a flash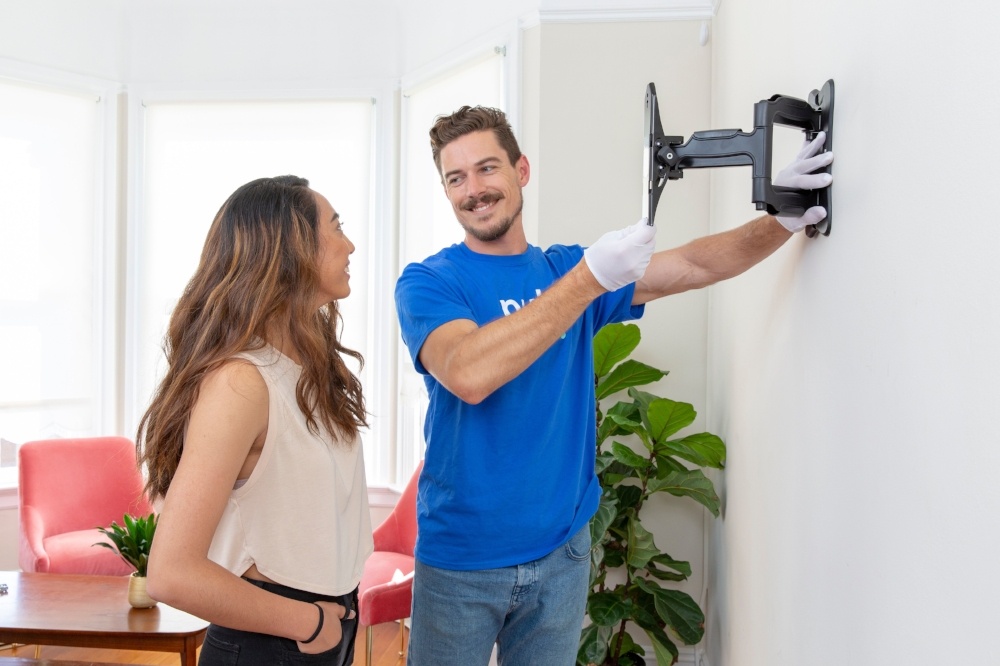 After you've finally bought your new TV, wouldn't it be great if someone could take the hassle out of setting it up, mounting it up on the wall, and configuring it with all your other devices, like sound bars and streaming devices? That's where Puls comes in.
Our skilled professionals will come to you within the same day, to install your new TV on the wall, conceal wires, install surround sound, shelves and much more. Book a TV mounting appointment online within seconds to send a trained technician to your door, whenever you like. Click here to get $10 off your first service with us.
That's a wrap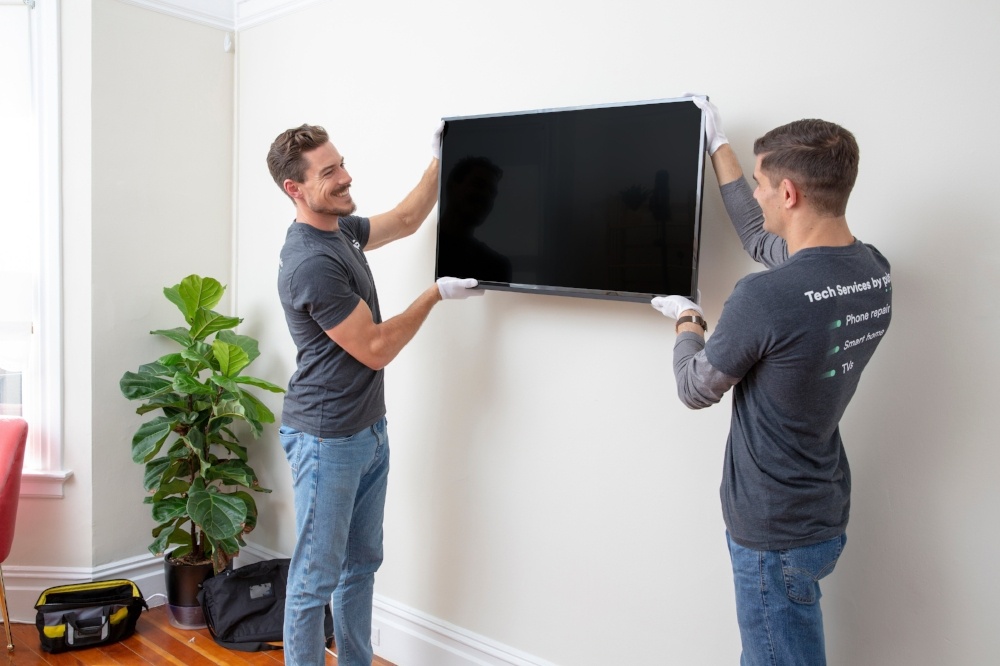 So, there you have it. By now, you should have realized that there are a myriad of opportunities throughout the calendar year in which you can snag a new TV at a brag-worthy price, so you really can't go wrong.
Whichever specific TV you end up selecting is entirely up to your price point, seasonal shopping preference, and the amount of urgency you feel to upgrade your current TV. Now that you at least know what your options are, it's time to get out there and score those fabulous TV deals - happy shopping to all!