If you're one of those people who likes to take care of things on their own whenever possible, we get it. In many cases, with a little bit of internet research, it's possible to avoid the hassle of a trip to the store, while saving yourself time and money.
For those of you with Apple's brand spanking new flagship phone, the iPhone X, this is no exception.
The iPhone X really is a marvel to behold – from its OLED full-screen display, to its dual 12 megapixel rear-facing cameras and 7 megapixel front-facing camera with highly-accurate Face ID software, the iPhone X unquestionably makes its mark as Apple's greatest phone yet.
If the sleek design, sharp cameras, and crisp display weren't convincing enough, the iPhone X's performance will turn any skeptic into a believer. The six-core A11 Bionic processor and 3GB of RAM are far more capable than any computing requirements current software might have, and provide a seamless experience with plenty of processing power to spare.
The audio is surprisingly impressive, too. Despite the end-to-end screen, the iPhone X's speakers are louder, and the quality is higher, than any we've heard to date.
With all that it's got going on, there's always the possibility that the iPhone X may encounter some issues – but then again, what phone doesn't have its moments every now and then?
Before you rush to call in the big guns, though, we've got a few pointers that might save you some time. Sure, some iPhone X problems require the help of a trained technician, but in many cases, if you know what you're doing, you can handle your iPhone X troubleshooting on your own.
Here at Puls, we've spent years fixing shattered phone screens, dealing with iPhone water damage, repairing broken headphone jacks, and more. We've taken our extensive experience and compiled in-depth guides to help users tackle their iPhone X problems without calling in the pros.
Sometimes, even seemingly complex issues such as slow iPhone X performance can be solved with a software update, adjustment to settings, or other troubleshooting tactic. For the big problems, Puls specializes in house calls – simply book an appointment in seconds by letting us know the time and place that's best for you, and a certified Puls technician will visit you onsite to quickly repair any iPhone issue that you may have.
We now repair iPhone X screens in the New York City and Los Angeles areas - with more locations coming soon in the near future.
For everything else, we've outlined the following guide to iPhone X problems and solutions, so you can avoid any extra costs or interruptions to your busy schedule.
iPhone X troubleshooting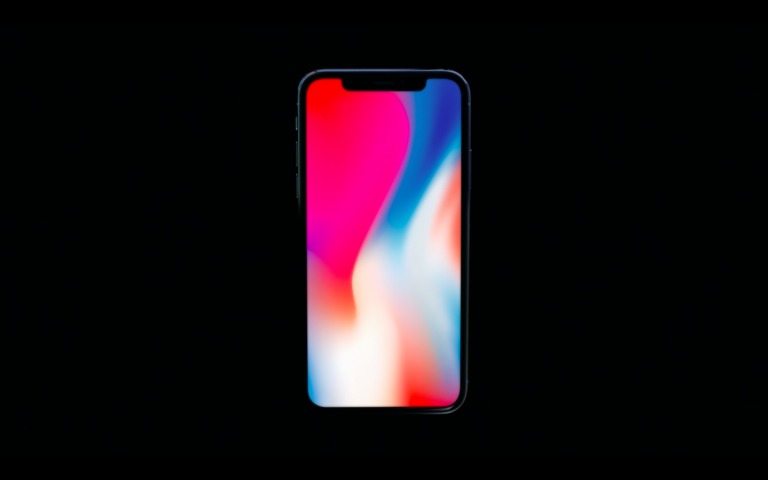 Your first line of defense is our iPhone X troubleshooting guide. Instead of calling a professional as soon as you encounter a glitch with your new iPhone X, turn to our iPhone X troubleshooting guide for information on the steps you can take to get your device running smoothly again.
Like any powerful computer, your smartphone has a complex processor to handle the wide variety of tasks you throw its way. Sometimes the software might encounter a brief hitch, but there's plenty you can do to set things back on track. From performing a hard reset to learning how to isolate and deal with a specific issue, the iPhone X troubleshooting instructions provide a fundamental set of skills any iPhone user should have.
iPhone X problems and solutions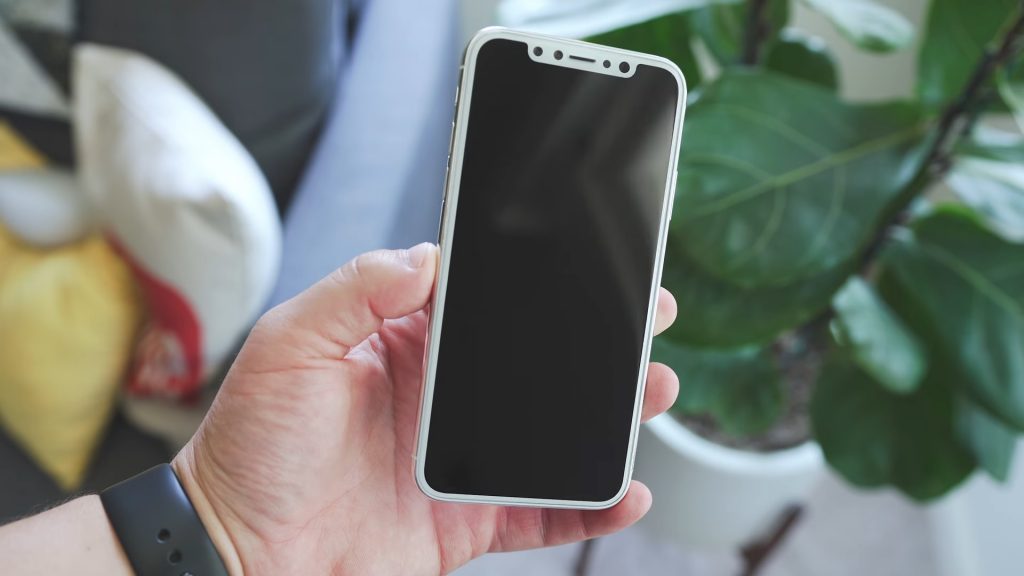 Getting a bit more specific than our troubleshooting guide, we also provide an in-depth list of iPhone X problems and solutions that even a casual user can comfortably perform on their own.
Whether you think your iPhone X is bricked – that is, the screen is black and it won't turn on – or if your phone is overheating or won't take a charge, there's a good chance that there's a savvy, simple solution to save you.
We offer step-by-step directions to help you navigate many common iPhone X issues, and chances are, if you've got a problem, our guide can most certainly help you solve it,
iPhone X battery problems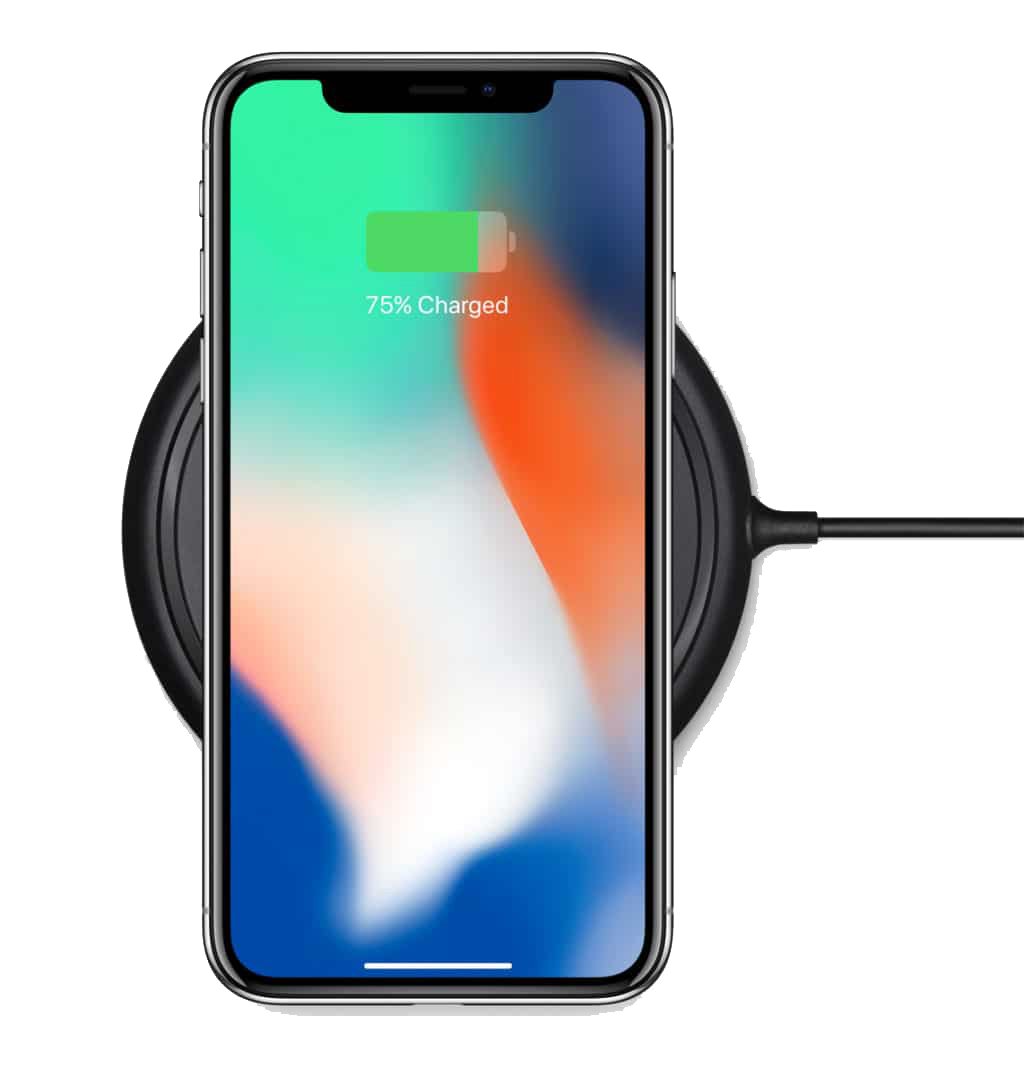 Photo Credit: Anza
For better or for worse, many issues can be traced back to iPhone X battery problems, and may require a battery replacement, which is definitely something that's best left to the pros.
However, often times while the battery appears to be the culprit, an iPhone's software or settings might lead to rapid battery depletion, phone lag, or slowed performance.
Our blog, The Beat, will post a whole host of resources that can help you determine whether you're in need of a battery replacement, or if some simple troubleshooting might do the trick to set things right.
You'll be able to check out our handy reference to see if an iPhone X battery replacement is necessary, or if it's possible for you to solve the issue on your own.
iPhone X all screen display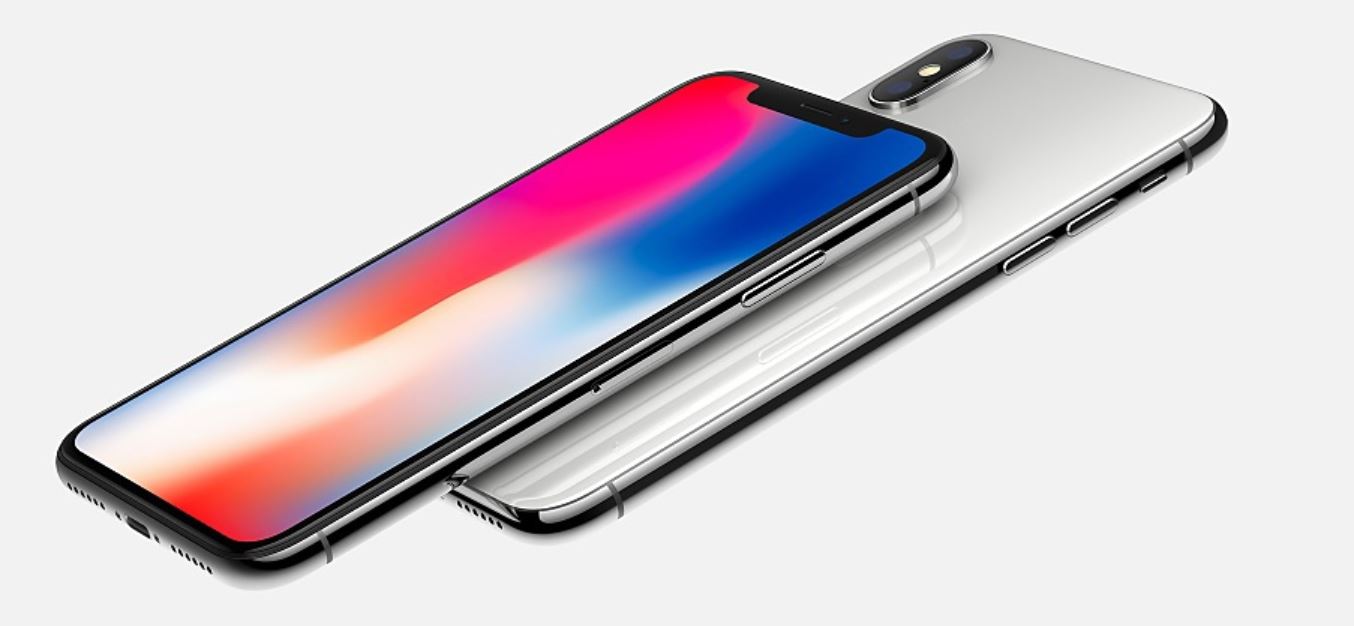 Photo Credit: Apple
The beautiful hi-res OLED iPhone X all screen display makes using the device both more pleasant and easier than ever – but it also makes your phone more vulnerable to iPhone X screen problems, and if the phone takes a spill, can increase the odds that you'll end up with a cracked iPhone X screen.
While it has been rumored that Apple will switch from the more standard LCD display to mostly OLED displays on its devices in 2019, as of now only the iPhone X all screen display uses OLED to provide darker blacks, a thinner profile, and a crisper picture.
Like many beautiful things, the OLED display has its delicate moments, and Apple even hinted to users that the iPhone X all screen display must be handled a bit more delicately than previous displays.
It's not as complicated as it sounds though – and our useful guide to maintaining your iPhone X display will help you keep your screen in tip-top shape and help prevent any issues from arising. We'll also help you decide whether switching over to the iPhone X is worth the hefty price tag.
iPhone X screen problem solving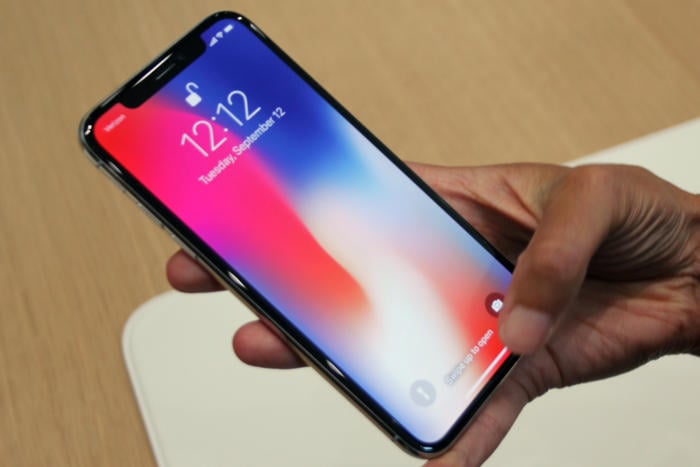 Photo Credit: Shudtech
In case any problems arise – as they sometimes do – we are going to walk you through some common iPhone X screen problem situations and provide some great advice on how to troubleshoot them on your own.
If you've seen the prices that Apple charges for a replacement iPhone X screen, your first instinct might be to panic and start contemplating whether to take out a second mortgage on your home. Stuck with an iPhone X shattered screen? We'd be happy to come fix it, now in select cities nationwide.
Our iPhone X screen problem solving guide will set you at ease – before turning to Apple (or better yet, to Puls for a more affordable option). Check our blog for a more in-depth article on this specific subject in the near future, to learn exactly what to do when this happens.
Cracked iPhone X screen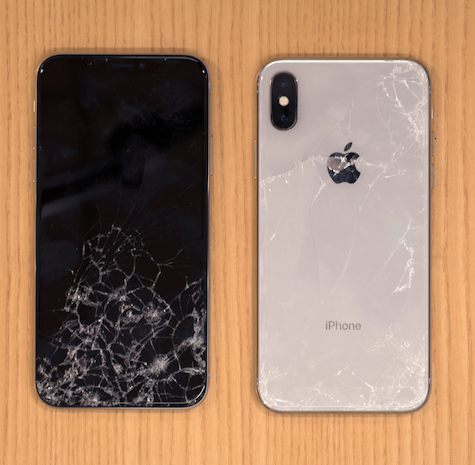 Photo Credit: NBC News
At first glance, through that gut-wrenching web of broken glass criss-crossing the front of your phone, a cracked iPhone X screen might appear to be a straightforward enough problem.
But even if your iPhone X screen is already shattered beyond repair, there's still plenty that you should know before taking any next steps. What you do immediately following a cracked iPhone X screen can actually have a major impact on your phone's lifespan.
The Beat will show you what steps you can take in order to prevent dust and moisture from entering your phone, provide tips on how to stop the damage from spreading, help you gauge how long you can go before getting your screen fixed, give you advice on how to prevent injury, and show you exactly what fixing a cracked iPhone X screen entails. Read our comprehensive guide on cracked iPhone X screens in the next few weeks.
iPhone X screen repair
The screen is your iPhone's window to the world, and if it's not tip-top, it can cause major issues with the way you interact with your phone – both in terms of how you input and receive information.
Our upcoming online resources will help you determine if iPhone X screen repair is right for you. For some issues, such as an unresponsive screen or reduced screen sensitivity, some simple troubleshooting can put things right. Sometimes the solution can be as easy as just giving your screen a good cleaning.
But as we said before, if you do have an iPhone X screen problem that you definitely can't fix on your own – such as a cracked or shattered screen, or other hardware or software issues that require the expertise of a trained technician – we help you determine what iPhone X screen repair options are best for you.
We list out the pros and cons of various alternatives, and of course detail how to quickly book an appointment so a Puls technician can come to you and perform your iPhone X screen repair in minutes.
iPhone X repair near me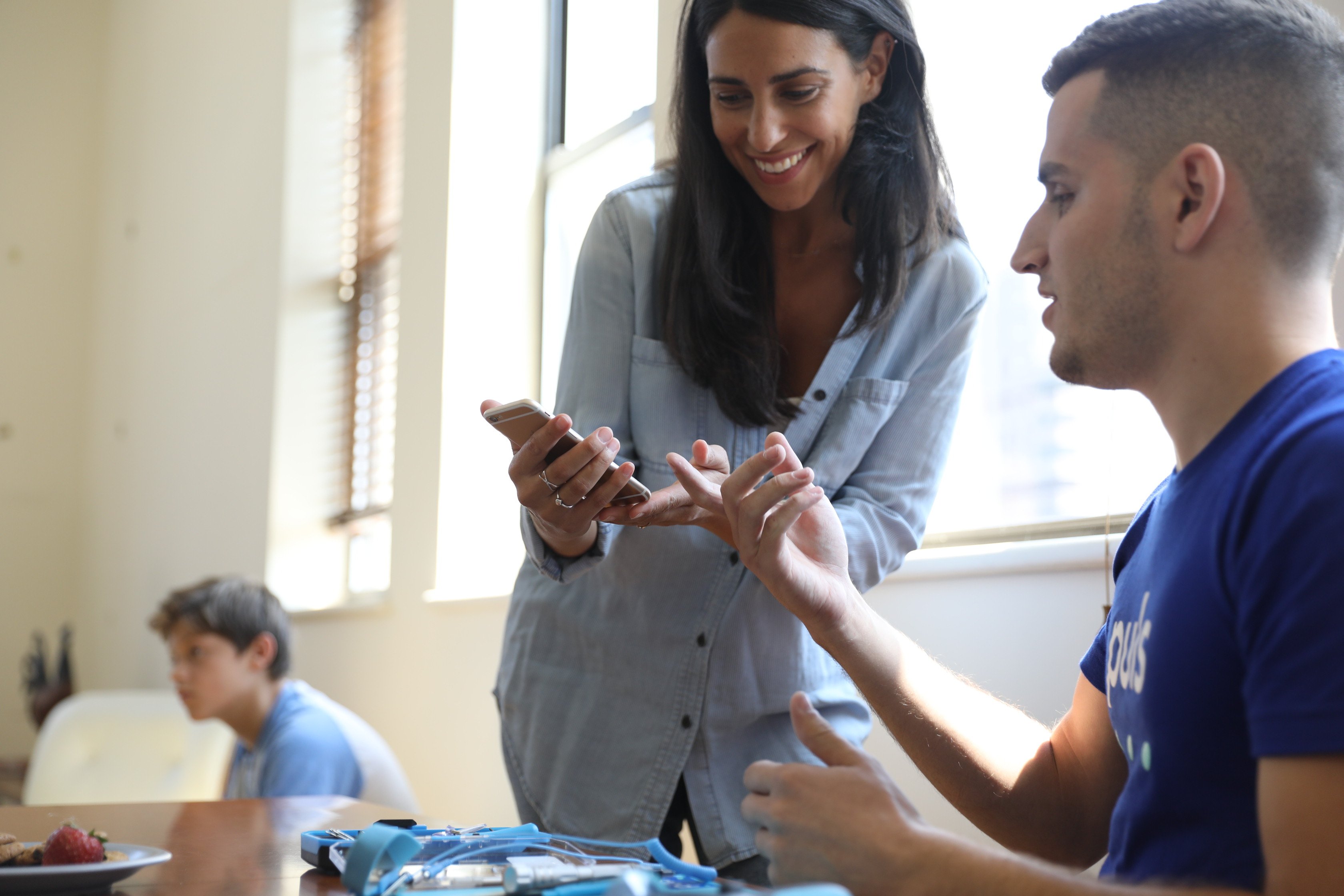 If you're looking for nearby iPhone X repair, look no further. In fact, you might start thinking differently about the issue of location altogether. Our Puls technicians bring the repair center to you, so you don't have to fight through traffic, find a parking spot, or wait in long lines.
In fact, if you're at work, you don't even have to leave your desk! Simply book an appointment in seconds and a Puls technician will come fix your phone while you work.
Of course, before you hop online to book your appointment, be sure to look at our iPhone X troubleshooting guide. You might be able to solve the issue yourself!