Mounting flat screen televisions to the wall has been trendy for about a decade now—and we hope the trend is here to stay. Not only is it space-saving, but it also gives your room a sleek, uncluttered look and enhances your overall viewing experience.
Plus, you don't have to worry about dusting off that huge entertainment center that took up the bulk of the living room. Although many DIYers can handle TV mounting on their own, not all of us have the skills or the confidence needed to accurately and safely hang the television on the wall like a trained professional can.
Luckily, there are many companies out there (including Puls) that will professionally install your television and take care of all the drilling, measuring and heavy lifting for you. Still need convincing? Here are the biggest advantages of professional TV mounting.
It won't be crooked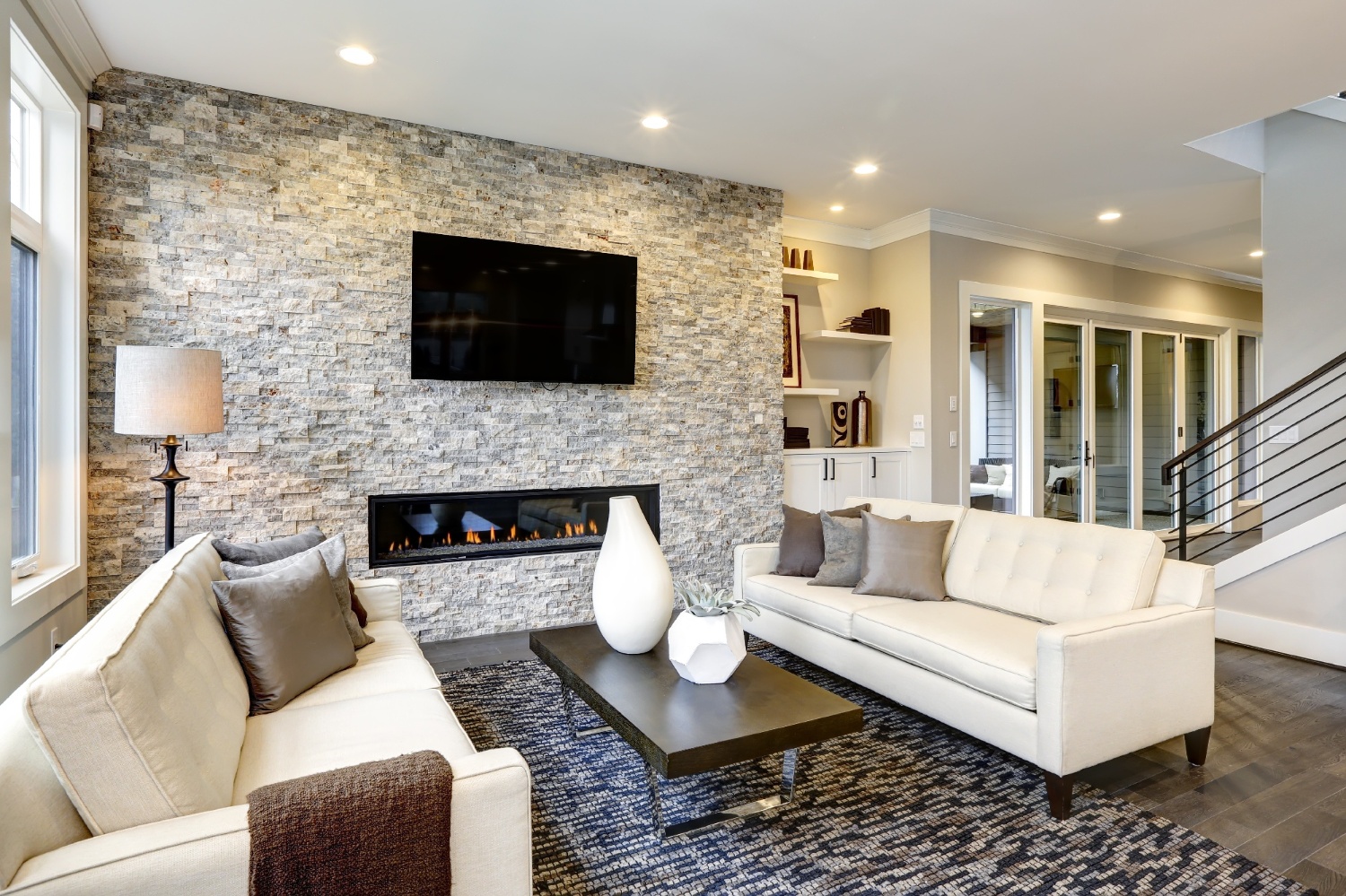 After spending a couple of hours carefully reading the manufacturer's instructions for the TV mount, taking the time to find the studs, and carefully measuring things out, the last thing you want to realize when you're done is that your television is crooked. This will lead to incredible frustration on your end (not to mention the fact that you'll have to start from scratch).
A professional TV mounting will ensure that your television will be hung perfectly straight and even, so that you can watch all your favorite shows and sports without having to tilt your head to the side.
You'll get the right height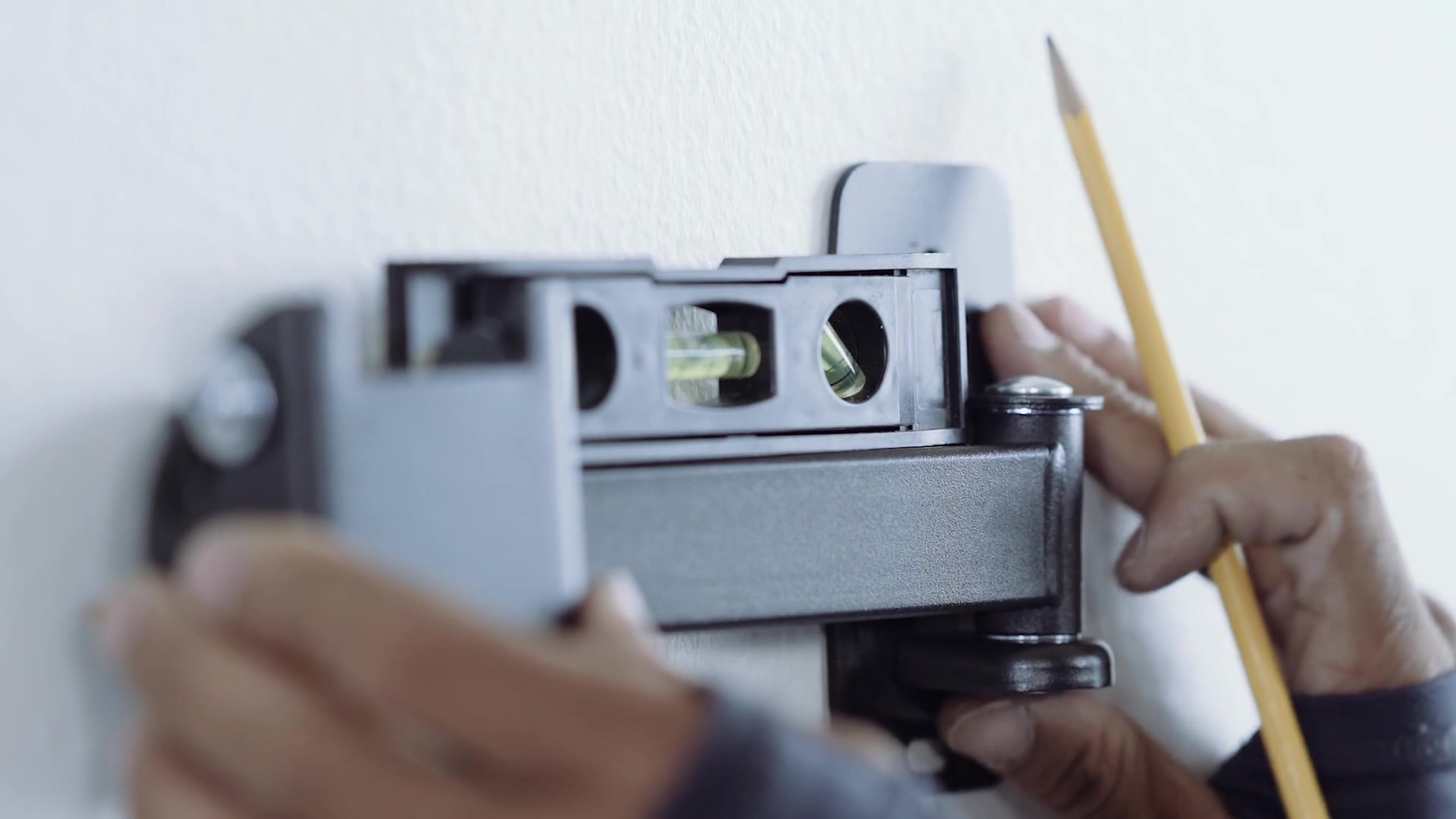 You might not know this, but how high you hang your television is critically important. The correct height to hang it up is at the viewer's eye level. This can, of course, depend on the height of your couch and how large your television is.
Though you can certainly figure all of these numbers out on your own, having a professional install the television for you will ensure that you won't be straining your neck or your eyes. A pro will know exactly what to consider as you hang your television, taking all the guesswork out of it for you.
You won't risk breaking your TV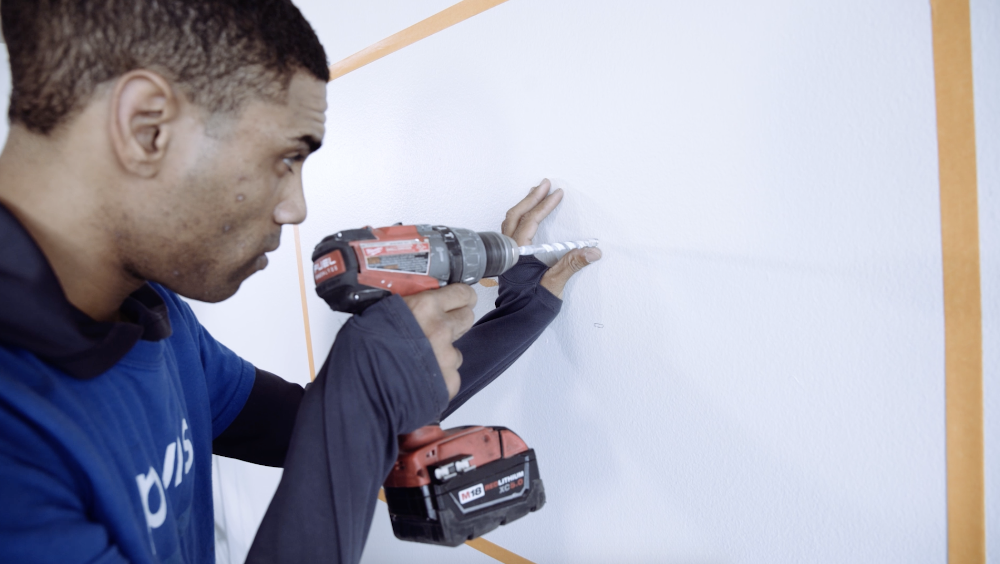 The cost of flat screen televisions has gone down considerably in the last few years, but that certainly doesn't mean that they're cheap. When you invest in a new television, the last thing that you want to hear is the sound it makes when it crashes to the floor because you messed up the mounting installation.
Professional TV mounting safeguards your television against faulty installation, slippery hands, or an inadequate mounting system that wasn't the right one for your television. Having a pro handle the installation means that you'll be much less likely to hear that awful sound of the television hitting the floor in the middle of the night—all because you accidentally didn't drill into the studs.
Hanging it incorrectly could damage your wall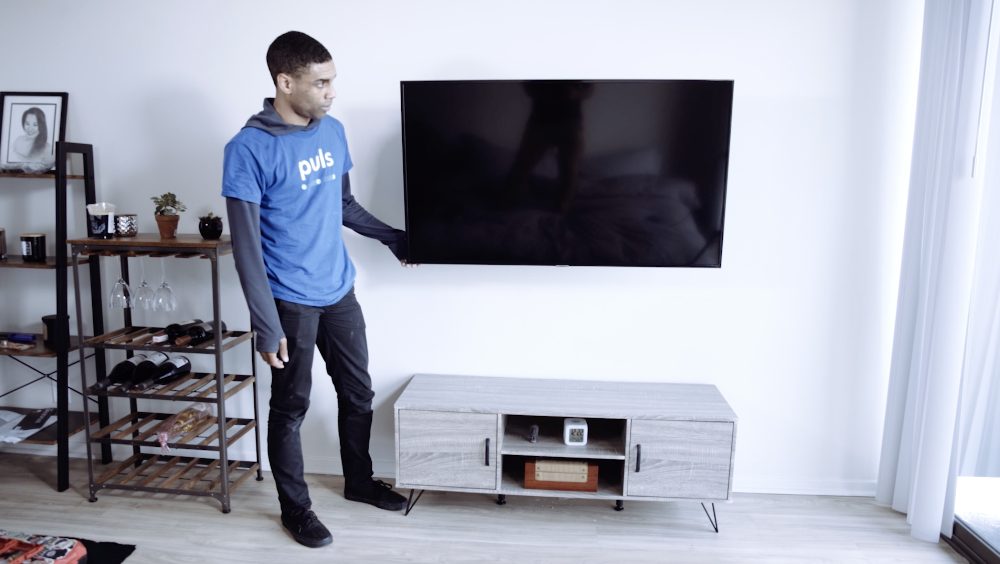 Televisions have gotten much lighter now that we've left behind the clunky, oversized sets of the past, but that doesn't mean that they're not still a hefty thing to hang on your wall. The average television weighs anywhere from 25 to 100 pounds, depending on the size of the television.
Because this is a huge amount of weight to put on your wall, any false moves and it could cause some serious, lasting damage. To avoid dealing with a drywall faux pas, it's best to hire a professional to do the work so you can rest assured they will hang up the television correctly and safely.
Need a professional TV mounting service? Leave it to Puls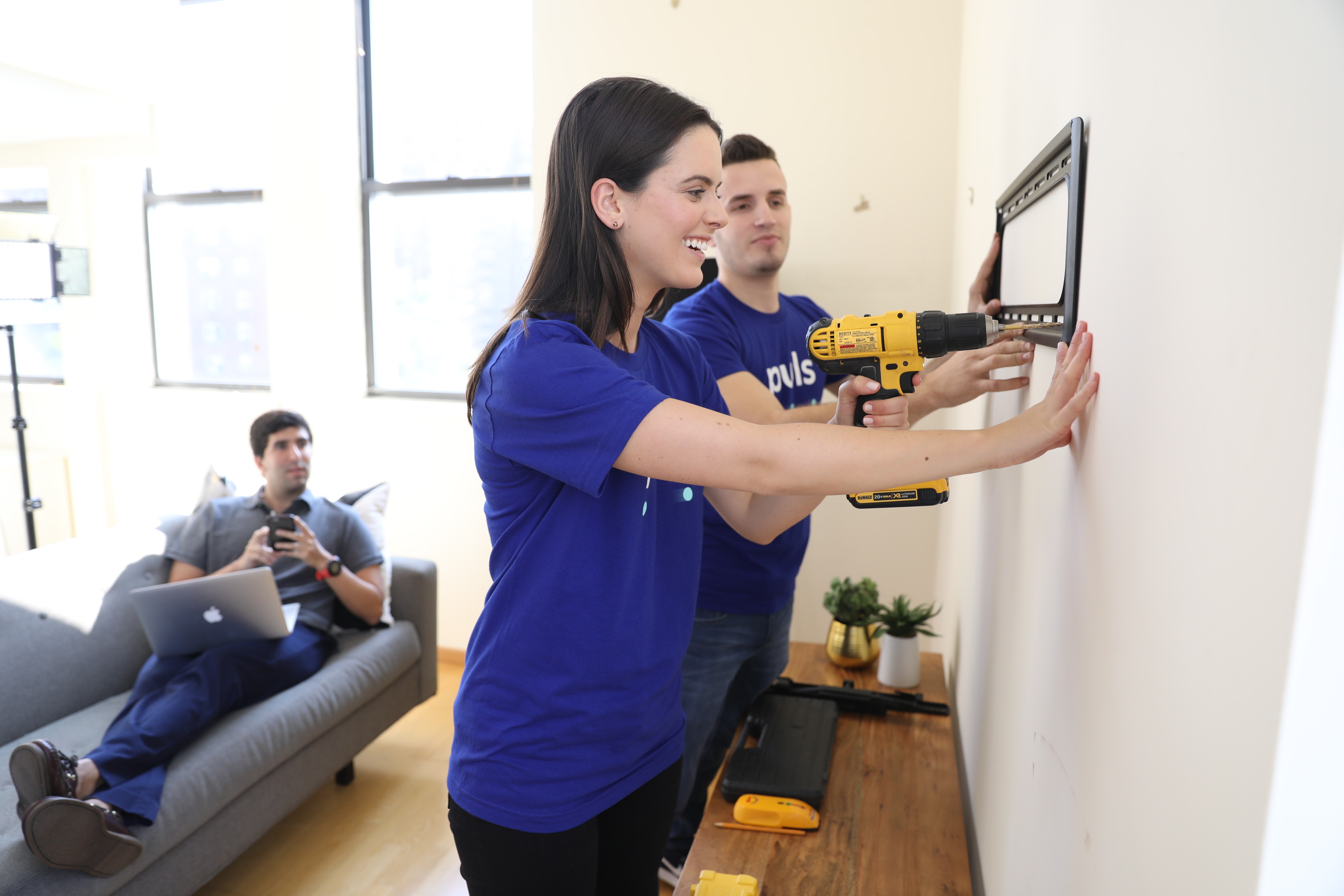 Thoroughly convinced that you should set down the stud finder and hire a professional tv mounting service instead? Puls is here to help.
We offer comprehensive services that include mounting your television, as well as handling additional tricky procedures like concealing wires, sound bar installation, surround sound setup, installation above a fireplace and much more. Our skilled technicians in your neighborhood can be at your door whenever it suits your busy schedule best to get your television hung as safely and quickly as possible.
Our installation prices start at just $69, and you can even book a same-day appointment, which means you'll be able to enjoy the big game on your newly hung flat screen in just a few hours. Book an appointment now through Monday, July 8 and receive $15 off all TV mounting services when you use the code: JULYSAVE15.