There's nothing that halts a busy household like a broken refrigerator. Whether the ice maker stopped working or the food in the fridge is starting to smell suspiciously foul, your fridge can run the full spectrum on what's wrong with it—and unfortunately, how much it costs.
The refrigerator is the most-used appliance in the home. Unlike any of the other appliances, like the washer, dryer, or dishwasher, your refrigerator is constantly working day in and day out to keep your food cold and safe to consume.
So when something goes wrong with your refrigerator, it's safe to assume you'll pay whatever it takes to get your kitchen up and running again. But how much exactly should you be paying?
We've done the research for you on how much you should be paying for an average refrigerator repair. Here's what you can expect to pay when your fridge is on the fritz.
The Average Cost of Refrigerator Repair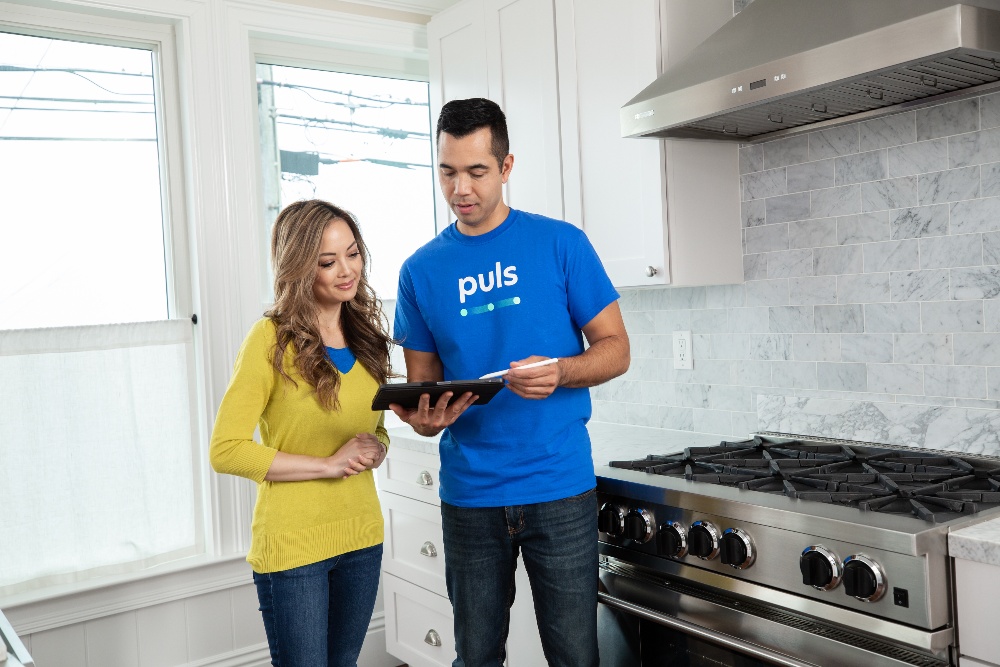 Though your refrigerator repair costs will largely depend on where you're at in the country, what the issue is, and what brand you have, you can largely expect to spend an average of $200 –$300 to repair a broken refrigerator. But you can often get a diagnosis for as little as $79.
A technician will generally spend two to three hours identifying the problem and then fixing the issue, which can range from a broken compressor to the evaporator fan in the freezer.
Typically, a repair on the higher end of the price range would require replacing a major part, like a compressor, fan motor, or evaporator fan. On the lower end of the price range, however, would be fixing things like vacuuming dirty coils or replacing a faulty thermostat.
Depending on the company, they may price by the hour, charge you for parts and labor, and others will only charge you a flat rate for everything. If you're unsure of how their rates work, don't be afraid to ask the technician before they get started on the job.
Puls Can Take Care of All Refrigerator Issues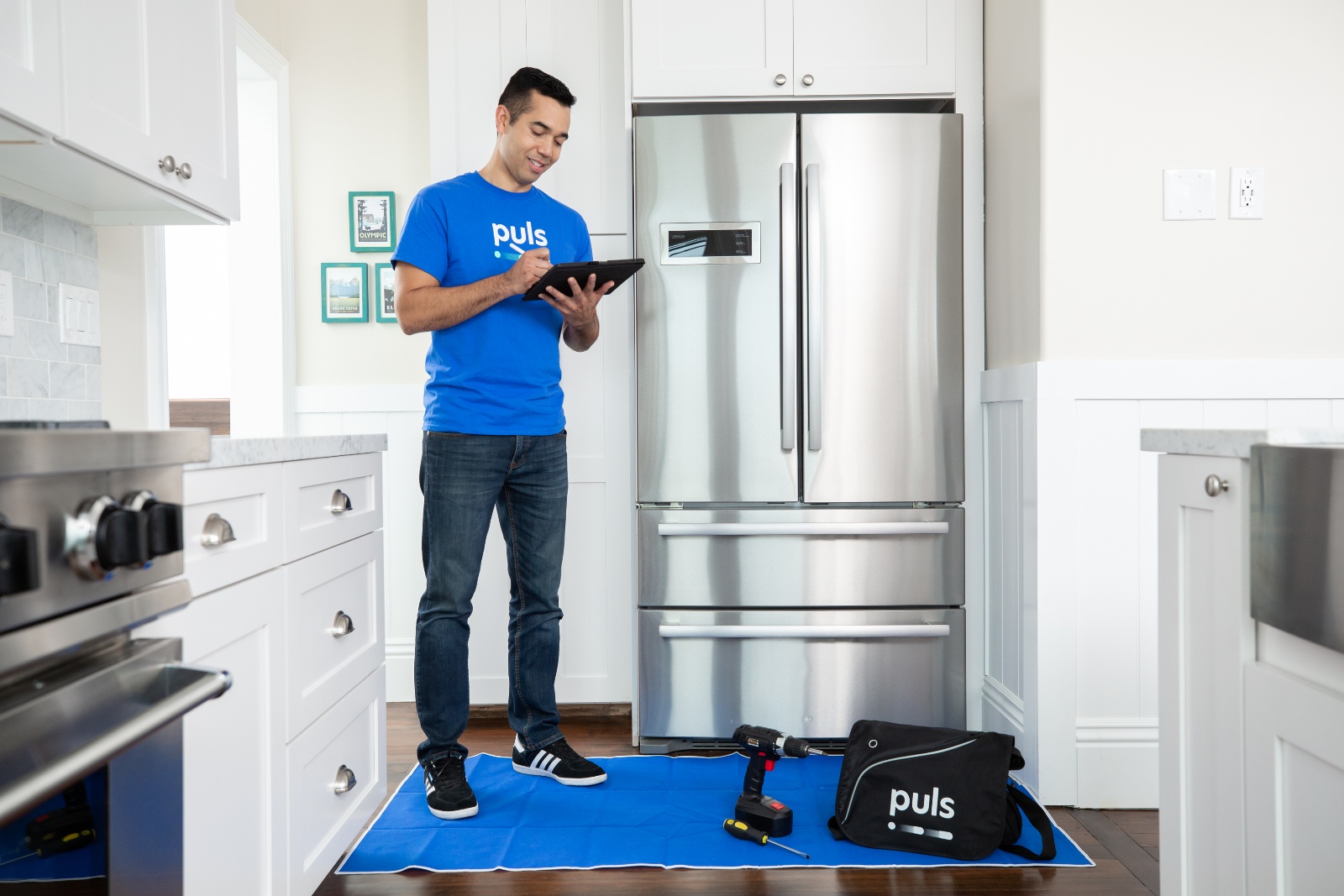 No matter what's ailing your fridge, our skilled technicians are able to handle whatever your appliance throws their way. From fixing a clog in the drain lines to replacing the ice maker to replacing a faulty compressor, our technicians are highly trained and specialized in fridge maintenance and repair.
And if you're uncertain what's going on with your fridge, our Puls technicians will act as your personal appliance detective team, using their in-depth knowledge and fridge expertise to determine what the problem is right away.
You'll Never Have to Guess at Our Rates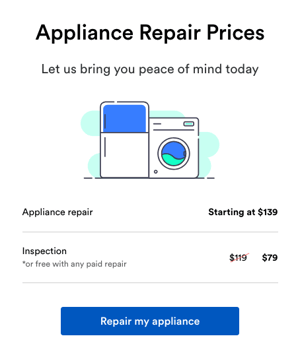 When you hire a run-of-the-mill repair team, you may have an idea of a figure that they will charge based on national averages, but until they're in your home you don't know how much they will charge to even look at your fridge.
With Puls, it's the complete opposite. Our appliance repairs start at $139 and our in-home diagnosis is only $79—which is completely waived should you decide to use us to repair your fridge.
We don't believe in charging for "extras" that will surprise you at the end when you get the bill. Our straightforward numbers help you prepare exactly how much you'll need to set aside to get your fridge back in business, which we know is the most important thing.
Best of all, we don't believe in "surge pricing" like many other companies do on weekends and holidays. The last thing we'd want is for you to pay extra money to repair your fridge right before hosting company—we know how much pressure you're already under.
Schedule a Refrigerator Repair Right Away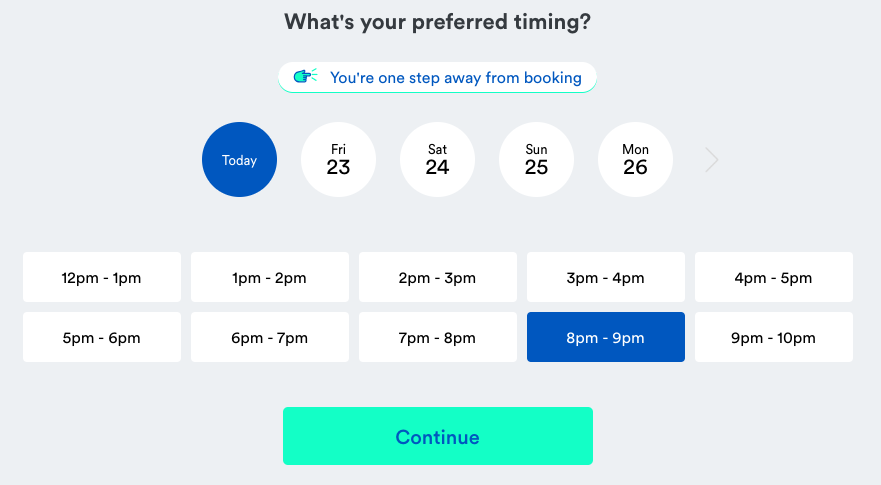 Look, we know that when the fridge is out, that you don't have time—or food—to waste. Before you resort to going out and buying a new fridge (or keeping all your food organized in a cooler in the garage), schedule a refrigerator repair service with Puls.
Scheduling an appointment with Puls is easy and only takes seconds, thanks to our convenient, user-friendly website. Plus, our technicians are typically able to get to you quickly, often even arriving to fix your appliance within the same day that you schedule it. (And really, how often does that happen with repair companies?)
But just because we arrive quickly and work efficiently does not mean that our services are lackluster. We take pride in our technicians' ability to solve appliance issues quickly and get your household going as soon as we can.
And rest assured, all of our work comes with a 90-day guarantee on all parts and labor. Visit our website to save 5% off your first Puls service and book your fridge repair appointment today.