The more you depend on your phone to manage your life, the more devastating it is when it breaks. So, what happens if you drop your prized possession and you end up with a screen full of spiderweb cracks or you jump in the pool and forget your phone is in your pocket? What if you've tried every charger you own and the power level still won't budge from 2%?
Before you panic and spend a $1,000 on a new phone, consider having it repaired by a mobile phone repair service. Repairs can often be done for a fraction of the cost of a new phone.
To help you decide the best course of action, we've assembled everything you need to know about phone repair prices, the factors that influence those costs, and a comparison between getting a repair from the manufacturer or a third-party repair service.
How Much It Costs to Get Your iPhone Repaired By Apple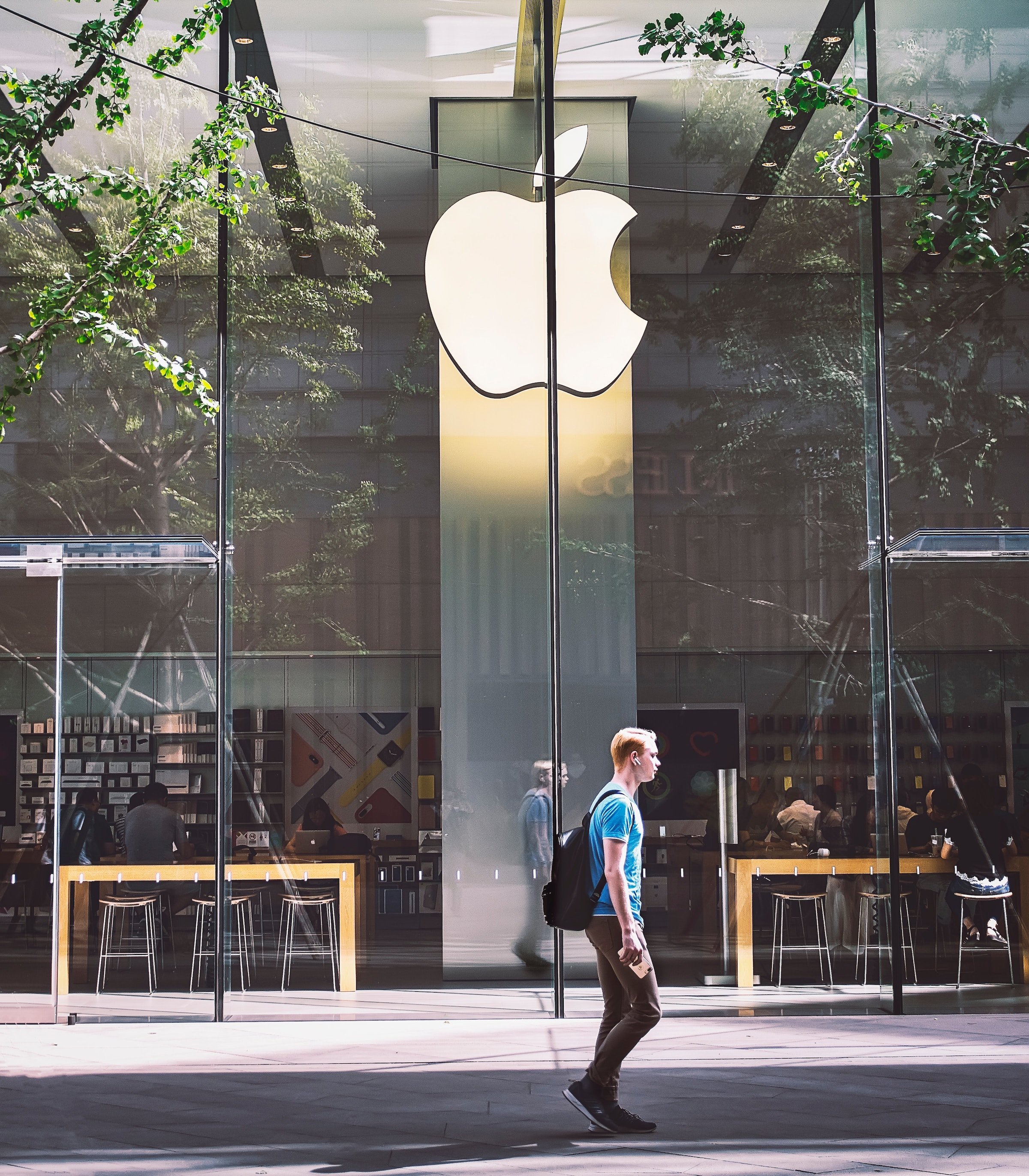 Photo by zhang kaiyv on Unsplash
If you have AppleCare+, either through the iPhone upgrade program or because you pay for an AppleCare+ plan, replacing a broken iPhone screen will typically cost $29.
However, if the limited warranty that has expired, you don't pay for AppleCare+, and you just need a one-time screen repair, Apple charges between $129 and $329.
Battery repair is free for iPhone users who have AppleCare+, and ranges from $49 to $69 for customers out of warranty. Other repairs cost $99 under AppleCare+ and range from $149 to $599 without AppleCare+.
How Much It Costs to Get Your Android Repaired By the Manufacturer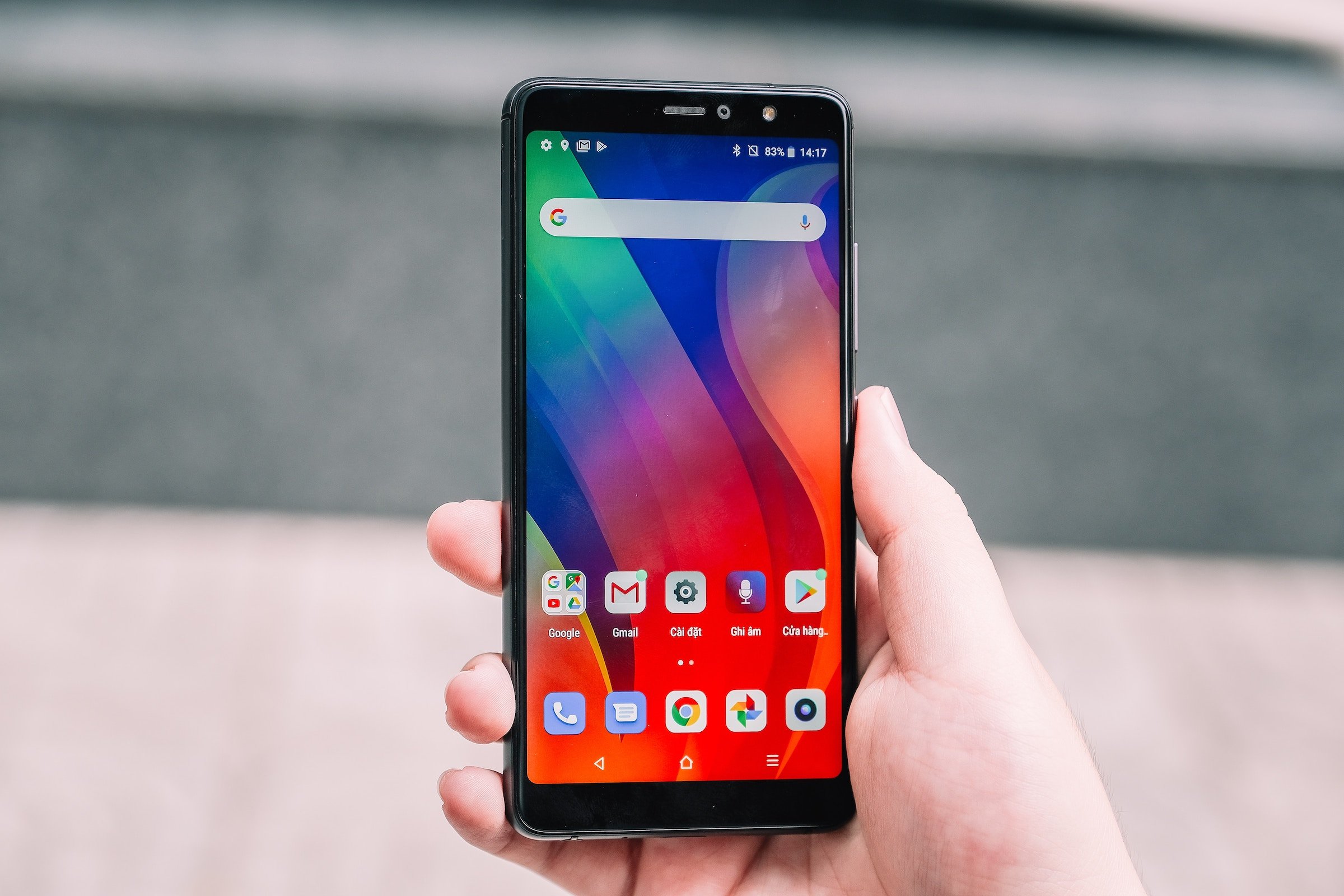 Photo by Tinh Khuong on Unsplash
Smartphone Repair Options from Samsung
Samsung offers a Premium Care option for those who'd like to ensure their device. It costs $11.99/month for the Galaxy S and Galaxy Note series, and is $19.99/mo. for the Galaxy Fold. If you pay for Premium Care, you can expect coverage for hardware failures and accidental damage.
If you don't have warranty and don't want to pay for Premium Care, you can still get your Android fixed by Samsung's authorized repair partner uBreakiFix. Samsung phone repair cost varies by your Android model, the zip code you'll get the repair done in, and what you need repaired. To check on how much it will cost to get your Android phone repaired outside of warranty, check out Samsung's website.
Smartphone Repair Options from Google
If you have a broken Pixel phone that doesn't charge, freezes up, won't turn on, can't get a signal, or has issues with the microphone, buttons, or speaker, you actually might qualify for Google's limited warranty. If your Pixel phone has one of these issues, you should first visit the Google Warranty center.
Accidental damage is not covered by Google's limited warranty, unfortunately. If you have accidentally damaged your Pixel phone, visit the Google Repair Center to see what your options are.
Google's authorized repair partner for Android phones is also uBreakiFix, so if you do need a screen repair, they will most likely be doing it.
Smartphone Repair Options from Verizon
Verizon's insurance coverage through ASurion for Android devices will require a $150 charge in addition to the monthly payment you've been making to get a refurbished unit. If you don't have insurance, any damage to the display, charging port, liquid or physical damage will result in a $299 Damage Device Fee.
Smartphone Repair Options from AT&T
Before you do anything else, look into the warranty on your Android phone through AT&T. Even without insurance, you may meet warranty requirements, so it's always best to check that out first.
AT&T also offers a Stuff Happens insurance plan for $11.99 per month so that if you're not eligible for warranty, you're still covered.
Third Party Repair Services for iPhones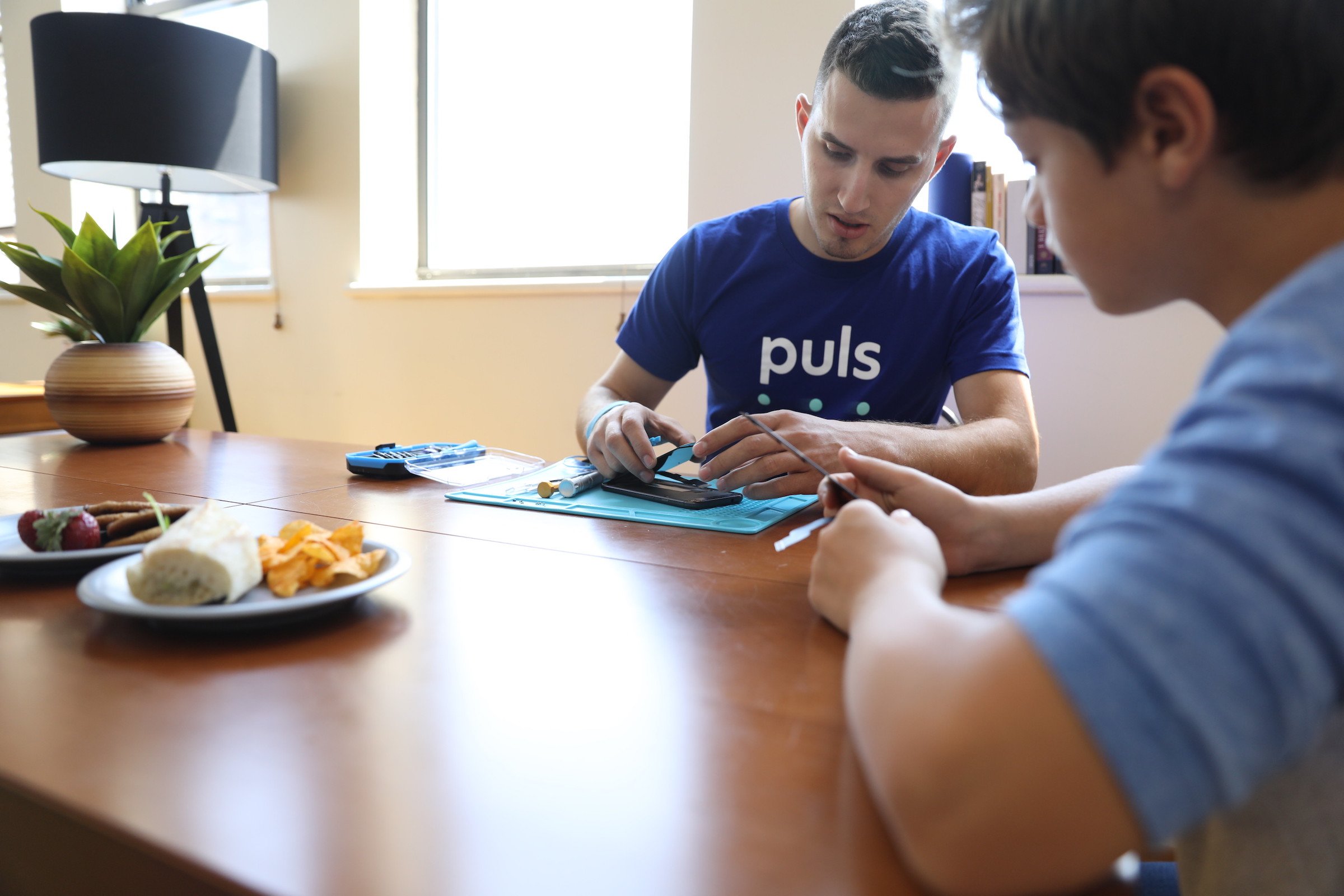 If you need your iPhone repaired, Puls can help. We provide transparent pricing with no hidden fees. Repair prices start at $79, and you also get a free lifetime guarantee on parts and service and a one-year guarantee on batteries.
Book an online appointment at a time that works best for your schedule. Our tech-savvy specialist will meet you wherever is convenient for you—your apartment, favorite coffee shop, or even the gym—on your timetable so you can get back to more important things. We even offer same-day repair.
Third Party Repair Services for Android Phones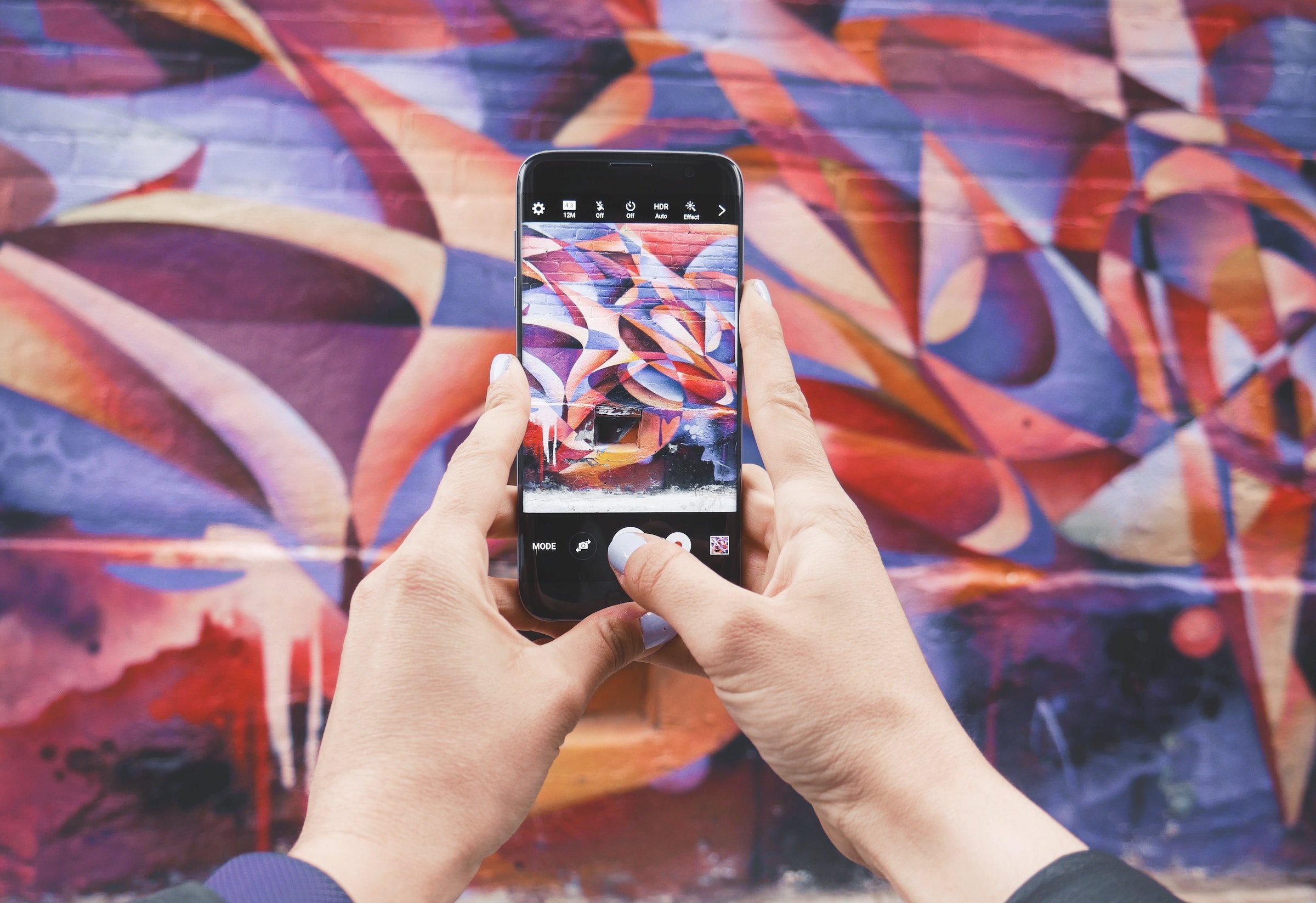 Photo by Patrick Tomasso on Unsplash
Third-party Android repair prices vary but are often significantly less than manufacturers' rates.
Unfortunately, not all third-party Android repair companies are transparent with pricing. Most services require specific information from you (like your device model, the issue, and your zip code) before they can give you an estimate.
To give you a rough idea of what an out of warranty Android repair from a third party service might cost, we looked at Amazon's mobile device repair service. If you choose to repair your Android phone through Amazon, you can expect to pay anywhere from $280 to $500 for a Samsung Galaxy.
Company uBreakiFix does promise to beat any published price for the same phone repair by $5, so that could be a great option for you. They also act as the preferred repair partner for both Google and Samsung Android phones, which means that they use proper parts when fixing your device.
When you do get an estimate for your Android repair cost, be careful. The estimate may not be the same as the final repair cost. The final repair cost can sometimes be significantly more if the price is not guaranteed.
Factors That Influence Third Party Smartphone Costs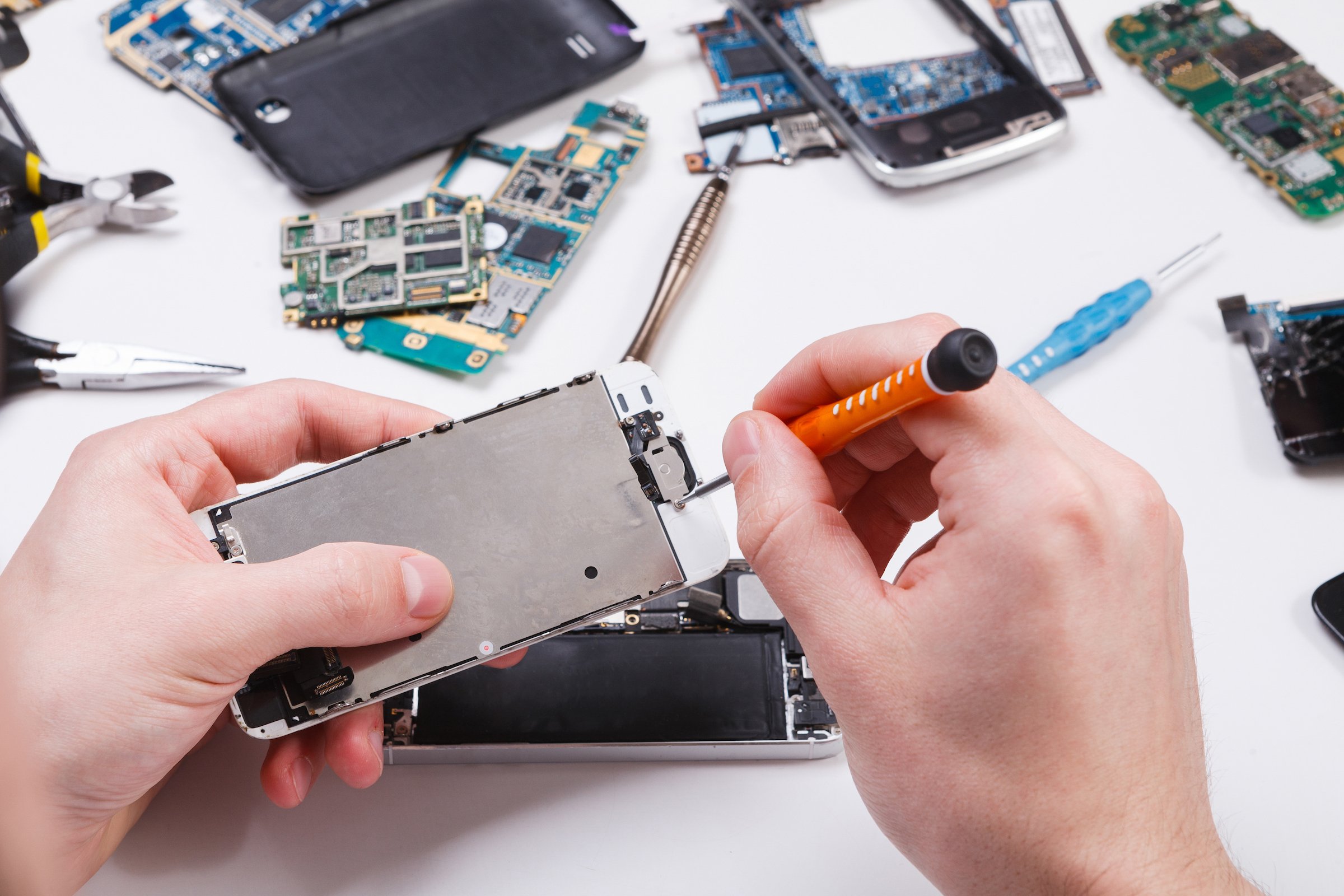 There are several factors that affect third-party company repair costs including age, type and model, how fast you need the repair, and the problem.
Older Smartphones are usually less expensive to fix than newer models and general repairs like screen and battery issues can usually be done for between $150 and $200.
Water damaged phones are a little trickier and will require a more thorough diagnostics to determine the extent of the damage before getting a price. Expect a simple repair to cost around $49 but a more difficult one to be $100 or more.
Rush repairs or quick delivery for mail order service can increase prices significantly—anywhere from $20 to $100 more for the convenience of getting your phone back faster.
Caveats to Be Aware of With Any Phone Repair Service
Finding a low-cost, quality phone repair service can take time. When your phone is broken, you'll want it fixed fast and done right. Be wary of independent contractors that promise a cheap price without supporting certifications or positive reviews.
Remember that the "convenience" of a mail order service means that you'll likely be without your phone for 7-10 days while your phone is repaired and shipped.
Phone repairs are only as good as the warranty backing them. If your phone breaks down again, you'll want to make sure the company will back up their service with a warranty or you'll have to fork out more money and forego the use of your phone again.