As you're probably well aware of by now, TVs above the fireplace are pretty darn great. They provide you with the best of both worlds - watching all your favorite shows and movies while you simultaneously watch and enjoy a warm, crackling fire.
Additionally, mounting a TV above your fireplace looks incredibly sleek, polished and state-of-the-art. Nevertheless, installing it correctly entails much more than meets the eye, and there are numerous factors you should keep in mind to ensure that everything goes smoothly.
After all, the last thing you want is damage to your wall, your TV, or otherwise. In this guide, we'll go over all the important factors you'll need to consider if you're interested in mounting a TV above a fireplace.
Things could get hot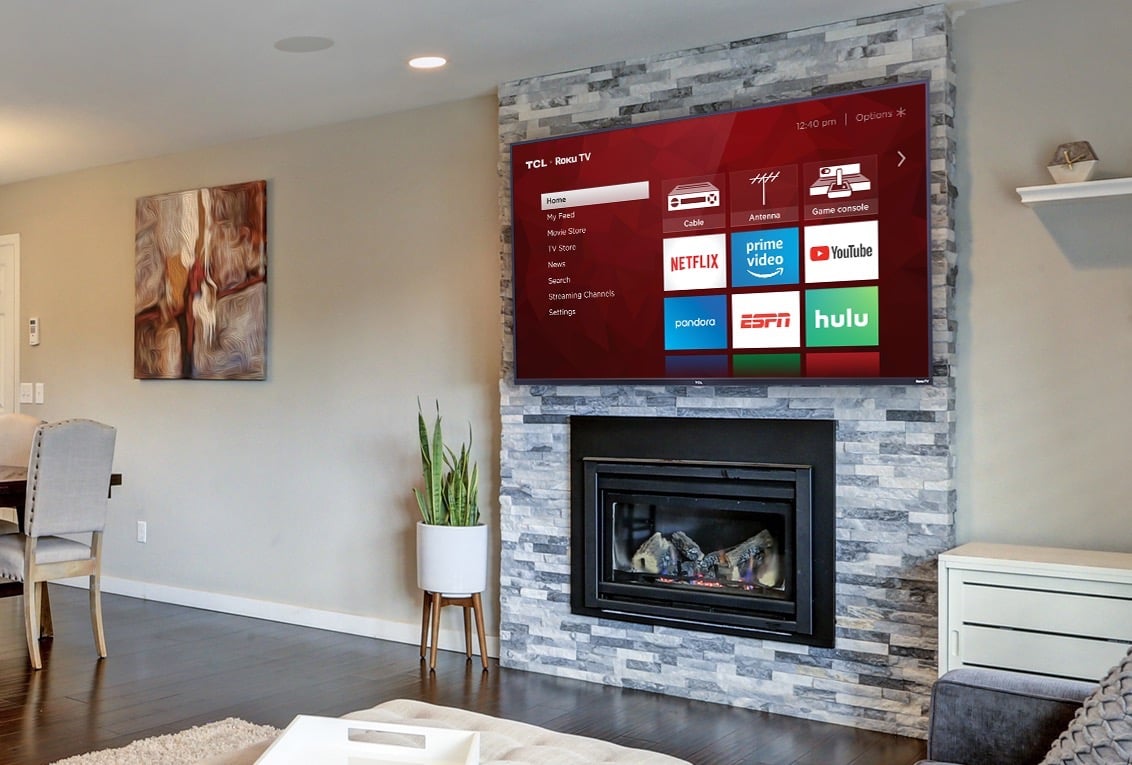 To state the obvious, fire is hot. Your TV is a delicate and expensive piece of technology, and placing it too closely to such a prominent source of heat could cause detrimental damage to your TV's screen quality over time.
Fortunately, this can easily be avoided. To prevent your TV from wearing out prematurely, be sure to leave a substantial amount of space (at least a foot or more) between your fireplace and your TV itself.
How to position it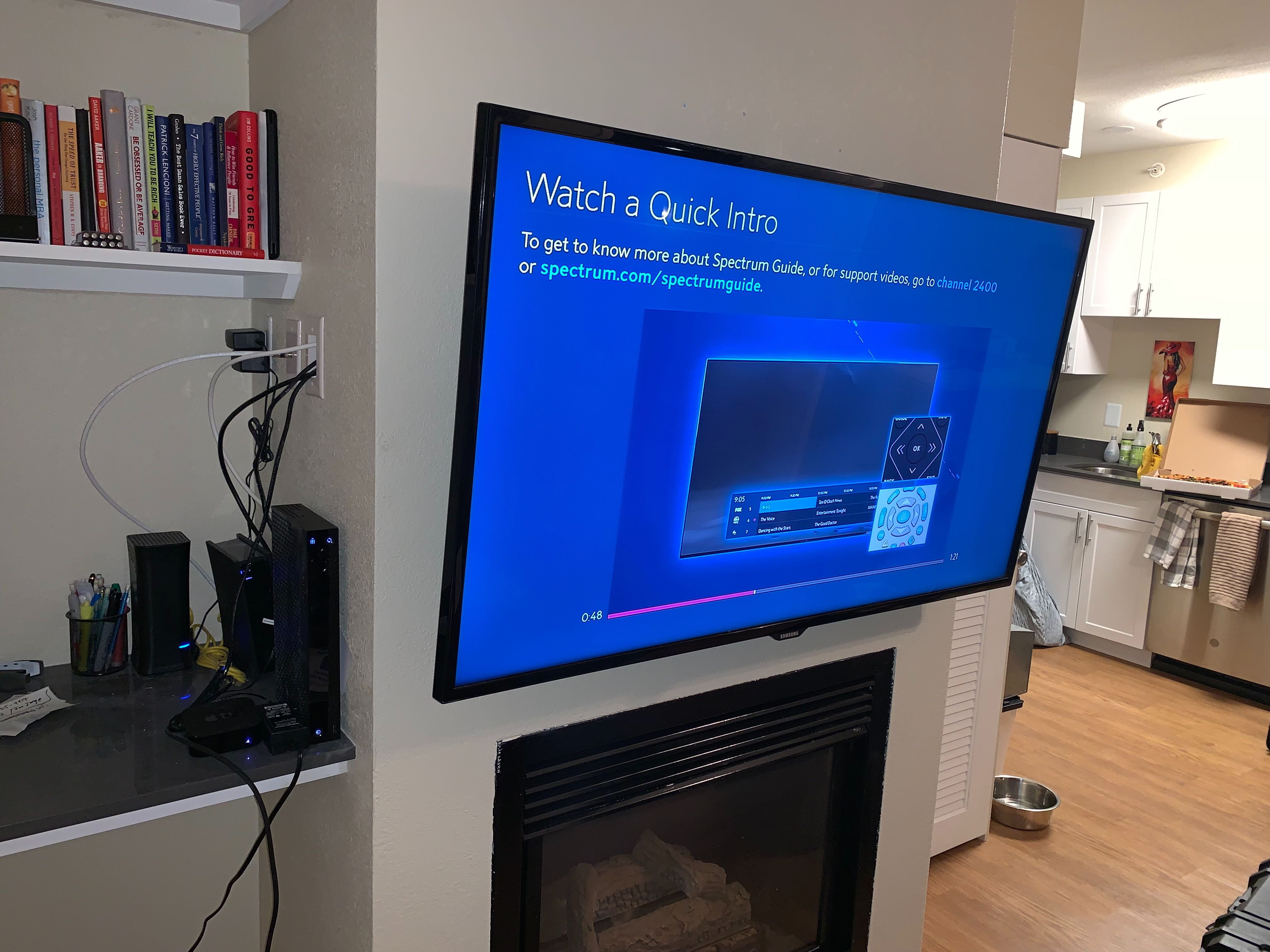 Because your fireplace spans up to several feet above the floor, mounting your TV above it means it'll be much higher up than what you're used to. To reduce potential eye and neck strain, you'll need to find an optimal spot for installation.
To ameliorate this, you can use a tilting or full motion TV mount, which provides the option to tilt your TV downwards at an angle that's comfortable for everyone. Check out our other blog post on the correct height to mount your TV for further details on how to find the perfect location.
Cord concealment options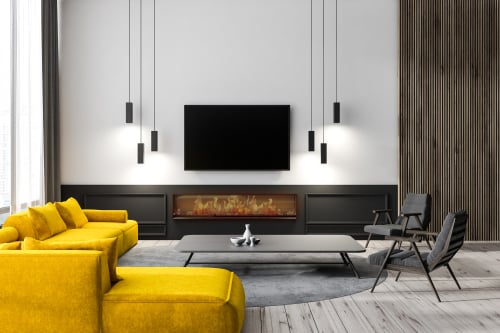 Another factor to contemplate as you attempt to mount your TV above the fireplace is what you'll do with all those wires. Ideally, you'll want to hide them, to create a clean, minimalistic viewing experience and a striking visual display.
Bear in mind that concealing your cords inside of the wall can be a major fire hazard. While fire that's contained within your fireplace is great, you want to keep it there.
As you hide those wires, choose to opt for external (on-wall) cord concealment inside a cord cover. This way, you'll have a pristine display setup, while ensuring the utmost level of safety.
Make TV mounting above the fireplace easy, leave it to Puls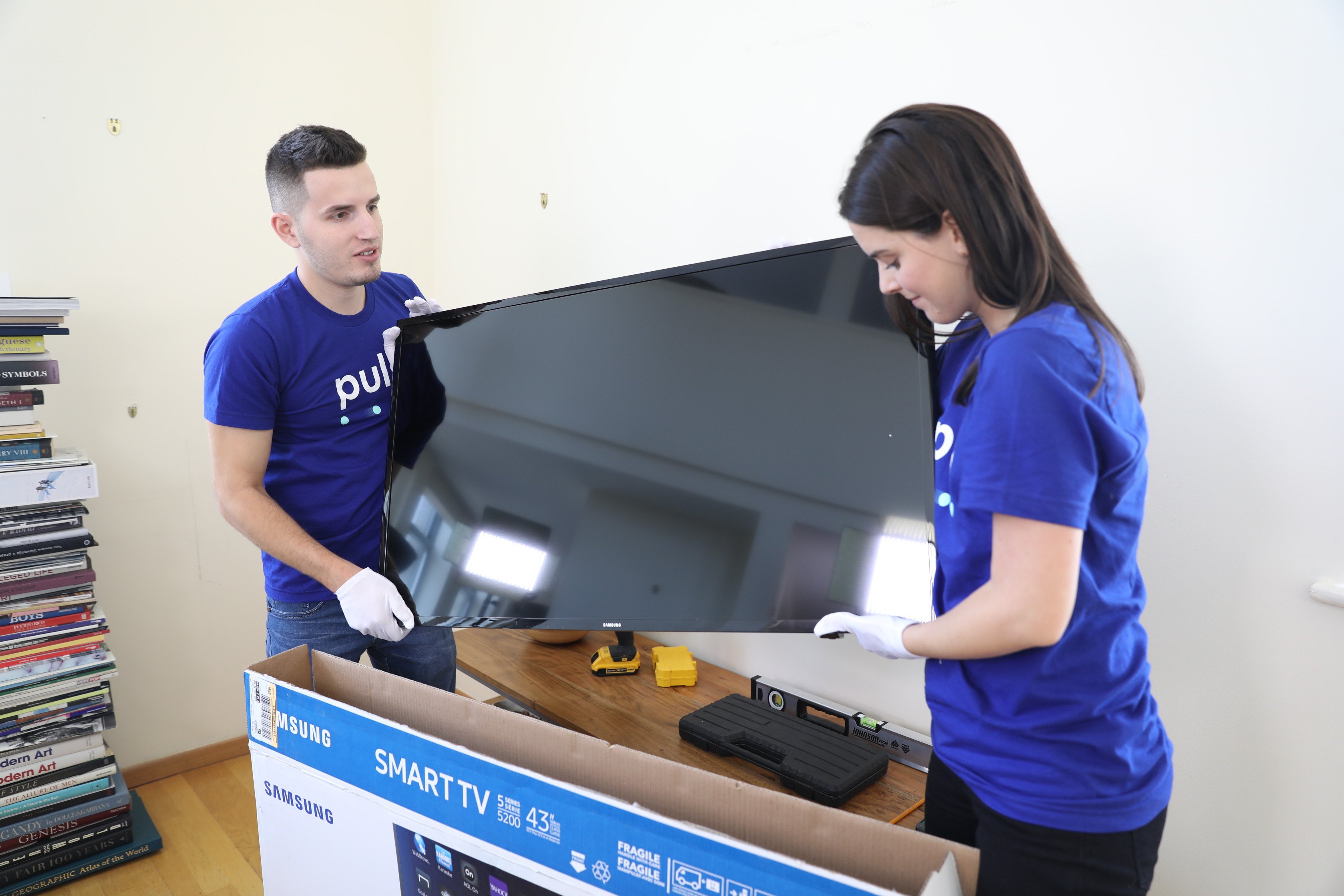 Whether you're not the most skilled with a toolset or you simply don't have the time or energy to figure out how to mount your TV above the fireplace on your own, Puls is here to make it simple.
Our skilled TV mounting technicians in your neighborhood can arrive to your door as soon as same-day, to take care of all the heavy lifting, drilling and measuring for you. We've mounted thousands of TVs above fireplaces in most major cities nationwide, and we'd be happy to customize your install with cord concealment, surround sound setup, shelf install and much more.
Need a bracket? No problem - we can bring one for you. Not sure where to place it? We'll help you find the perfect spot.
Booking an appointment online takes just a few seconds, and all of our services come backed by our 90-day guarantee, giving you total peace of mind. For a limited time only, enjoy $20 off any TV mounting service with you use the code: MEMDAY20.
So, what're you waiting for? You could be watching TV above a toasty fire by as soon as tonight - click here to get started.