Turns out, the name Bluetooth is actually the nickname of a tenth-century Scandinavian king who united Danish tribes under his flag.
The creators of Bluetooth probably figured this was an apt symbol for a technology that would become an industry standard, uniting smartphone addicts and laptop jockeys alike with one convenient, wireless technology.
But what they didn't count on was just how isolating it can feel when you have iPhone Bluetooth problems. We can tell you from experience – when our iPhone 8 has Bluetooth problems, we feel anything but one with our peers.
While everybody uses Bluetooth – or at least should be using it – there's an air of mystery about this enigmatic technology. How does it work? What can it do? And why the heck do I have so many issues when my iPhone is Bluetooth pairing with another phone?
Here's a Bluetooth primer and troubleshooting guide for the initiated and newcomer alike. If you're still experiencing iPhone Bluetooth issues, feel free to book a repair with Puls online anytime.
What is Bluetooth and How Does it Work?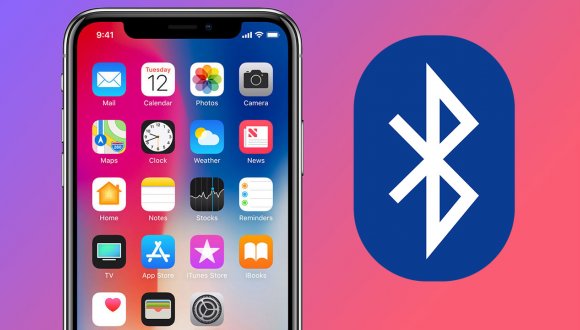 iPhone X and Bluetooth are a vital pairing. (Photo Credit: shiftdelete.net)
The older millennials should understand this one: when Nintendo came out with that cable that allowed two people with GameBoys to play against each other, the top of our head nearly flew into the air. Bluetooth is just like that, but without the cable.
You can use it to send information – usually over short distances – from one device to another. That might mean sending a contact from one phone to another, or using your car's audio system like a speakerphone. What's important to know is that unlike mobile phone signals, which need to travel through a cell tower, Bluetooth signals go directly from one device to another.
So Why is My iPhone Bluetooth Pairing Unsuccessful?
When your iPhone is "pairing" with your Bluetooth device or with another iPhone, they're basically getting to know each other. This means they're going to put out their feelers and search for other devices to connect with. Most likely, there aren't many other devices looking to pair up with another device in such a short range at the same time, so they shouldn't have a hard time finding each other.
Going forward, once they've paired up once, devices tend to find each other automatically in the future. That said, there could be a few causes, and a number of solutions, in terms of iPhone Bluetooth troubleshooting.
My Bluetooth Device isn't Finding My iPhone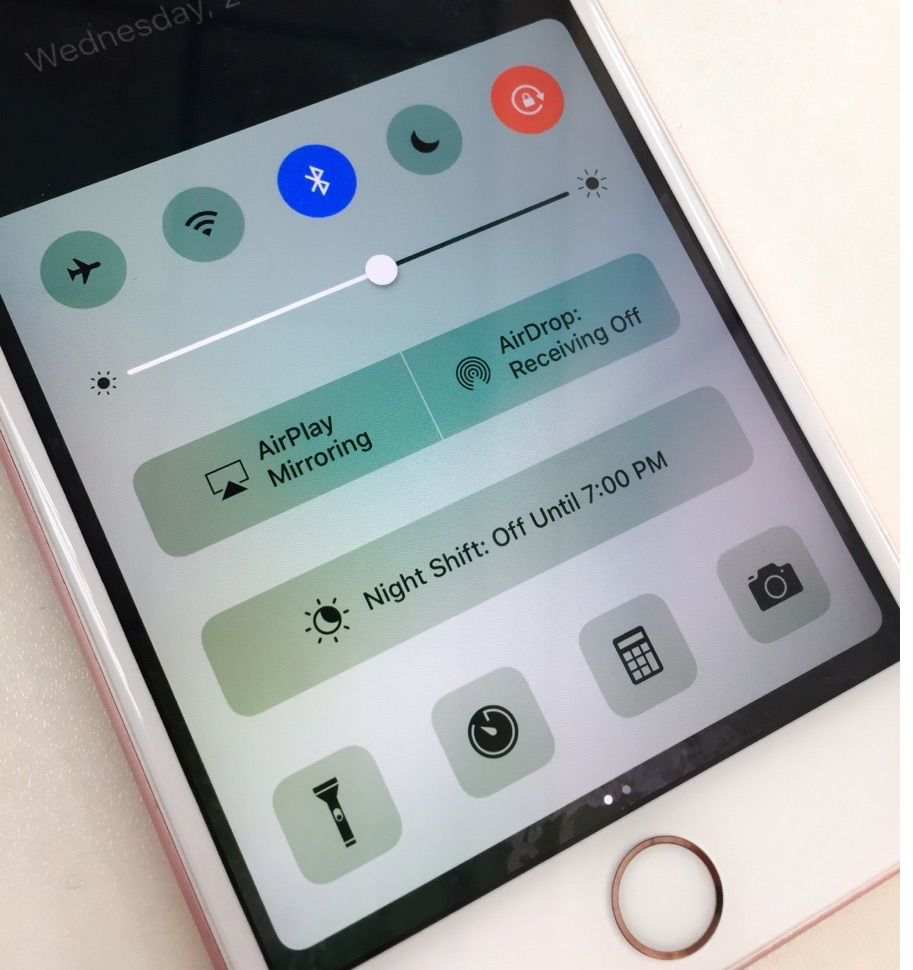 Photo Credit: iMobie
Don't worry, you're not alone. If your iPhone 6 is having Bluetooth issues (or any other model, for that matter), or you're having problems pairing your iPhone with another phone or device, there's probably an innocent enough reason for it. The following steps should help clarify the problem:
See if the Device Pairs with Other Phones, or if Your iPhone Pairs with Other Bluetooth Devices
This is the best way to isolate the issue. If your iPhone is pairing with other devices, then you'll want to troubleshoot the Bluetooth device. If your iPhone won't pair with any devices, then you can get to work solving the issue on your iPhone.
Turn Off Bluetooth on Both Devices, Then Turn Back On
This is often an easy fix. There's a reason why it's always the first thing they tell you to try.
But if it doesn't solve the problem, then perform a hard reset of your device. Here's how you do that:
Hard Reset for iPhone 8 Bluetooth Problems:
Quickly press and release the volume up button, and then do the same with the volume down button.
Press and hold the side button/power button (also known as the sleep/wake button) until the Apple logo comes up on the screen. You might have to hold it for a while – even up to 15-30 seconds. Don't give up, keep that finger on the button.
Let go when the Apple logo pops up. Your iPhone will turn back on in a few seconds.
Hard Reset for iPhone 6, 6S, or iPhone 7 Bluetooth Issues:
Rebooting your iPhone 6, 6s or 7 is simple. Hold the sleep/wake and volume-down buttons at the same time.
Press the sleep/wake and home buttons simultaneously for at least ten seconds, until the Apple logo comes up on the screen.
Try to Unpair and Then Pair Again with the Device
If you have already paired up but the device still isn't connecting, try unpairing and finding it again. You'd be surprised how often this smooths out any issues.
Reset Networks
Go to Settings > Bluetooth and disconnect all of your devices.
Then, go back to Settings > General > Reset.
Choose Reset Network Settings and if necessary, put in your passcode.
This will reset all your network settings, which means that you'll have to set up all your WiFi networks again. That can be a bit of a pain, but if you're having persistent Bluetooth issues, this may be the best choice to pursue.
My New iPhone Has Bluetooth Issues Pairing with My Car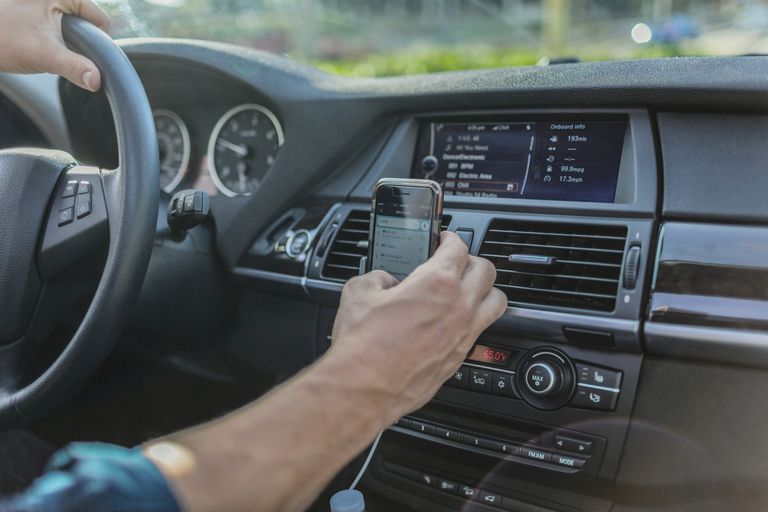 One of the most important times you'll need Bluetooth is in your car. (Photo Credit: Lifewire.com)
So you made the leap and shelled out for a new iPhone, just to find that your just-out-of-the-box iPhone 8 has Bluetooth problems. Or does it?
If you're dealing with a new device, be it an iPhone 8, iPhone X, or even the new Galaxy S9 (in two short weeks!) and you've already gone through the steps above, we have one more solution for you.
Have your car "forget" your old device – that is, remove it from your car's Bluetooth lineup. Sometimes, for whatever reason, there's room enough in a car's heart for just one iPhone.
After getting rid of the older device, you should have a good chance of pairing the new one back up with your car's stereo system. This problem can be particularly common for brand loyalists who stuck with the iPhone or Galaxy lines, and had a previous phone of the same type.
Look to Puls if You Still Can't Connect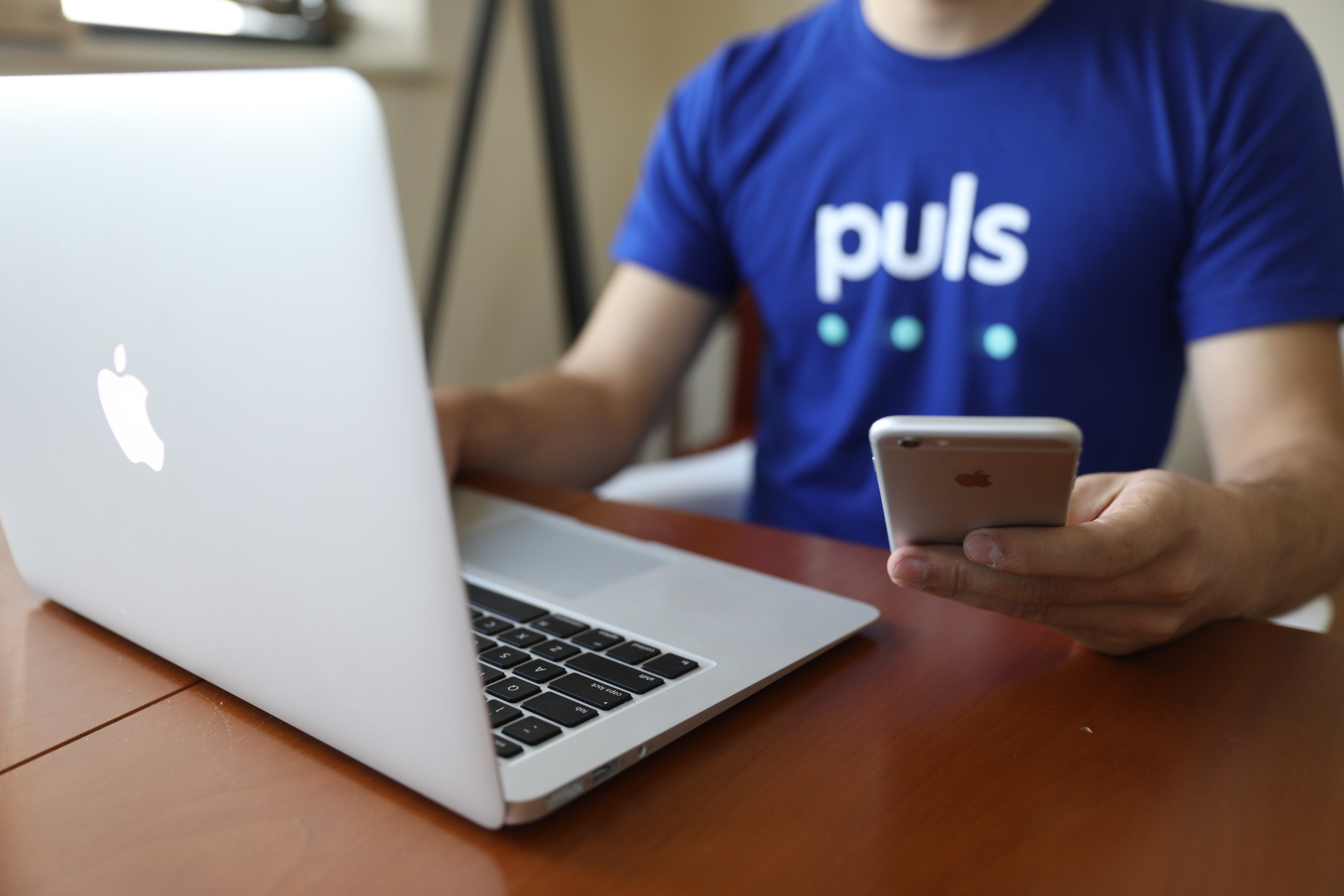 If you're still having issues connecting you iPhone to Bluetooth, book a repair with Puls. Our expert technicians can assist you in addressing your connectivity problems, whether it's on an iPhone, iPad, or Google Pixel device. No matter the circumstance, let Puls provide a convenient, on-the-spot resolution for all your Bluetooth troubles.