We're going to be real with you: if you don't regularly backup your device, and you're searching for how to recover lost data on iPhones, there are not a whole lot of options out there that don't involve third-party software.
Now, this isn't all bad news – if you've already accidentally deleted your trove of texts and photos, upgraded to a new iOS only to find that your files are missing, or if you've factory reset your phone, using the best iPhone recovery software can be a reliable way to go.
While they often come at a price, many apps such as PhoneRescue iPhone Data Recovery will allow you to preview the data that you're set to recover before you make any payments. And besides being effective, they also organize your data into easily identifiable categories for you to recover at your convenience.
But if you're looking to avoid the monetary cost and want to know how to recover lost data on iPhones without having to rely on any outside sources, the best thing to do is to think ahead. Backing up your data now can definitely prevent unnecessary headaches further on down the road if you don't think before deleting photos, texts, contacts, apps and more.
This also has the added benefit of allowing you to restore your data to another device, so if you happen to be taking a selfie while upside down on a roller coaster, your data remains safe (even if your phone might end up destroyed).

What's the best way to back up my data?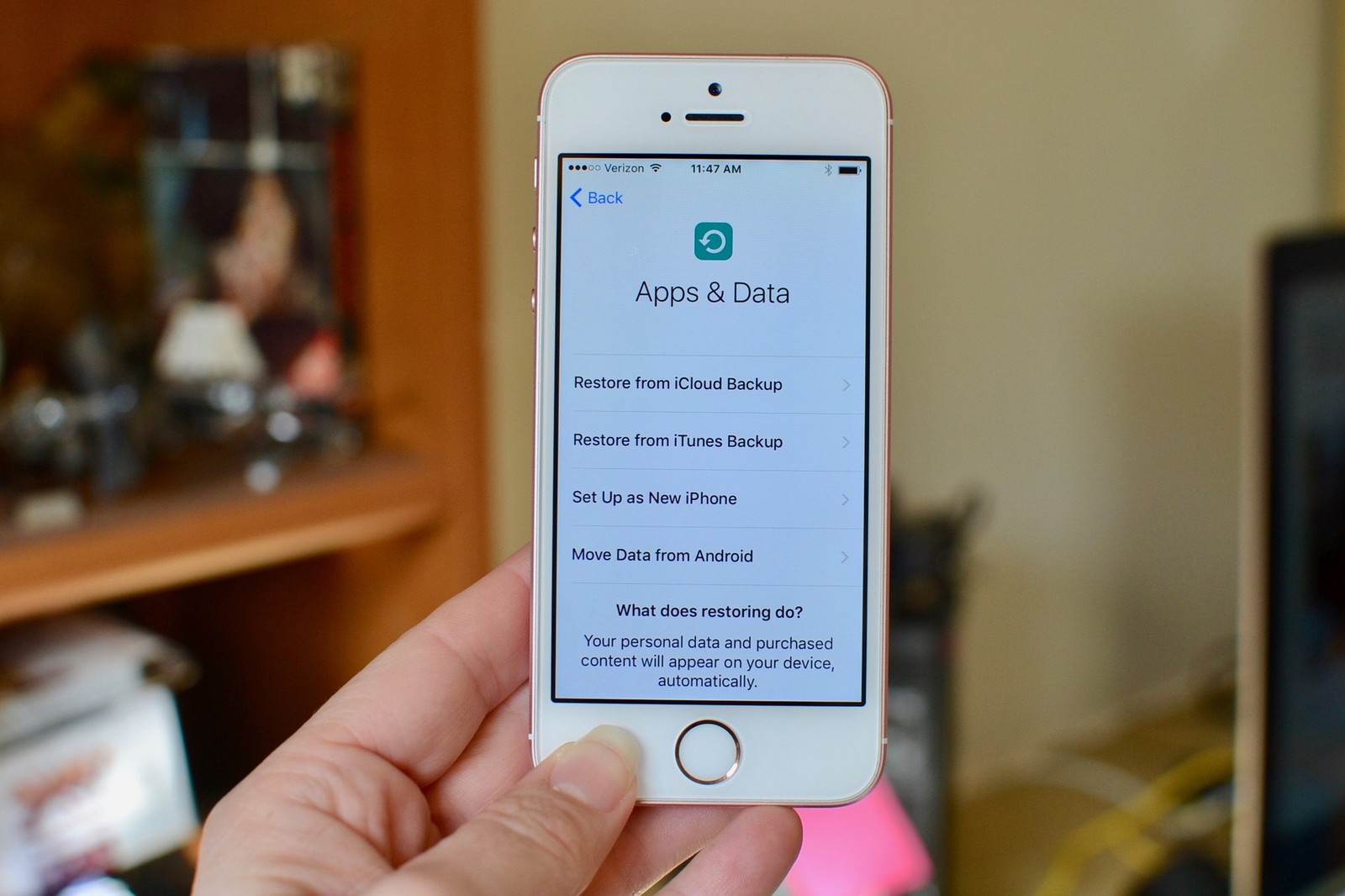 Photo Credit: iMore
There are two primary ways to back up your data that will help you recover anything you lose later on, namely through iCloud and iTunes. Apple offers a helpful guide that lets you choose the method that's best for you, and explains step by step how to go about backing up your data.
The gist of it is pretty simple: iCloud is, as the name suggests, a cloud-based backup, which means that you can access your data from any device. It automatically encrypts your data, and comes with a 2TB limit, of which the first 5GB are free.
The iTunes backup, on the other hand, is local, meaning that you store your data on your Mac or PC. While the data isn't encrypted by default, it doesn't really need to be if you keep your computer secure. And if you want to access the data, you'll have to log on to your Mac or PC yourself to view it.
Of course, if you've got the time, there's nothing preventing you from doing both.
How to back up your data on iCloud or iTunes
Photo Credit: iMore
For iCloud, make sure you're connected to a WiFi network, then go to Settings > [your name], and hit iCloud.
Tap Backup, make sure iCloud backup is turned on, and then hit Back Up Now. It's that simple – all your stuff is now safely in the cloud, where you can't ruin it by making any poor decisions like jumping in a pool with all your clothes on.
You can also set iCloud to automatically back up your data each day, as long as the iCloud Backup option is still on, you have enough space on the cloud, your device is plugged in and connected to a WiFi network, and the screen is locked. You don't even have to give it a second thought.
To back up your data in iTunes, just open iTunes and plug your phone in to the computer. Click on your device name on the left hand menu. Click on Summary, and press Back Up Now, from the Manually Back Up and Restore box.
It's simple, fast, and ensures that all the data that's important to you is safe – so why not get in the habit of regularly backing up your iPhone data on iCloud or iTunes? It can save you a lot of heartache down the line.
Interested in letting Puls professionals come to you for fast, easy phone repair? To get $5 off your first service with us, sign up on our page here!