Anyone who's attempted even a minor wintertime remodel knows that warm weather isn't just an opportunity for outdoor projects. It's the perfect time to get the kitchen, bedroom, or even basement redone – not least of all because you can escape the dust and noise for a nice walk outside.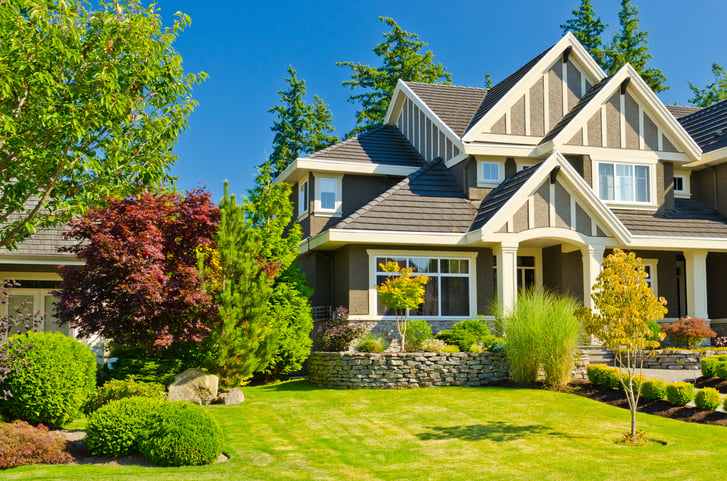 Whether you're looking to up your home's value or curbside appeal, or you just want to make the most of what your space has to offer, completing your remodel can be a pleasant summertime breeze. Read on for some of the most popular and creative ideas for you to remodel your home in summer 2020.
Update Your Windows to Conserve Energy, Save Cash, and Raise Your Home's Value
New windows look better – and also can do a better job keeping the place feeling cool in the summer and toasty in the winter. In fact, the U.S. Office of Energy Efficiency and Renewable Energy says that heat coming in or out of windows makes up 25-30% of a typical energy bill.
Fixing the problem needn't be a pane (we know, we love puns, too) if you take care of it when the weather is nice. If your windows are in pretty new condition, it's recommended to give them a quick update to improve efficiency. This can include checking them for air leaks and caulking, weatherstripping, and treating windows. Also suggested are adding storm window panels, solar control film, or placing awnings, blinds, or overhangs over windows.
If it's time to replace your windows, there are also a wide variety of window types that are energy efficient – look for the energy star certification – and highly rated to help save you money while also looking good.
Kick it Up a Notch With a Kitchen Remodel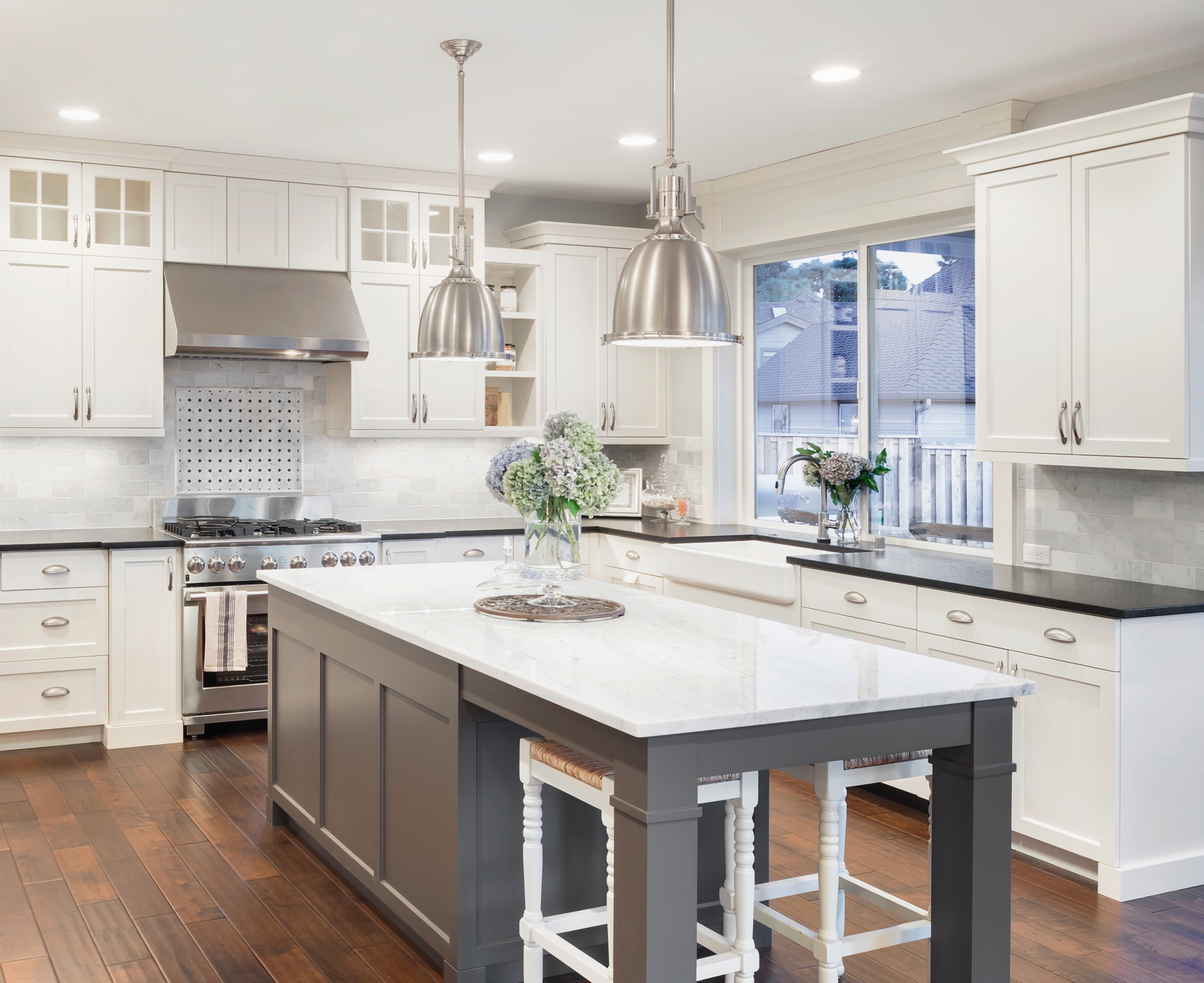 Conventional wisdom says that a kitchen remodel offers the best return on your investment later on down the line if you'd like to sell your home – and for good reason. After all, it's the most social room in the house, even more than the living room.
As with any project involving a bit of hauling in and out of the house, kitchen remodels are best handled in the summer, when those open doors won't let in the chill and icy sidewalks don't pose a hazard to those carrying things in or out.
There are a whole host of potential updates that can be done in as little as a weekend or even a few hours.
If you don't need to replace your cabinets but want to give your kitchen a facelift, cabinet refacing is a quicker, less expensive way to provide your kitchen with a whole new look.
Installing cabinet rollouts can be done in less than one afternoon, making it easier to access the contents of your cabinets, and helping save space, too.
Go with open shelving as a partial or full replacement for cabinets, or even just remove the cabinet doors for a minimalistic look that's trending strong right now.
Retile the walls and/or backsplash for a new aesthetic that a pro can get done over the course of a weekend. If you don't have tile up yet, it's an absolute must.
Of course, you'll want to include appliance repair in a kitchen remodel – functionality is every bit as important as looks. It's easy as pie to book a time slot for a pro technician to come and make sure your oven, fridge, and dishwasher (among other things) are cookin'.
Liven Up Your Sleeping or Lounge Space With These Small Fixes
For some reason, little touch-ups just aren't as bothersome in the summer. Try some of these affordable fixes, which can go a long way towards improving bedrooms or living rooms.
If ceiling fan installation has been whirling around in your head, there's a good reason why. Having a ceiling fan put in is quick, affordable, and saves tons of money compared to air conditioning.
If it's been a while since that last coat of paint, a new interior paint job can make it feel like you're in a whole new house. This is a great summer project, since you can enjoy a lovely breeze when you let in the fresh air. Plus, it's also the perfect time to bundle in a drywall repair.
Give your master bathroom an update by adding a new shower door, heated towel bar, or tile accents. Instead of redoing the entire walls and floor, adding accent tiles can spice up the look with just a fraction of the effort.
Whether you are moving your old furniture or getting new, it's always wise to include furniture assembly in a living room/ master bedroom remodel. You can save time, and ultimately money, having a pro take care of the nitty gritty for you.
Get it Done Right the First Time With Puls
No matter what the remodel, your certified Puls professional will get it done right the first time around—so you don't have to lay awake nights wondering how reliable your contractor is.
You can use our handyman services in a basement remodel, as well as all standard indoor/outdoor remodels including painting, power washing, electrical work, cleaning gutters, and more.
And, with our easy online booking process, you can pick the time slot that's perfect for you and a technician will arrive on time and with a smile. Punctuality is important to us – that's why Puls technicians are on time 96% of the time, compared to just 63% for regular handymen.
Book a service in just moments and have a Puls professional at your door as soon as today.