Dishwashers are a modern-day marvel. Depending on how old you are, you may remember a time when the only dishwashers in the house were you and your siblings. Of course, back then the fight wasn't about who had to load and unload the dishwasher but who had to get their hands dirty and wash them all by hand.
With those fond memories reserved for settling arguments with your own kids, today's problems can be more difficult to solve—especially when your dishwasher stops working properly. How do you know whether it warrants a dishwasher repair or a dishwasher replacement?
Your main question is probably going to be, "How much is it going to cost?" There are a lot of variables that affect both the dishwasher repair cost and dishwasher replacement cost, so we've put together a price breakdown to help you make the best decision for your situation.
Repair Breakdown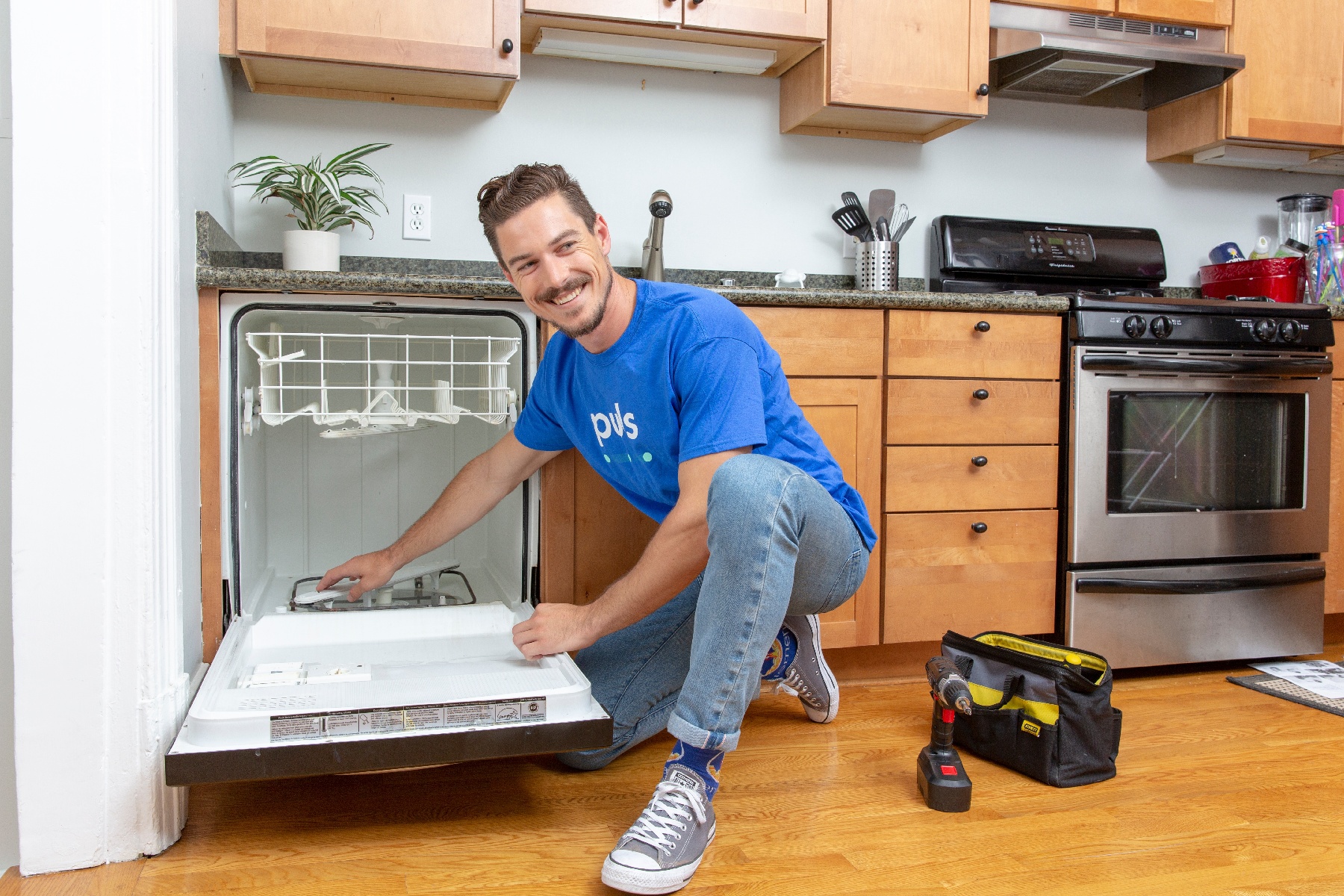 Today's dishwashers are pretty durable and require very little maintenance. They often include components made from brass and stainless steel with electronic touch pads for ease of use. Of course, when any of those elements start to fail, you could try to fix the problem yourself or call in a repair technician with the potential for a big repair bill.
Some dishwasher repair companies charge a flat fee for small repairs but revert to an hourly labor rate for more complex work. The national average ranges between $75 and $200 per hour plus parts, depending on the brand and type of repair needed. This can add up as dishwasher repairs are usually the most labor-intensive over all other appliances.
Puls helps you keep these costs in check with appliance repairs starting at just $139. All repairs also come with a 90-day guarantee, so you're covered if something else goes wrong. This could help you delay purchasing a new dishwasher and potentially save thousands.
A minimum service fee is often assessed just for coming to your home and diagnosing the problem. Fees can range from $65 to $120 and are often extra. To save money, look for a dishwasher repair company like Puls that charges $79 for an onsite visit and diagnosis that is waived once you approve the repair.
Parts will add another layer to your dishwasher repair cost with common problems such as a clogged spray arm that could cost $115 to a blocked drain hose for $170, or a defective control panel for $150. The brand of dishwasher you own could also affect the price as replacing OEM parts for a Samsung model tend to be higher than a Whirlpool appliance.
Replacement Breakdown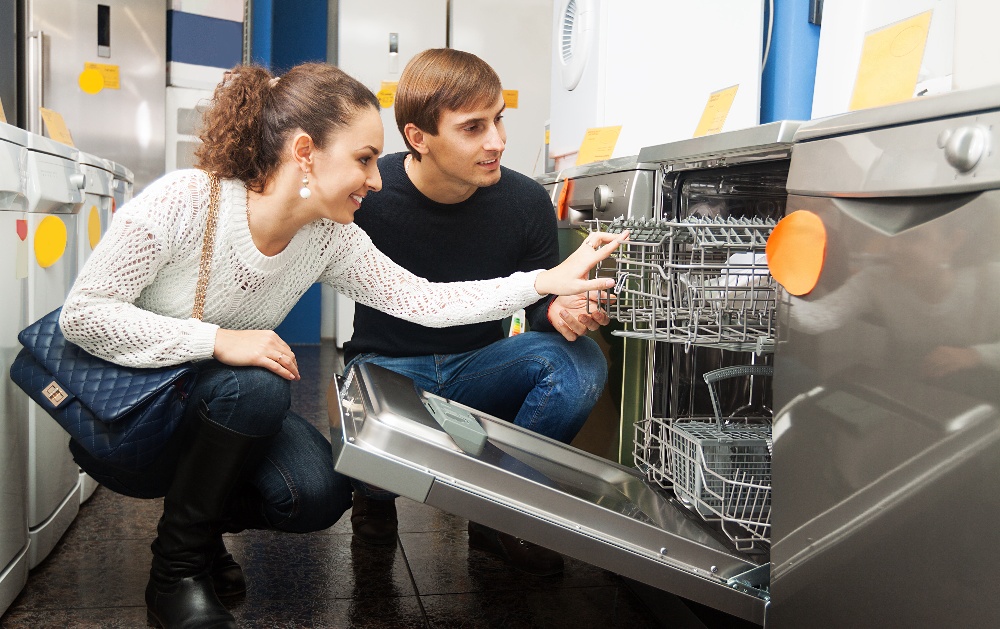 The average lifespan of a dishwasher is about nine years. Obviously, that can vary depending on how much you use your machine. You'll also want to check to see if it's still under warranty as repairs could be free.
If your unit is nearing that age, keeps breaking down and your warranty has expired, you should seriously consider a full dishwasher replacement. Dishwashers are generally broken down into three categories: budget, midrange and luxury.
Budget models cost between $249 and $499 and offer basic stationary racks and a control panel that's displayed on the exterior of the door. They usually have two or three wash cycles but most have modern stainless steel exteriors to match the more expensive designs.
Midrange dishwashers include extra wash cycles, adjustable racks, a semi-integrated control panel, and soil sensors, with costs ranging from $500 to $999. These provide excellent sound-proofing and finishes to match your cabinet styles.
Luxury units offer top-of-the-line features like six or more wash cycles, third racks and flexible loading options, whisper quiet operation, a high-tech integrated control panel, and high-quality stainless steel tubs and exteriors. Prices range from $1,000 to $2,000 or more with fully customizable features.
While most appliance dealers offer free shipping when you spend a certain amount, installation costs are extra. New installation on average costs between $110 to $270. It's a great idea to hire a professional contractor to do the installation, as the new dishwasher may require different valves or plumbing configuration than the old one.
If your dishwasher repair is going to cost more than 50 percent of the cost of a new one, you should definitely consider buying new.
Benefits of Both Options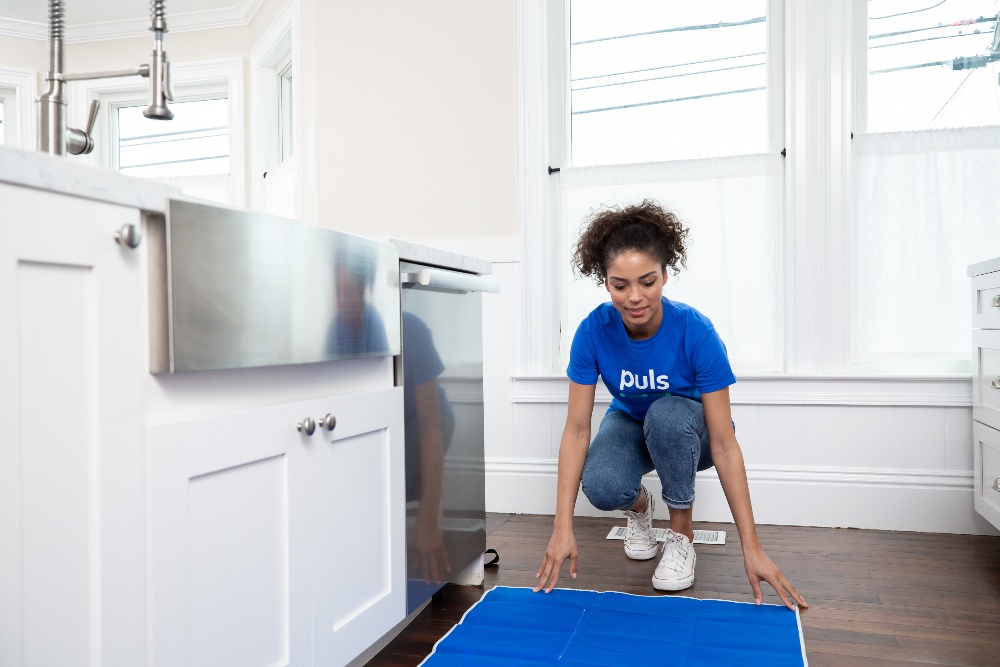 There are several reasons to opt for repairing your dishwasher, rather than replacing it, if possible. It's often more cost efficient, it's better for the environment to reuse your appliance, and it's a lot less of a hassle than shopping for and installing a new one.
Even though new models will cost more up front, the energy-saving features may save money on utility costs, you'll get a more reliable machine with a new warranty, and you'll have the opportunity to update your style and features to match your needs.
Puls—Your Expert Appliance Repair Service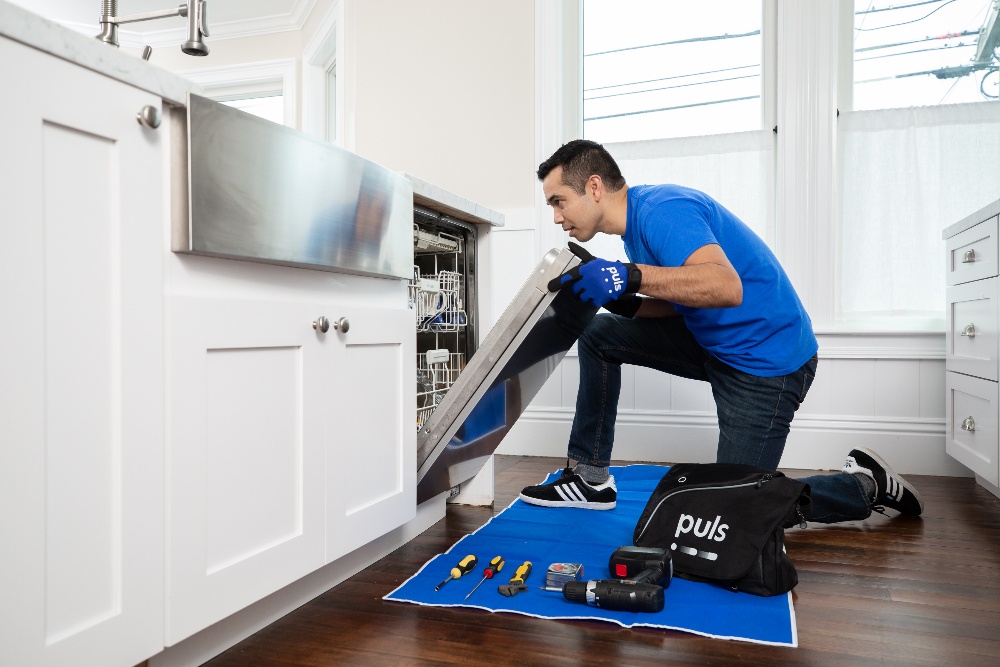 Whether your dishwasher won't start or your dishwasher isn't cleaning properly, before making you panic, contact Puls to schedule a fast dishwasher repair. We have appointment windows available as soon as same-day to make things easy.
For just $79, our skilled repair technicians will provide a thorough inspection and provide you with a quote. This inspection fee is waived entirely if you move forward with our recommended repair.
We're here to make dishwasher repairs easy. Book a service online in seconds, and your dishwasher could be working like new by tonight - you can even click here for 5% off your first service with us.