Today's kitchens aren't complete without the latest high-tech smart appliances. Our new machines make chores easier through intuitive features like alerting you when you're getting low on milk, when it's time to change the filter, or even summoning a repair service for you.
Of course, all those advanced features won't do you any good when soap suds are pouring out or dirty water is pooling at the bottom of your dishwasher. Rather than going totally "old school" and having to wash your dishes by hand, we've assembled a few tips that will help you know exactly what to do with a dishwasher that's overflowing, leaking or not draining.
To safely work on your machine, always disconnect the power by unplugging it or turning off the circuit breaker.
Dishwasher Overflowing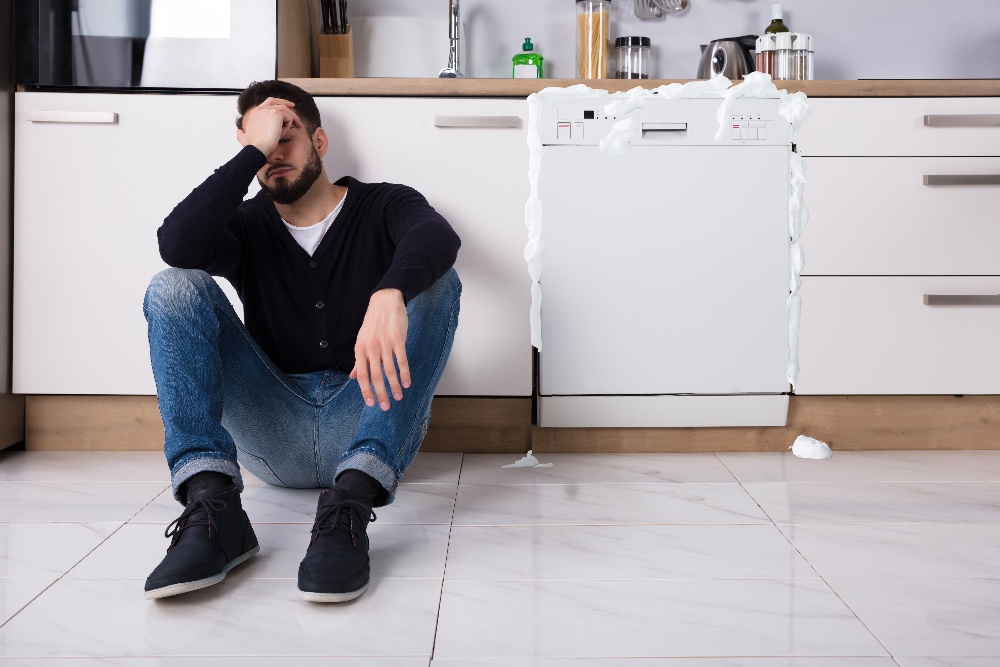 Obviously, finding a sudsy mess on your floor is a sight no one wants to encounter, but it may not require a major repair. Using too much dishwasher detergent is more common than you might think. It's easy to think that more soap will mean cleaner dishes, but too much will only result in the need to break out the mop.
Dishwasher Leaking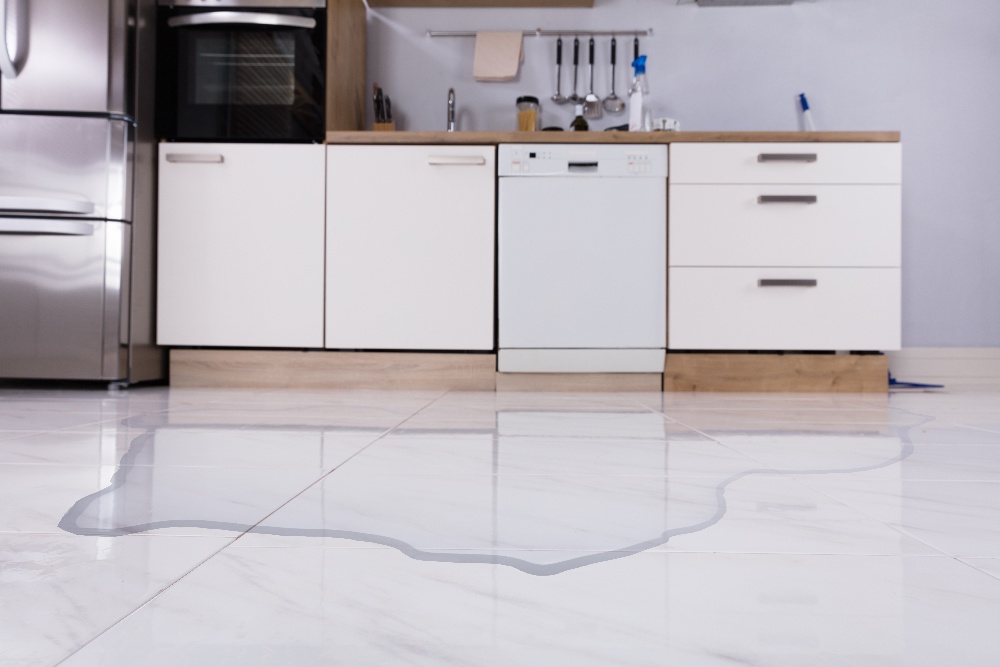 Your leaky dishwasher might be a little more complicated. A rubber gasket seal is used around the dishwasher door, to keep water inside the machine.
Check this for tears, dried-on food, or signs of wear. Try cleaning the gasket or replace it to prevent water from leaking further.
A water inlet valve, found behind the lower kick plate, connects the water source to the dishwasher and could be cracked or torn. It should be replaced to stop it from leaking.
Leaky hoses could also be the culprit. Both the drain hose and circulating hose can be found behind the bottom kick plate. Check the clamps, and refit or replace them if needed.
Dishwasher Not Draining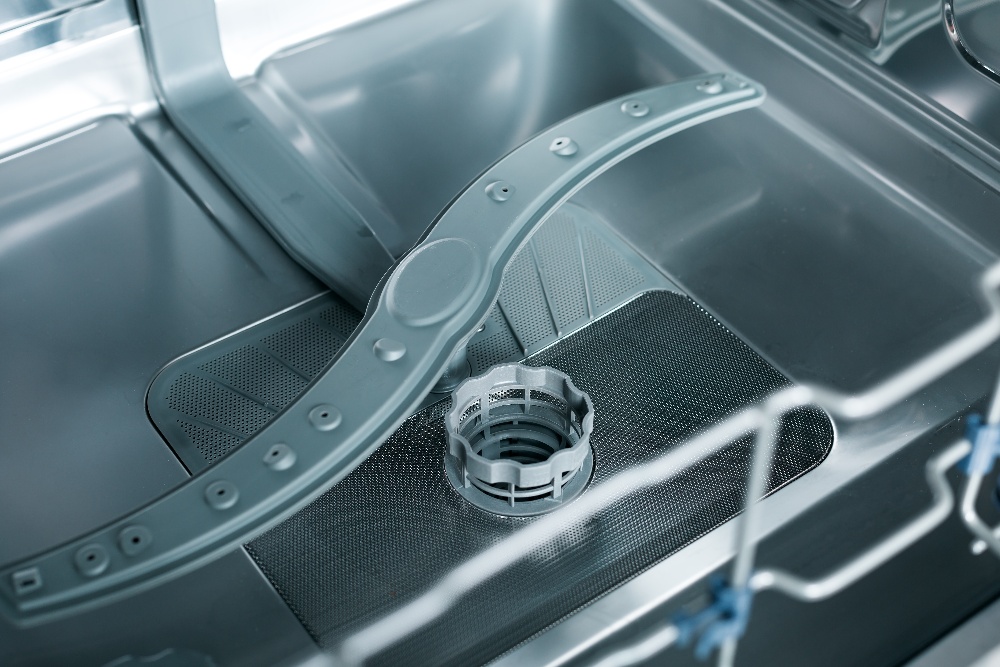 If you open the dishwasher door and find water sitting at the bottom, the filter at the bottom of the tub may be clogged. Pieces of food or paper jar labels can plug the filter and prevent the water from properly draining out.
To resolve this, clear debris away from the filter located under the bottom spray arm or remove the filter cage and clean inside. Another potential culprit is that the drain hose attached to the pump may be plugged up.
For this, you should disconnect the drain hose clamp and hose found behind the toe-kick panel. Then, straighten any kinks, and blow through the hose to remove any blockage.
Puls -- Your Trusted Dishwasher Repair Service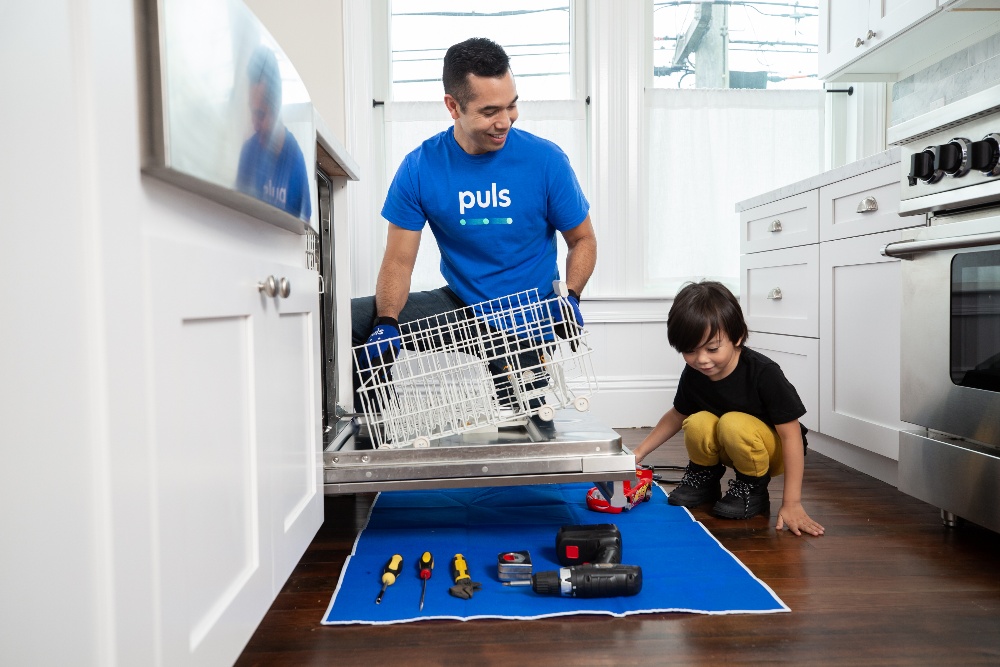 Dishwasher repairs can be tricky, so you may want to leave them to the professionals at Puls. Our skilled, experienced technicians are always around to take care of all your appliance repair needs.
We'll be at your door to diagnose and repair your dishwasher, to pinpoint the issue at hand so we can resolve it fast. Convenient, online scheduling is available on your timetable - even the same-day if needed.
We know you're budget conscious and want to save on appliance repairs. That's why for a limited time only, you can save $20 when you schedule your dishwasher repair online with the code: SAVE20. Want to save even more? Join the Puls mailing list and save 5% off your first service with us.
We guarantee all appliance repairs for 90 days, so any further problems will be covered free of charge. This way, you can be confident that your repair is completed right from the get go, while enjoying coverage and peace of mind long after your repair is complete. How's that for great customer service?
Whether you need a hose replaced or something more complicated, Puls is ready to get your machine back in working order right away, so you can get back to more important things. Book your dishwasher service appointment today and your dishwasher could be working like new by as soon as tonight.