It's that time of year again. You'd be surprised just how many great TV deals are going on this Black Friday, and, of course, when you get that brand new TV set, you're going to want to mount it on the wall.
From above-the-fireplace mounts to curved TV wall mounts, fully articulating mounts to minimalistic, flat-against-the-wall-mounts, we've found the brackets that come with the full package. We showcase the brands that bring you solid construction, great looks, and super stability – with options that span from extremely economical to straight-up luxurious. (We totally understand the urge to pamper your new purchase.)
Read on for our TV mount primer and our top picks for TV mounting brackets.
What's in a Wall Mount?
There are three main types of TV wall mounts, each one serving a different need. They are:
Fixed TV Mounts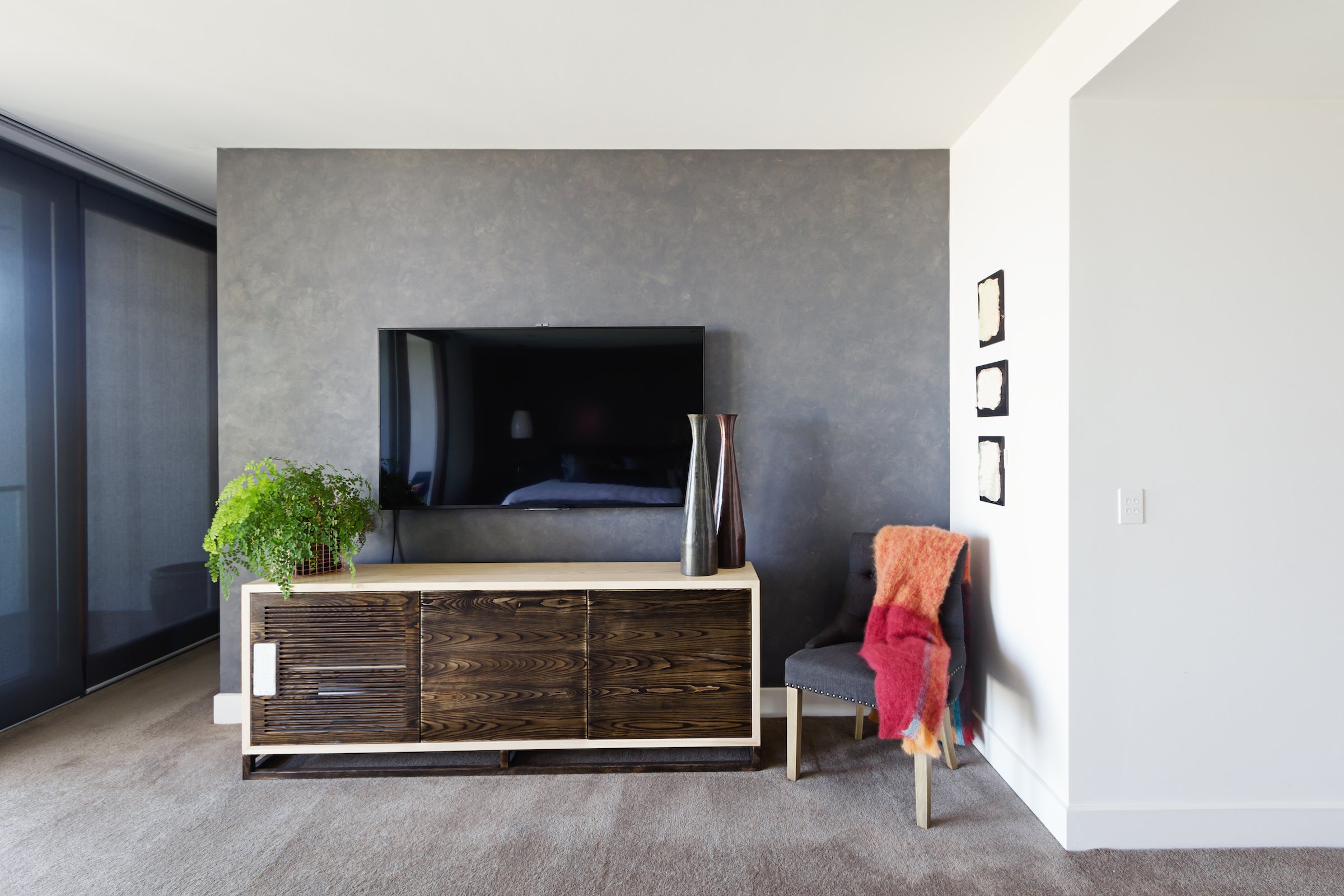 These unobtrusive brackets keep your television set tight and secure, right up against the wall. They are not flexible – you put your TV where you want it, and that's where it stays. But they are reliable, affordable, and they look great – which makes them a sure bet for mounting a television that's usually viewed from a single spot.
Tilting TV Mounts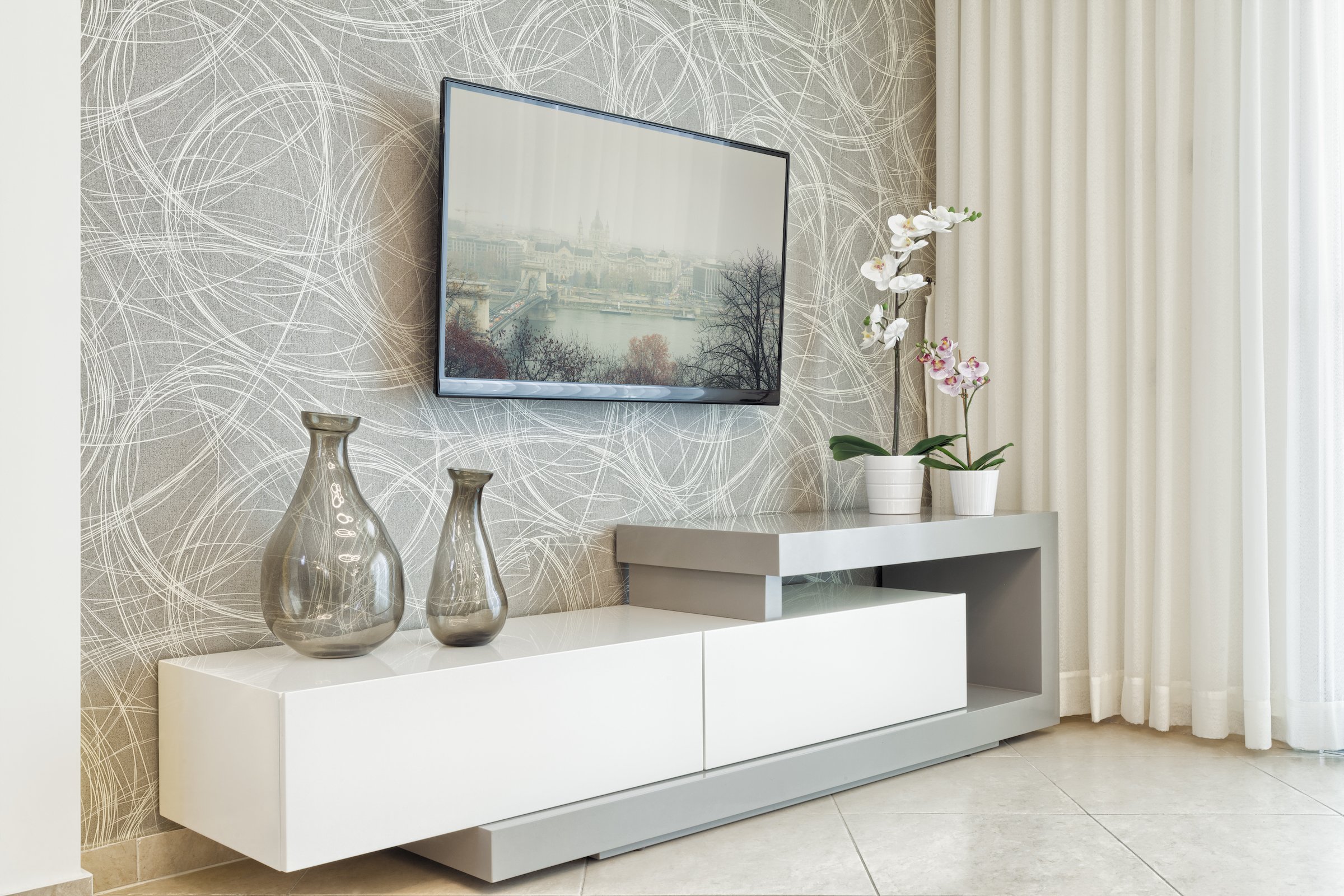 True to their name, these mounts have one advantage over fixed mounts, which is that they're tiltable. They can be slightly pricier, and aren't quite as slim as the fixed mounts, but they can be mounted higher so that they television can be angled down for good viewing.
Full-motion TV Mounts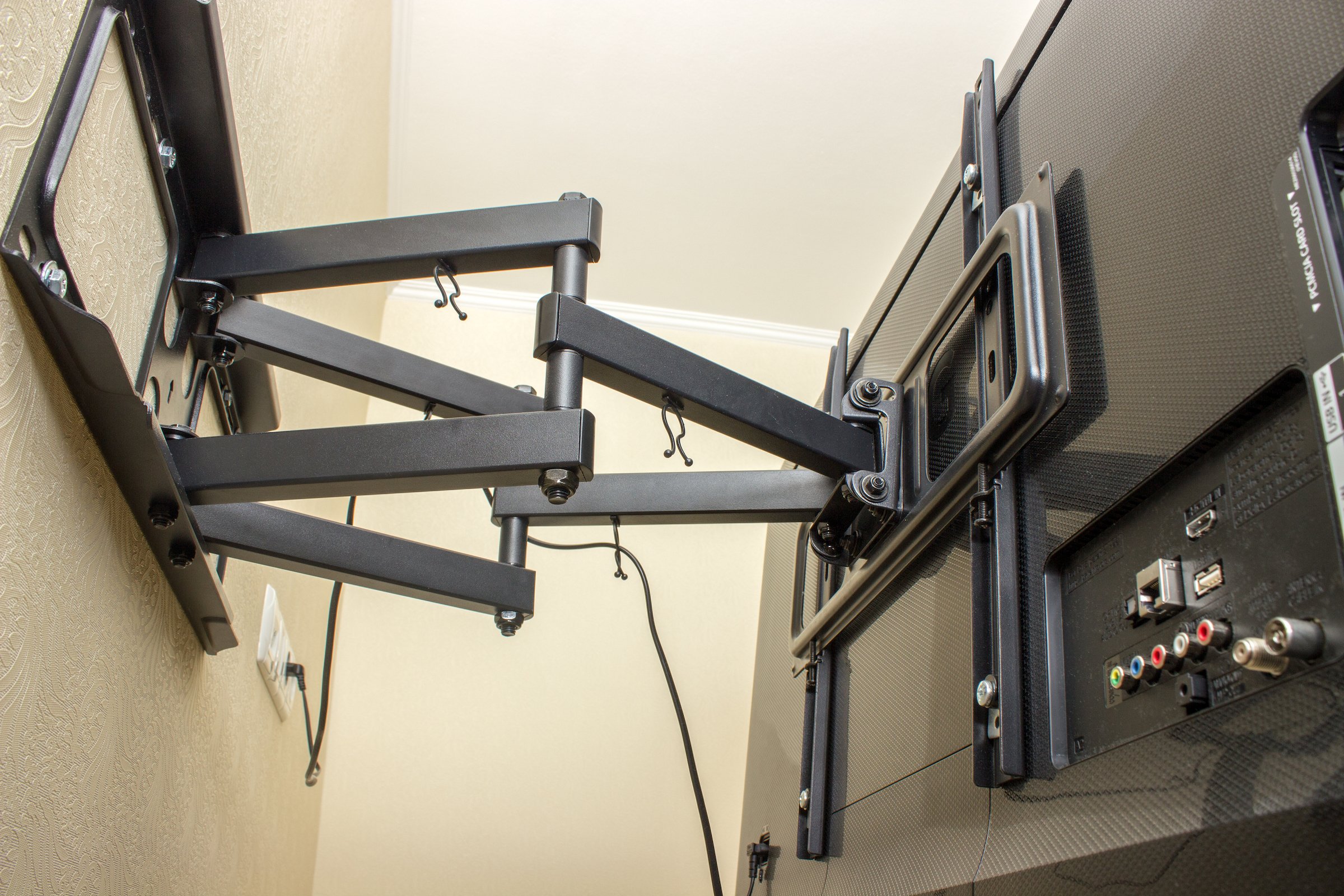 These mounts can do it all – extend outwards, tilt up or down, turn from side to side, and even swivel a bit. They're the most expensive of the lot, but also incredibly popular; and though they can never retreat as far back against the wall as the other two types of mounts, people like them for their versatility.
The Best TV Mounting Brackets of 2019
Knowing which type of bracket you're in the market for can help narrow down your choices. Here are our top picks for this year's cutting edge TV mounts. Your new Black Friday TV purchase will thank you.
Best Full Motion Mount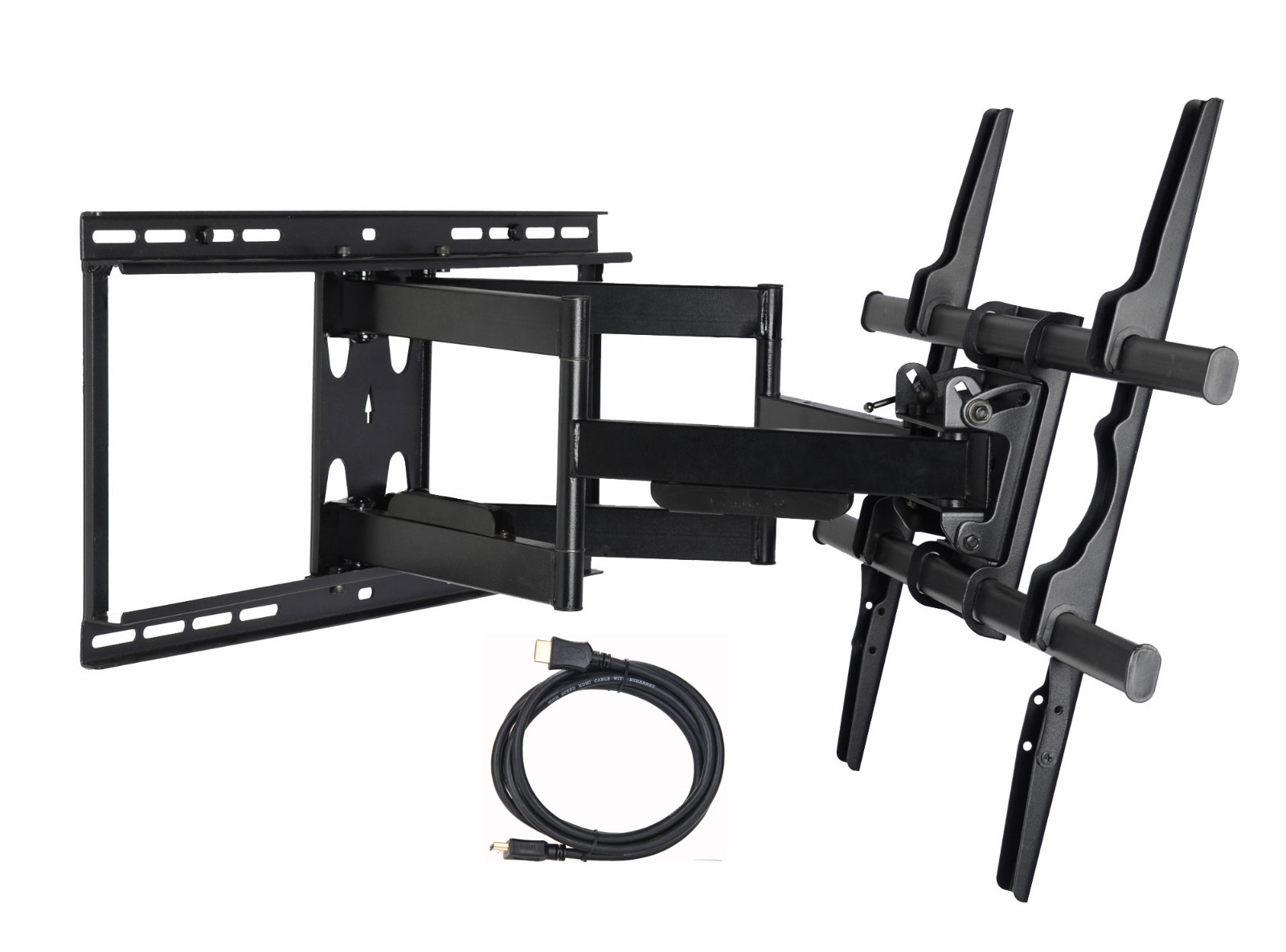 Image courtesy of Walmart
What it's called: VideoSecu Heavy Duty Mount
We love this fully articulating mount from VideoSecu for lots of reasons: It's made of super-rugged steel, is versatile – it can hold 40-inch to 70-inch TVs, and even some 88-inch LEDs – has moves like a ballerina, and can still support a whopping 135 pounds. Throw in its built-in cord concealer technology and we're sold.
Best Tilting Wall Mount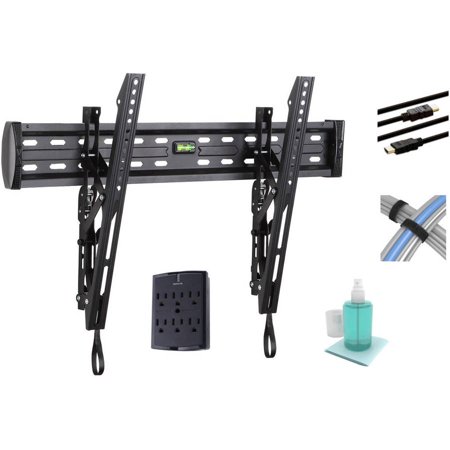 Image courtesy of Walmart
What it's called: ONN Tilting Mount for 32-to-70-inch TVs
This mount does its job, and does it well. Bringing a respectable 12-degree up-and-down tilting angle, this sleeper is tougher than it looks, supporting 80 full pounds of viewing goodness. With a flexibility we'd like to see in our significant others, you can bring anywhere from a 32-inch TV to a 70-inch TV, and the ONN tilting TV mount can handle it. Oh, and it comes with cables, too.
Best Luxury Mount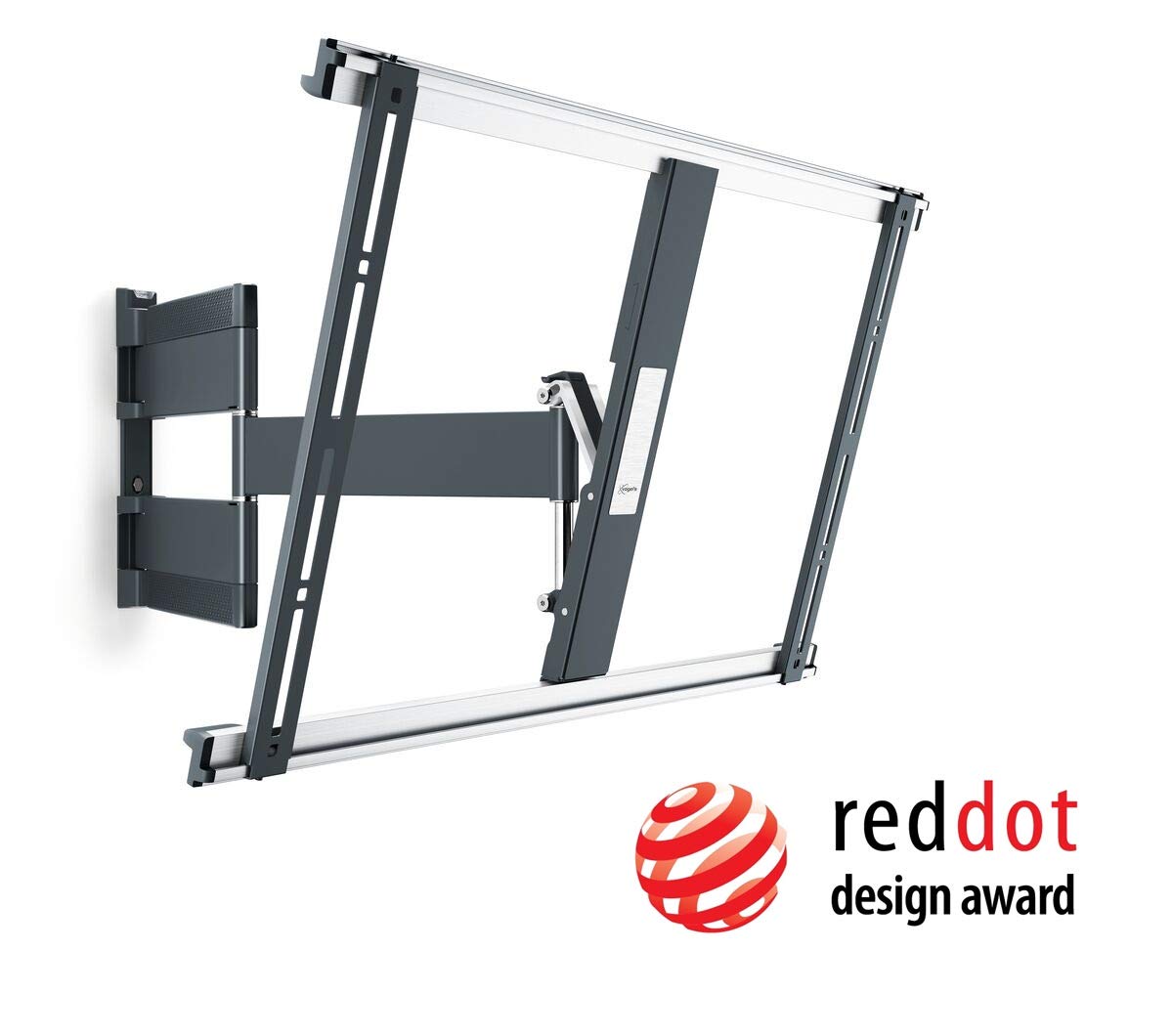 Image courtesy of Amazon
What it's called: Vogel's 180-Degree Swivel and Tilt Full Motion Mount
If the price tag didn't already tip you off, the design on this mount just screams elegance. But it's more than just a pretty face – Vogel's 180-degree swivel and tilt mount not only delivers as much or more than the competition, but it does so while also being the flattest fully-articulating mount on record. If you want the best of both worlds, this luxury mount puts its money where its mouth is – it has a stunning 20-inch tilt, 180-degree rotation, 25-inch extension forward, and then it recedes to a mere 1.4 inches from the wall. Worth the splurge.
Best Fixed Mount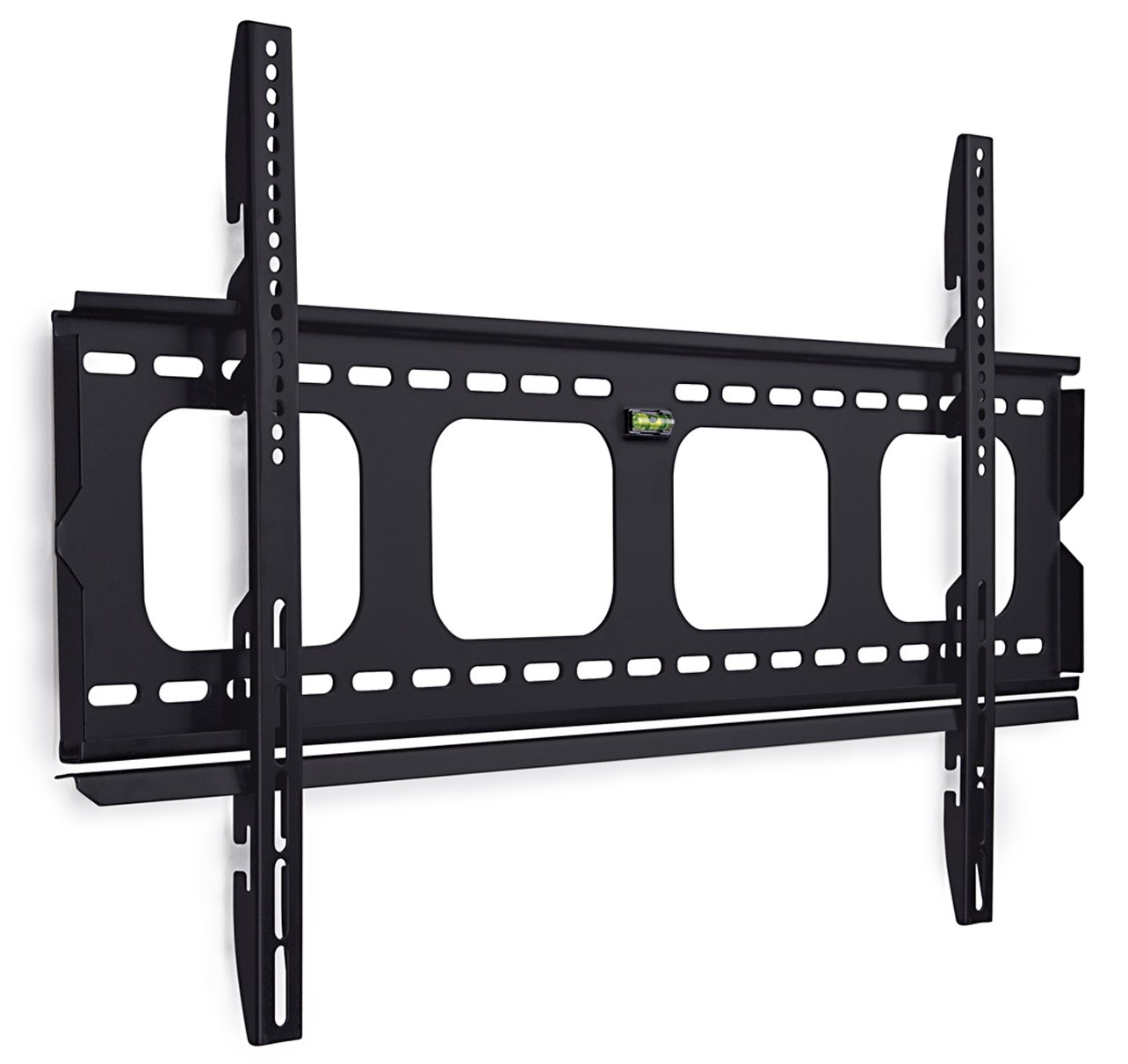 Image courtesy of Walmart
What it's called: MountIt! Low-Profile Fixed Bracket
We honestly can't think of anything more a fixed bracket can bring to the table. This MountIt! Bracket puts the TV an almost flush 1-inch from the wall, supports a whopping 220 pounds, has VESA compatibility up to 800x400 (most mounts top out at 600x400), and can hold anywhere from a 42-inch to 70-inch TV. Who could ask for more?
Best Above-the-Fireplace Mount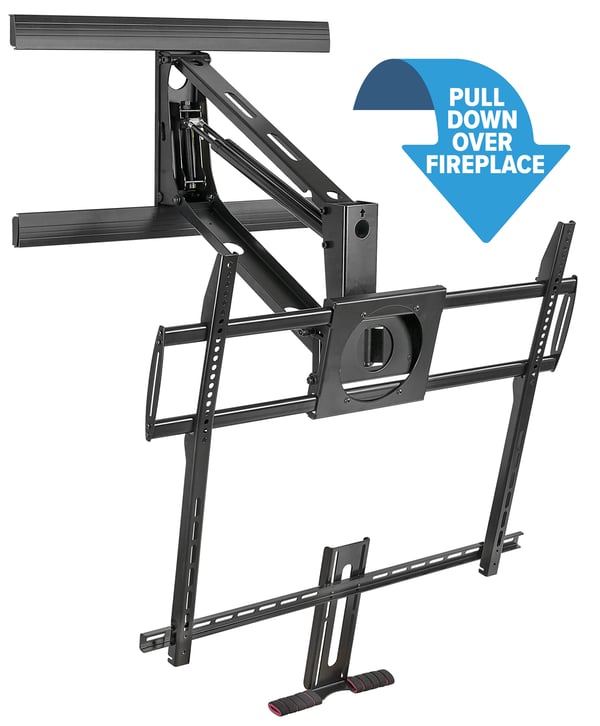 Image courtesy of Walmart
What it's called: MountIt! Fireplace TV Mount
We don't recommend that you mount a TV over an active fireplace, but if you choose to do so anyway, or if your fireplace or mantel isn't active, the least we can do is suggest a bracket that will give you the perfect viewing experience. This MountIt! Bracket extends forward and down over the mantel for easy viewing at eye level. Moving it up or down is super easy with the fluid-motion gas spring counterbalance mechanism, and it's about as versatile as they come. It can hold up to 154 pounds, is VESA compatible up to 800x600, and can hold anywhere from a 50 to 100-inch TV.
Best Curved Mount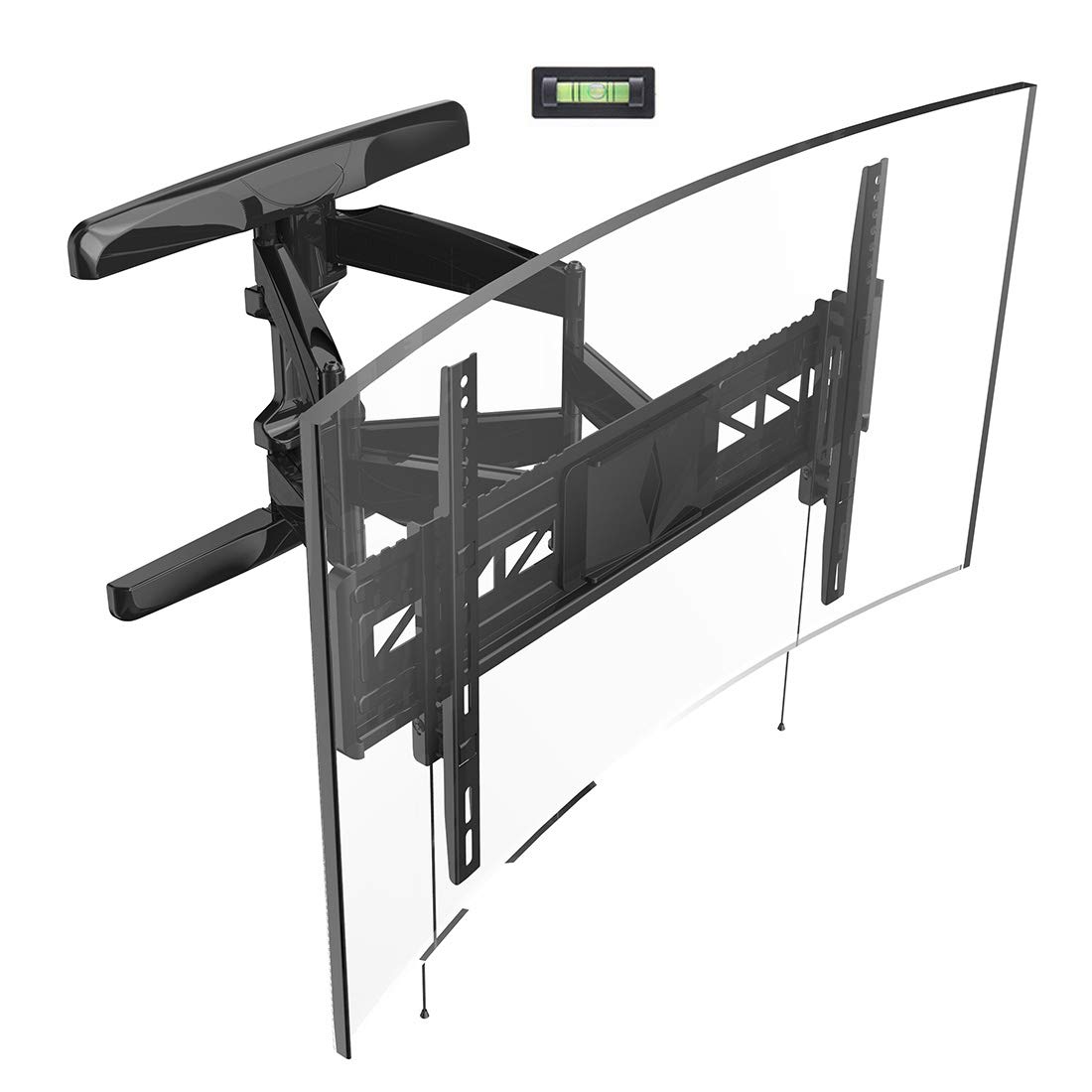 Image courtesy of Amazon
What it's called: Loctec Curved TV Wall Mount
This bad boy will hold up to 99 pounds, and can handle any curve you throw at it. Designed especially for curved TVs, the Loctec can also do all the usual tricks: 180-degree swivel, 10-degree tilt, all while fitting TVs from 32- to 70-inches. Did we mention it's designed especially for curved TVs?
Best TV Mounting Service of 2019
We don't just know how to pick the best TV brackets – we know how to mount them. In fact, you'll be hard-pressed to find anyone with more skill and experience than our heavily-vetted technicians.
With our full range of services, we can take care of your TV mounting needs in no time, to make things as convenient for you as possible. And booking a Puls technician is super easy.
Simply hop online, select the services and time slot that are best for you, and a Puls technician will show up at your door, often on the very same day.
Your technician can not only help you select the right mount size, they'll also provide the mount of your choice for you. We'll bring your choice of bracket (fixed, tilt or full-motion) to you as part of your appointment, to make things as easy and seamless as possible.
So, what are you waiting for? Book your Puls TV mounting service today and you could be enjoying a flawless new TV setup by as soon as tonight.