Whether you're in the market for your first dishwasher or looking to upgrade an older model, be prepared to be amazed. Manufacturers in 2019 have outdone themselves with high-tech, high-efficiency features that astound and impress.
With all of these amazing dishwashers on the market, it can be difficult to parse out the best. That's why we've collected the best new dishwashers of 2019, with a look towards what 2020 has in store. Let's get started.
First, Ensure the Dishwasher Has All the Fundamental Elements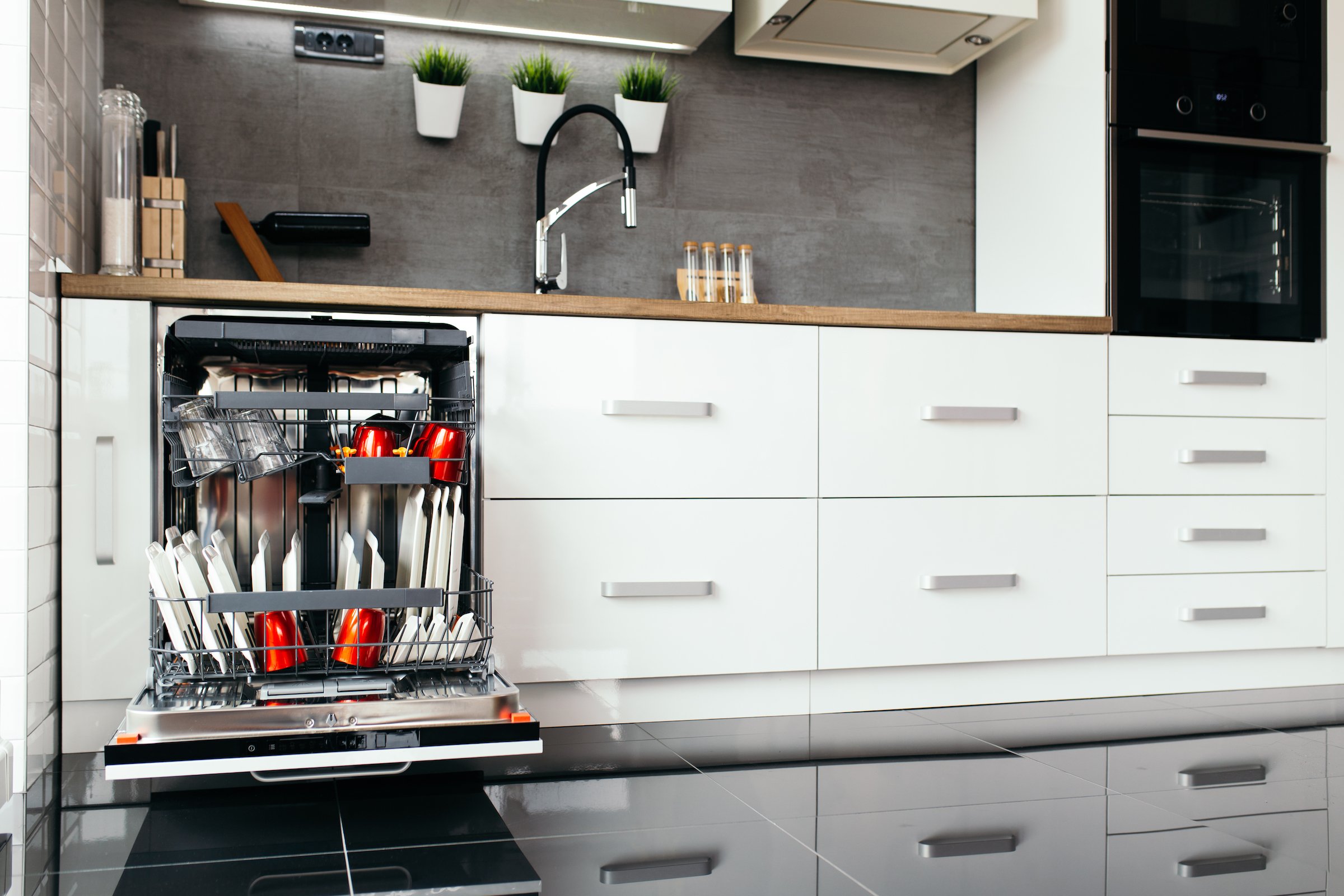 While most top brands are stepping up their efforts to innovate, don't forget to look for the fundamental elements that every dishwasher should include.
The dishwasher should wash and dry your dishes

. Don't assume that a high-priced appliance loaded with all the latest state-of-the-art features will do this well. Look for dishwashers with several wash cycles and drying techniques.

The dishwasher should run quietly

. New machines run longer to make up for reduced water and energy usage, so you'll want to be sure noise levels during operation are as low as possible. Anything below 50 decibels is good.

The dishwasher should have a flexible design

. Convenience options like height adjustments, movable tines, and third racks make washing easier.

The dishwasher should be reliable.

Stick with brand names that have a history for dependability and durability.
With so many designs, styles, options and price ranges, making the right choice for your needs can be overwhelming. To help you sift through the monumental task, we've done the research for you and come up with a list of the best new dishwashers in 2019 and which models are projected to be the best for 2020.
The Best New Dishwashers of 2019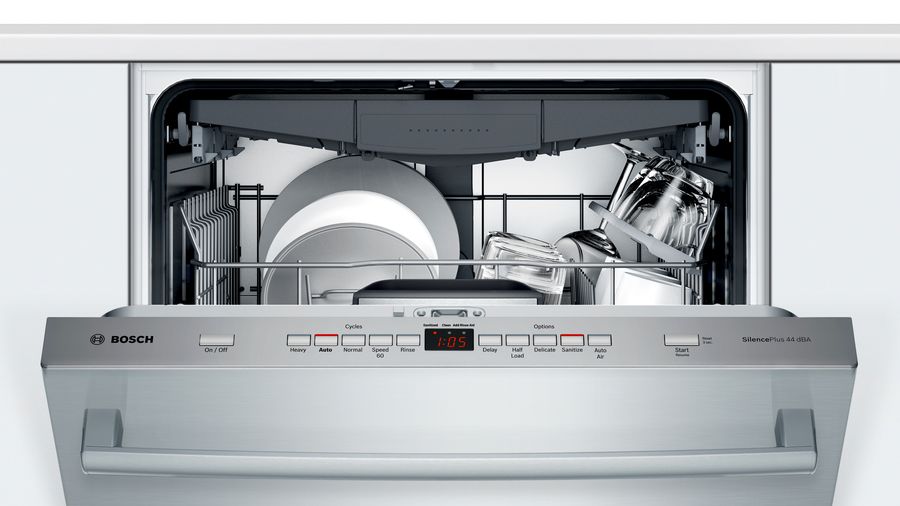 Image courtesy of Bosch
This top pick has it all—beauty, design, flexibility, and is one of the quietest dishwashers on the market. It comes with a stainless steel tub, 44dB impressively quiet noise level, EasyGlide racks, FlexSpace tines and three adjustable racks to provide customization to fit your specific needs.
It includes five wash cycles, Sensor Wash (to adjust cycle times) and Speed60 one-hour cleaning for light-duty cleaning plus AutoAir Dry technology which opens the door at the end of the cycle.
This dishwasher comes in at $1,049.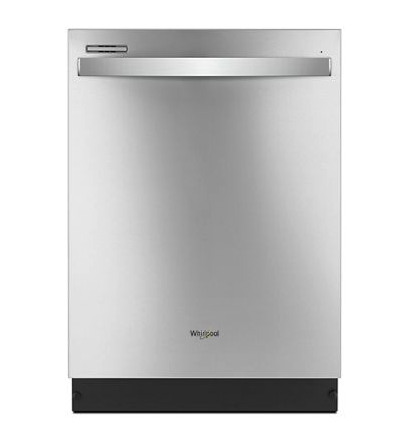 Image courtesy of Whirlpool
Affordably priced at $649, this model is among the most popular this year. It's got 5 wash cycles and 5 soil options, Sensor Wash and one-hour cycles to handle all your specific requirements.
While it doesn't have a third rack, the upper rack is adjustable for more flexibility. A heating element is used in conjunction with a fan for more complete drying. Exterior controls are hidden to create a more streamlined appearance.
To keep the price low, you'll get a plastic tub and higher 51dB noise level but you'll still get a great machine at an unbelievable value.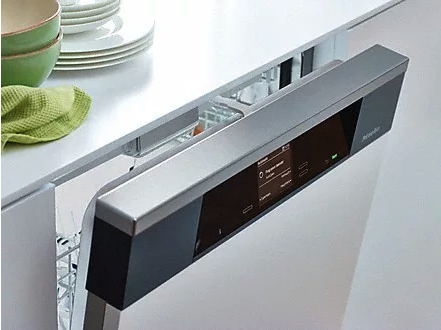 Image courtesy of AJ Madison
This is the top-of-the-line dishwasher with all the bells and whistles. Its 20-year lifespan is the longest dishwasher lifespan you can find on the market. It has a spectacular stainless steel exterior and includes water softener to eliminate water marks and commercial-grade pumps for exceptional durability.
The Miele has got multiple wash cycles including a quick wash and auto wash option. Perfect drying is their signature and comes by way of a true condensation system. The SensorDry AutoOpen door system to air dry saves energy.
Miele's third rack for silverware and adjustable shelves makes the interior customizable to meet your specific needs. While its noise level at 45dB isn't the quietest on the market, it's still well within acceptable levels.
This dishwasher is more expensive at $1,799, but is the best choice if you're looking for a high-end machine.
The Best New Dishwashers Projected for 2020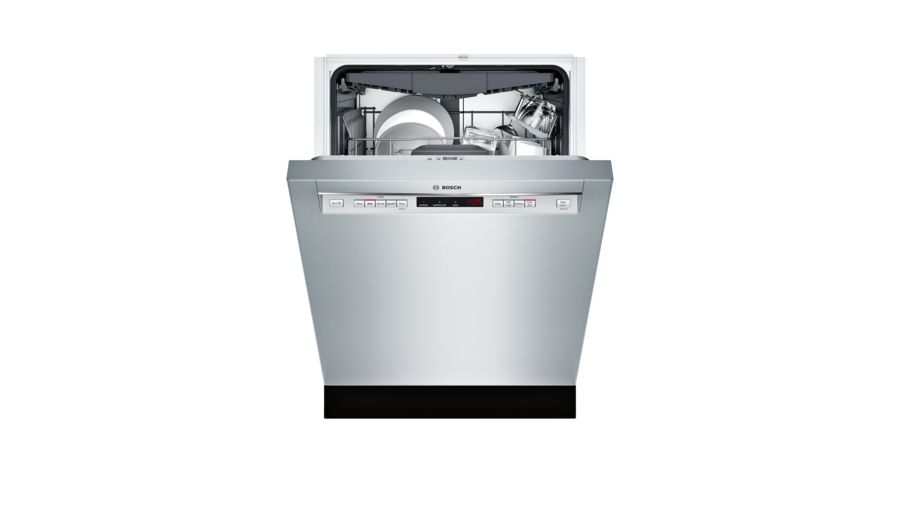 Image courtesy of Bosch
Elegant design, high performance and premium features make this a standout selection for the best dishwasher projected for 2020. Priced around $850, this beauty will include all the popular features like a stainless steel tub, height-adjusting racks and tines, plus a third rack. An LED display shows the time and in-use light on the floor.
A RackMatic system provides 9 different rack positions to fit every configuration you have. It has five wash cycles plus delay, half load, sanitize and extra dry options.
The latest innovation has a built-in leak prevention system that intuitively stops leaks and protects your floor from water damage.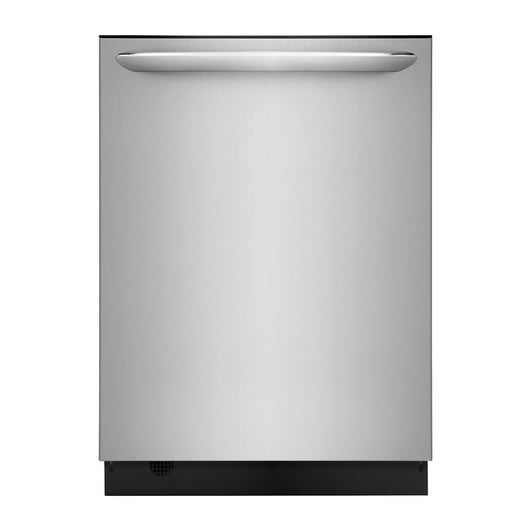 Image courtesy of Home Depot
A brand that's been a leader in the industry for decades, Frigidaire has stepped up their product line to include a sleek, minimalist design with innovative features that consumers want. Affordably priced at around $550, this Frigidaire offers versatility and great features. It comes with a stainless steel interior, flexible racks, and innovative OrbitClean and EvenDry systems. A best buy for the budget-conscious consumer.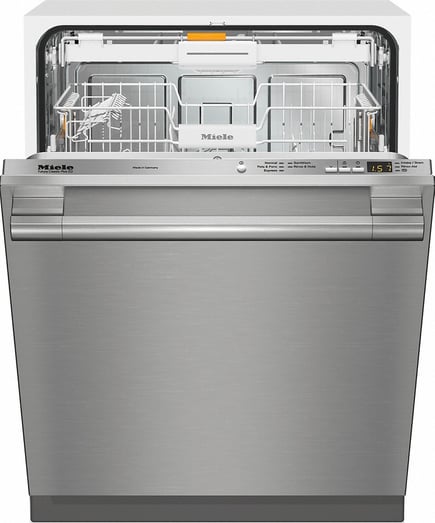 Image courtesy of AJ Madison
This is the premium dishwasher that will provide durability and integrated features expected from a top-of-the-line product. Made from all stainless steel, inside and out, it comes with three racks. The middle rack is adjustable and the bottom rack holds larger items like serving platters and cutting boards.
The machine is energy-efficient with a hot water connection that automatically detects the size of the load to save water and electricity. This dishwasher has six cleaning options, a short rinse option and delay option. If a leak or blockage is detected, it will automatically turn off the water supply to protect your floor.
Its $1,400 price tag is on the high end, but with a 20-year lifespan, it will pay for itself in the long run.
These best dishwasher choices incorporate the latest features for optimum performance, flexibility, and durability. Keep in mind that the most expensive appliances are not always the best option for your needs. A balance of features and price should dictate the best choice for your household.
Need Your Dishwasher Repaired? Call in Puls.
If you're on the hunt for a new dishwasher because yours is broken, we can help! Puls offers convenient, stress-free appliance repair services across the nation.
Our expert technicians can work on all of the major brands of dishwashers, and will come out and do a diagnostic to figure out exactly what's wrong with your machine. If you authorize Puls to complete the repair, we'll wave the $79 diagnostic fee for you.
We also offer a 90-day guarantee so that you can be confident that everything is running smoothly.