There's something about the new year that makes you want to get a fresh start—and what better way to get your home fresh than by investing in a state-of-the-art clothes dryer? Whether your old one has bit the dust or you simply want to take advantage of all the new technology in these machines, purchasing a new clothes dryer is the perfect way to start out 2022.
But with so many options to choose from, it can be difficult to even know where to begin when shopping for a new dryer. Need some help before you head out to the department store or home improvement store? Here's what we think are the best clothes dryers for 2022.
The Most Technologically Advanced Dryer
Many people looking to upgrade appliances are searching for machines that can easily connect with their smart home systems or generally make life easier for them due to their advanced technology. If you're looking for the best dryer tech has to offer, you can't get much better than the LG DLEX 9000V, which has the ability to connect with smart home systems like Amazon's Alexa and Google Home. You can also control the dryer remotely through your phone using the machine's Smart ThinQ technology—giving you a connection to a dryer app where you can download special cycles and check up on the energy usage.
In addition to all of the smart tech, the LG DLEX 9000V uses LG steam technology that deeply washes your clothes and gets them unwrinkled. On top of all that, its impressive 9 cubic feet of space is perfect for washing large loads—like a king-sized comforter or all of the towels that you own.
The Energy Saving Dryer
When it's energy savings you're looking for, look no further than the Samsung 7.5 cubic foot electric dyer with steam. With an eco-friendly, ENERGY STAR-certification, this dryer has the ability to use 25% less energy on each load, helping you to save money as well as be better for the planet. In addition to its energy efficient designation, this dryer has 14 present drying cycles, connects you to Smart Care (giving you the ability to troubleshoot issues right through your smartphone) and has sensor dry.
The Best Dryer When You're on a Budget

You may not be looking for the most technologically advanced dryer on the market or the one with all of the bells and whistles—but when you're looking for one that's solid and that won't blow your budget, check out Whirlpool's 7 cubic foot electric dryer (available at Lowe's for $428). This dryer is not only inexpensive, but it's also well reviewed by customers, and features auto dry drying system, wrinkle shield and a large capacity drum. Though this dryer is no-frills, but an appliance that is sure to last you for years (and several loads of laundry) to come.
The Best All-in-One Washer/Dryer
Whether you're trying to save energy or you have a small space that doesn't have the room for both a washer and a dryer, an all-in-one appliance is a good solution. One of the best currently on the market for 2020 is the 4.3 cubic foot white all-in-one washer and electric ventless dryer from LG. Though the price is pretty steep, you're getting two appliances in one, with the capability to dry your clothes without the use of an exterior vent (perfect for those who are in a small apartment or condo). This washer/dryer uses steam technology, which is a powerful tool that tackles tough stains and wrinkles.
It also has more impressive features, like a delayed wash program, five drying programs, and 14 wash programs to accommodate all types of fabrics.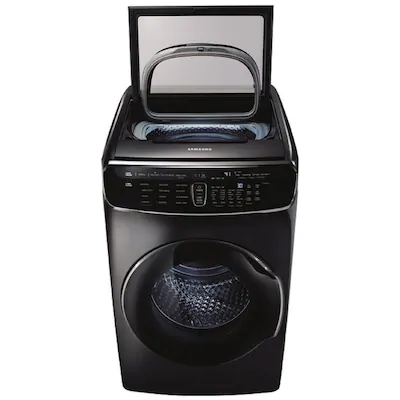 Need a Dryer Repaired? Call the Experts at Puls
Whether your dryer is days or years old, if it's having a problem it can cause a serious disruption in your daily routine. When you're having trouble getting loads completely dry or your dryer simply won't start, it's time to call in the experts at Puls.
Our professional technicians at Puls are trained to diagnose the problem with your dryer as well as provide the correct fix that will get it back and running in no time. And scheduling an appointment couldn't be simpler: Head to our website, select the service you need, choose a time that works best for your schedule (often with appointments available for same-day service), and wait for your technician to arrive at your home.
When you schedule an appointment with a Puls technician, it comes guaranteed on all parts and services. Our appliance inspection is available for just $79 (which is waived should you continue with us for the repair) and appliance repair services start at $139. So, what are you waiting for? Book with Puls today!