There's nothing more frustrating than loading up your washer or dryer, only to find that it's broken, leaking or that it simply won't turn on. You've got a tight schedule and budget to stick to, and this mishap was certainly not something you'd planned for.
Still, you'll need to do whatever it takes to get your appliance working again - and fast - to keep your busy household from the brink of chaos. After all, that growing pile of laundry isn't going to handle itself, and you've got more important things on your plate to worry about.
So how can you get your washer and/or dryer functioning properly, without disrupting your schedule? In this guide, we'll show you what your best options are, and how to get your beloved Whirlpool washer and dryer working like new in no time.
Troubleshoot the issue on your own
Believe it or not, most washer and dryer related frustrations can be resolved on your own pretty effortlessly. In the video above, we've compiled a guide on some of the most common dryer related issues people tend to encounter - and how to resolve them on your own.
We also welcome you to check out our DIY dryer repair guide on YouTube for some more helpful solutions. If these troubleshooting tips don't do the trick, feel free to explore one of our other blog posts that cover these topics in greater detail, such as how to figure out what's wrong with your washing machine, the top 5 reasons why your washing machine isn't cleaning properly and what to do if your dryer won't start.
If you've tried all the above and you're still struggling to get your washer or dryer working as it ought to, it's time to proceed to the next option - calling in a professional.
Hire a professional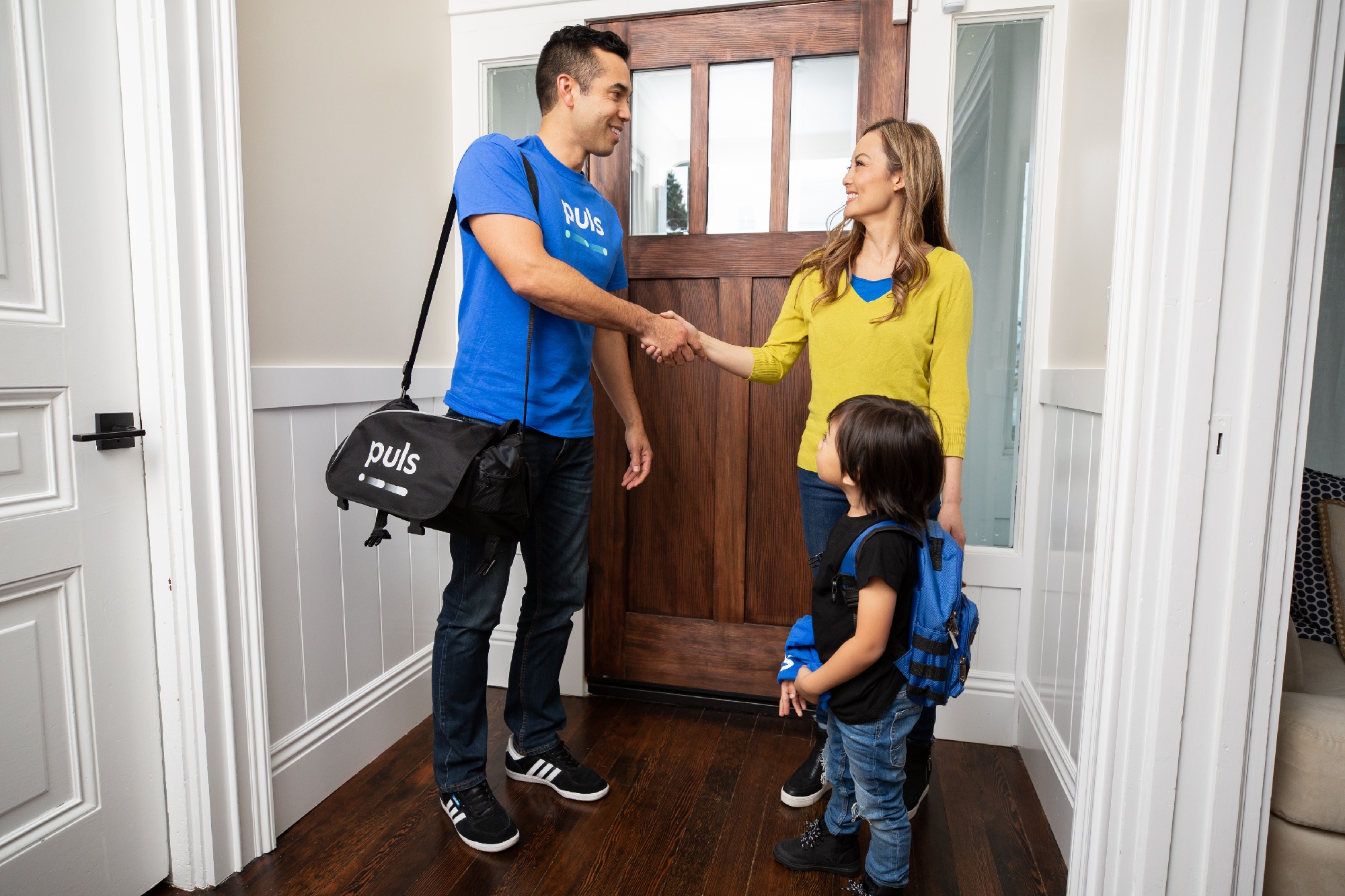 Whether you've tried all the troubleshooting tactics you can find to no avail or you simply don't trust yourself to work on such an expensive piece of equipment, hiring a repair professional is always a safe bet. This way, rather than winging it and risking potential further damage, you'll have a true expert on the case, to determine the precise issue at hand and resolve it correctly.
But not all repair professionals are of the same stature, and you want the best of the best. What crucial aspects should you search for in a Whirlpool repair washer and dryer company?
Must-have qualifications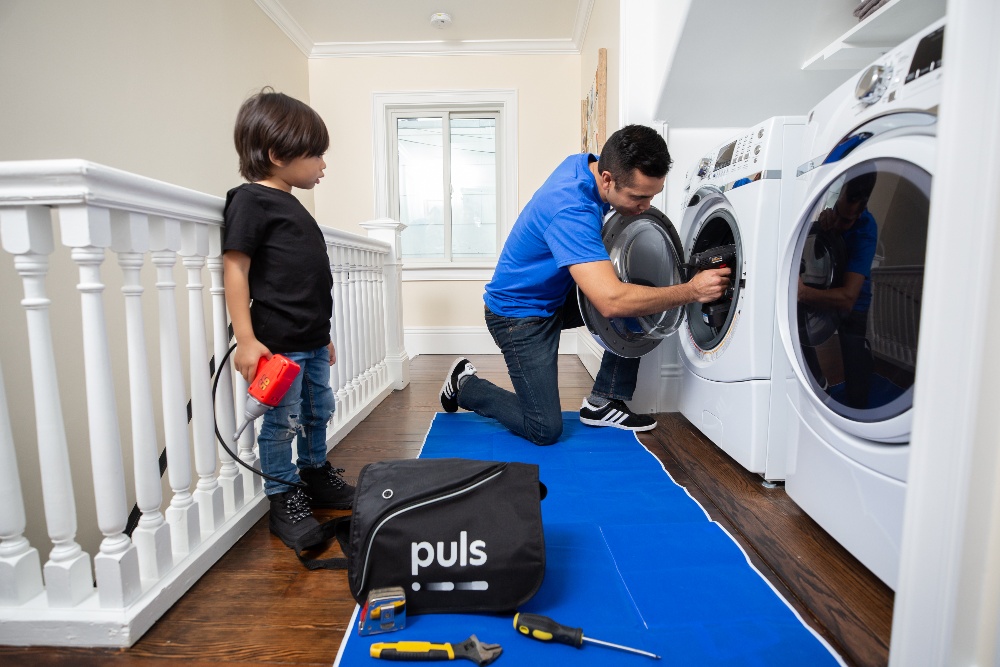 Obviously quality is one of the most critical factors to take into account before you book a repair service. You need to be certain that the company you select to carry out your repair has the adequate knowledge, experience and expertise in the industry to do so, as well as ample access to OEM (original) parts, so that your repair will last for many years to come.
Additionally, your time and convenience are major aspects that come into play. No one has time to sit around for 12-hour arrival windows, or to wait several days to get their appliances fixed. To make your life easier, go for a company with one-hour arrival windows, and online and same-day booking options at no added cost, so waiting around is one less thing you have to worry about.
Finally, be sure that the company you select to repair your washer or dryer provides a guarantee on their service. This way, you can trust that they stand behind the quality of their work, so much so that should something go awry after your appointment, they'll be back to resolve it, free of charge.
Still stuck? Puls has your back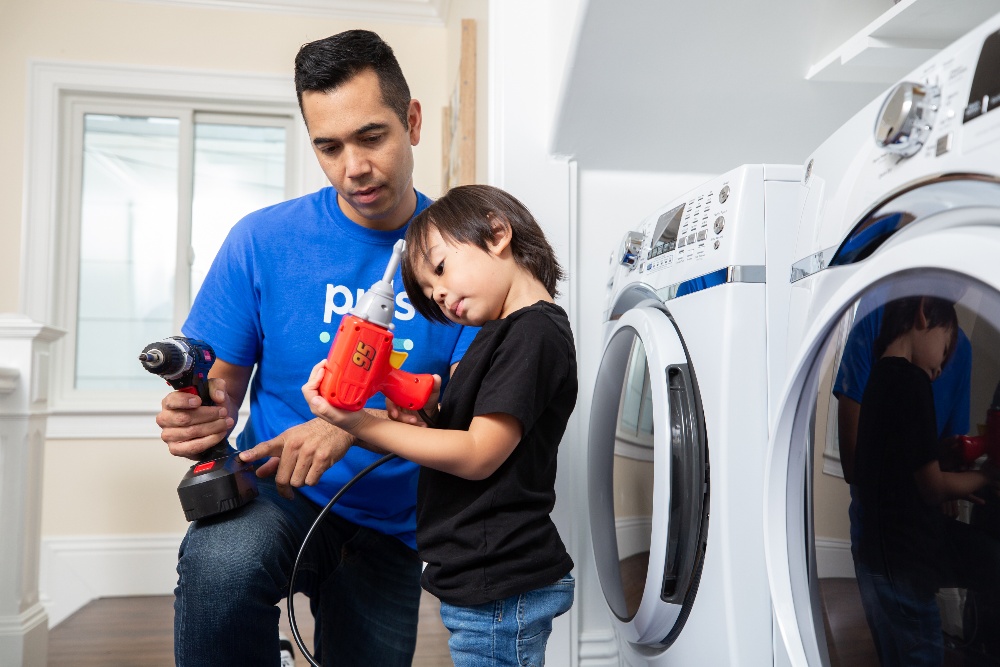 At the end of the day, if you decide to hire a repair professional, you'll need a Whirlpool repair company you can rely on. Someone that will resolve all your appliance related issues when you need them most - and for this, Puls is here to make it easy.
For just $79, one of our skilled washer and dryer repair technicians in your neighborhood can be at your door as soon as same-day, to diagnose your appliance and find out the root cause. Then, if you decide to move forward with our recommended repair, we'll waive this fee entirely, so your inspection is free.
We bring all the skills, tools and know-how to get your appliance working as it ought to right away, and we only use top quality, OEM Whirlpool parts to complete your repair. Plus, with our 90-day guarantee on all parts and labor, you can enjoy peace of mind, knowing we'll get things right the first time, but you'll remain covered long after your service is complete.
Don't go another day with a broken washer or dryer - schedule an appointment with our experts now, and you could be tackling that pile of laundry with ease by as soon as tonight. For a limited time only, enjoy $20 off when you book online with the code: SAVE20.