There are plenty of things that are hard to get a hold of in 2019 – telephone books, Beanie Babies, teenagers who don't lump Britney Spears into the "oldies" category. And, until recently, it may have felt like it was just as tough to find capable handyman services today. We're about as passionate about technology as anyone, but even we get nostalgic every once in a while wondering if knowing one's way around a toolbox is a lost art.
As it turns out, it's not a lost art at all. And while you might have to hunt around to find your old pager, you don't have to look far for a good, strong pair of hands to help out around the house.
"I'm sold," you're probably saying right about now, "but what can a handyman do for me?" We're glad you asked.
Handyman Services in 2019
"Handyman" is a catch-all term, so it's pretty natural to wonder what a handyman can do. Here's a comprehensive list of handyman services.
Interiors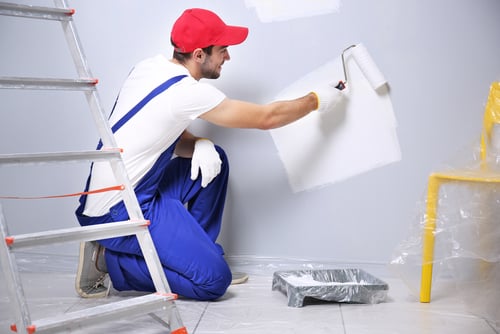 A handyman can do drywall repair such as installation, spackling, patching holes, smoothing out chipped or dented edges, along with interior painting and wall hanging services. From getting the drywall up, to painting, finishing, and getting your decorations in place, handyman services cover the inside of your home from A-Z.
Those services don't end where your walls do – have a handyman provide floor installation services, and you can have any type of floor material, from wood, to tile, to linoleum and more, installed at your leisure. A handyman can also help with window blind installation, as well as shades, drapes, and curtains.
Installations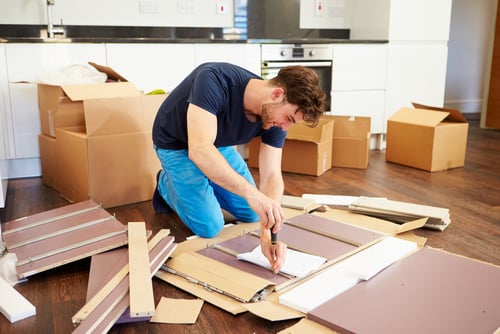 Your handyman can provide the full gamut of installation services. Whether that's furniture assembly (never struggle with that Ikea bookshelf again), or new appliance install or replacement, such as a dishwasher, washing machine, or dryer, a handyman has got it covered.
Handymen can cover light install services too. It might be a bright idea to put in track lighting, recessed lighting, or new fixtures. Need a new ceiling fan installed? It'll be a breeze.
Electronics and technology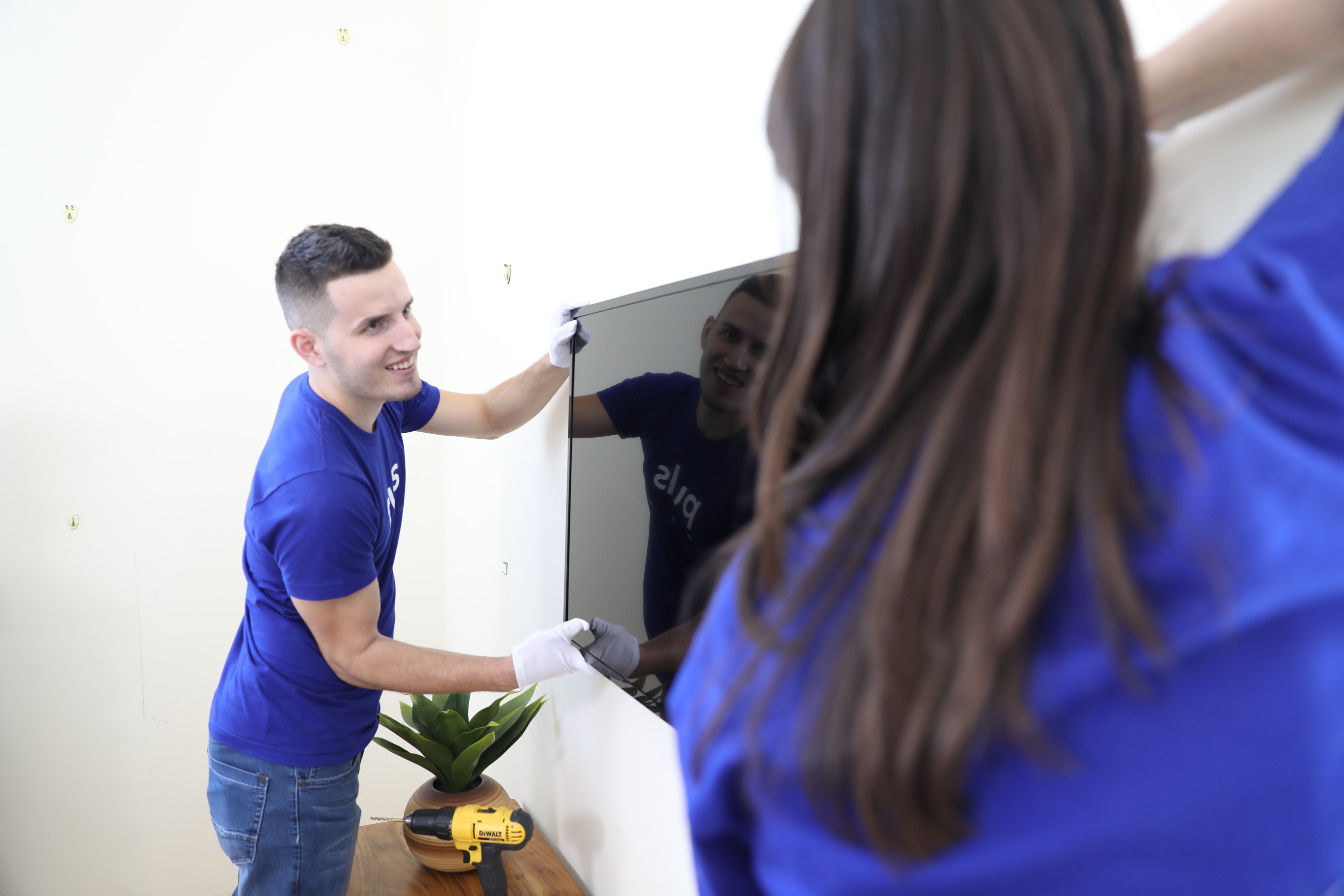 There's a lot going on between that television screen and the power lines, and fortunately your handyman can handle it all. Offering the full range of electrical services, from running wires, fixture installation, and light switch and outlet installation, all the way to helping you program your TV or smart appliance, there's no task that'll shock your handyman.
You can rely on them to help with smart home setup, such as calibrating a smart hub or smart assistant, to installing a smart doorbell and camera system. Or hanging your TV on the wall!
They can also help you with home electronics such as smart TVs, DVD players, cable and Roku boxes, Apple TV, sound bar and speaker systems, gaming consoles, and more.
Plumbing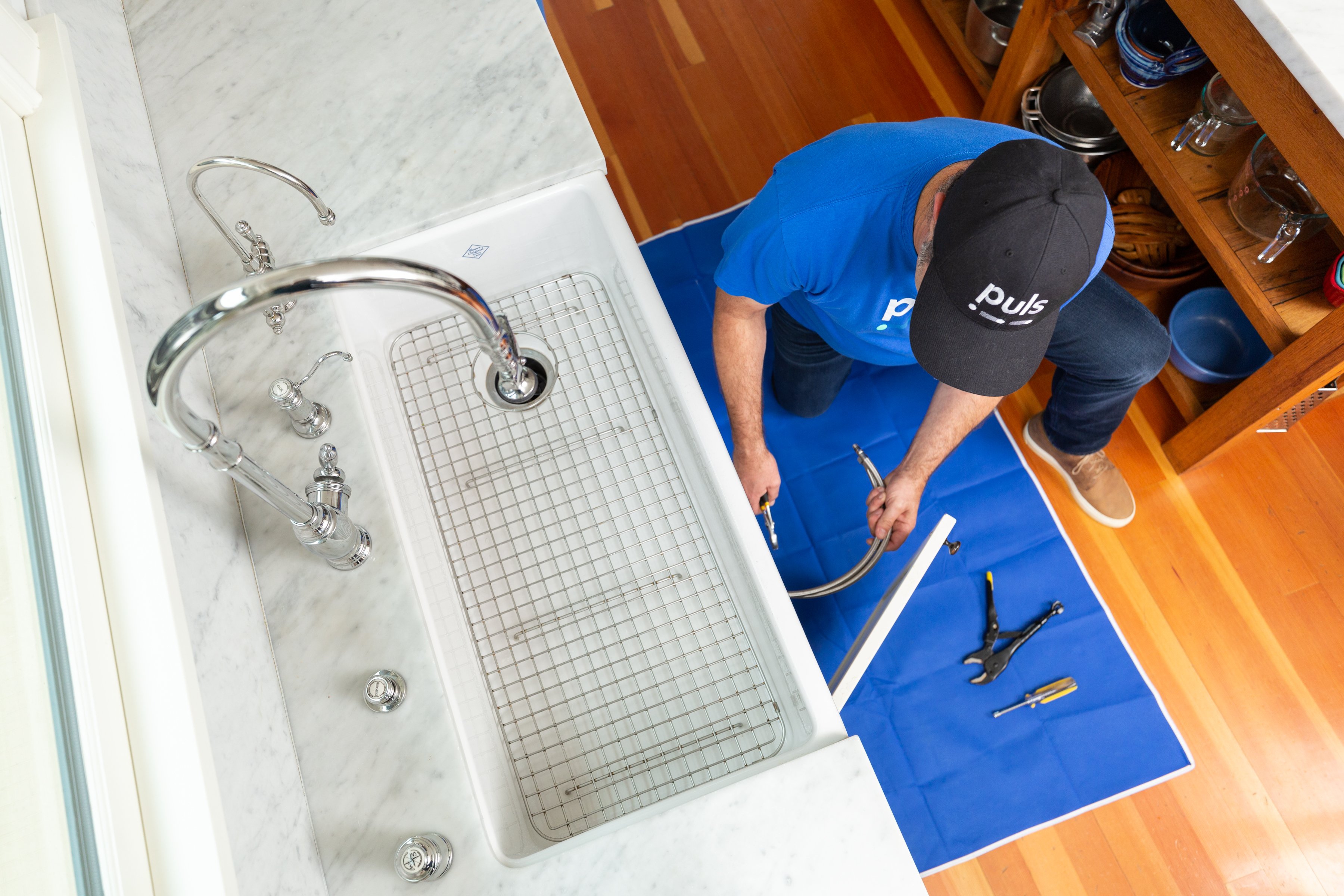 For everything you need regarding sinks, toilets, showers, and drains, the whole range of plumbing services are covered. This is especially helpful when it comes to appliance installation, where washing machine install or dishwasher install require an accessible water source.
Exterior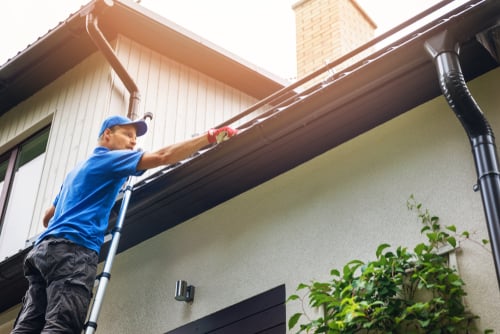 Nothing says "handyman" more than gutter cleaning. It's recommended to clean your gutters at least once, and optimally twice, a year, and it's likely a relief to most that nobody does the job quite like a professional.
Other services that ensure the outside of your house is looking tip-top include lawn care, from mowing, to weed removal, to nourishing your lawn, as well as pool cleaning and pressure washing services that will make your driveway, brick walls, and masonry all sparkling clean. In just a short time, power washing services can make faded, drab stonework look brand new.
Moving Services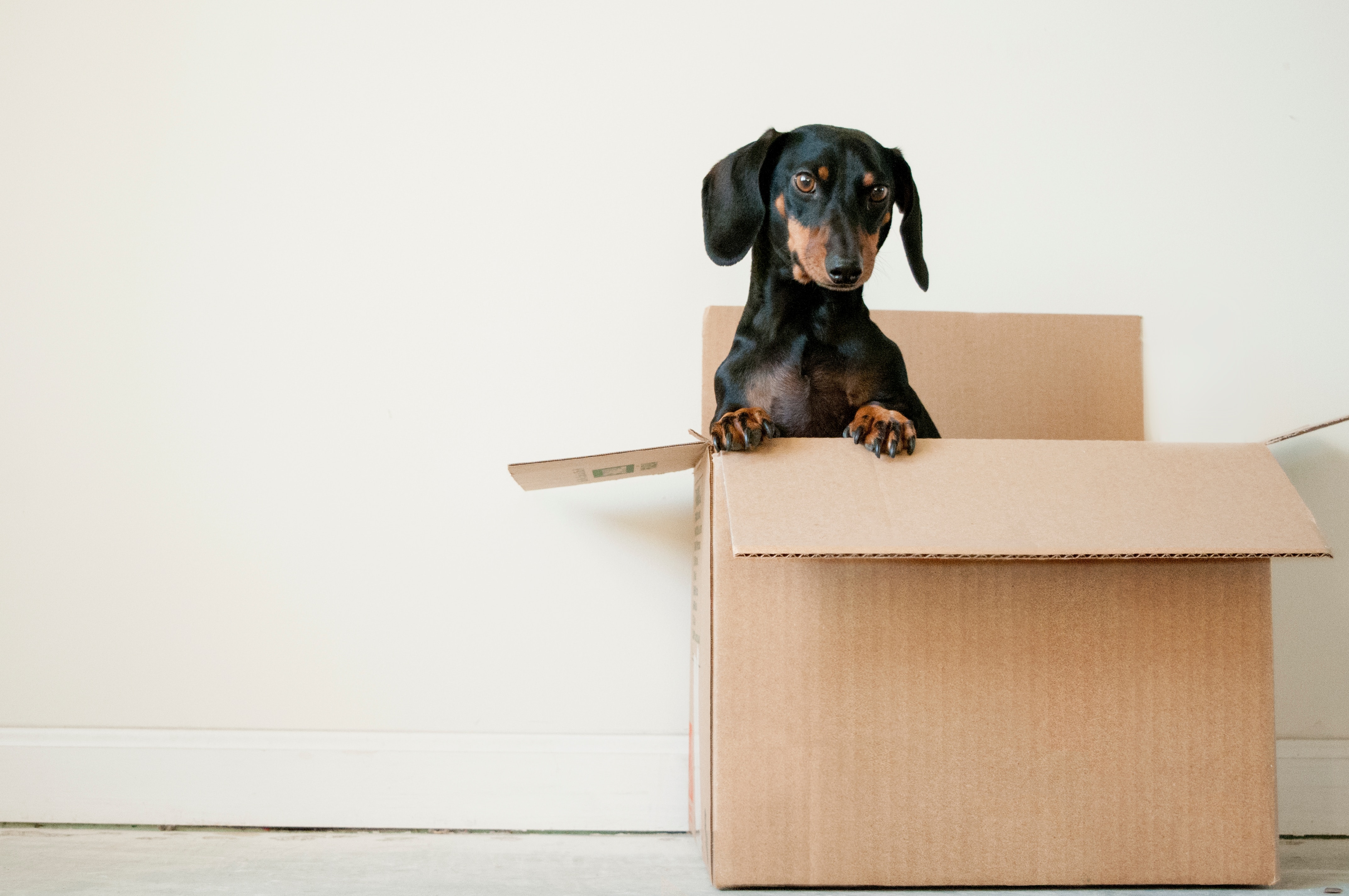 Packing, loading, transporting, and unloading furniture, appliances, and boxes could be included in moving services. You can relax and enjoy a stress-free move knowing that your stuff is in good hands. But you don't need to be moving homes in order to benefit from your handyman's moving services – if you need help bringing home a great find from a flea market or furniture store, you can count on your handyman to help you lug that prize home.
Puls Offers Full Handyman Services in Dallas
No need to go hunting for a different specialist for each service you require – book your time slot with Puls and a qualified professional will arrive at your doorstep at the time that's convenient for you, often on the very same day.
Simply select the services you're looking for, choose the time that's right for you, and let your handyman take care of the rest.