If there's one thing that folks who care about the environment and/or budget agree on, it's that home appliances always seem to tire out before you want them to.
For example, if you've got a broken washing machine, not only is buying a brand new one expensive, but over 50% of a washing machine's ecological footprint comes from producing it and delivering it to your door. In fact, according to the repair advocate group iFixit.org, you can actually be a lot better off running a machine that's a total electricity and water hog than shopping for a new one.
You can blame the machines' fragility on the manufacturers or on the increasingly complicated technology running our appliances today – after all, a smart washing machine requires a computer to be able to start a load of laundry at a command from your smartphone. But all in all, the result is pretty much the same: a dent in your wallet and another piece of scrap metal languishing in a landfill somewhere.
What's worse, according to iFixit, is that companies don't exactly make it cheap or easy for consumers to carry out a washing machine repair – which makes sense, as each new machine sold is a bump in their bottom line.
But before you throw in the towel, so to speak, you should know that if you find yourself Googling 'washing machine repair near me,' you've got options.
DIY washing machine repair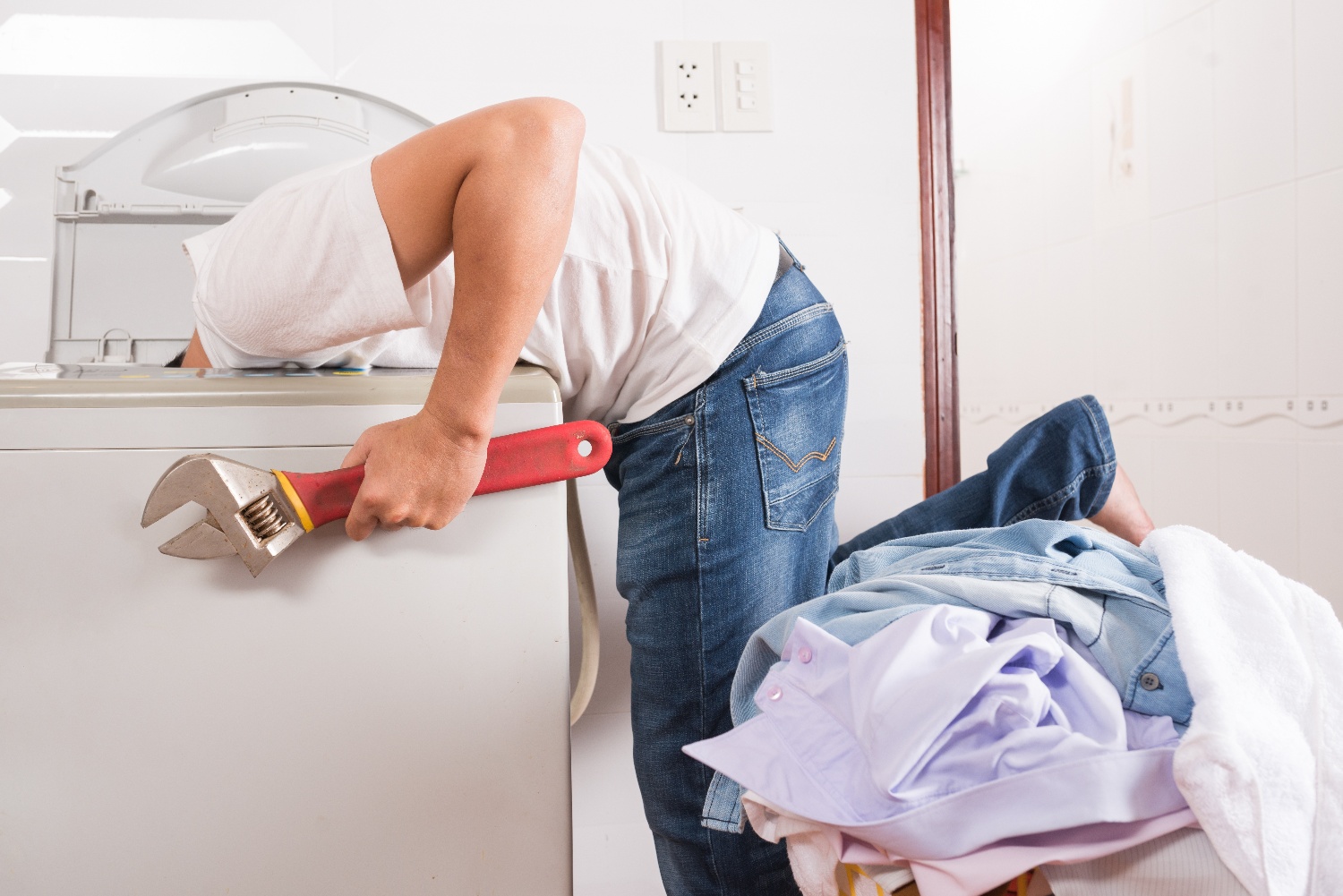 Sometimes, the DIY struggle is real.
While it's technically possible to obtain the necessary spare parts to perform your own washing machine repair, if you're even able to find them they are often prohibitively expensive – in fact, a replacement piece can cost as much or more as an entire new machine. The above iFixit spokesman found the part he needed to fix his washing machine for about $550 – and, in comparison, a new washing machine would have cost just over $1,000.
But having the part in hand is only half the battle – installing it usually takes some pretty specific know-how, and it's up to the manufacturer to decide whether or not they want to give out that information.
An undercover experiment performed by the BBC found that the vast majority of the 12 companies they asked wouldn't provide any instructions or manuals to a caller asking for help. So, what can you do instead?
Yellow page repairman vs. Puls washing machine repair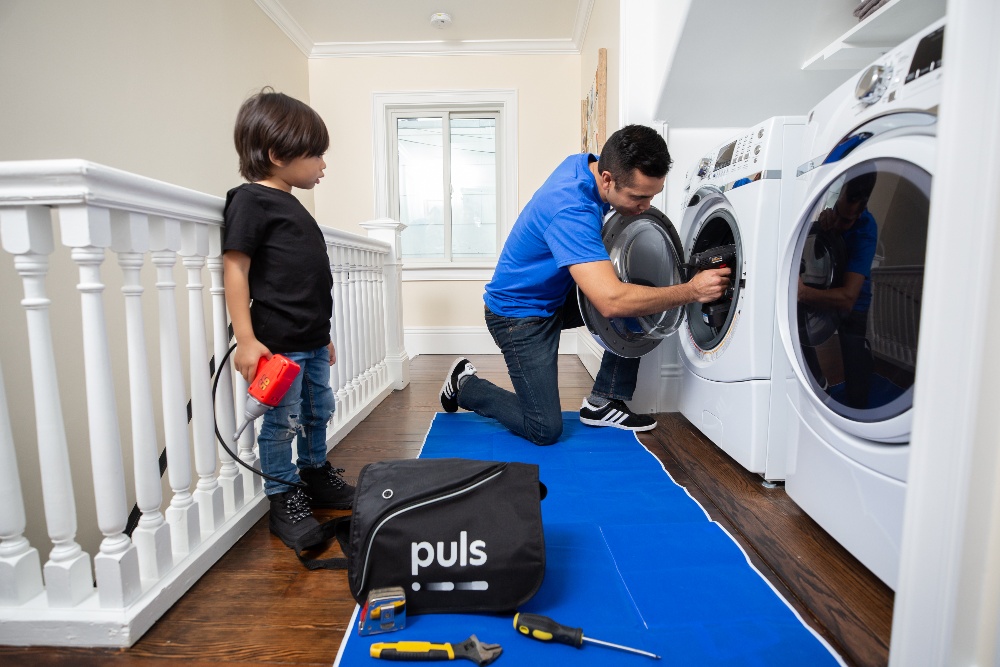 Yes, we know – you're probably not turning to a phone book to find a listing for local washing machine repair. But a web search provides pretty much the same random results.
Fortunately, you don't have to look far: Puls has expanded our on-demand in-home repair services to now fix several home appliances, including washing machines. We're confident that we're one of your best, most seamless, convenient local options if you're searching for washing machine repair near me.
If you've ever tried to schedule something with a repair person, you're probably familiar with the hit-or-miss chances of them answering or returning your call. It can be challenging to find someone reputable and set an appointment, let alone to have more specific questions answered. Furthermore, if you've gone through with booking the service, odds are you've experienced frustration when they didn't show up when they're supposed to.
With Puls, booking an appointment online couldn't be easier – you'll simply select the type of washing machine repair you're looking for, your preferred time slot, and enter your address, and a certified Puls technician will be at your door to perform your repair within the same day. You don't even have to pick up your phone.
Whether your washing machine is not draining, not spinning, or leaks water – or if it doesn't start at all – Puls is here to help. Each one of our repair technicians is highly vetted, so you're not taking any chances when it comes to skill. And with our guarantee on all parts and services, you can trust that your washing machine repair will last.