We can fix any brand of washing machine – but even though our expert technicians are versatile, we still consider ourselves specialists when it comes to knowing the ins and outs of each type.
LG washing machine repair is no exception – we're familiar with the mechanical workings, parts, and the little quirks of your LG washing machine.
Whether it's helping you interpret the error codes displayed on your LG machine (tE implies a problem with the temperature gauge, while FE suggests overfilling due to a faulty water valve, for example), to quickly diagnosing and repairing it so you can get back to business, our expertise makes all things washing machine repair LG a breeze.
Common LG Washing Machine Issues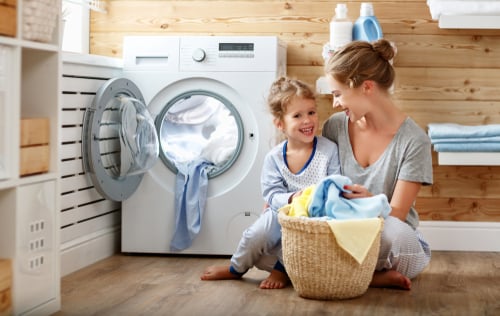 While ideally you'll enjoy years of problem-free washing cycles with your LG machine, it's possible for an issue to arise from time to time. Some problems common to LG machines include:
Washer won't spin: If the spin cycle won't start as usual, it's possible that the lid switch assembly has failed, preventing the drum from spinning, or that the drive belt is broken or loose – among other possible causes.
Washer makes a loud noise: If your washer is making a loud noise it's not supposed to, it's pretty clear that something is not quite right. Whether the tub bearing needs replacing, the drive pulley is cracked or bent, or your machine has a failed motor coupling, a repair technician can wash your troubles away.
Washer won't drain: Before the wash cycle can conclude and the spin cycle begin to dry your clothes, it's necessary for the water to drain. And, of course, you don't want to be left with a washer tub full of tepid water to grow mold and mildew. From lid switch assembly, to a broken or blocked drain pump, to a kinked drain hose or clogged coin trap, there are a number of possible culprits for a washing machine that won't drain.
Washer leaking, vibrating, won't start, or overflowing: Among other potential glitches, these are a few that could interrupt the smooth operation of your LG machine.
How to Find the Best Washing Machine Repair LG Option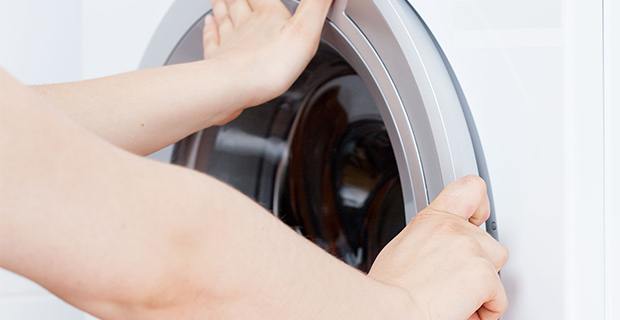 There are pros and cons to each of the options available to you when it comes to getting that LG machine fixed up. We look at the price point, quality of work, responsiveness of the provider, ease of booking, and quality guarantee, when considering the best possible option for your LG washing machine repair.
The independent repair shop: Going the mom n' pop route can have some benefits – the price point could be lower end or they may be located near your home. But you'll possibly sacrifice consistency when it comes to quality of work, responsiveness, and ease of booking. There's no surefire way of knowing whether a private contractor will be available to answer the phone, or whether they will get the job done correctly. And when it comes to guarantees, it's often not feasible for a small provider to have the time or money to fully guarantee their work.
The chain store: Some big chains provide service in addition to selling the appliances themselves. You'll get a consistent price and you'll probably get a decent guarantee policy. However, the ease of booking is often lacking, as is the level of expertise provided. The responsiveness can be hit or miss.
Book with Puls: From start to finish, we ensure that your repair is taken care of quickly, capably, and at your greatest convenience. Our online booking process takes just a few minutes, and we go to great lengths to make sure that you're able to book a time slot that's good for you – usually on that very same day. Our technicians are super-accessible and knowledgeable, and each one undergoes a thorough vetting process to ensure their expertise and professionalism. Not only are our prices clear and competitive, but we also provide a 90-day guarantee on parts and labor so you can enjoy your LG washing machine repair with peace of mind.
Understanding LG's Washing Machine Warranty
Like many manufacturers, LG provides a limited warranty on its washing machines. If you've purchased your machine in the USA, this entitles you to a few things should anything go wrong with your machine.
Over the course of the first year after original retail purchase, LG will provide parts and labor to cover most issues – however, the warranty does not say how quickly they will dispatch a technician to cover said repairs. In addition, if your machine needs to be picked up and transported, this cost is completely upon the washing machine owner.
After one year from original purchase, the LG warranty states that the company will provide drum motor parts for 10 years, and the stainless steel drum for the lifetime of the machine. All labor, along with any other required or damaged parts, are the responsibility of the machine owner.
Your LG washing machine warranty can be useful if you need to use it within the first year and are not in a hurry to get the repair done. It can also be of use if you have specific drum motor or stainless drum issues – LG may be able to provide the necessary part free of charge.
If you do manage to get the spare part from LG, you can turn to a Puls technician to help you get it installed quickly and affordably – again, labor is not covered by the LG warranty. In addition, if you're within the first year and would like your repair performed quickly, Puls is a great option.
Book an Appointment With Puls and Save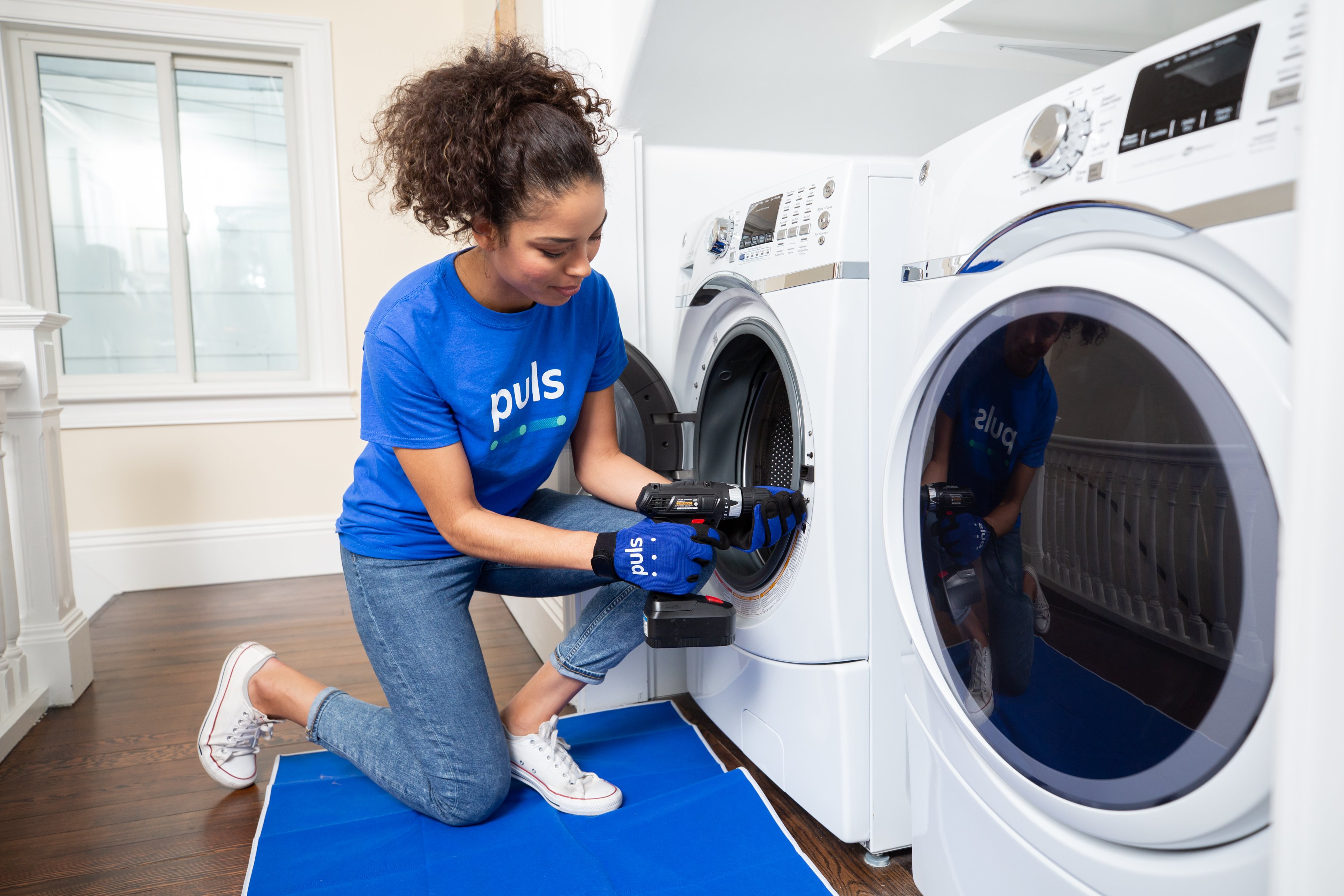 For just $79, one of our skilled washer and dryer repair technicians in your neighborhood can be at your door as soon as same-day, to diagnose your LG washing machine. Then, if you decide to move forward with our recommended repair, we'll waive this fee entirely, so your inspection is free.
We bring all the skills, tools and know-how to get your appliance working as it ought to right away, and we only use top quality, OEM Whirlpool parts to complete your repair. Plus, with our 90-day guarantee on all parts and labor, you can enjoy peace of mind, knowing we'll get things right the first time, but you'll remain covered long after your service is complete.
Don't go another day with a broken washer or dryer -- schedule an appointment with our experts now, and you could be tackling that pile of laundry with ease by as soon as tonight.