Laundry is typically a pretty boring task—that is, until your washing machine overflows. As a homeowner or a renter, there's really nothing worse to deal with than a flood in your home.
A flooded room is a huge mess to clean up, and if left alone long enough could lead to mold and mildew growth, which will cost you a huge chunk of money.
If your washing machine is overflowing, there are a couple of things you can do to fix the machine and minimize the amount of damage.
Is your washing machine overflowing? Here's what you need to do right away.
First, Turn Off Power to the Washer
Before you even attempt to fix your washing machine, you need to stop it in its tracks. Unplug or cut the power to the washer, and then turn the hot and cold water supply lines off to stop the flow of water.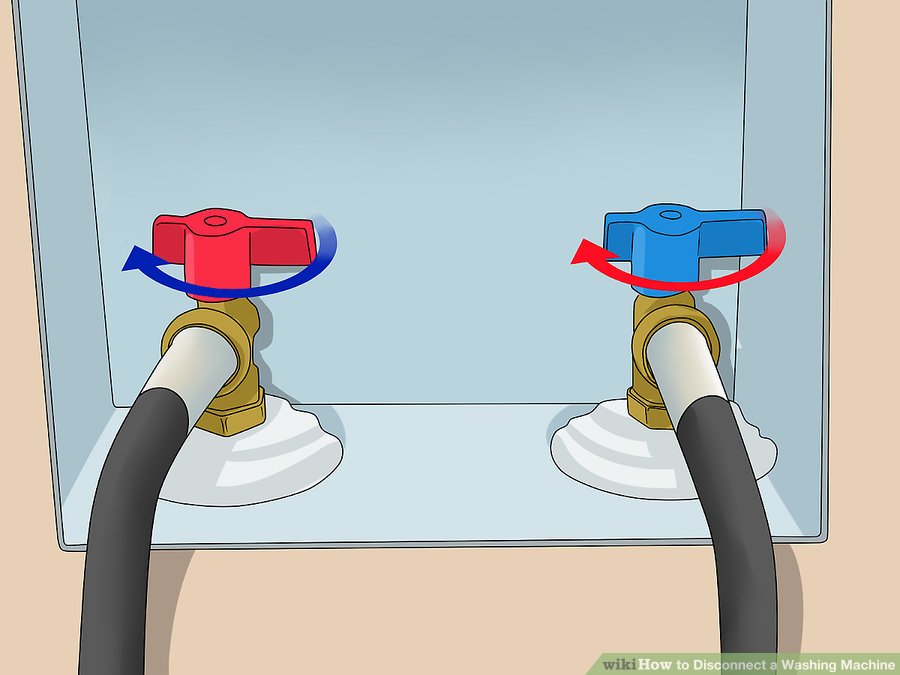 Image via WikiHow
Once you've turned the washer and water off, remove any items on the floor nearby and put them in a safe place to dry.
Then, Clean Up the Mess Your Washing Machine Made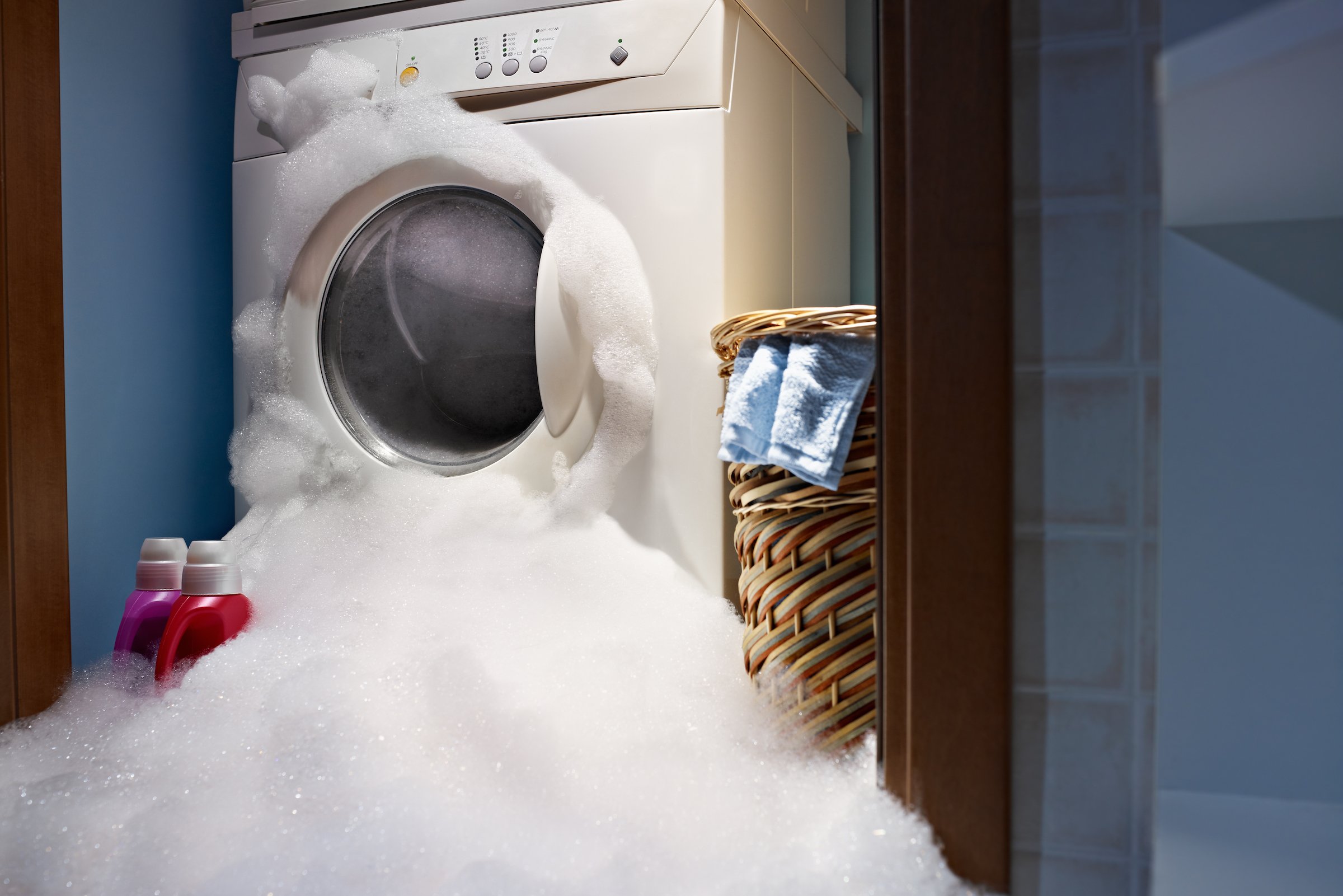 If there's not too much water for you to clean up on the floor, go ahead and grab a mop and bucket so that you have a clean and dry surface to work. If, however, you have several inches of water or more in your laundry room, call a water damage restoration company immediately for assistance.
Next, Follow These Steps to Determine the Problem
When your washing machine overflows, it's typically a couple of things: user error or an issue with the water inlet valve. To determine which problem your washer is having, you'll need to investigate. Once you've cleaned up the original mess that your washing machine made, connect the washing machine back to power and run a cycle.
Figure Out if You're Overloading Your Washing Machine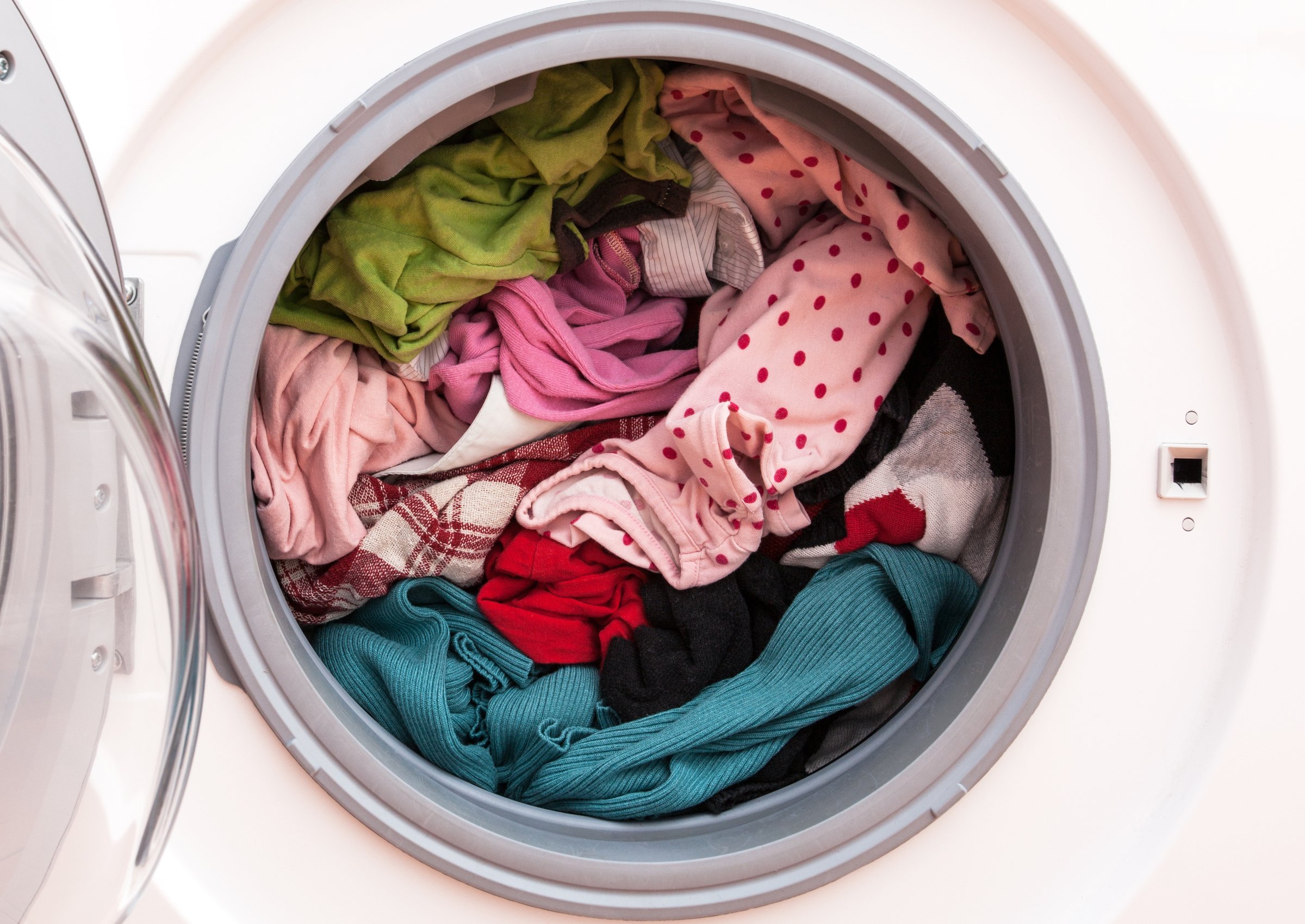 If your washing machine has overflowed, you may be overloading it.
Run a cycle with a very small load of clothing and see if this fixes the problem. If it does, that means that you're overloading your washing machine and need to reduce the amount of clothes you put in per load.
Still have a washing machine that overflows when filling? It could be the water inlet valve.
The Water Inlet Valve Could be the Culprit

To see if the water inlet valve is causing the problem, start running a cycle. When the washing machine fills up about halfway with water, unplug it.
If the washing machine continues to fill with water even after you've unplugged it, the water inlet valve is likely at fault. The water inlet valve is a piece of the washing machine that functions to open and close the flow of water to the drum, so if it's not working, then you likely will need to replace it.
How to Replace Your Washing Machine's Water Inlet Valve
Replacing the water inlet valve is a fairly simple DIY task that you can get done with a screwdriver and some patience.
To replace the water inlet valve, first unplug the washing machine and turn off the hot and cold water valves. Remove the control panel using a screwdriver (refer to your machine manual to see where the screws are located if unsure).
Once the control panel has been removed or lifted back, remove the entire washing machine cabinet to reveal the drum (this will look different depending on if you have a top-loading or front-loading washing machine, so refer to your manual).
Next, remove the water supply hoses by unscrewing them by hand. Then, remove the two wire connectors that are attached to the water inlet valve. Finally, disconnect the inner water hose from the water inlet valve and remove the entire hose from the panel.
To install a new water inlet valve, connect it to the inner water hose and secure, reconnect the wire connectors and the wire supply hoses. Reattach the washing machine cabinet and the control panel and then turn on the hot and cold water valves. Finally, reconnect your washing machine to power and test.
Still Need Help? Call in a Professional
If you've tried our DIY solutions and your washing machine is still overflowing during a cycle, you should call in an expert to fix the problem. We can help! Puls offers convenient and professional appliance repair services.
When your technician arrives, they will provide you with a no-pressure in-home estimate for the repair. Should you use us for the repair, you can rest assured that our technicians provide quality results and that we guarantee all of our parts and services.
Ready to get your washing machine back in working order?