The washer and dryer are two of the most valuable appliances we have in our homes. They save us time, valuable quarters, and give us so much convenience—that is, until they unexpectedly stop working the way they're supposed to.
If you've recently noticed that your washing machine is not rinsing soap out, this could be chalked up to user error, or it could be an indication that there is something wrong with your washing machine.
If you still have detergent residue on clothes after washing, here are a couple of DIY solutions to fix it and how to know when it's time to call in a professional.
Is User Error the Reason Your Washing Machine Isn't Rinsing Soap Out?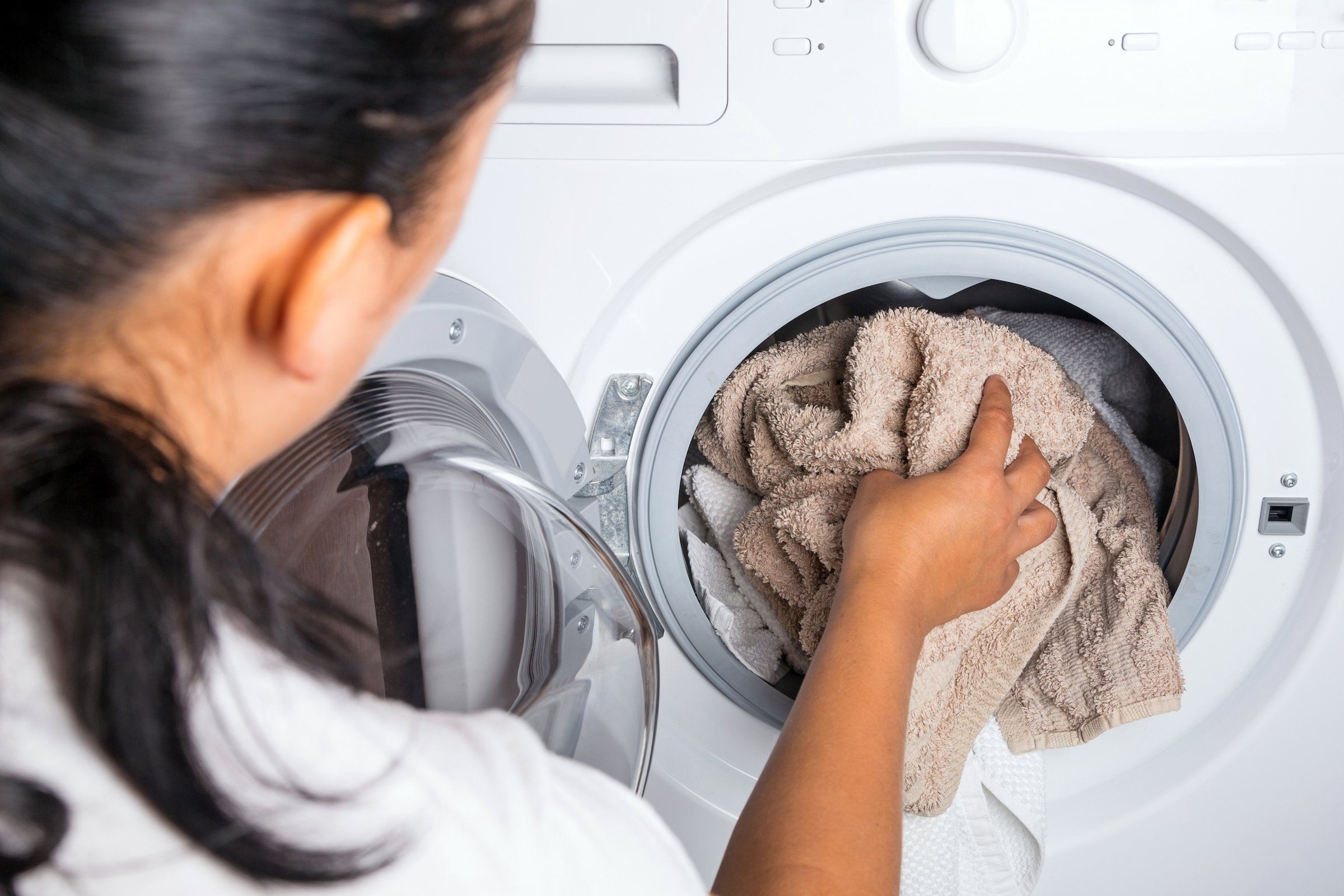 Clothes should be damp, but not soaking, and free of any detergent when they come out of the washing machine. Clothes still soapy?
User error is often the reason why clothes are coming out still covered in laundry detergent. Most likely you've either overloaded the washing machine, used the wrong type of detergent, or used too much detergent.
Try putting in fewer clothes, switching up your detergent, or using less detergent to see if these solutions alleviate your soapy clothes problem. If none of these tricks work, it may be your washer that's the culprit.
Clean the Filter on Your Washing Machine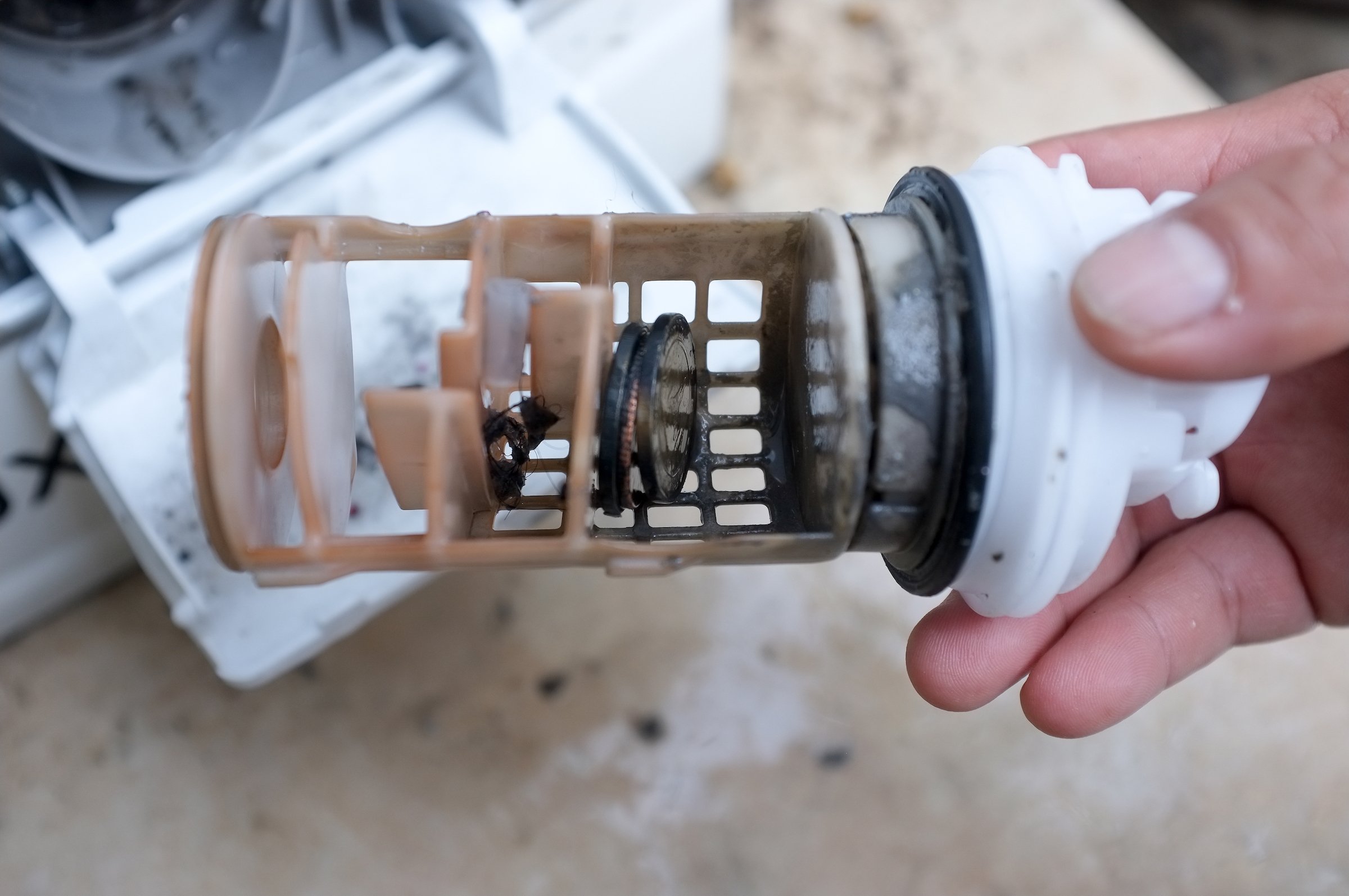 If your washing machine filter has caught something like coins, hair ties, or even a small sock, it could affect how it rinses your clothing. Luckily, it's fairly simple to remove and clean the washing machine filter.
First,

unplug the power for your washer.

Then,

locate the filter

—for both front-loading and top-loading machines, it's typically located at the bottom right on the outside of the machine. You can spot it by looking for a small rectangular door.

Pull the cover off

using just your hands or by taking a flat screwdriver underneath the door and popping it out.

Drain any water from the

drain hose.

Turn the filter knob counterclockwise and

take the filter out.

Once you pull the filter out, you may see bits of lint, coins, or the hair ties that were causing your washing machine to run improperly.
Remove all debris and then soak the filter in soap and water, giving it a good scrub.
Put the filter back in, shut the cover door, and then test it out. If the washing machine still isn't rinsing properly, it could be a bigger issue in the washing machine that may require a professional's tools and skills.
When to Call in a Professional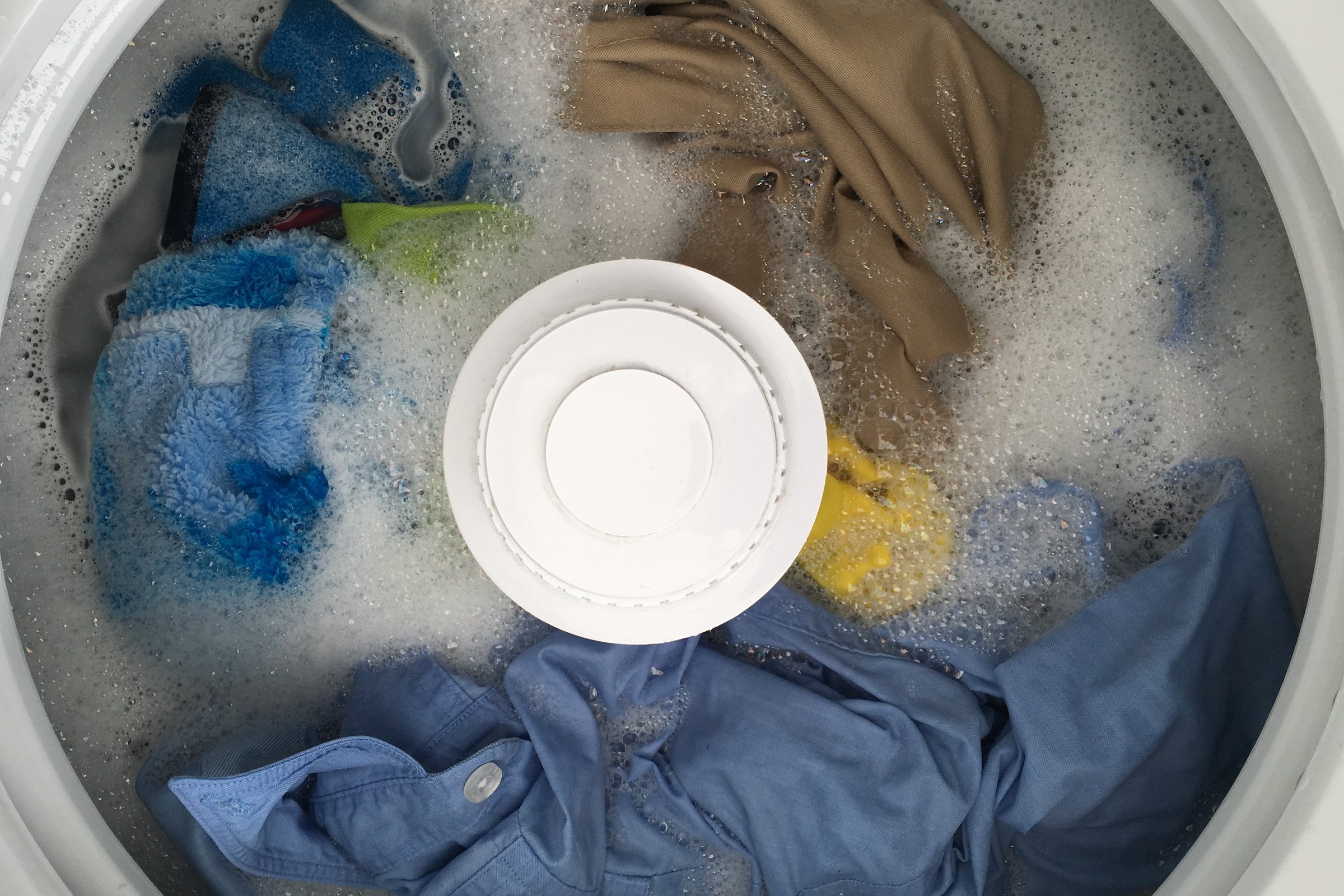 If you've tried altering your laundry routine and cleaning out the filter, the next step for you may be to call in a professional. There could be a variety of problems causing the rinse cycle not to work, including a broken or clogged drain pump, a bent or clogged drain hose, or a broken switch assembly.
The drain pump and drain hose can sometimes get clogged with small articles of clothing, and removing them should make it work properly once again. However, this involves physically moving the washing machine over to its side or its front, removing the electrical panel and potentially replacing the pump or drain—all tasks that are best suited for a professional.
The switch assembly in a washing machine controls when it will move from one cycle to the next, and if it's broken, it could likely be the cause of why your clothes are still soapy when you remove them. A professional will be able to quickly, easily, and safely install a new one—without you having to get into the electrical panel and risk connecting it incorrectly.
Washing Machine Not Working? Call in the Experts at Puls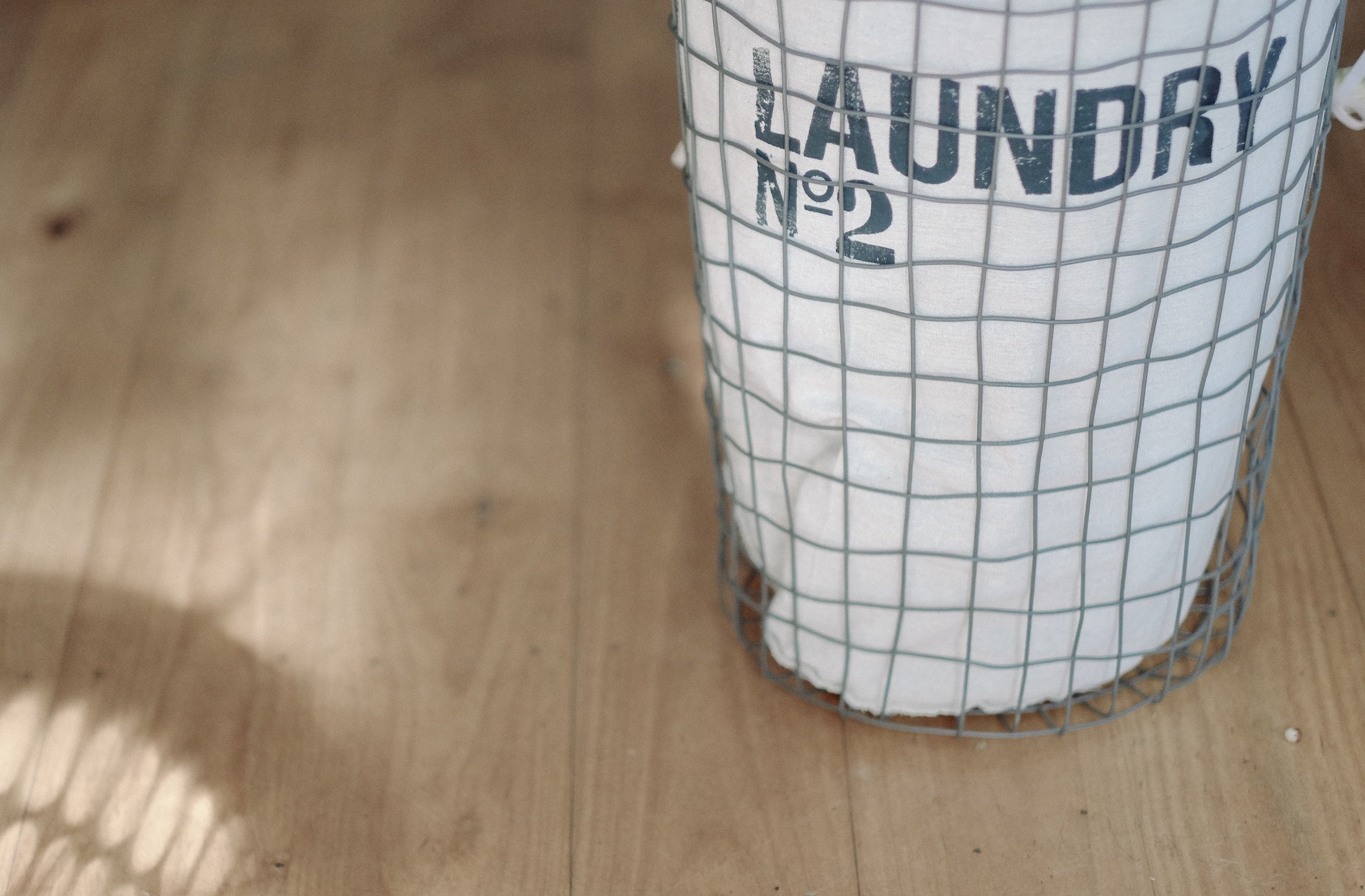 Photo by Andy Fitzsimon on Unsplash
When the washing machine goes out, you need it fixed—and fast, and Puls can help.
All of our repair services are done on your schedule, because we know that you don't have the time to wait around for a technician who gives you a 12-hour window. Book a convenient appointment time and date online and then wait for your Puls technician to arrive at your home.
The best part is that all of our installation and repair work comes with a 90-day guarantee, meaning you can breathe easy knowing that we stand behind all of our work. Need a washing machine fixed ASAP?