The holidays are over, and now, for many of us, we're stuck in the midst of the cold, dark winter season. If you live in a colder climate, this means several more months of ice, snow, ripping winds, freezing temperatures and the works. If you're feeling a post-holiday slump this time of year, you're certainly not the only one.
But what can you do to bring yourself out of a funk? While some people enjoy the snow and colder weather, for many, this can be a treacherous time - after all, we can only take so many hours cooped up inside, ridden with cabin fever. With declining temperatures, darker days, ice and snow, it's hard not to let the seasonal weather get you down.
But never fear! Now's the perfect time to take action against the dreaded winter slump and beat those winter blues through the power of technology. Here's some helpful tips you can utilize to turn that frown upside down this winter - all from the power of your smart home.
Visual Therapy
Throughout the colder, darker months, many people develop Seasonal Affective Disorder (SAD), a symptom of experiencing lower levels of sunlight. Some people find themselves experiencing mood changes or sleep disorders when deprived of natural in the winter time. That being said, there are tactics to combat this disorder through the power of technology.
One way to ameliorate seasonal sadness is to simply opt for different lighting. While seasonal affective disorder lamps like this Aura Day Light Therapy lamp can be very beneficial. Its timer sets it off automatically when you've taken in enough. This way, you can save money, energy and the environment without even trying. You can take things to the next level, using smart gadgets to brighten things up when you're feeling glum.
You can try smart lighting options like the Philips Hue LED lights, smart lights you can adjust the lighting in your house to mimic that of the sun. You can hook it up to your smartphone or tablet to easily control the hue of your workspace or room altogether, to achieve a more pleasant ambiance. It's an easy way to boost your mood, happiness and productivity with the touch of a button.
Keep it Toasty
With frightening weather conditions outside, it's the perfect time to snuggle up and get cozy at home. You don't want your heating bill to be out of control this season, but there's nothing worse than coming home to a freezing cold house and waiting hours for things to warm up.
That's where smart thermostats come in! With smart thermostats such as the Nest, you can adjust the temperature of any room without even being home. If you're stuck in traffic, for example, you can turn it on automatically, so that the house is nice and toasty upon your arrival.
Cozy Up to Your Favorite Shows
With brutal conditions outside, you're probably dreading stepping foot outside your house for the next few months. Why not make the most of the unsightly weather? Now's the perfect time to get caught up on all the Netflix shows you've been meaning to watch but haven't gotten around to.
It's a breeze to turn your humble abode into binge watching heaven with your smart home device. Light up a fire, turn up your smart thermostat and get ready to binge all the shows and movies you can to your heart's content. With streaming devices such as the Chromecast or Apple TV, you can watch all your favorites any way you like. Not to mention, Puls also provides TV mounting services, if you prefer to binge on a mounted TV for the ultimate viewing experience.
Jam Out to Feel-Good Music
There's nothing like the power of music to turn your mood around! Playing some of your favorite jams at home is the perfect remedy to help fight your winter funk. Puls can assist you in setting up your smart home and smart speakers for endless fun and entertainment throughout the house. With the power of voice command, it's never been easier to rock out.
Whether you're looking for some musical inspiration, relaxation, or a morning pick-me-up, your smart home devices have the power to instantly transform your mood. Sync up your Google Home or Amazon Echo to music streaming options like Spotify or Pandora. You can listen on your TV or smart speakers and enjoy your favorite sounds from anywhere you want. It's time to chase those winter blues away and let the good times roll.
Visit with Loved Ones, Physically and Virtually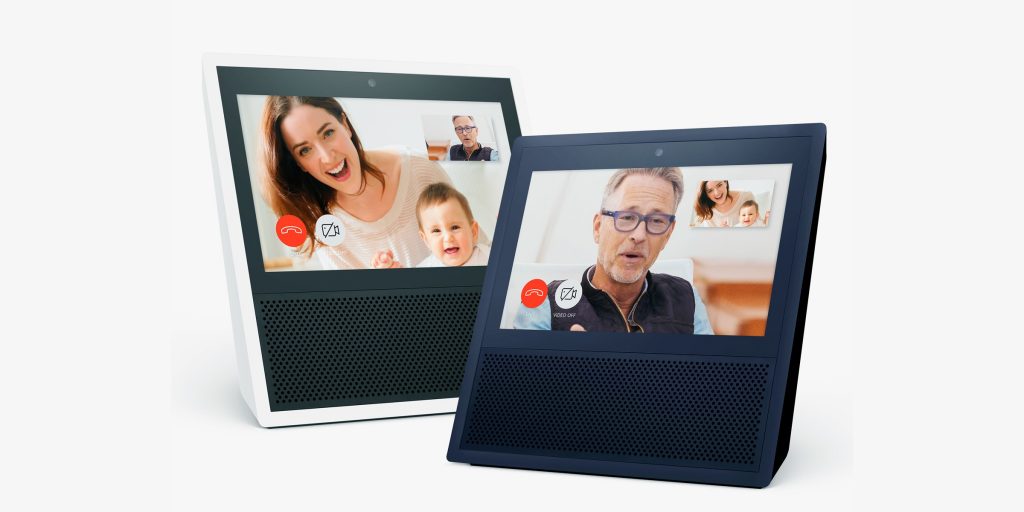 Another optimal way to combat the winter blues - enjoying the company of those you love - can make a world of a difference in these darker months. Spending time with those who matter most is a great way to ward off those winter blues. However, if you find yourself physically far away from those you love, there's nothing a little technology can't fix!
Call your loved ones via voice command, and seamlessly keep in touch with those you care about anytime, anywhere with your smart home devices. You can easily communicate via video calls on numerous smart devices, such as the Amazon Echo Show, Google's new smart displays and more. This way, you'll feel like you're together, without having to physically be together, all winter long.
Puls is There When Winter Takes its Toll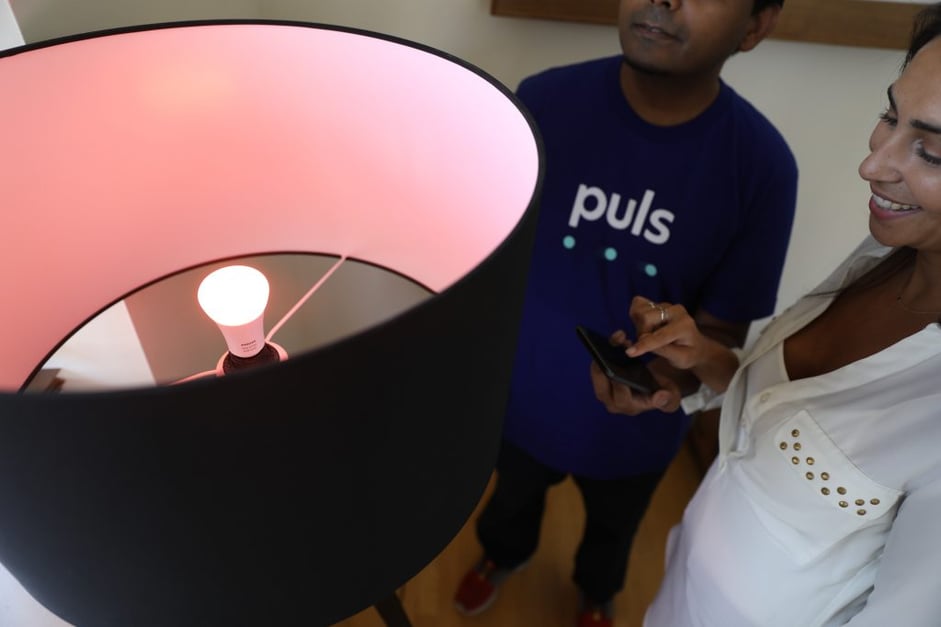 Throughout 2017 we saw the rise of the smart home - all sorts of gadgets and gizmos to make your life easier, from lighting to security to entertainment and more. Whether you received a smart home device as a gift, or you treated yourself, there's no time like the present to get it up and running. Chasing those winter blues away is a whole lot easier when you've got the tools to do so.
So why not make things easier on yourself and let Puls do the work for you? We'll be at your door rain or shine - and in the cold and the snow - to assist you in setting up just about any technology around the house. So if you're looking to simply warm things up or ward off the seasonal blues this cold winter, count on Puls to help you do so by setting up your smart home anytime, anywhere.