Most TV wall mounts that you'll find on the market are dual stud mounts, meaning they are designed to connect with two separate studs in the wall. They use a horizontal bracket to reach a stud on each side, with about 16 inches being the standard between studs.
Unfortunately, this design doesn't work for everyone.
Locations that have a large gap between studs – this is often the case over a fireplace or mantel, or when mounting a TV in a corner – call for a single stud TV mount. In this kind of mount, the bracket is attached to a single stud in two places vertically. A single stud TV mount gives you the same amount of stability, with the added benefit of being more versatile.
You'll still want to choose a reliable bracket to support that expensive new television of yours, and who better to recommend one than the experts themselves? Read on for our list of the best single stud TV mounts for 2020.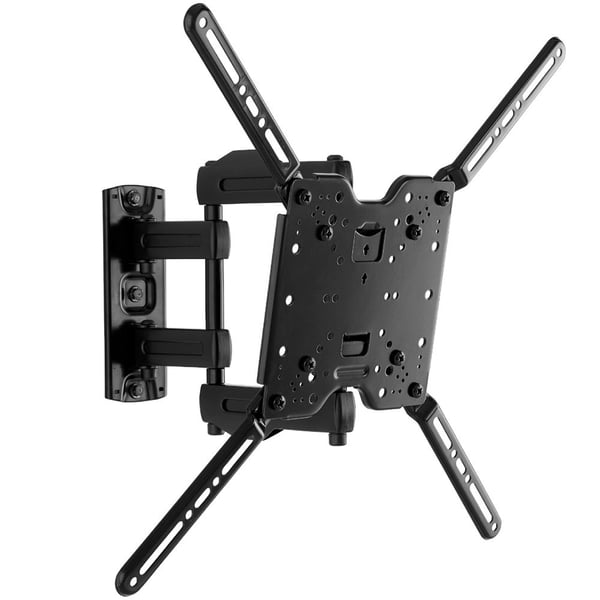 Image Courtesy of Amazon
This full motion mount by Sanus has got it all – it can support screens up to 80 inches and weight of up to 100 pounds, all via a single stud. Extendable to nearly 15 inches, it also retracts to a svelte 3 inch profile when you want the TV flush with the wall. Plus, it sports a 10-year warranty, so you know you're in good hands.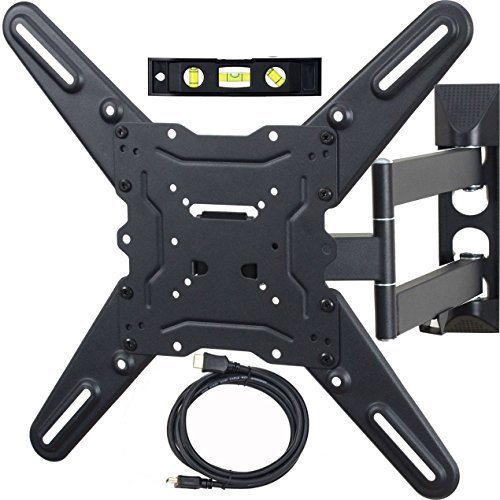 Image Courtesy of Amazon
We love the VideoSecu ML531 because it delivers big, with a tiny price tag. It can support screen sizes up to 55 inches and handle a respectable 88 pounds of TV goodness, while maintaining its slim profile. The extendable arm beats all the others we've rated with a 20-inch extension capability, which allows extra mobility if you need to swivel the screen for viewing from different areas, but still manages to retract back to a svelte 1.9 inches when you want to place the TV flush against the wall.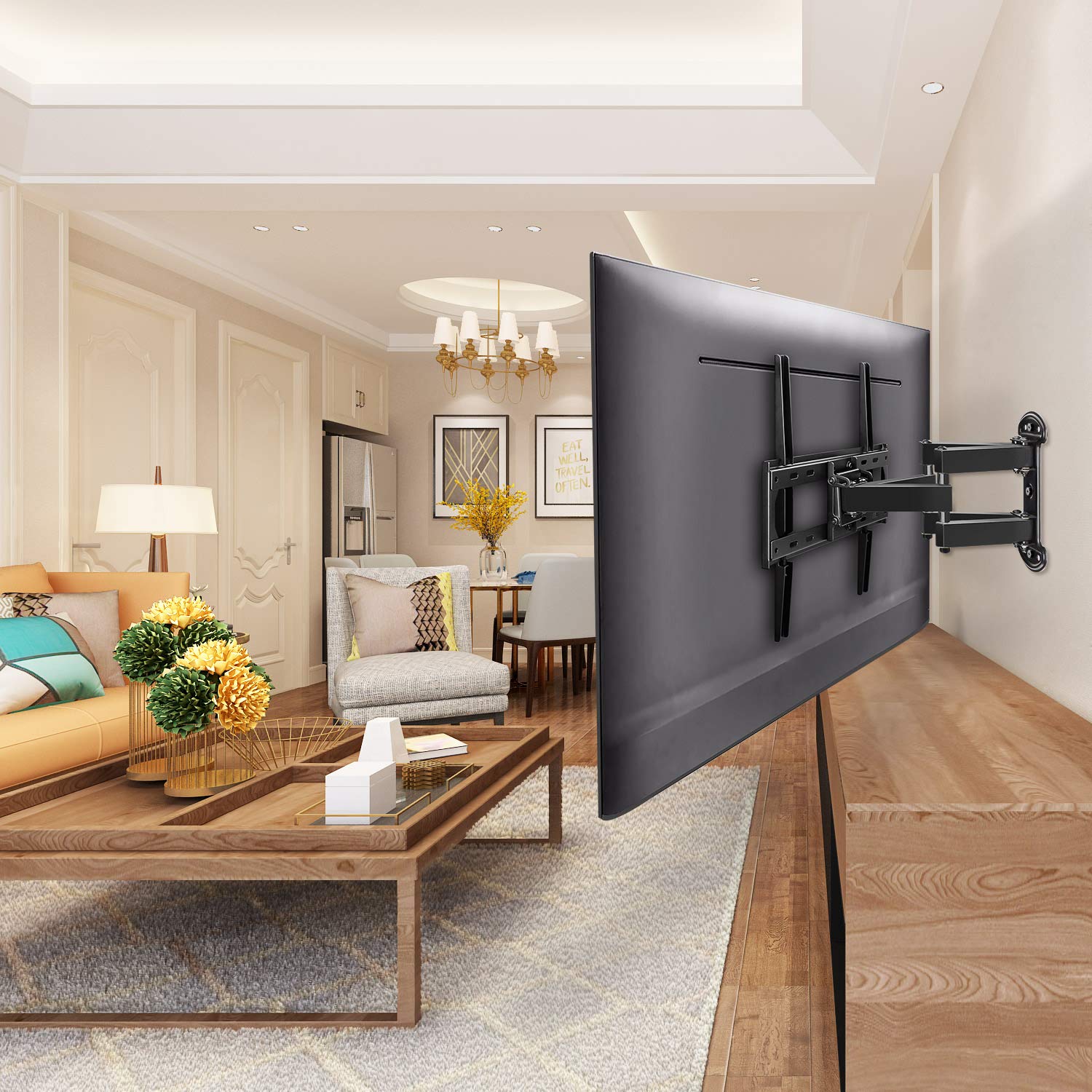 Image Courtesy of Amazon
This bracket by Mounting Dream is a top seller on Amazon with a 5-star rating – and with good reason. It matches a fantastic price point with a hardy single stud TV mount design that's equipped to handle up to 99 pounds and television screens up to 55 inches. We only rank it number 3 because it's not compatible with all TV designs – the bracket can block some TV inputs – but it is VESA compatible, and if this bracket is right for your TV set, we say it's a sure go.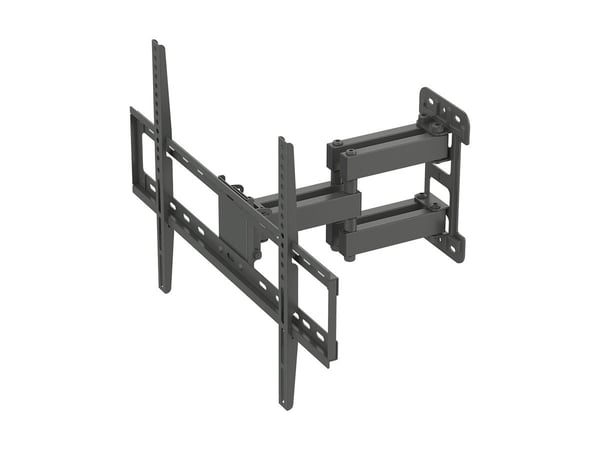 Image Courtesy of Amazon
This single stud TV mount is compatible with screens up to 70 inches, and can support even the most zaftig flatscreen sets with its 99 pound support capability. But it's also unsurpassed for overhead installations, with its mammoth 18 degree downward tilt (it also can tilt upwards two degrees).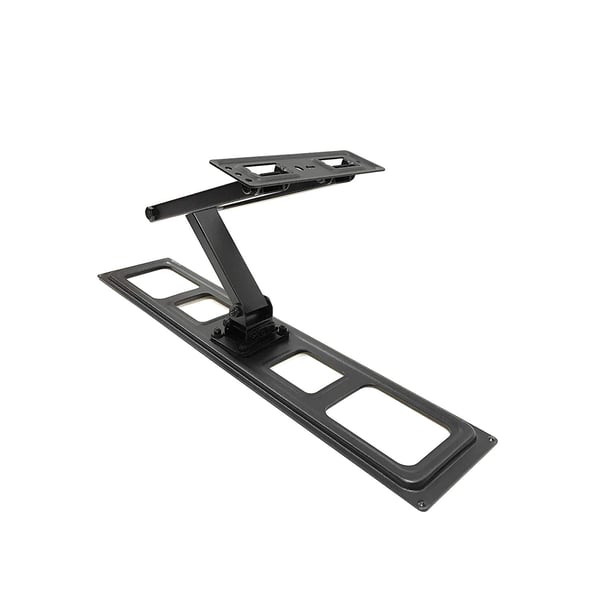 Image Courtesy of Amazon
Brateck offers a real workhorse in this full motion single stud TV mount – it can handle screens up to 70 inches and weight up to 77 pounds. Add to that its extension of 16.8 inches from the wall (it retracts to a mere 2.5 inches, as well), hugely versatile 15 degree downward tilt and 10 degree upward tilt, and 180 degree swiveling capability, and you've got a recipe for success. But that's not all – in case the curved TV owners out there thought they were left out in the rain, this mount is compatible with both curved and flat TVs, so everyone can enjoy.
Don't Risk It, Call in the Professionals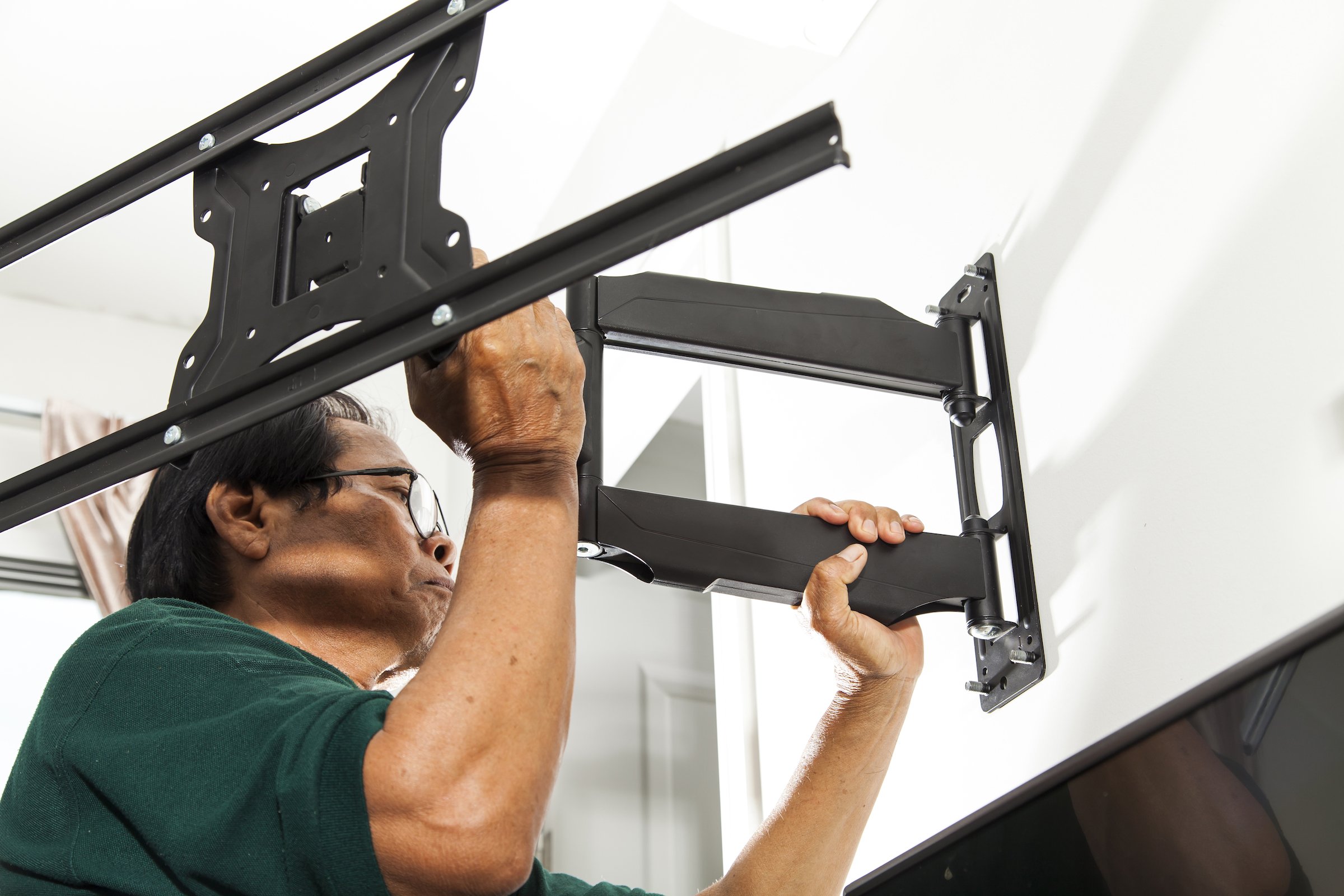 Especially compared to conventional mounts, a single stud TV mount requires an additional degree of expertise for installation. Because you're relying on a single mount to support the entire television, it's important to ensure that the screws are perfectly centered, and when drilling so many holes in such a confined space, it's important not to split the stud during installation.
We provide an array of additional services such as cable concealment, sound system setup, device setup, and more. With our full range of services, we can take care of your TV mounting needs in no time, to make things as convenient for you as possible. And booking a Puls technician is super easy.
Simply hop online, select the services and time slot that are best for you, and a Puls technician will show up at your door, often on the very same day. And, with our 90-day guarantee on parts and labor, you'll be sure your TV is in good hands.
Book your Puls TV mounting service today and you could be enjoying a flawless new TV setup as soon as tonight.