One of the wildest holidays out there, New Year's Eve, is rapidly approaching. We know you'll most likely spend the night texting, Snapchatting and updating your friends and family nonstop about your whereabouts, activities and more. But there's nothing more disappointing than starting your year out by shattering your screen due to the night's festivities.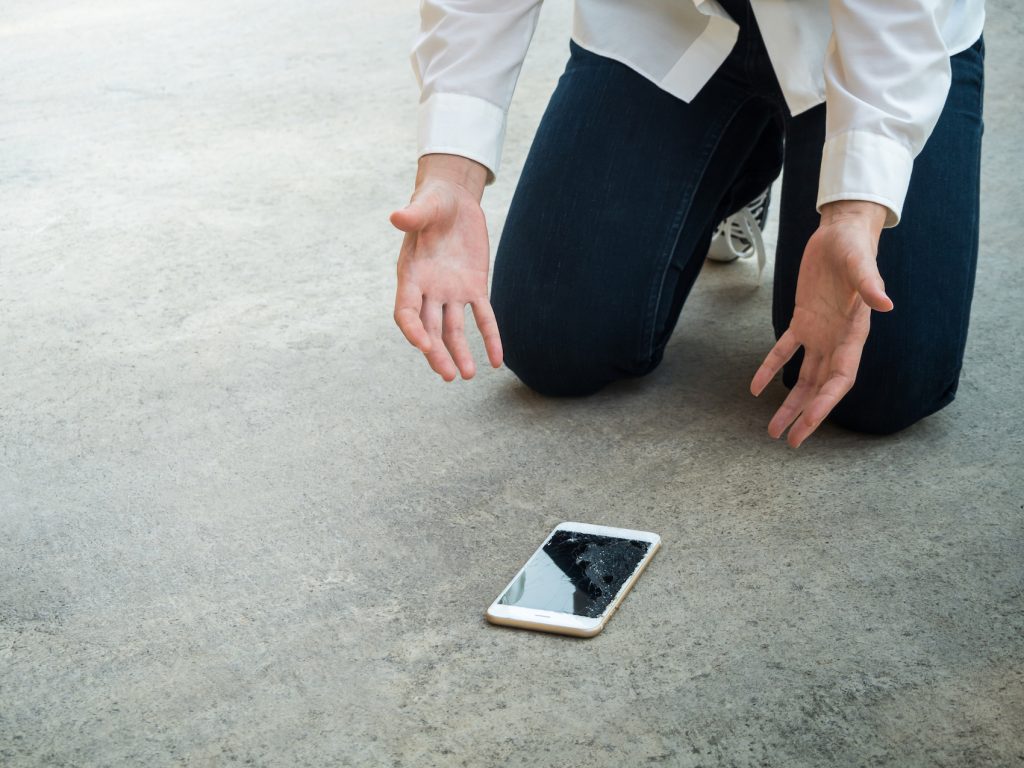 You want to look back on your New Year's fondly, not with remorse. Your smartphone's screen is a thin, sensitive apparatus, requiring several precautions for which we often overlook. Puls provides on-the-spot screen repair services should you shatter your phone, but don't be irresponsible this holiday. Avoid shattering your screen - and the turmoil it ensues - this New Year's Eve with these handy tips and tricks.
Leave it at Home (Or at the Door)
If you don't trust your intoxicated self to responsibly maneuver your phone this New Year's Eve, why not leave it at home for the night? If you anticipate consuming many drinks, leaving your phone at home helps you reduce the risk of accidentally shattering your screen while under the influence.
If you're heading to a smaller, more intimate setting at a friend or family member's house, you probably won't need your phone anyhow. Some people even opt to have baskets for people to leave their phones at their party, to keep their guests present and social with one another in a safe environment.
It may seem like an old-fashioned, antiquated option to spend an event sans technology, but if you're comfortable going tech-free for the night, it can be a great choice. This way, you'll avoid the possibility of a shattered screen entirely, as your phone will be out of sight, out of mind. You'll probably save yourself from sending one too many embarrassing texts or selfies as well!
Give it to a (Sober) Friend to Look After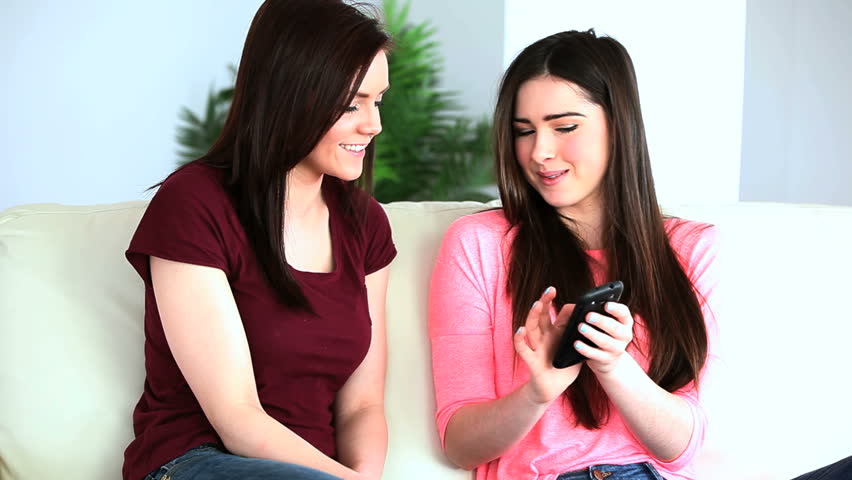 If you plan to go somewhere busy, like a bar, club or concert, there's bound to be tons of places, people and scenarios that could result in a shattered screen. The more dark and crowded it is, the more you run the risk of dropping or losing sight of your phone. Thus another great option if you don't trust yourself with your phone (5 drinks in) is to hand it over to someone you do trust. This can be a friend, your significant other, or even a relative.
Kindly ask them to watch over it for the night, and they can return it in the morning when the risk of shattering your screen is back to normal. This way, they'll watch and protect your phone for the night, to ensure it's in steady, stable hands. It's an easy way to avoid a shattered screen, saving you money, embarrassment and great deal of headache.
Invest in a Heavy Duty Phone Case
If you're unsure of whether or not to invest in a heavy-duty, protective phone case like a LifeProof or an OtterBox, you're certainly not alone. While these cases can be a bit more costly than a mere thin, slip-on case, the added protection they provide is well worth the price. After all, it's much cheaper than the cost of a new screen - or a new phone altogether.
If you're debating purchasing a sturdier case in the midst of the post-Christmas sales, we'd highly recommend it. A lifeproof case can make all the difference in the event that you drop your phone, to protect your screen through New Year's Eve and far beyond.
Install a Tempered Glass Screen Protector
Another great way to decrease your chances of a shattered screen is to reinforce your screen with a tempered glass screen protector. Tempered glass screens are tougher and more secure than plastic screens, using thermal or chemical treatments to increase their protective capabilities. Adding one is an easy yet vital option to incorporate onto your screen, providing you with an added element of protection and peace of mind.
We conveniently offer tempered glass screen add-ons when we carry out phone repairs, to decrease chances of a shattered screen taking place in the future. You can add the protector before your repair or on the spot, and we'll expertly, carefully install it for your satisfaction. For a small fee of just $10, you can avoid the possibility of another cracked screen in the future.
Keep it Secure
Another easy yet vital trick to avoid a screen shatter? Safeguarding it somewhere secure, that's far from potential harm. If you insist on keeping your phone with you, rather than with a friend or leaving it at home, be sure it's somewhere protected.
This can be a purse, backpack, or even tucked away in a drawer. Some now even have special pockets that precisely fit your phone. Avoid someone shattering your screen - ruining both your night and your optimism for 2018 - and keep your phone out of harm's way.
Don't leave it out in places where it can easily be knocked down, dropped, or carelessly abused. If you're attending a large party, for example, you'll want to make sure it's somewhere only you have access to, rather than negligently left on a table in plain sight. You'll strongly reduce the chances that someone unknowingly knocks it onto the floor, as well as theft.
If All Else Fails, Puls Has You Covered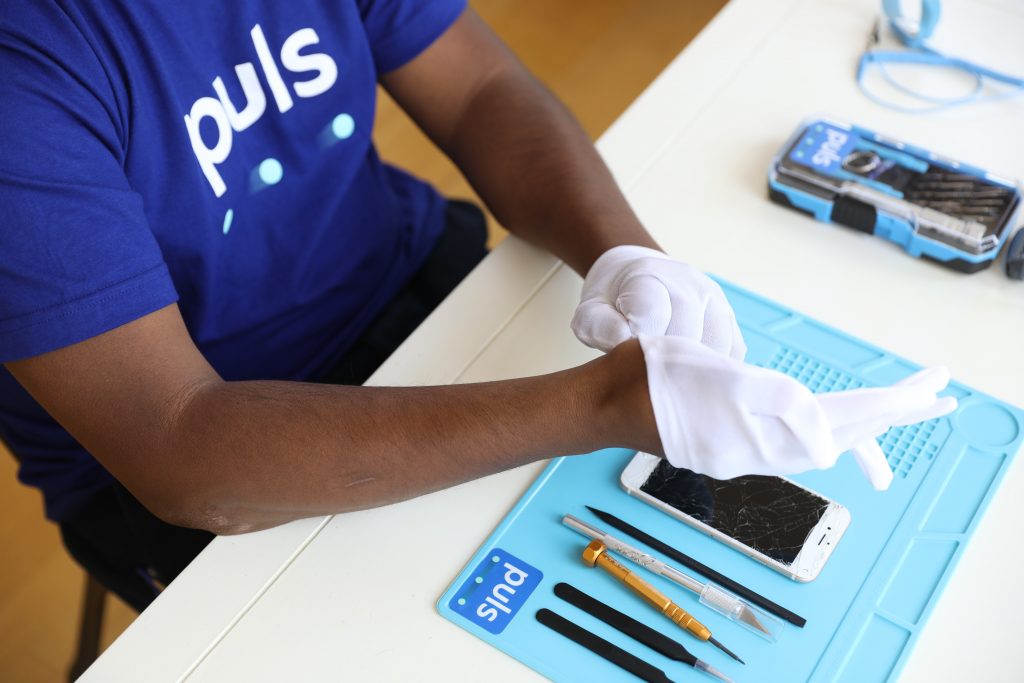 In the off chance that despite our recommended precautions, you still manage to shatter your phone, we're here to help. We're here for all your phone repair needs, whether it's a shattered screen or something more complex. Our trusted technicians have years of phone repair experience, offering convenient, comprehensive phone repair services around the clock.