Did you ever walk into your kitchen and get the strange feeling that something is off, only to realize that something is off – and it's your refrigerator? That silence might be the loudest thing you hear all day, but don't worry, fridge problems are no reason to lose your cool.
While the clock is ticking when it comes to preventing food spoilage, follow our step-by-step guide on what to do when your refrigerator won't work, and you'll have your refrigerator back up and running in no time at all.
Quick Fixes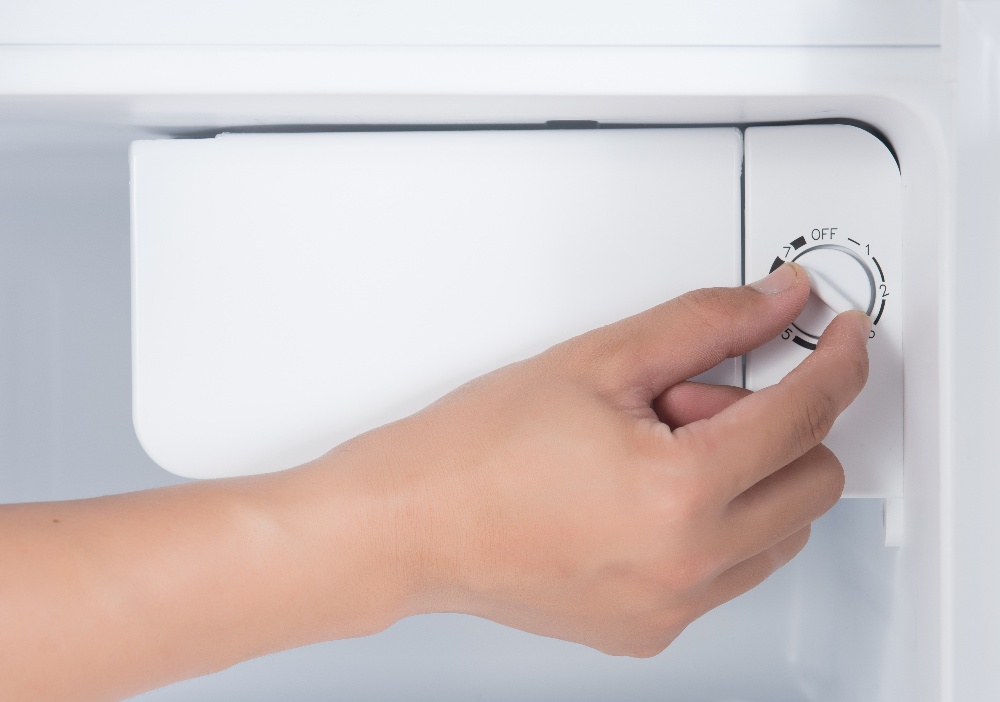 First things first – when beginning to troubleshoot a fridge not working properly, check the power. See if the light comes on when you open the door, check to make sure the plug is connected to the outlet, and take a peek at the circuit breaker to ensure that the fuse hasn't blown. You'd be surprised how often it seems like a fridge won't work simply because it's not receiving power.
If you're sure the fridge is in fact connected to a reliable power source, check your thermostat settings to see if it hasn't been accidentally turned down. Also, see if there aren't some items blocking the cooling vents inside the fridge. Sometimes it seems like your fridge won't work, but it's actually working fine – that cool air just needs room to circulate.
At this point, if you've determined that none of the above is the reason your refrigerator won't work, we recommend that you consider moving your food items to an alternate cooler if you have one.
Are the Condenser Coils Squeaky Clean?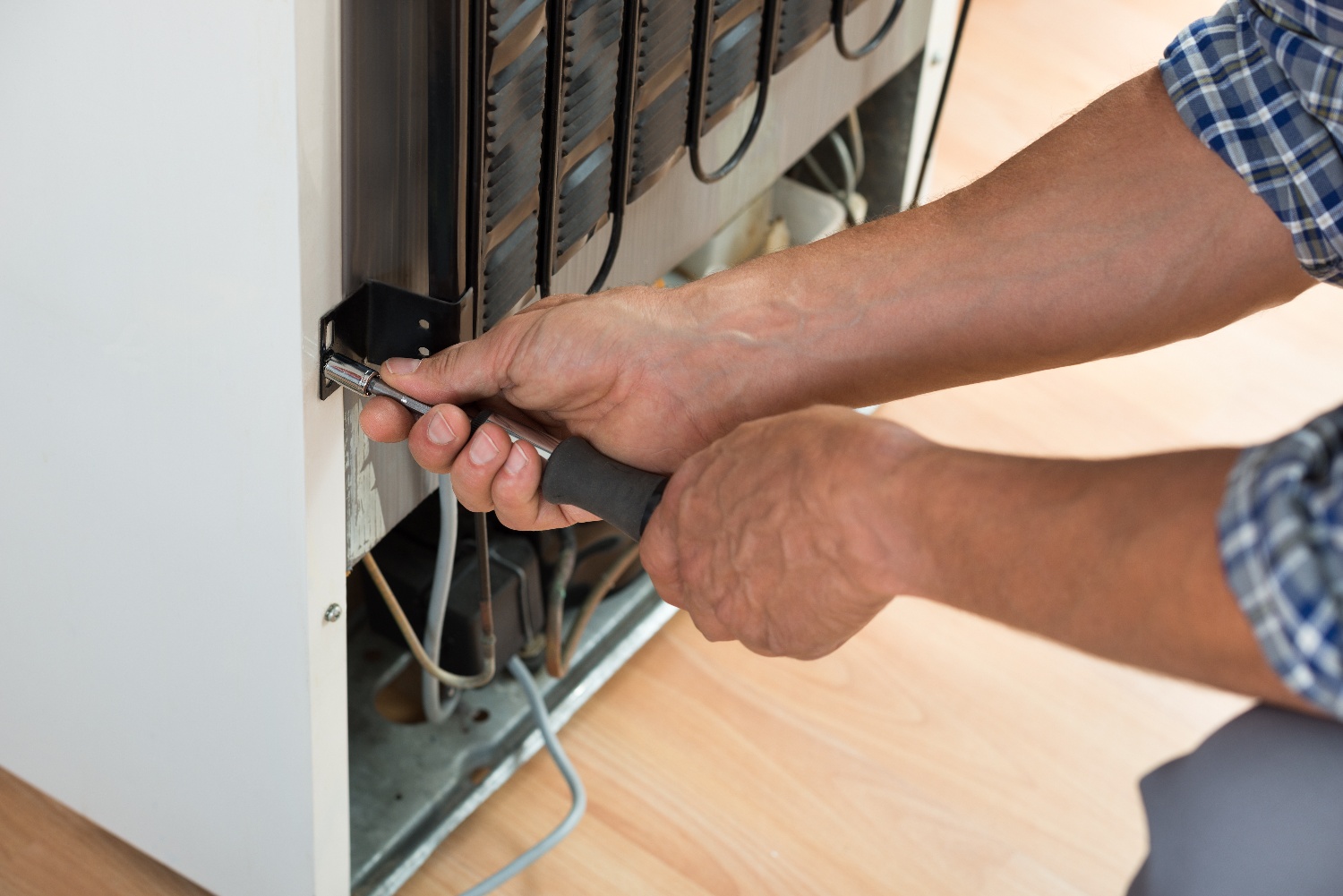 One of the most common reasons a fridge won't work is also one of the easiest to remedy – dirty condenser coils. Fixing this is as simple as unplugging your fridge, pulling it away from the wall to make the back easily accessible, and cleaning the condenser coils.
Sometimes there is a metal grill protecting the coils, which you can remove with a regular screwdriver. Once you've got access to the coils, give them a careful scrub with a brush, and then soap and water, removing any dust or caked-on grime. Occasionally, if the condenser coils have been dirty for a while, they can stop working altogether. If your fridge still won't work a couple hours after cleaning the coils, the coils may need to be professionally replaced.
Check the Compressor for Overheating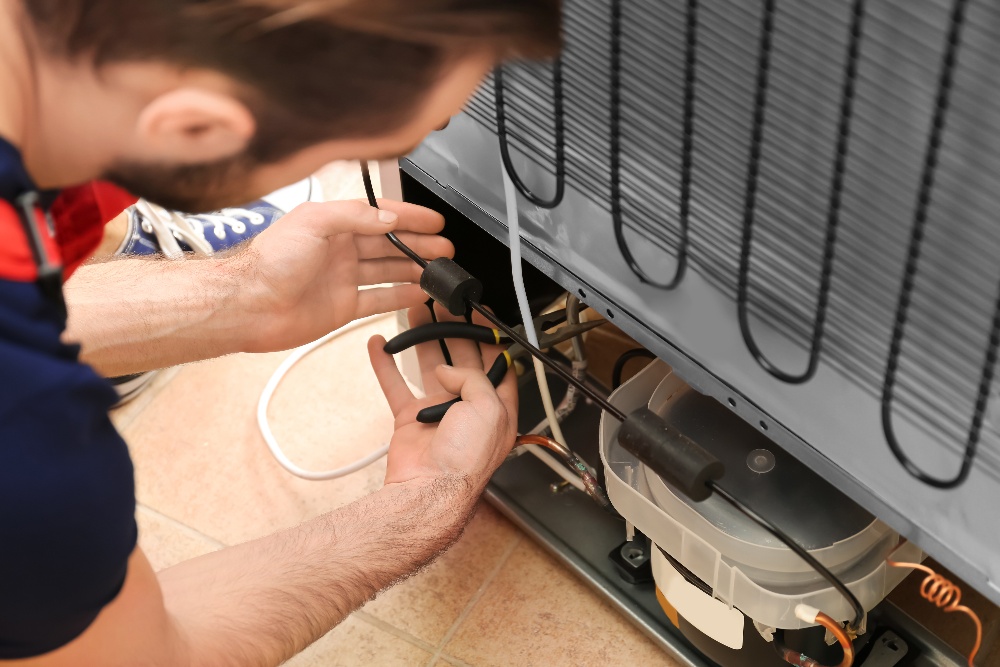 A simple way to test the compressor to see if it's overheating and needs to be replaced is to unplug the refrigerator for two hours and give the compressor a chance to cool down. If the refrigerator starts back up again after the hiatus, there's a good chance the compressor is faulty and needs professional replacement.
Puls Can Be There on the Double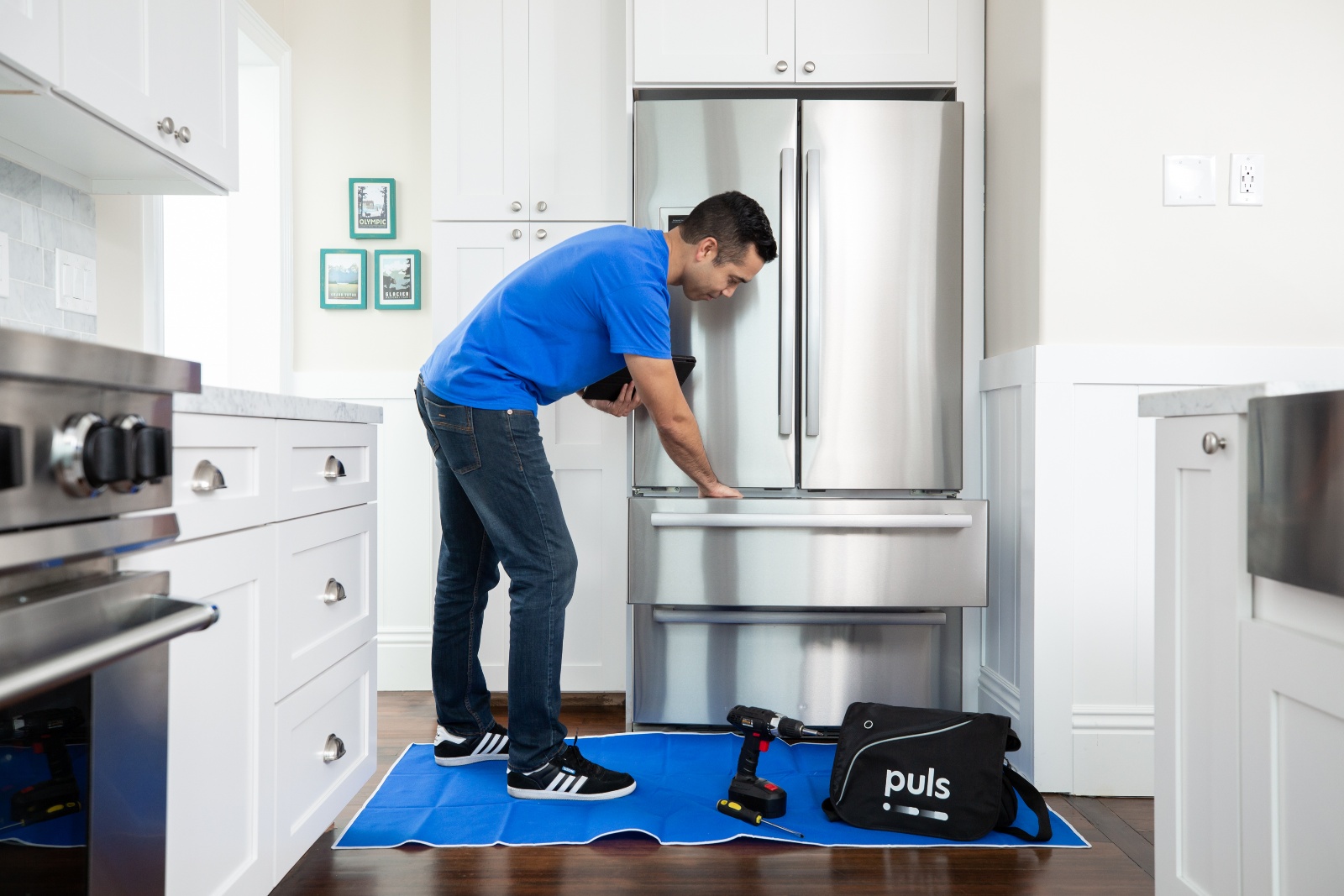 If your refrigerator problems can't be solved with these troubleshooting methods, there's no reason to panic. Our rapid response time, along with our quick and easy booking, will put your worries on ice.
Just hop online to book the time slot that's best for you, and a certified Puls technician will arrive at your door – often as soon as the same day – to fully diagnose your broken fridge.
Plus, if you choose to go ahead with a repair, we will throw in our comprehensive $79 diagnostic for free. Visit our website today and you can save 5% off your first service with us.
We fix washers, dryers, refrigerators, ovens, and much more. And with our 90-day guarantee on parts and labor, you can be sure the job is being done right the first time, and enjoy peace of mind long after your repair is over.
So, what are you waiting for? Book an appointment now to have a certified Puls technician get your fridge running at 100% again in no time.